Cake Batter Blondies recipe with Chocolate Chips is the ultimate blondie cookie bar recipe for any occasion. Totally healthy with it entirely made from scratch with protein-packed almond flour. (Dairy-free, gluten-free)
These Cake Batter Blondies are dangerous. You know those moments where you find yourself eating the batter straight from the bowl?? Those perfect spoonfuls of butter, sugar and raw eggs? Oh yeah, we aren't supposed to eat raw cookie batter, are we?
It's THAT Good
Well, putting aside the thought that cookie dough is forbidden, I had this thought run through my head: "I don't care if I get sick from eating all this dough, it just tastes too good."
Guilty.
I am extremely pleased to mention that most cake batter bars, well, they require a store bought cake mix. Mehhhhhhhhh. Not feeling that route.
I'm all for making simple dishes (we should all know that by now; see exhibit A, exhibit B.)
Did I make my point? I'm the first to admit I'm lazy.
But there comes a point in everyone's life when you realize that making your OWN cake from scratch is actually extremely easy. I'll show you how easy soon. But first, let's make these Cake Batter Blondies. Let's go.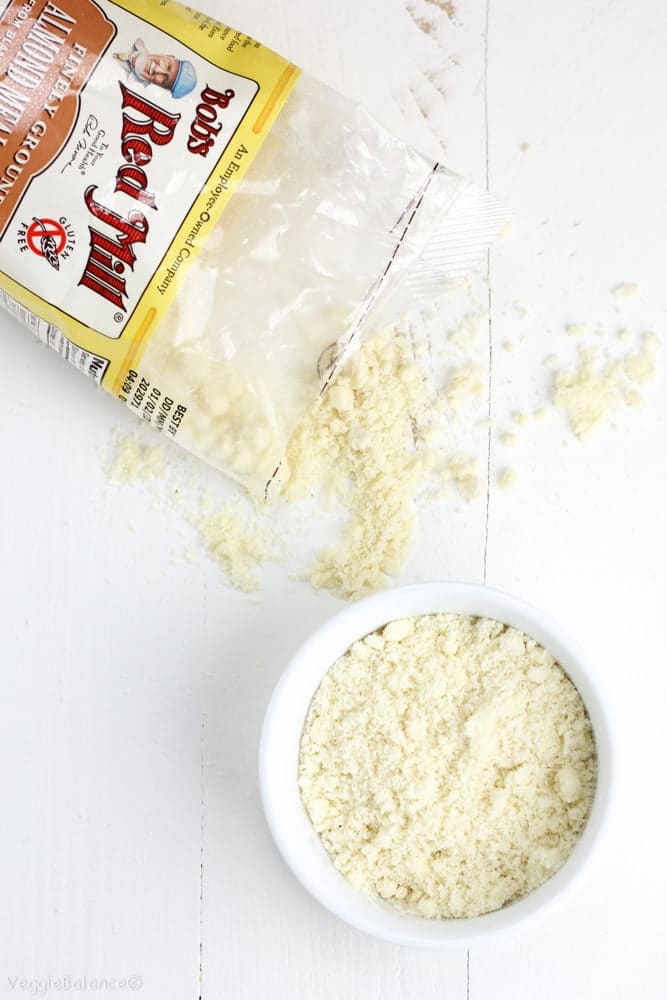 First things first. We need to make a buttery, rich and vanilla-ny (did I just make a word up?) base for these Cake Batter Blondies.
I wanted these blondies to be thick and chewy, therefore, I went with my all-time favorite almond flour. This Bob's Red Mill Almond Flour has gotten me through these past two years of going gluten-free.
Almond Flour, How Do I Love Thee?
I think it's safe to say we are BFF's by now. I've said this before, but I must say it again.
Do I repeat myself a lot? Thanks for listening to me ramble on, amazing readers that you are. I love you in that I don't really know you, and yet I know that you listen to my ramblings and I love it, kind of way.
So my repetition of my unwavering love for almond flour begins. Simply put, it is amazing. It is simply ground up almonds. They are rich in manganese and Vitamin E along with those heart healthy monounsaturated fats.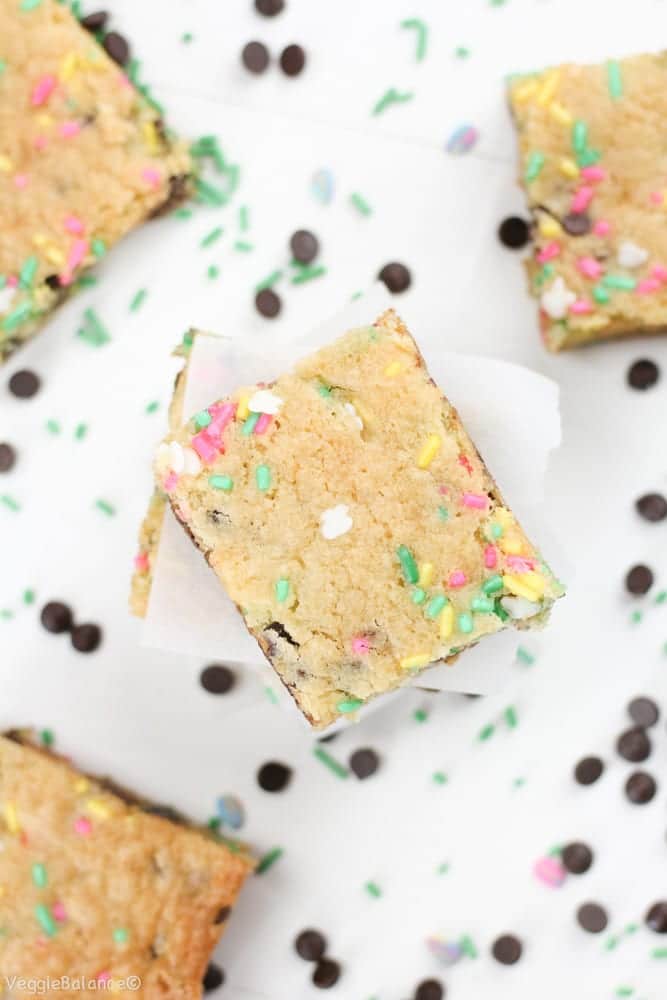 I can put almonds INTO a dessert, making it healthier versus a traditional treat AND it's gluten-free/dairy-free.
Almond Flour . . . you complete me.
More specifically, it completes me being able to devour these goodies without any thought because they are gluten-free. Non gluten-free friends have zero clue. #fistpoundmoment
Dairy free
In this recipe, I also used another product I love: dairy-free butter. These bars are dairy-free and at the same time ultra buttery with a decadent texture. Booya!
These can be made with whatever sprinkles you are feeling. Or whatever holiday is coming up, decorate them with a new set of festive sprinkles.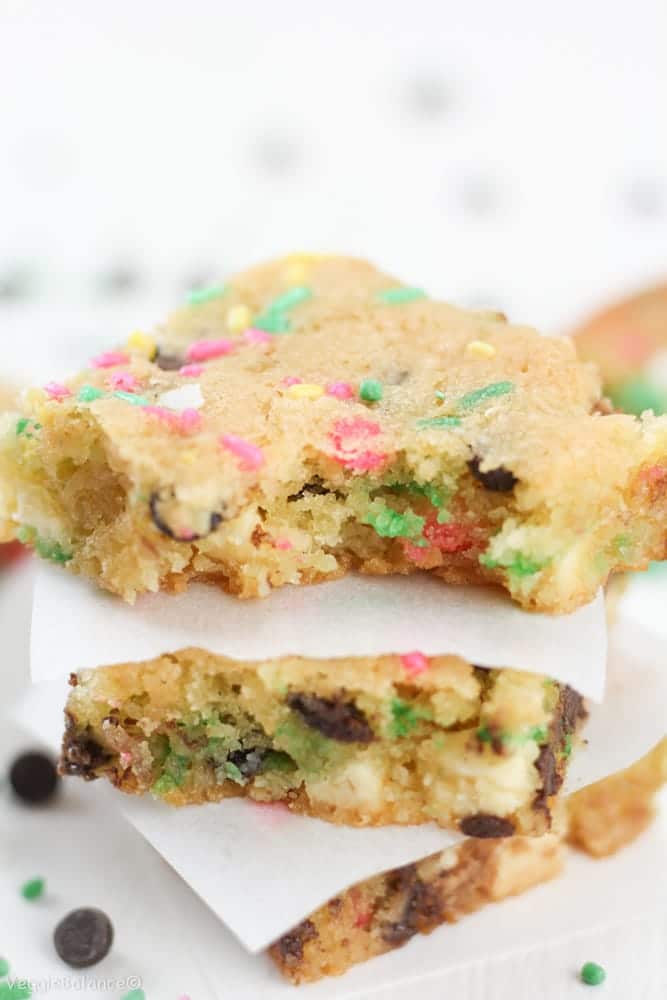 Snapchat followers know some legit blood, sweat, and perhaps even tears brought these to life with 5 batches total made to get them just right.
You can follow me over on Snapchat (username: VeggieBalance) to get a sneak peek behind the scenes at Veggie Balance along with more about my life and my deep obsession with guacamole and taco salads shown almost weekly.
Let us face plant ourselves into a plate of these Cake Batter Blondies.
That's the good life, my friends.