Apple Cranberry Almond Coleslaw Salad is a happy accident of epically delicious portion. Perfect unique bring along to any party, family gathering or just to mellow out with while catching up on your favorite show.
(Gluten-Free, Dairy-Free, Low-Sugar, Vegan)
I took on a challenge the couple weeks before we moved. Use everything up in the cabinet before moving day.
This Apple Cranberry Almond Coleslaw Salad is another happy recipe result from Operation Clean-Out.
I love coleslaw salad.
Best part? This coleslaw salad has no mayonnaise whatsoever!
Its sweet, crunchy and tangy deliciousness might even win over the hearts of people like my husband, who hates mayo and won't touch normal coleslaw with a 10-foot pole because of it.
I had 2 bags of dried cranberries sitting in my pantry. December Holidays = Cranberries, right?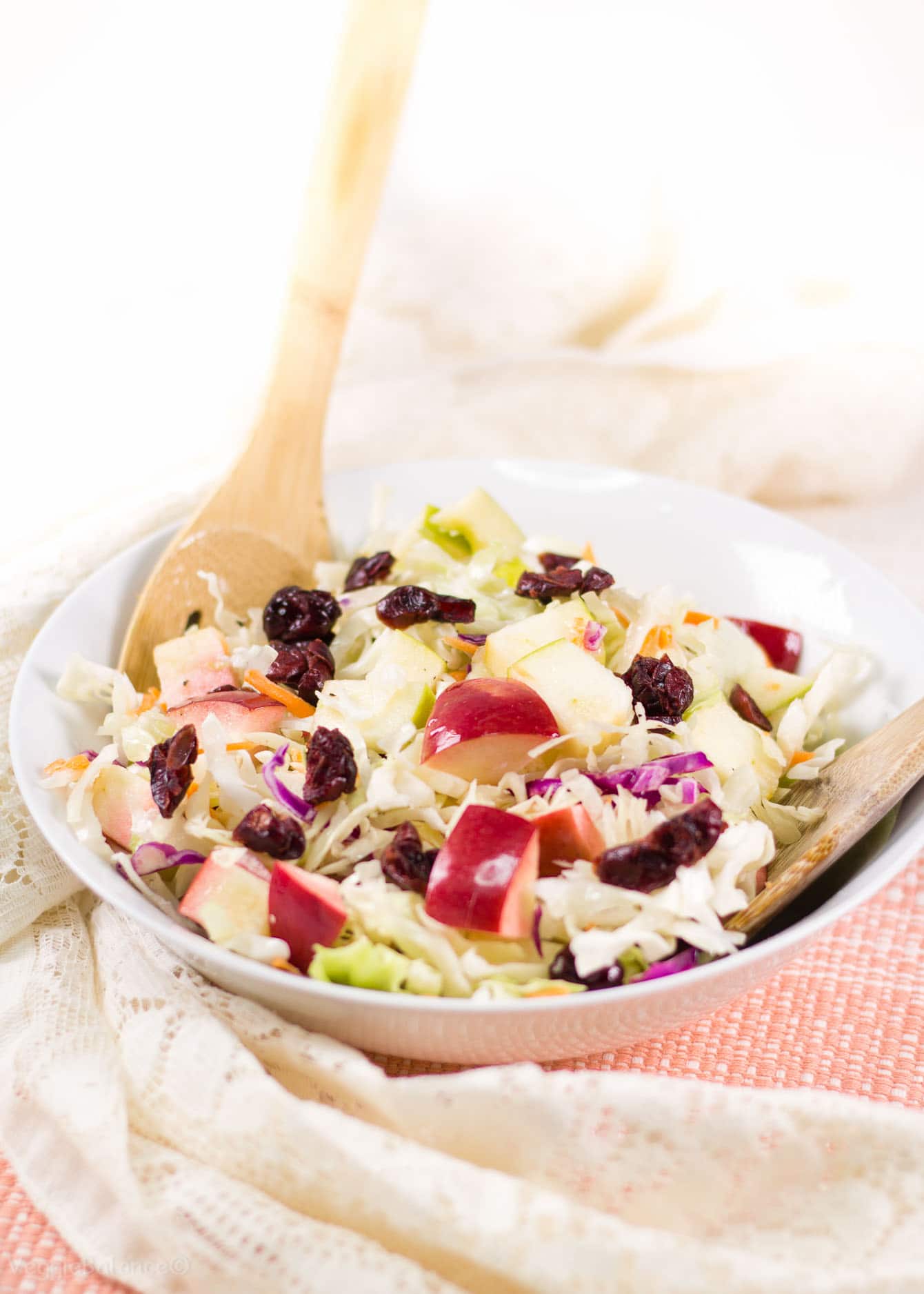 Well, that's what I'm going with – alas, welcome this Apple Cranberry Almond Coleslaw Salad.
And…
Cranberry Pistachio Tea Cookies
Cranberry Pistachio Energy Bites
Can you guess what else I had a surplus of? Yup, that's right, pistachios. 😉
In the case of our salad however, we went with almond slivers.
TIP: The lemon vinegar dressing does help the apples from browning – BUT I'd advise to chop the apples up right before serving the salad.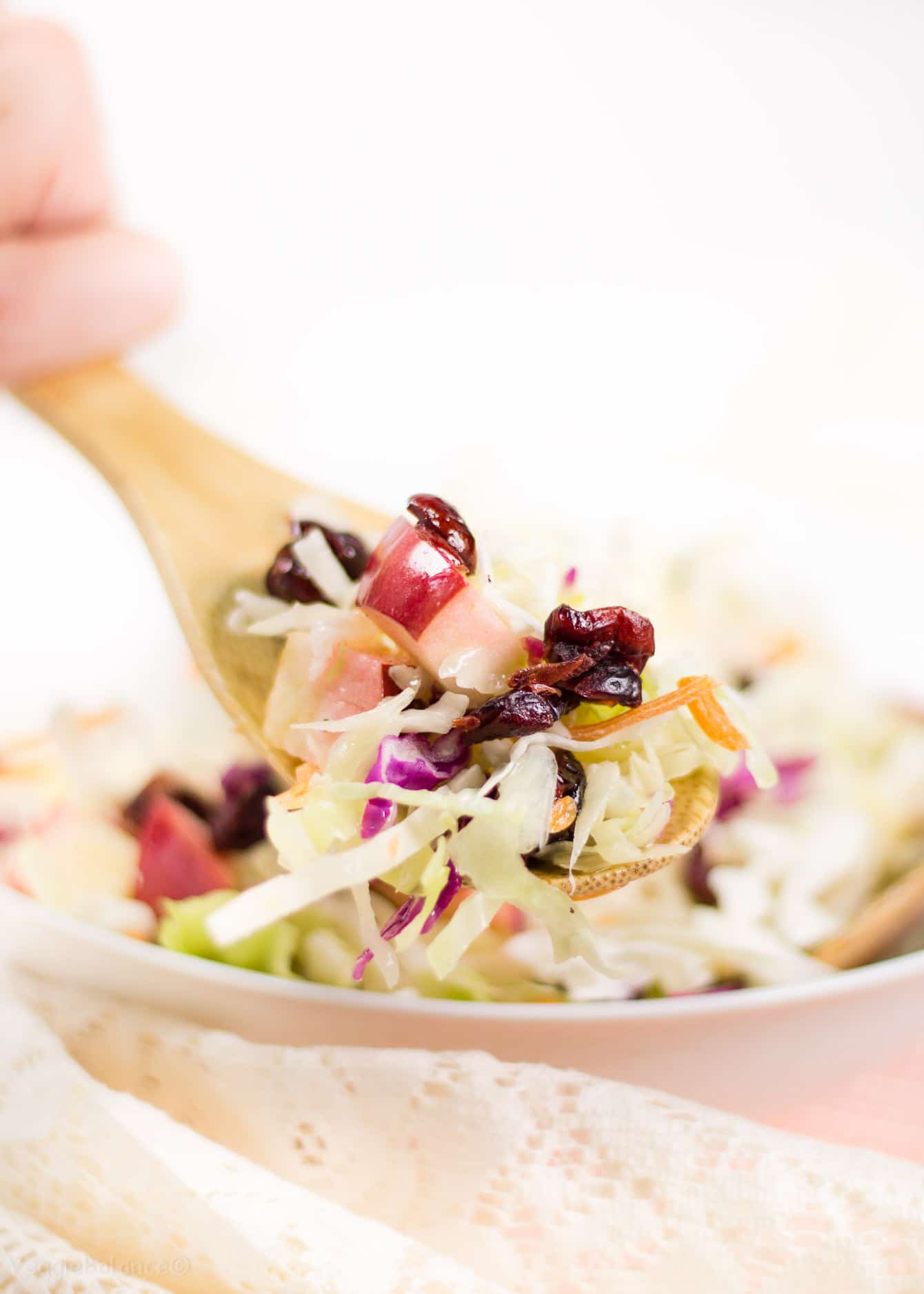 This will be our last recipe post before the Christmas weekend and on behalf of my family we wish you a very Merry Christmas. I hope it is filled with plenty of love and laughter.
I'm very honored to see you guys coming to this site during the holidays to make recipes that you will serving at your families table. It is a privilege to us that we get to be a part of so many holiday dinners.
Helping all of us celiac and gluten-free individuals enjoy a proper holiday dinner makes all the time spent pouring love and deliciousness into VB WORTH IT.
Happy Holidays and Merry Christmas!