Bacon Wrapped Dates with Goat Cheese recipe is a surefire way to wow your friends. Sweet Dates stuffed with creamy goat cheese and wrapped with crispy salty bacon. Taste buds are officially in heaven.
Hold on to your taste buds, guys. These Bacon Wrapped Dates with Goat Cheese are irresistible and can easily be dubbed as kryptonite.
Dates Wrapped in Bacon Kryptonite Profile:
Sweet  √
Salty  √
Creamy  √
We are in trouble. I've made this statement multiple times before and I'll say it again: Bacon makes everything better.
I have a hard time resisting anything with bacon. I saw these initially on Pinch of Yum and was immediately intrigued. Dates are delicious, bacon is delicious, and goat cheese is good when paired correctly.
Normally I can eat plain cheese one slice or spoonful after another; Goat Cheese not so much. But the creaminess it provides when paired correctly is out of this world good.
In my current "I love everything tapas" phase with non-stop entertaining tapas for friends and family, it was only fitting to bring these babies to the plate and try them.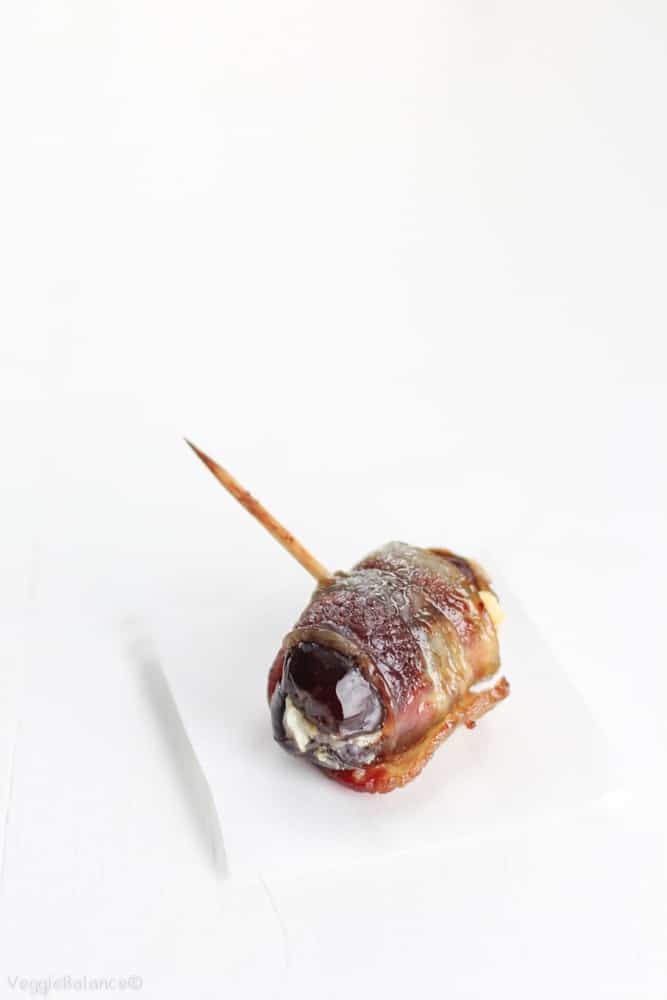 Seriously, these were chowed down so quickly your head would spin. Multiple praises were made for these perfectly bacon heaven wrapped babies.
The second time I made them I knew to stash a few for photos. Good thing I did! Yet again, these flew off the plate. I've decided they've truly mastered a disappearing act. ** POOF!! ** They are gone.
Yet another easy dish to add to our tapas dinner menu. Dang, I think we need to create an official tapas list.
I seriously didn't plan to share a million tapas dishes in under a month. It wasn't my plan. I guess my true deep passion for mini-finger-friendly-foods has shown through.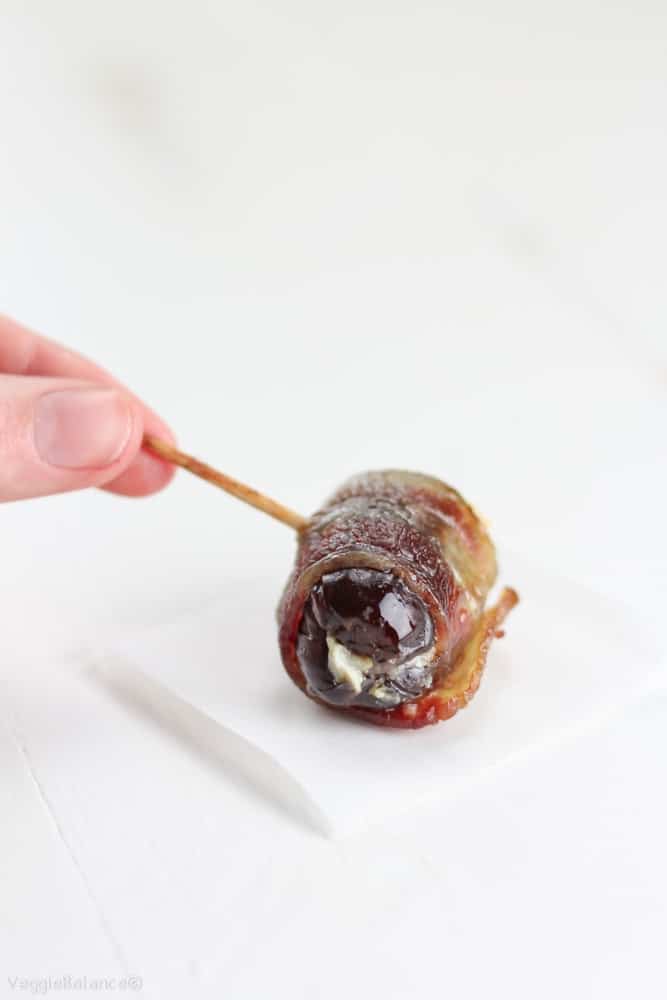 These don't need to be made only when entertaining. Have you ever made tapas dinners just for yourself? It's pretty spectacular.
Lately R has been deployed for the Flint water crisis here in Michigan. This means I'm making all the food I want and it is all mine.
There is something nice about making your favorite dishes and not having to share. One meal normally lasts the two of us maybe two days; the same dish lasts me four days.
I've caught myself making some dishes R normally won't eat, like my favorite beef stroganoff and chicken fried rice. I also plan to make yet another batch of taco salad because it just makes my heart happy. Not having to share taco salad? Hehe. Yessss.
Whether you decide to make these for your hungry guests or to make them for yourself, you will not be disappointed.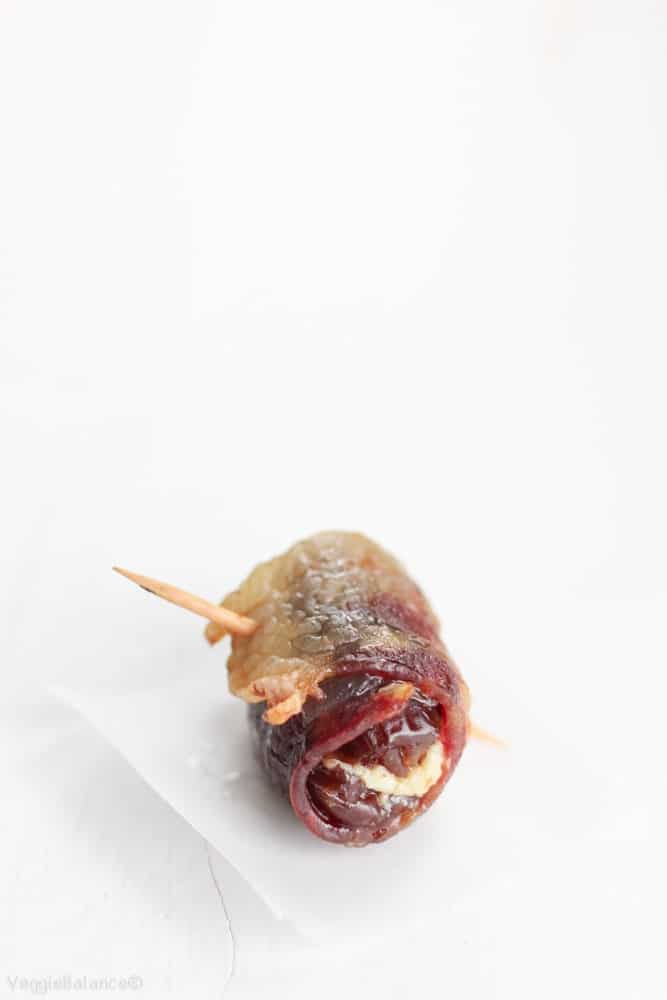 Need a little help making with these super tasty Bacon Wrapped Dates ? Check out VeggieBalance YouTube channel and watch the quick video showing just how easy it really is!