Cranberry Pistachio Energy Bites bring the business of getting up and going within reach.  (Gluten-Free, Dairy-Free, Low-Sugar, Nut-Free and Vegan friendly)
We've got the reverse of our Cranberry Pistachio Tea Cookies today.
Cranberry Pistachio Energy Bites. Yesssssssss.
I decided that the cranberry pistachio combo is just too good to not replicate into tiny, delicious, bite-sized energy bites.
'Tis the season for Cranberry Pistachio Energy Bites.
I love energy bites. They are the perfect solution for my lazy AF morning personality. Cause, let's be honest, adulting sucks.
Most mornings I struggle to make myself eat something small. The level of effort it takes for breakfast needs to be minimal. I also am not really hungry until around 9 a.m., so at 7 a.m. even the idea of getting ready for the day it can be a struggle-bus.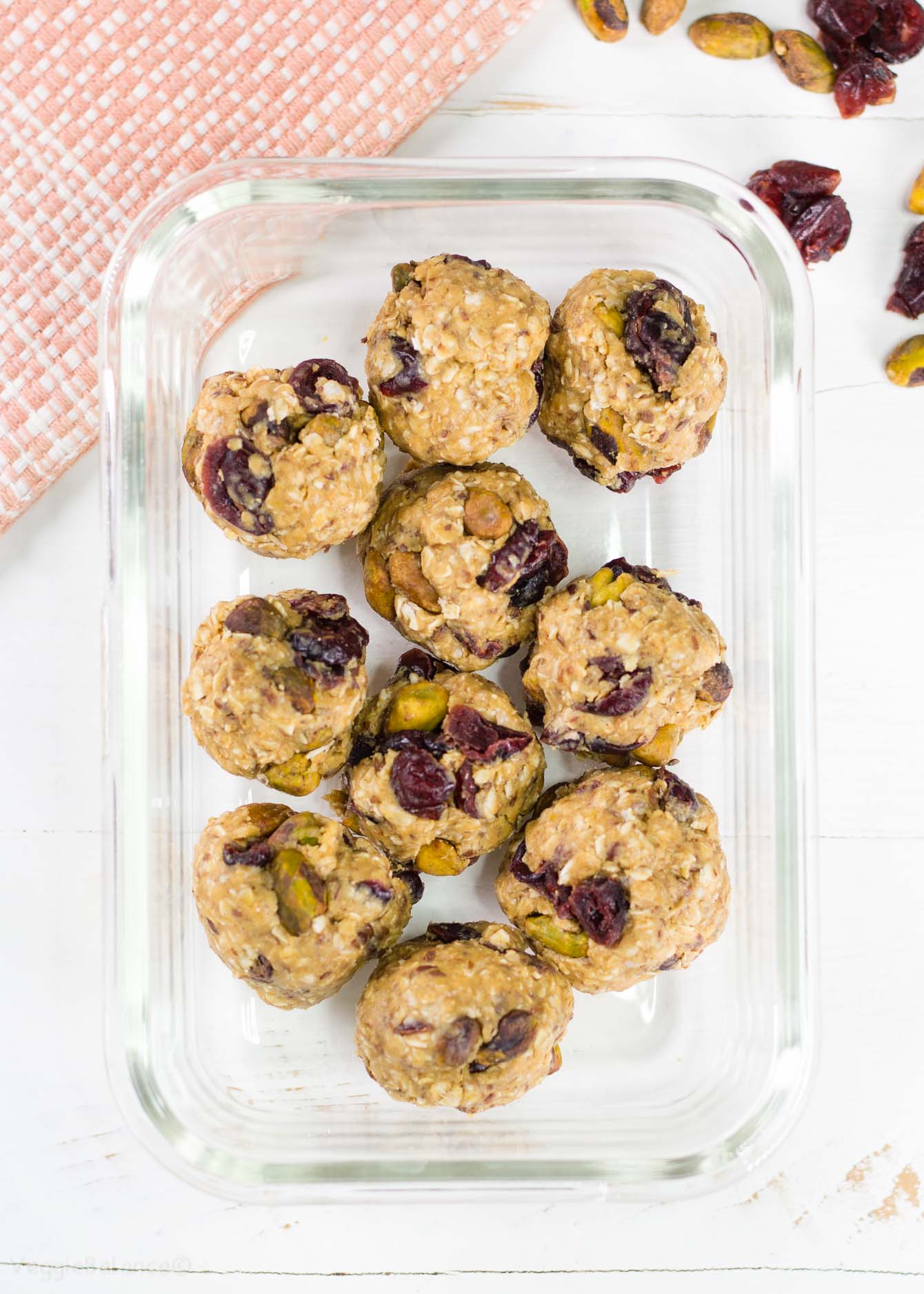 My quick breakfast normally consists of applesauce, yogurt, oatmeal … and the occasional nibble of fudge or other treat dejour (just being honest).
I get into weird food moods where certain foods just no longer sound good to me for a while and I need a change.
I love our chocolate peanut butter energy bites. I made these every single week for 6-7 months. True story. But now, a new flavorful combination has emerged.
We're climbing back onto the energy bite train and we've got these little nuggets of goodness to show for it.
The past couple of months has had many adjustments. One is that we actually have to DRIVE to the gym now. Before selling our house I would drag my ass down to our home gym with a cup of tea in one hand and pre-breakfast snack in the other. #WalkingZombieStyle
TIP: Swap for any nut or nut-free butter to help fit your families needs.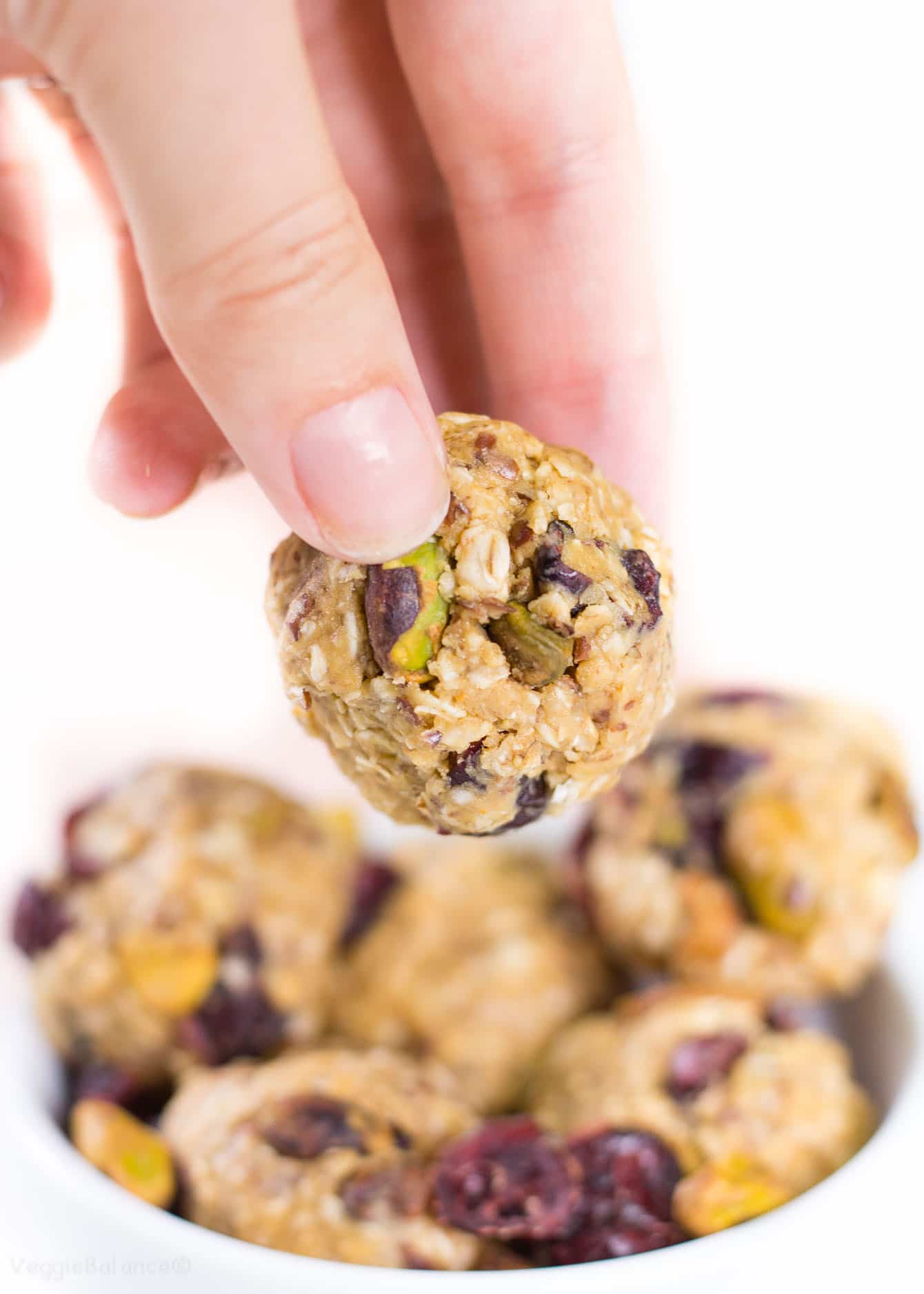 Unfortunately, having this extra step to the gym is becoming bothersome. Everyone else that is in this same situation I know you can agree, its even harder to get your butt into the gym.
Let's make this a bit easier for the both of us with these Cranberry Pistachio Energy Bites. 😉