Cranberry Pistachio Tea Cookies will bring another classic holiday cookie your way just in time for the season to get into full swing. Delicious holiday flavor is calling! (Gluten-Free, Dairy-Free, Vegan friendly)
What can I say, I am in a cookie mood lately. Perhaps because it is the easiest thing to make when you are low on kitchen supplies after a move.
All you need is a bowl and cookie sheet. ✅ (Well … and a few ingredients!)
I'm amazed by the fact I've eliminated most of our belongings and still find myself realizing I can live without more. It's really all about perception.
Would I like a large bread pan? Yes, but the smaller one I have right now will do just fine for a loaf of pumpkin bread.
Would I like a new slow cooker? Yes, but there is nothing wrong with the ratty, chipped and dented in slow cooker I got now. It works.
Am I becoming my mother? Oh my goodness, I just might be!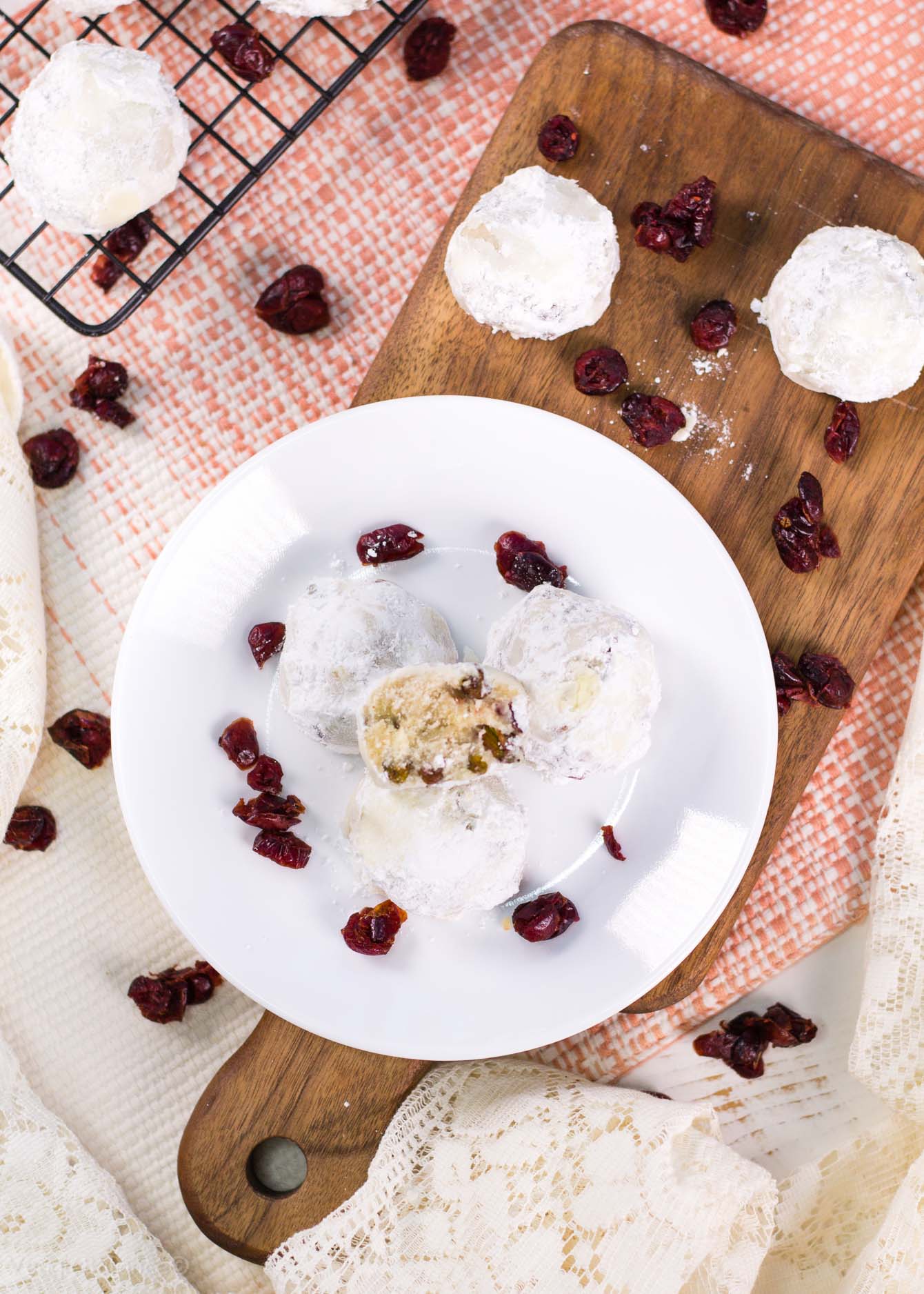 I suppose scaling back and living with less "stuff" does have its benefits. You appreciate the things you have and learn to be happy with what you have.
Perhaps I'm sending the message that most don't want to hear during the busiest shopping season of the year, but it's true.
You aren't going to be seeing me writing a post on Veggie Balance about the 10 most amazing kitchen gadgets you HAVE to have. You might see a round-up post for a meal you can enjoy with family around that table though.
These tea cookies were a family Christmas staple for many, many years. My mom stopped making them because she thought no one liked them.
The truth is, I totally did! I just couldn't eat hers since they were not gluten-free. Turns out I'm the only one in the family that liked them because no one else ate them.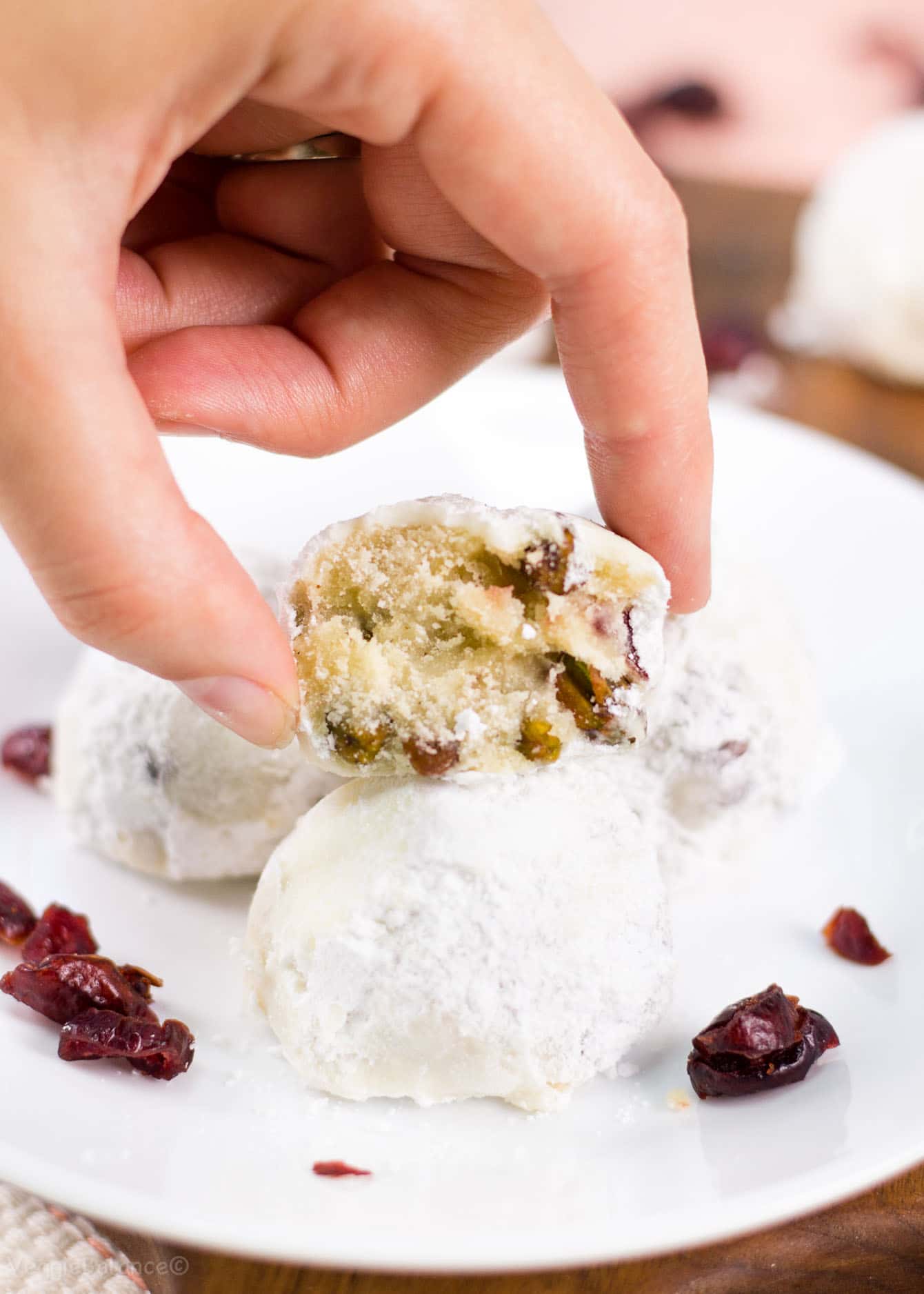 I can do some DAMAGE with these Cranberry Pistachio Tea Cookies. Devour them all. They are my second favorite, edged out slightly by Grandma's classic cut-out cookies.
It was only natural that I found a way to make these tea cookies gluten-free!  It's simply not the holidays without tea cookies rolled in powdered sugar.
The holidays are officially here! Got ourselves ready for some tamale making, wine drinking, cookie cutting, and tea dipping Cranberry Pistachio Tea Cookies. And family time too 🙂