Banana Zucchini Bread made healthy and low-sugar. It's so delicious and moist you'll definitely need this recipe for this summer.
(Gluten-Free, Dairy-Free, Low-Sugar, Vegan)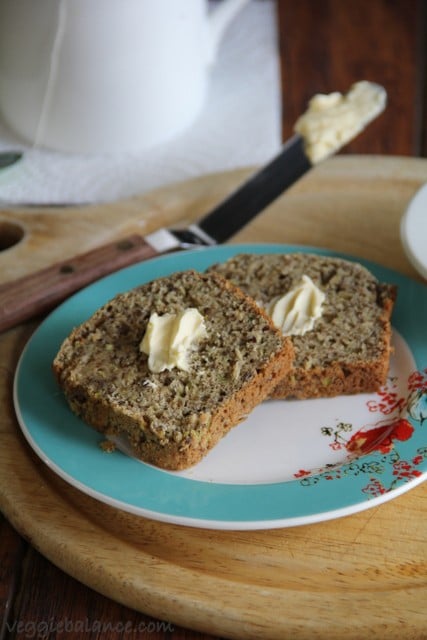 As I write this I am literally sitting on the beach of Lake Huron dreaming of this healthy banana zucchini bread. I learned quickly after whipping this together one morning, I LOVE zucchini bread!
Now, I have some planted in my garden just for this bread! We'll see how it goes. I remember my mother making me a mini loaf of zucchini bread a while back, but having my favorite banana bread combined with the zucchini was an epic moment.
Looking up recipes for zucchini bread I was sickened, they called for 2-3 cups of SUGAR. Oh my word that's ridiculous, so my thought, why not sweeten it using the banana? And of course, my steady flax seed came swooping in to give us the moist texture we love and to swap the butter and oil out of it.
I'm an early riser, my husband…. not so much. I have two hours before breakfast is served at this quaint bed and breakfast we're staying at.. Two hours, I got this. I brought myself applesauce and raspberries to snack on before breakfast.
It's just not cutting it. Do I have any idea why after going on this journey I have become a morning person? No, It's just weird, but yes, it is 6am right now and I just watched the sun rise. Good morning world!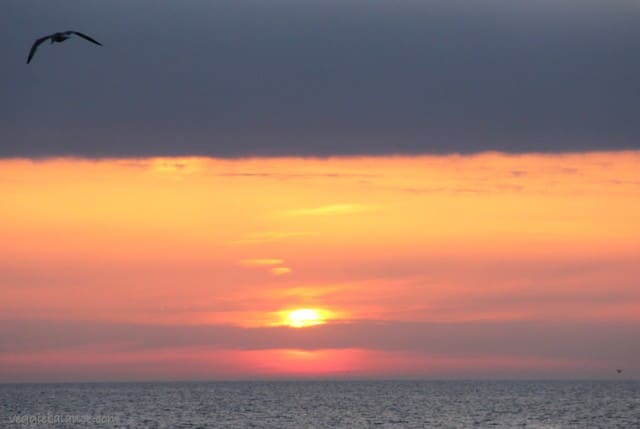 It was the first time coming to this little place after my lifestyle change and from what I remembered the breakfast was pretty basic, they kept it generic to accustom many different diets. I.e. My husband always complained there wasn't any meat in the meals and they weren't 'hearty' enough.
Nonetheless its delicious every time to me. Good thing I asked what was for breakfast this time, whereas I'd be starving this morning!
We walk into the quiet lobby area of the house and the cutest inn-keeper that's been here as long as we've been coming (about 5 years) walks out and greets us. I was informed that breakfast was going to be eggs quiche with sausage mixed in and yogurt. Yogurt has been seldom in my diet and well, you know my stance on the meat.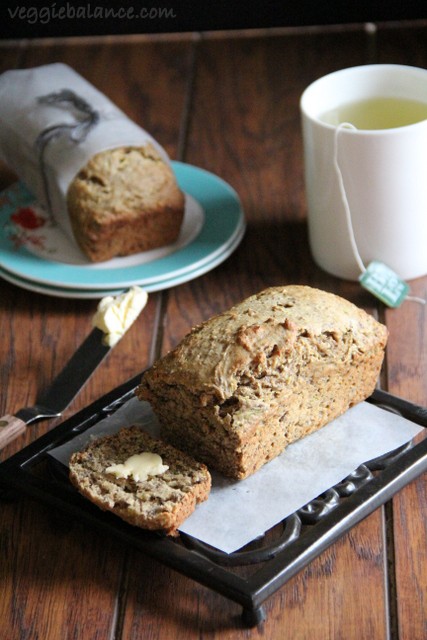 Truthfully, I felt like a pain. Asking them to make me something different, take out the sausage and perhaps some fresh fruit instead of the yogurt. Totally should have made a loaf of banana zucchini bread. For tomorrows breakfast I had ask to take out the bacon and change it again. I just don't like feeling like I'm an inconvenience and that was a moment I wanted to share with you guys.
Anyone else feel like this with their food choices? Or feel you are looked funny at for your food choices? … Maybe it's in my head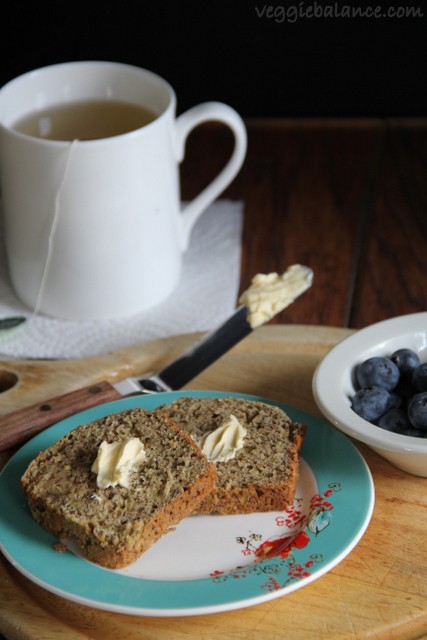 OK so enough of me and back to this amazing bread. Make it and love it. It is perfect to make on a weekend and be able to nom on it every morning all week. It is perfectly moist and sweet, and with the flax seed you'd have no clue there is no butter or oil in it! I slice myself couple pieces with a little nut butter, Earth Balance butter or just simply warmed up in the microwave with a cup of tea. Bon Appétit!