Gluten-Free Biscuits recipe with an easy dairy-free option. Make the perfect buttery,  flakey gluten-free biscuits in less than 20 minutes using simple, basic ingredients.
I haven't had biscuits in a very long time, guys. These gluten-free biscuits (with a dairy-free option) were made one night after a craving.
I've been working on more baking dishes lately to finally tackle gluten-free baking. After finding a really decent gluten-free flour blend, I discovered that I still love to bake.
Exhibit A:
So we are now going in the 'delicious biscuit' direction, and let me begin by saying that my stomach is extremely happy with this new direction.
Biscuits with a slap of butter on them are something special, guys.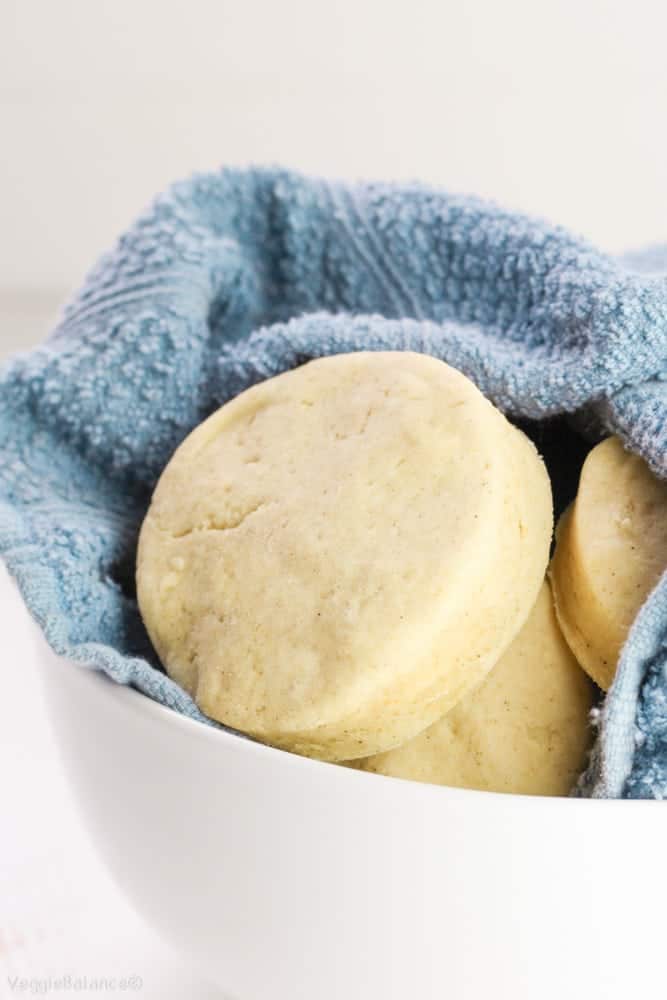 Very, very special.
Now, as these steaming biscuits came out fresh from the oven, I put them into a bowl with a towel to keep warm.
That simple task of adding them to a bowl to serve wrapped in a dish towel took me back to my childhood. So random, but my mother always did the exact same thing, and still does. I have no idea how other families serve their fresh, warm, baked bread at the dinner table, but this simple action took me back.
Back to that glorious bowl of fresh baked bread. In this case, it's fresh, buttery, flakey biscuits.
I have definitely missed these little round discs of buttery heaven. I didn't realize this until I bit into a fresh-out-of-the-oven-biscuit and the memories came flooding back.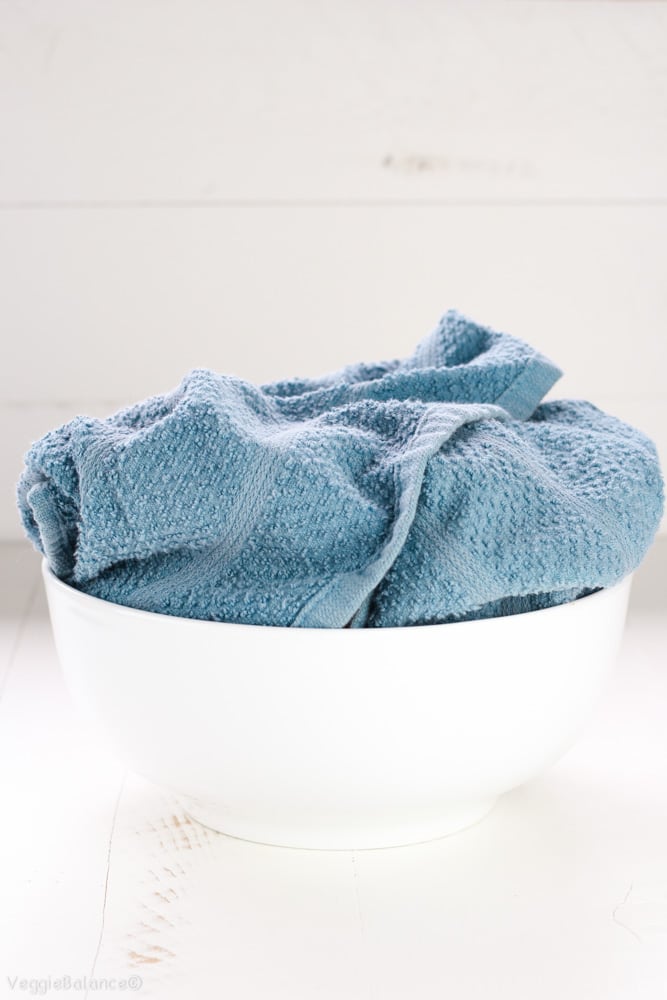 These are yeast free, gluten-free, and (if you so choose) dairy-free biscuits. I personally made these both ways (more biscuits for me) and noticed one thing with the dairy-free version: The biscuits are just a tad denser, but just as decadent.
Tip: The more you handle the dough and mix together the tougher and more dense your biscuits will be. Try to handle as less as you possible can. Just enough to mix ingredients together.
You can make these as thick or as thin as you like. I rolled the dough out to just about an inch. I find that if I make them thinner, I eat less.
It goes back to our mini muffin concept; that is, smaller portions help remind me how much I am actually eating. You know… two gluten-free biscuits for breakfast, one at lunch, and a couple for snacks. Nothing insane. 😉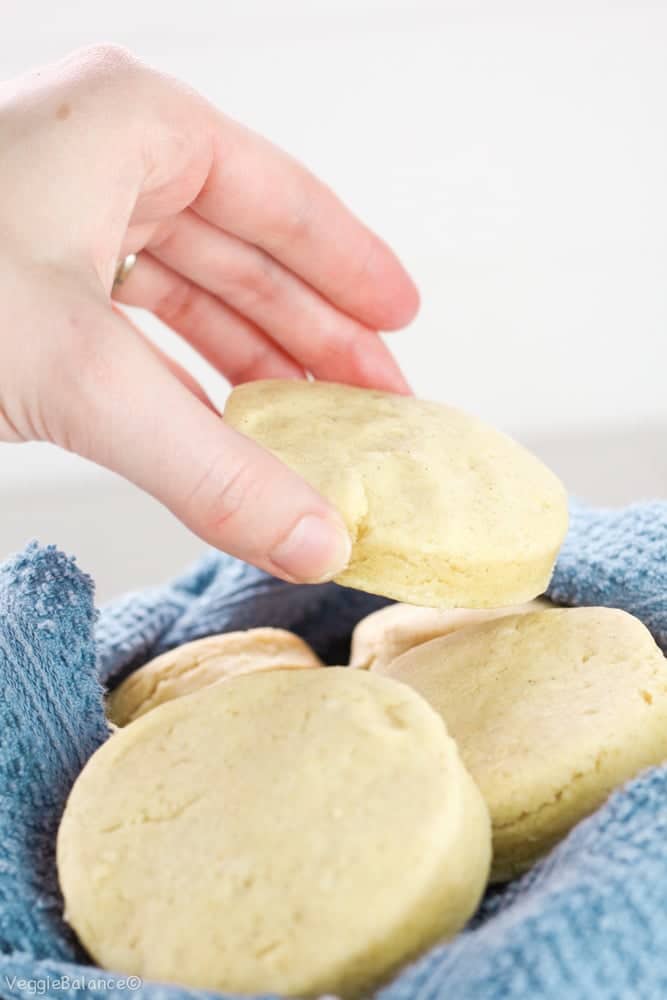 I hope these are added to your dinner table tonight where you can pass that bowl with flakey, buttery, gluten-free biscuits wrapped in a dish towel. You, too, can unfold that towel to unveil these warm and fresh from the oven biscuits.
That is the epitome of happiness.