Deviled Eggs made heavenly healthy with all natural ingredients! Egg yolks whipped together with avocado, mustard and horseradish create a deliciously zesty and healthy appetizer to serve your guests. (Gluten Free, Dairy-Free, Vegetarian)
Deviled Eggs are a favorite family treat of ours served whenever we get together for a very simple reason.
THEY ARE AMAZING!
I don't mind making them with mayo as long as I use my homemade mayonnaise. You can find that recipe in my book here.
However, there are times when I simply don't feel like making the mayo but still want a quick and healthy choice. Introducing Avocado … Hello beautiful.

MY LATEST VIDEOS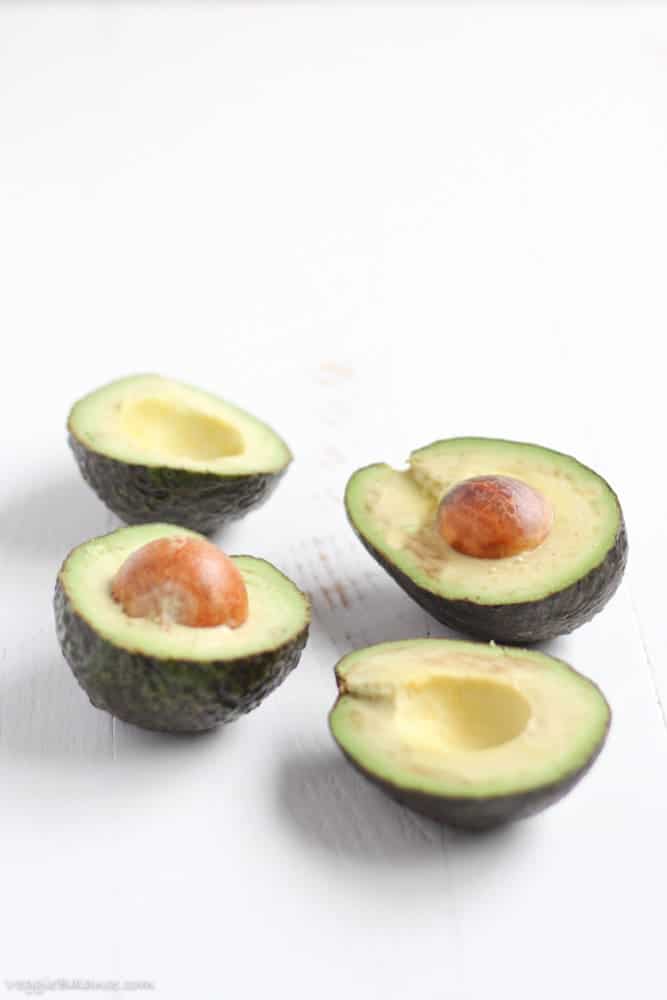 Replace the mayonnaise with avocado and you can even have a festive appetizer for a St. Patrick's Day top o' the mornin', afternoon or evening delight.
I mean really, give me a holiday plus a plateful of deviled eggs and I'm in heaven.
Looking to bring along something else a little different? Check out this Vegan Party Cheeseball from Meaningful Eats!
Hard Boiled Egg Tips to Make your Healthy Deviled Eggs Poppin':
Boiling Water – Make sure the water is boiling BEFORE placing your eggs in the water.
Hard Boiled Egg – To achieve the perfect hard boiled egg with a cooked yolk, boil your eggs for about 13-14 minutes.
Let Them Sit – Take your pan of eggs off the burner and allow them to cool down in the same water another 11-13 minutes.
Run cold water – Add cold water into pan of eggs. Sit another 10 minutes and begin peeling!
Super Duper Tip: Peel under cold water. The shells will peel off miraculously easy if you follow these steps!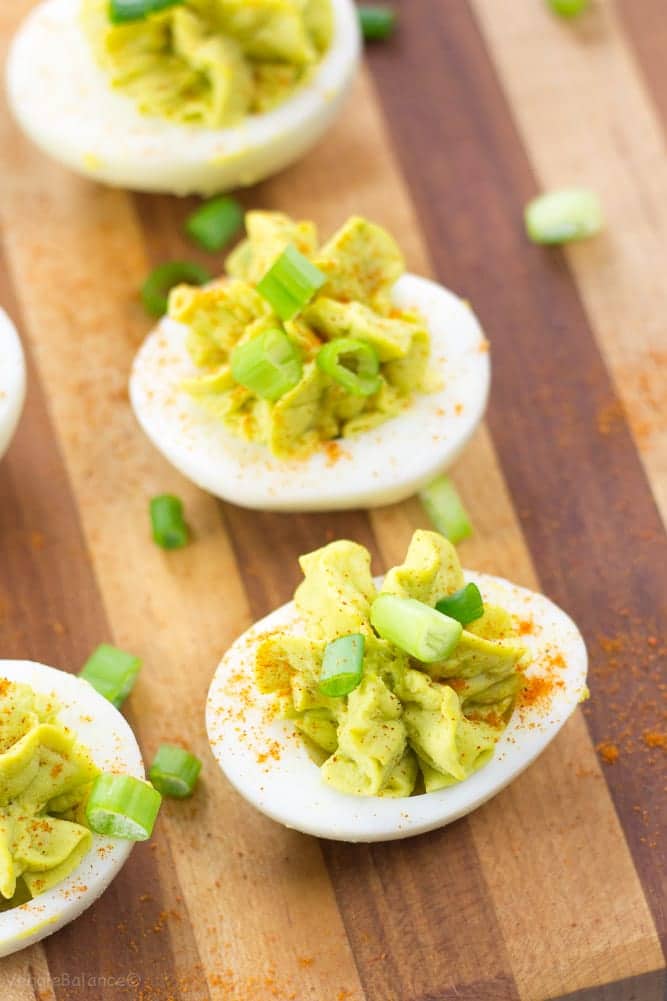 Confession Time. I am absolutely obsessed with horseradish. I've loved it growing up but all of the sudden I just started CRAVING it in everything and on everything.
I even added it to my bowl of Shepherd's Pie the other day! On potatoes, with cheese, on crackers … I mean seriously, I could keep going. It's a problem.
However, it's not a problem to add it to these Healthy Deviled Eggs! It would be almost criminal if you did not.
These Easy Healthy Deviled Eggs are so simple to make, it goes something like this.
Hard Boil Eggs
Mash avocado, mustard, horseradish, egg yolks together.
Pipe into said hard boiled eggs.
Anddddddddd that's it.
So, not only would it be criminal to NOT add horseradish to your deviled eggs – it would be criminal to not make these healthy deviled eggs at all.  They are so easy to make!
Then I can come over and eat them all, mmmk?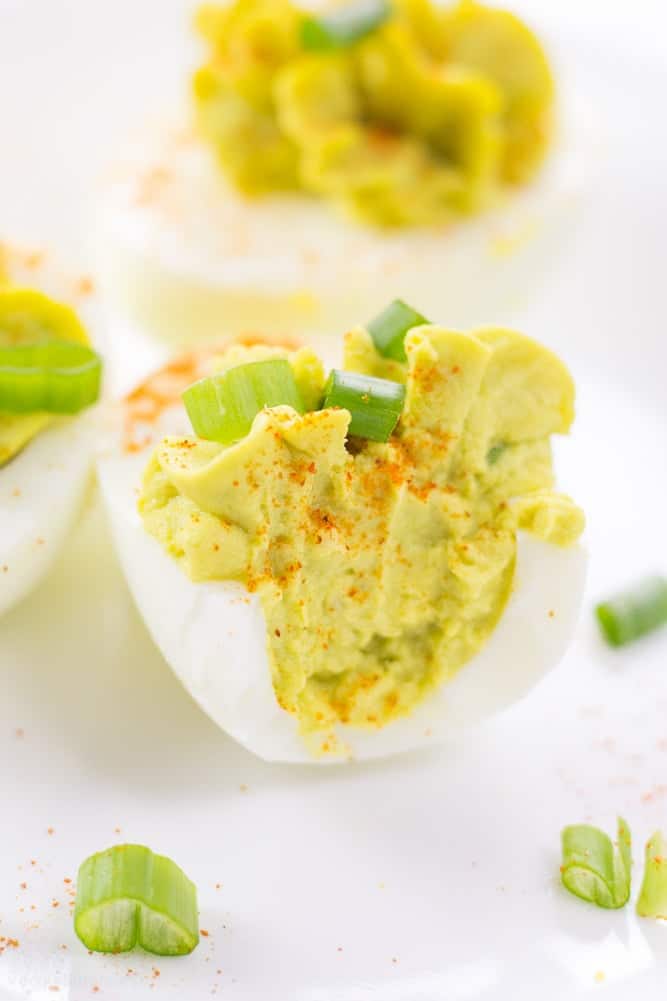 Items You Might Need for this Deviled Eggs recipe.