Bell Pepper Pizzas are the absolutely best low carb dinner that still has all the delicious flavors of pizza! Fill the peppers with your favorite pizza toppings and in less than 30 minutes you have flavorful and healthy pizza.
(Gluten Free, Dairy Free, & Vegan Friendly)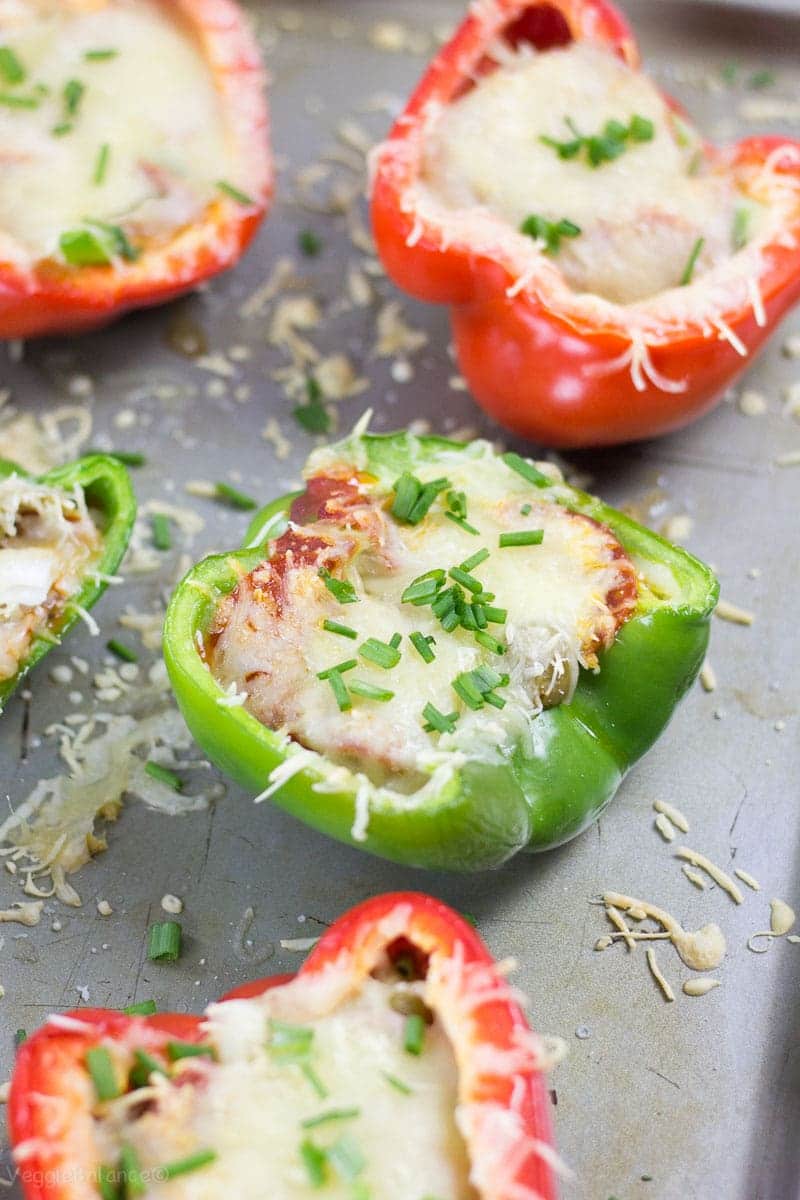 There is no doubt that pizza holds a special place in my heart. Admittedly, I don't eat it that much because it takes a lot of time to make my own gluten free pizza crust.
By the time I realize the actual time it is going to take to make it, I conclude that I really don't NEED to eat the pizza. (And by that, I mean that I usually end up  devouring all of the pizza in one night.)
Bell Pepper Pizzas to the rescue! Like seriously, zero guilt with these bell pepper pizzas.
Absolute Best Reasons to Make Bell Pepper Pizzas
Low Carb Pizzaaaaaa – Great for diabetics, and good for everyone else, too!
Eat Your Veggies – Not only can you pile on the veggies with this pizza but your crust is a veggie, too! Great way to pack in that nutrition.
Totally Versatile – Add ANYTHING you'd like, use dairy free cheese if needed, or add more veggies to replace the meat for vegetarian. Really, the sky is the limit.
Made in less than 30 minutes! Hello, easy dinner!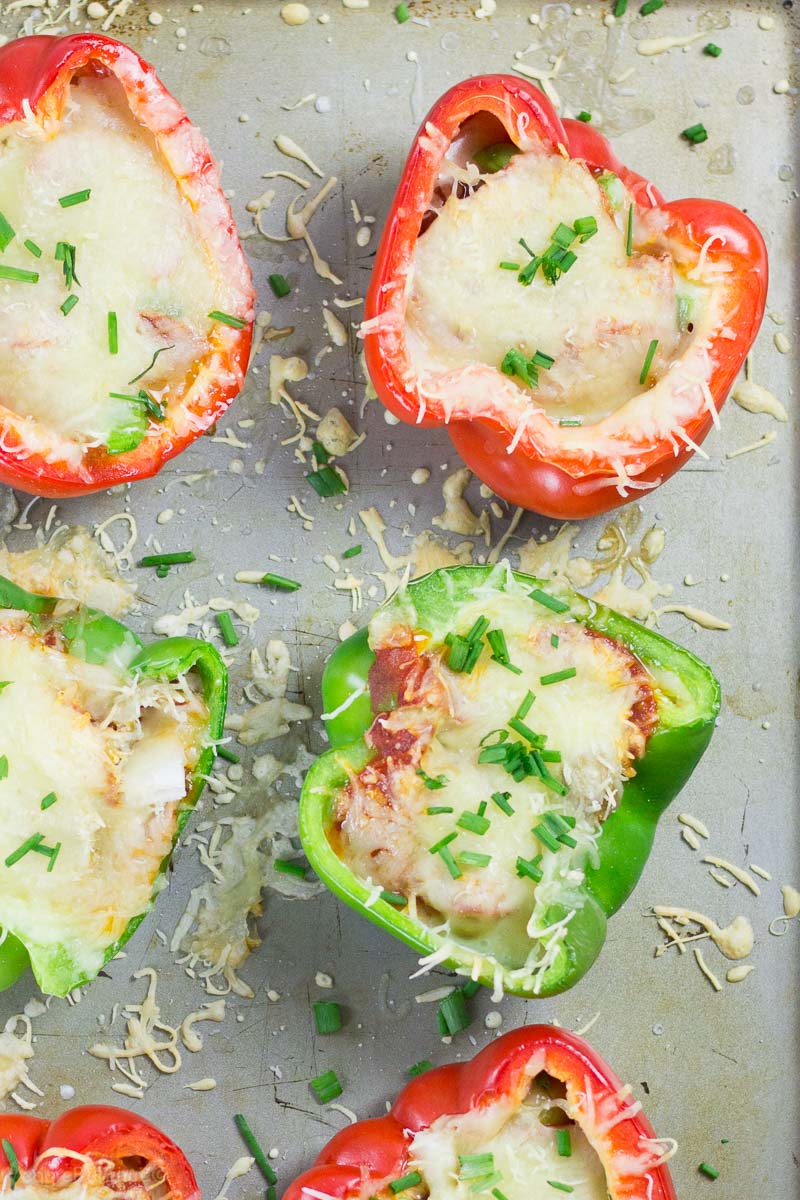 I mean, you all know my kryptonite is easy food and especially easy dinners. I immediately fall in love with anything this easy to make, however, when it is THIS delicious AND it has the word pizza in it, that is true love.
The Best Bell Pepper Pizza TIP
The more pizza toppings, the better! Pile them into the pepper to overflowing for the BEST result. Made this way, each bite contains a burst of flavor.
So whether you are looking for a healthier pizza option or you just want something easy to make for dinner that the entire family will eat, these bell pepper pizzas are the solution. Because seriously, there is the word PIZZA in it . . . you just can't go wrong with that.