Gluten Free Cinnamon rolls made with no yeast will make your weekend breakfast easier and more comforting than ever. Can easily be prepared the night before so all you need to do on a Saturday morning is pour yourself a cup of coffee and bake those cinnamon rolls.
(Gluten Free, Dairy Free friendly)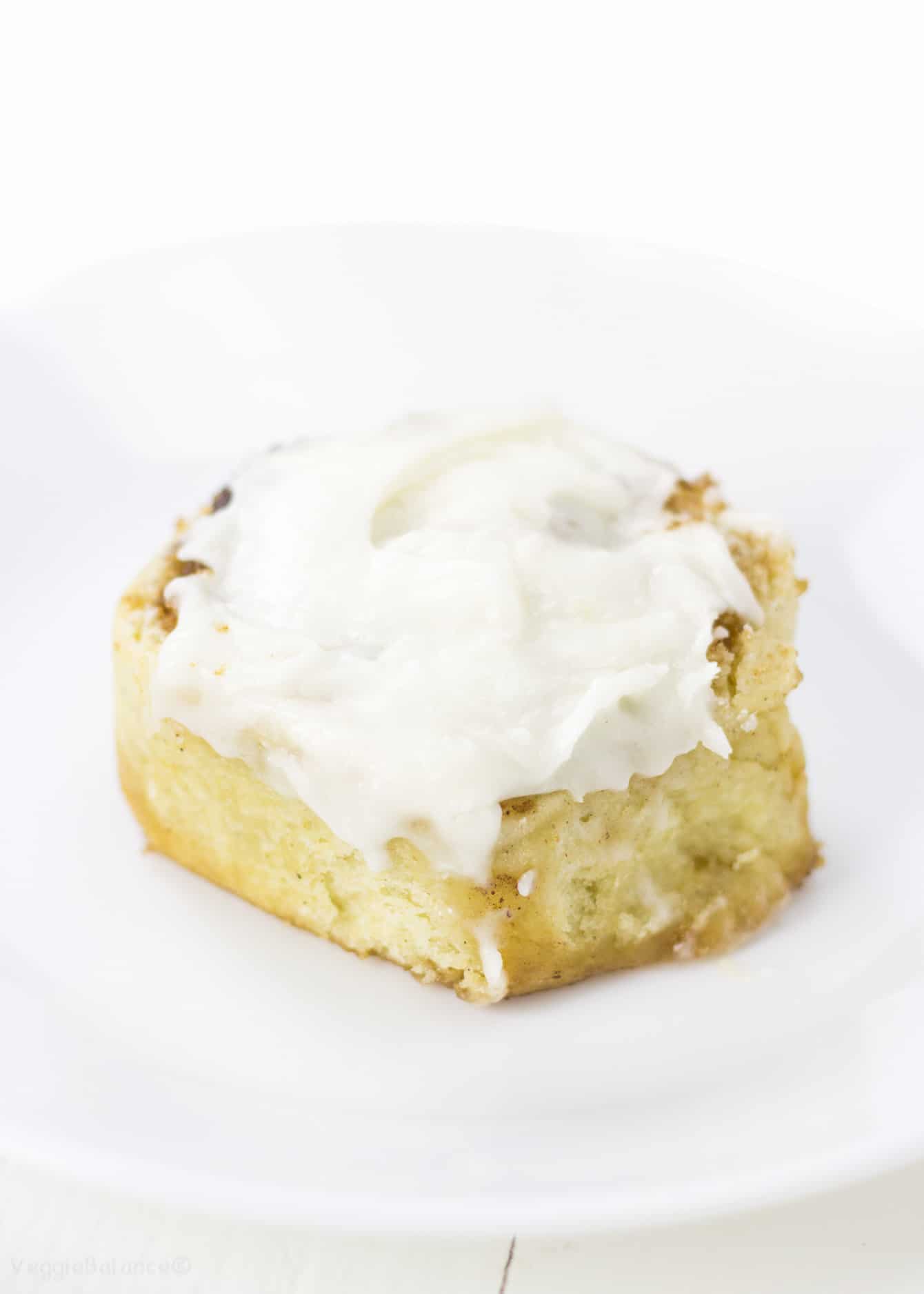 I'll be the first to admit, yeast in any sort of bread is a struggle for me. I have zero patience to wait around 3+ hours – I want those delicious cinnamon rolls and I want them now. Seriously, who has time to wait?
Say hello to these gluten free cinnamon rolls with zero yeast needed. YESSSSSS.
Without the yeast, they are less fluffy and airy than the traditional gluten-filled cinnamon rolls I grew up with but they are the PERFECT fix for this gluten-free gal.
I love cinnamon rolls!!! I really did miss them.
Gluten Free Cinnamon Roll Recipe TIP
There is a huge tip that I've learned with this dough. Do. Not. Overwork it! The more you work it the more dense it is going to be.
More dense = less fluffy = No bueno. The flavors are still there and that is something to be said, but fluffy is better by far.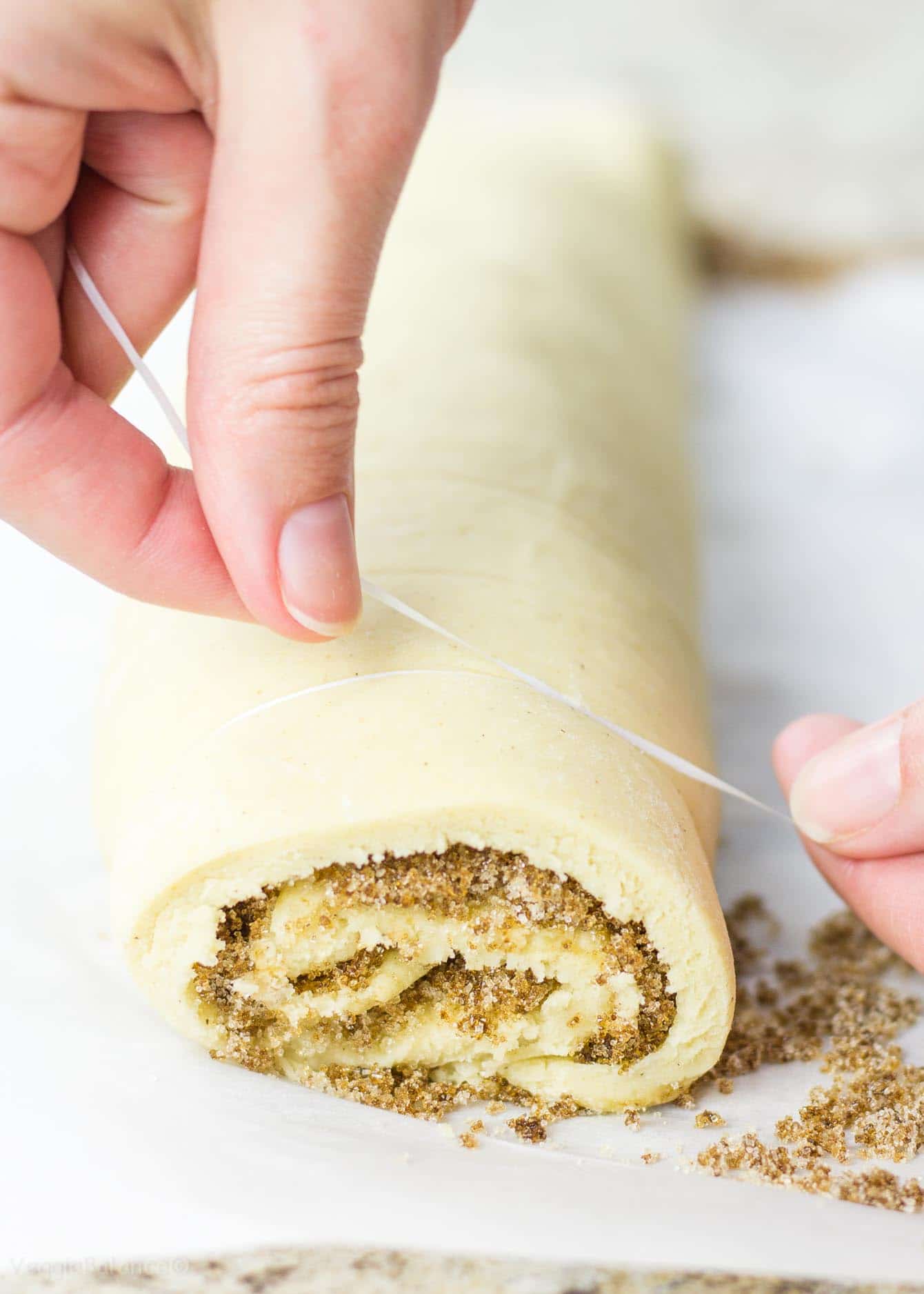 In the last 3 years, I've grown accustomed to less-fluffy baked goods and as long as it is not grainy and falling apart on me that is a gluten-free win in my books.
These gluten free cinnamon rolls have a little bit of light and fluffiness packed with that buttery, brown sugar and cinnamon flavor that is sure to rock your world. And let's not forget about that cream cheese frosting! Yessss.
I think in some cases it's unrealistic to not adapt your expectations just a bit when it comes to gluten-free baked goods..
There are items like brownies, cookies and that sort of thing that are almost a no brainer and MANY times you can't tell the difference between flour and gluten-free flour baked goods.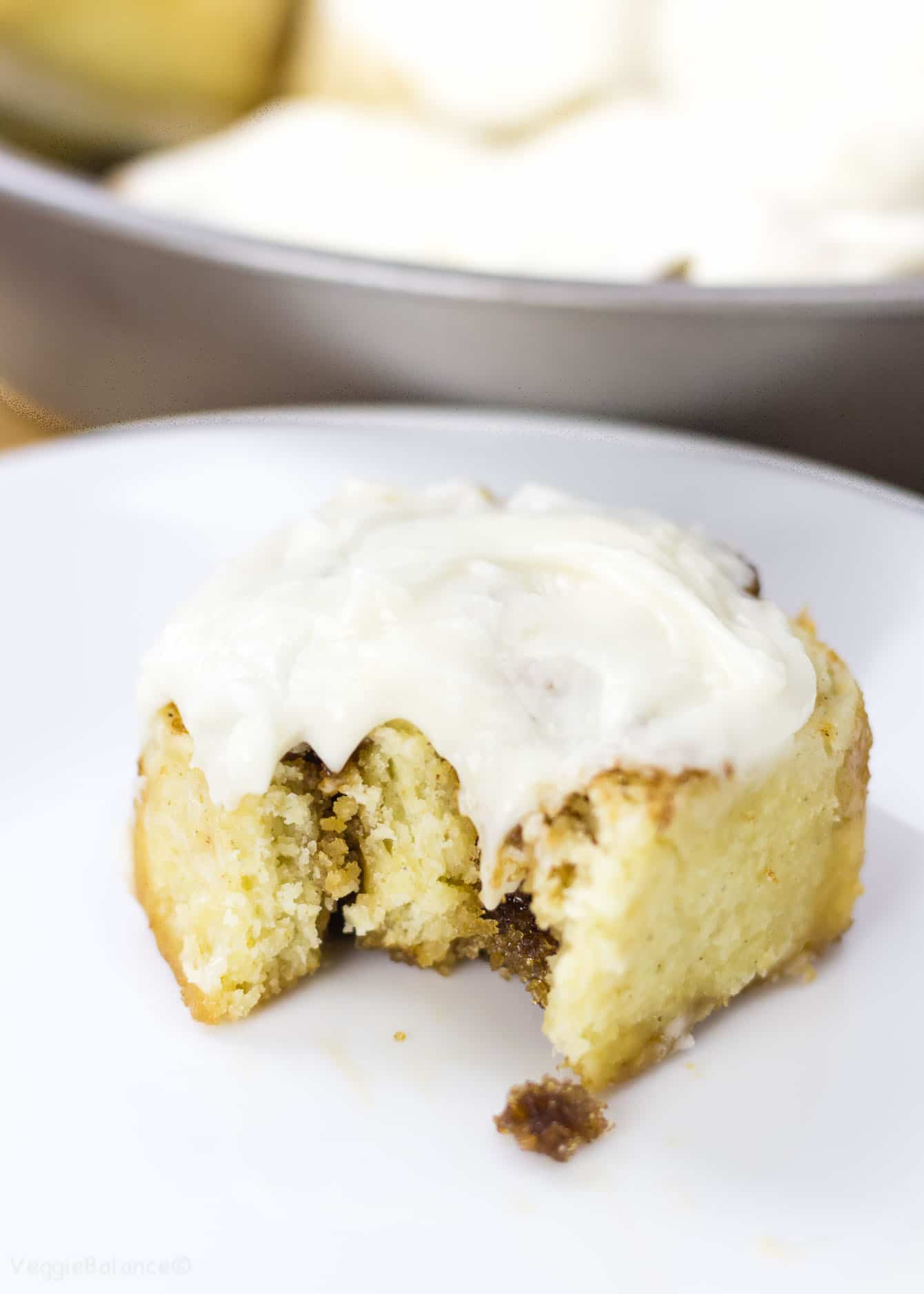 However, at least in my experience, many times the taste is there but the texture is just slightlyyyy off.
These cinnamon rolls came to life as I embraced baking my feelings laced be butter and delicious sugar. Sure, we try to eat these things in moderation. Serve it with a bowl of fruit? That is healthy.
I warned you there would be more sweet treats and eating said sweet treats on the kitchen floor with Cooper. That's not depressing is it?
In reality, I think it's more I'm lazy and after a day of video and photo shoots I'm too exhausted to think about cleaning up. The kitchen floor is the perfect place to rest up and prepare myself to clean.
I also know I'm not the only one who has missed cinnamon rolls on a Saturday morning.
Now I'm going to leave many details on how to get these babies to work perfectly in the recipe. Read them all and don't be afraid to tackle these gluten-free cinnamon rolls!
Seriously if I can do it, you can too.
And if you just don't feel like the effort and want a more mix and dump into a pan situation try out cinnamon roll breakfast bars. Delicious.