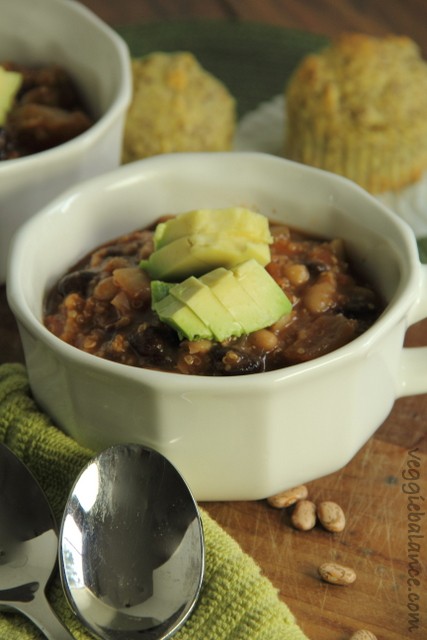 Chili during the summer? YES. I don't care if it's 100 degrees outside. I had a craving and decided to just go with it. Also I was feeling lazy and didn't want to put TOO much effort into meals for the week.
My husband is on the bandwagon for meal preps with my help. I didn't feel like making too much of an effort to make 3 meals on a Sunday. What's the easiest way to have food for the week? CROCKPOT. Oh the glorious crockpot, how you complete me.
I made him a turkey chili first. As the smell wafted through our home is when I decided I wanted it too! Just minus the meat and add the BEANS.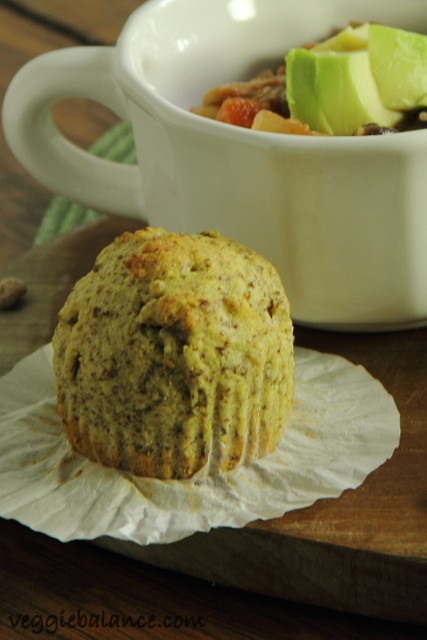 I made my favorite cornbread muffins to go with it and it was just perfect! I never go by recipes when it comes to chili. I just throw in whatever I have in the house and go for it. This was a winner, winner, vegetarian dinner.
Well, in my case it was my lunch.  This time I recorded what I put in it so I could share it with you! You can top it with some fresh avocado like I did. My husband however opted for no cheese in his meat version, even though I told him he could put cheese on it.
He stated that it was so good it didn't even need it! Now, that's a sign of success since normally there is a pound of cheese on top of his chili.
I'm super proud of him, might be a sign he's coming on over to the cleaner eating side? Muhahah. Ok, nothing evil laugh about that, more like angel wing sounds.
I give him huge credit, leaving a house last year that was filled with processed and sugary food with not a veggie in sight, to returning 7 months later to organic, veggie filled, processed food nonexistent pantries.
My version of snack food is carrots and peanut butter. (Oh my word I want some of that now) Last year? It would of been chips and dip, ice cream…. everything you can imagine. Big adjustment.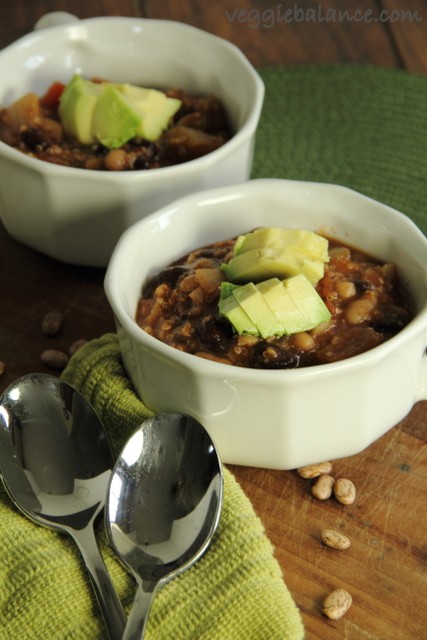 We also completed The Color Run this weekend! And boy was it fun. I've  realized
A. how much a wuss I am when it comes to running during the day when its hotter outside. I prefer crack of dawn work out kind of weather. I was totally overheating.
B. how much more in shape I am compared to my last 5k. I think Crossfit has done wonders for me in my cardio, and it's only been two months! I'm loving it a lot actually. I've drank the Crossfit koolaid. At the end of the race they have a color party and my husband who generally clicks and shoots photos without much thought.
Or does those amazing FULL FACE camera shots.(Ugh, hate those) Regardless of his normal shots he captured this shot of me. Pure joy and happiness just radiates from this photo to me. I love it.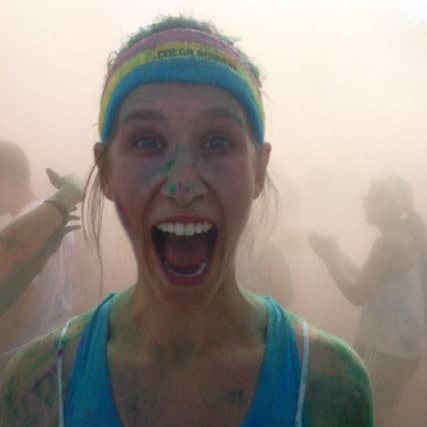 I'm getting more involved with photography aspect after starting this blog and investing in a good camera has allowed me the capture some amazing things.Or the true simplicity in life, like our beagle/basset mix Cooper on a summer day outside. (Love this little guy, was my buddy when my husband Roland was away) Isn't he the most precious thing? 🙂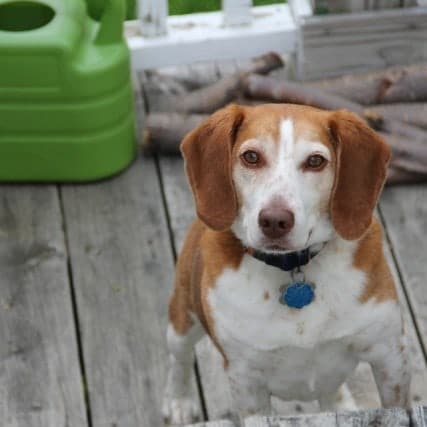 Really finding a appreciation for capturing moments like this. Just as much as I've loved this chili. Enjoy lovelies!
Xoxo, Lindsay