Best Healthy Cookie Recipes come together for your nibbling and dunking pleasure! (Gluten-free)
Here you have it folks, the best healthy cookie recipes over the past year. I'm currently in a sweet-tooth kind of mood this month. There is nothing better than being able to curb that sweet-tooth with healthier options. What better way than with cookies, right?!
When it's OK to eat a cookie for breakfast I say they are pretty darn healthy.
Drum Roll Please! . . . . . . .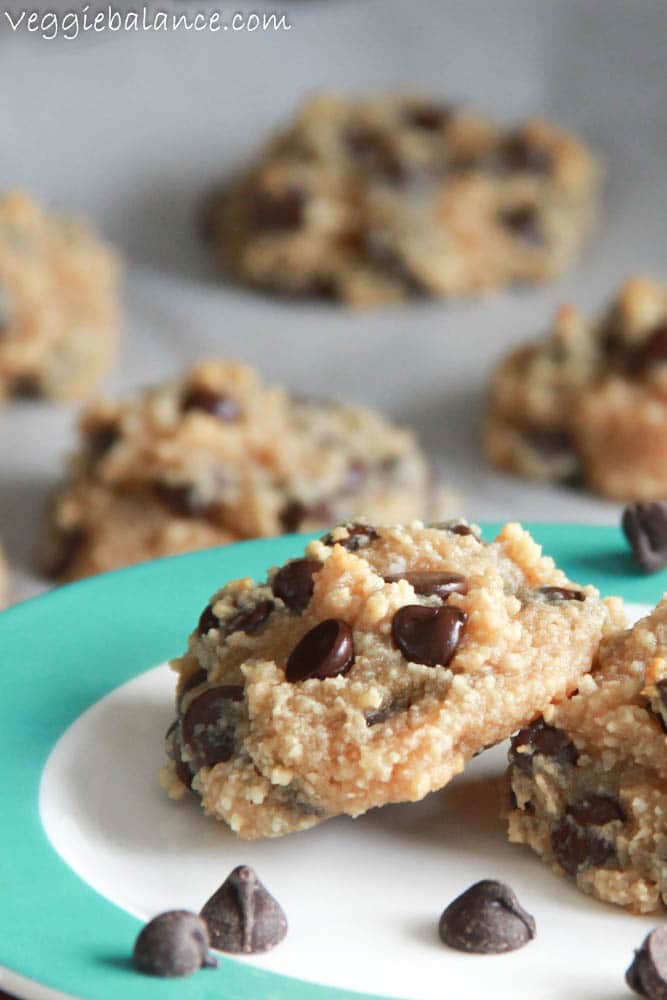 These cookies are my newest and recent adaptation for a gluten-free chocolate chip cookie and man they are delicious. Almost a cross between no-bake and chocolate chip cookies. Chock them full of chocolate chips and there no time to talk. Just stuff your face.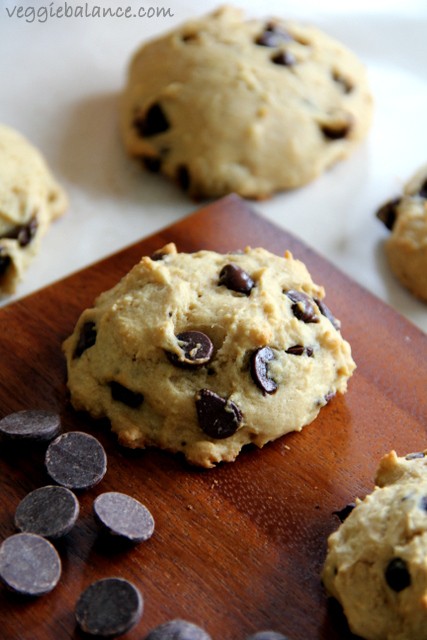 Awww. These Skinny Chocolate Chips cookies are sentimental to me. They are the first dessert recipe here on Veggie Balance. Man did you guys let it become very well-known; you love your cookies! Which really, cookie fanatics unite here at VB. It's no secret of how much I love cookies myself. These soft, chewy babies are low-calorie, low-sugar, low-fat and vegan friendly. Wow, they are a pretty epic cookie.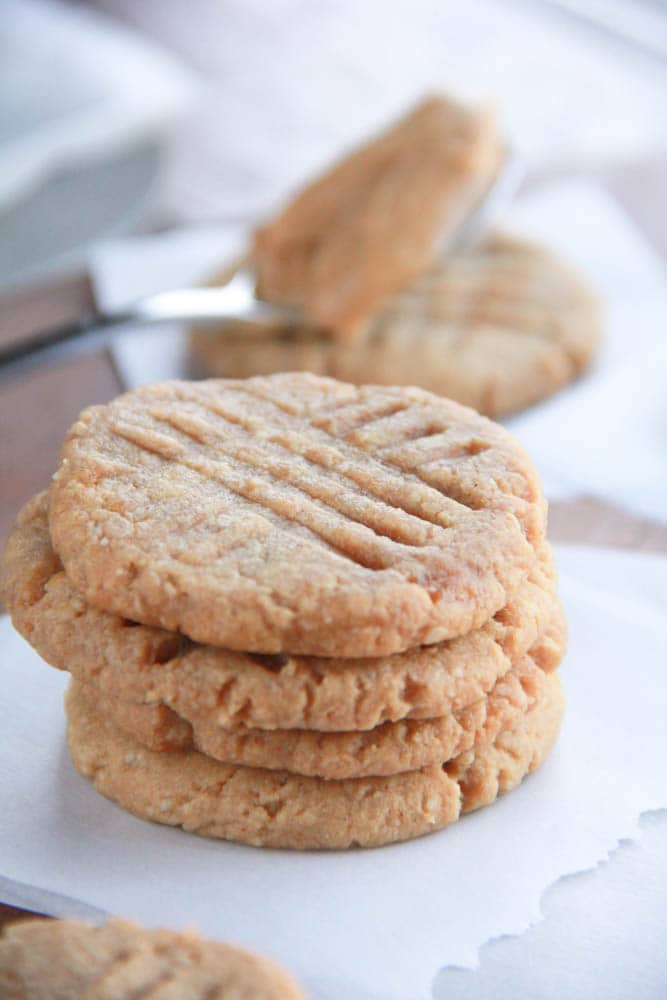 A newcomer to the VB scene. Just because she's a newbie don't let her fool you. She has some perfect peanut butter goodness packed in her. Chewy, sweet and peanut butter. Do you need anything else from a cookie?
Well, she's also gluten-free! Yeah, I did it.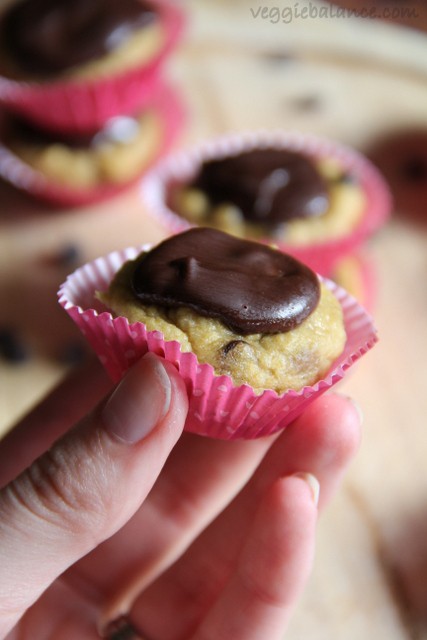 These Chocolate Chip Cookie Bites are not what they seem. They are even better. Made with an amazing protein packed ingredient; beans. You'd have no idea unless you give away this cookies dirty little secret. Don't give away her secret, just make, bake and devour.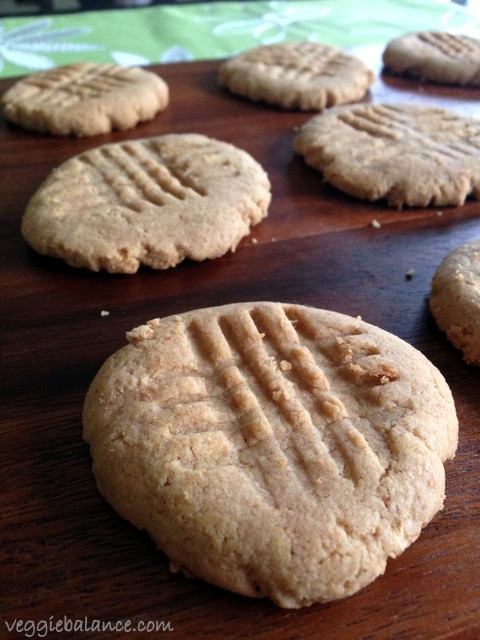 These were the first peanut butter cookies on Veggie Balance and there is a reason why they are the most searched recipe on the site. They are phenomenal. So simple, simple natural ingredients and packed with peanut butter goodness. You'd think they are TOO good to be true, they are even better.