Banana Split Trail Mix recipe featuring 7 easy ingredients including dried bananas, strawberries, pineapple, cashews, peanuts, pumpkins seeds and of course chocolate! A travel snack you'll want for now on.
(Gluten Free, Dairy Free, Vegan)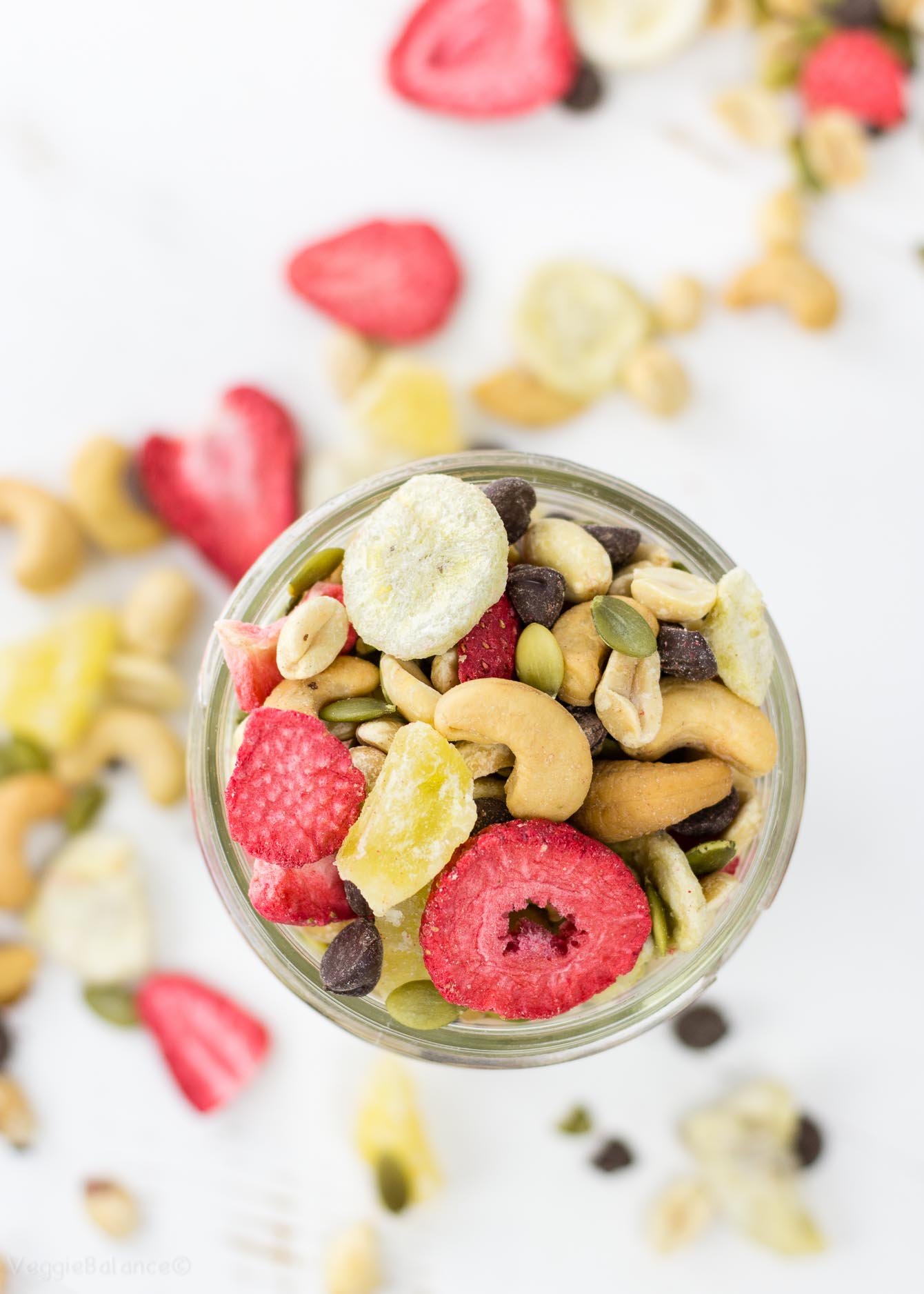 I'll be the first to admit this: I really don't like real banana splits. Just give me the ice cream. But I'm 100% onboard with this Banana Split Trail Mix.
Trail Mix. The perfect snack. Let's be honest here… there has been a lot of snacking these past weeks. Lots and lots of snacking.
This trail mix is hands down one of my favorite snacks to bring with me while traveling. You know why? Because I put chocolate in it.
I know, total 4-year-old at heart, right? Well, yeah and proud of it.
But since there isn't going to be much traveling anytime soon and we needed something to snack on that is a healthier alternative to the bag of chips we demolished in one day *sorry not sorry*.
I figured this healthier banana split trail mix could help out some others out there who are also trying their best to snack right.
My point: Life is better with trail mix and trail mix is 100% definitely better when it has chocolate.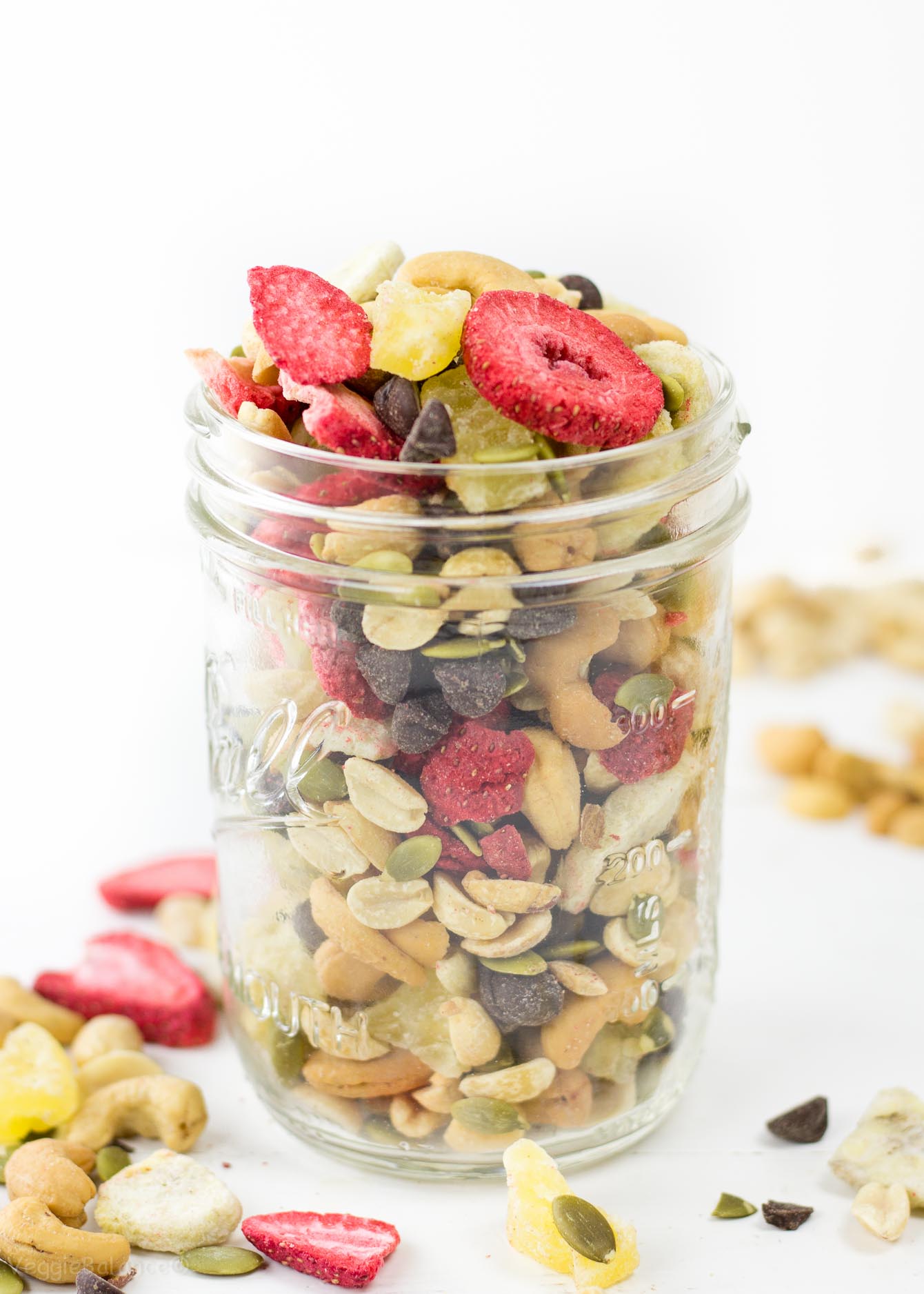 Can we dream for a second? One of these days we'll be able to travel again. When that time comes (and it will come) I would like to mention that this trail mix is actually a fabulous recipe to make for trips.
Especially when I'm traveling, I strongly rely on a little extra sugar to keep me going.
Low-Sugar + Tired = Grumpy Lindsay.
I try to avoid that state at all costs – for my sake and for everyone around me.
Here are healthy things I always try to have on hand when traveling: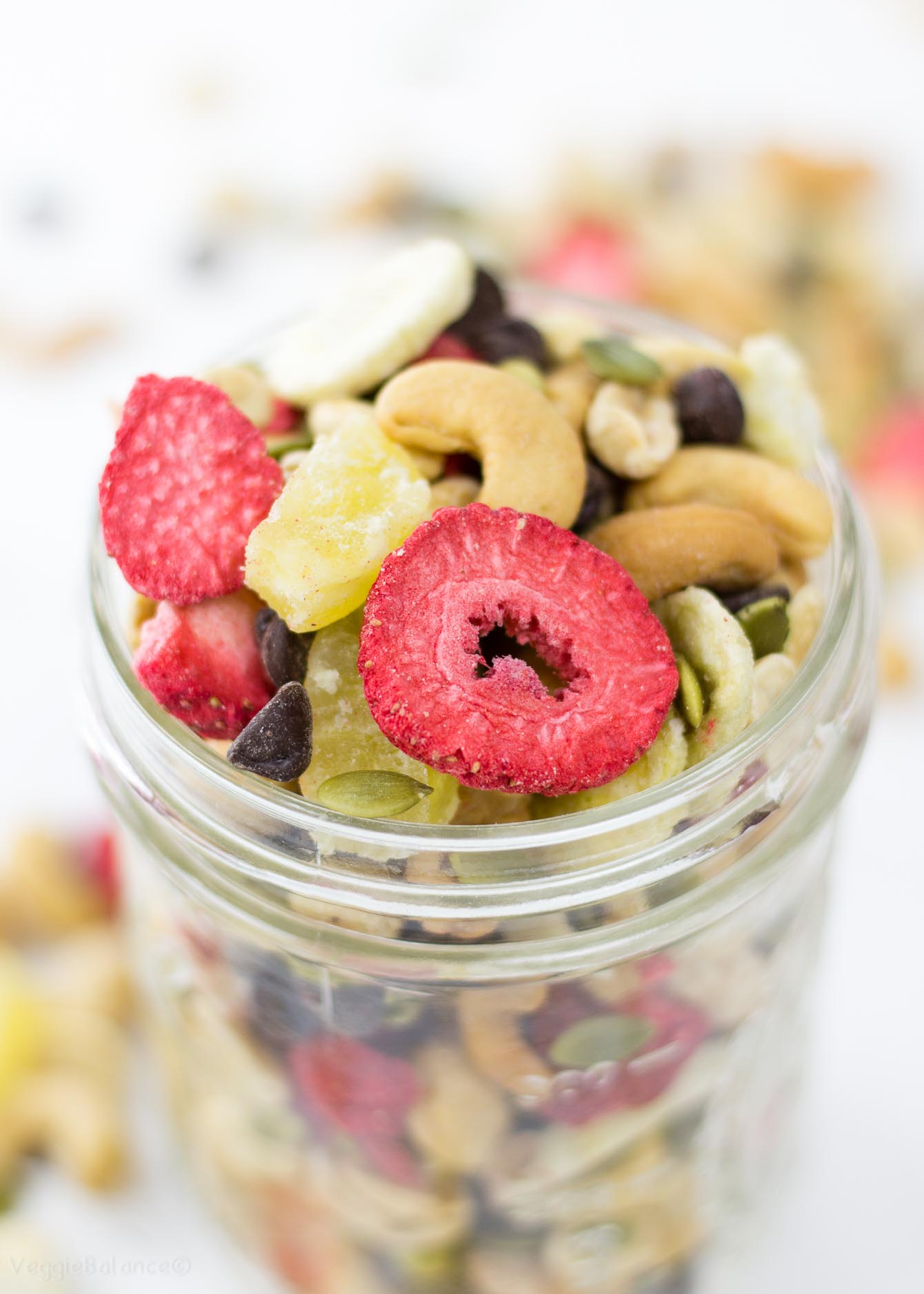 What is trail mix? Is it good for you?
This actually surprised me when I got a few questions what trail mix is. Makes sense if it's not a common thing in other countries. In the states 'trail mix' is essentially packable and snackable combination of dried ingredients combined together.
What is in our healthy trail mix?
Roasted cashews, Roasted peanuts, Pumpkin seeds, Dried banana chips, Dried strawberries, Dried pineapple, Dairy-free chocolate chips (optional)
Another good example of trail mix is our sweet and salty trail mix. So it's pretty much dried goods combined into a bag that are easy to snack on.
In the states puppy chow is also a really common travel snack that our family made for almost every road trip.