Banana Split Trail Mix recipe featuring 7 easy ingredients including dried bananas, strawberries, pineapple, cashews, peanuts, pumpkins seeds and of course chocolate! A travel snack you'll want for now on. (Gluten Free, Dairy Free, Vegan)
I'll be the first to admit this: I really don't like real banana splits. Just give me the ice cream. But I'm 100% onboard with this Banana Split Trail Mix.
Trail Mix. The perfect travel companion.
It's hands down one of my favorite snacks to bring with me while traveling. You know why? Because I (almost) always put chocolate in it.
I know, total 4-year-old at heart, right? Well, yeah and proud of it.
There haveeeee been times I'll omit the chocolate in fear it'll melt on me on a trip, but life is better with chocolate. Melted or not, it's still chocolate.
That was my consensus after one batch of this Banana Split Trail mix sans chocolate.
My point: Life and trail mix is definitely better with chocolate.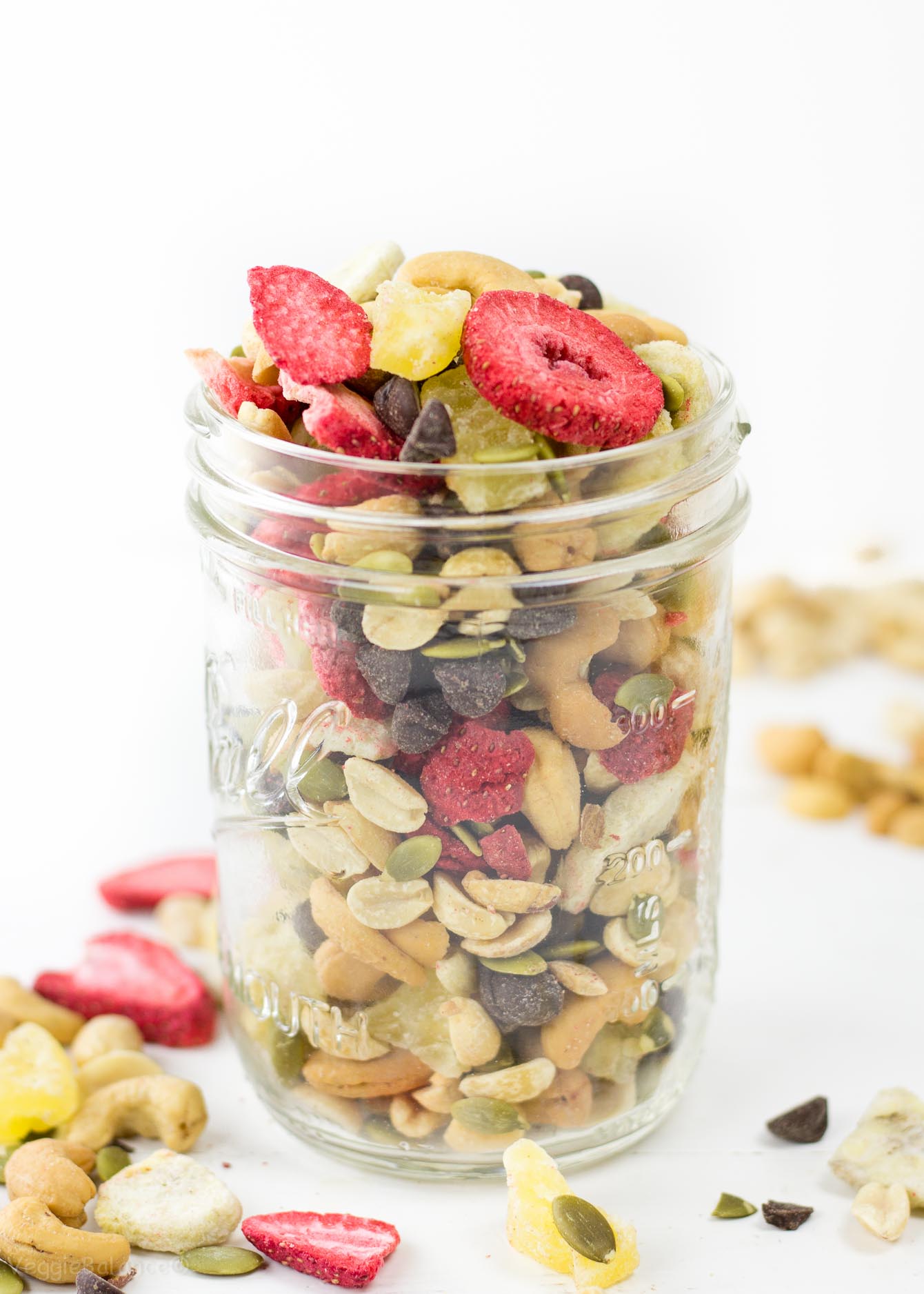 Especially when I'm traveling, I strongly rely on a little extra sugar to keep me going.
Low-Sugar + Tired = Grumpy Lindsay.
I try to avoid that state at all costs – for my sake and for everyone around me.
Cue the moment when I dive into my emergency travel stash: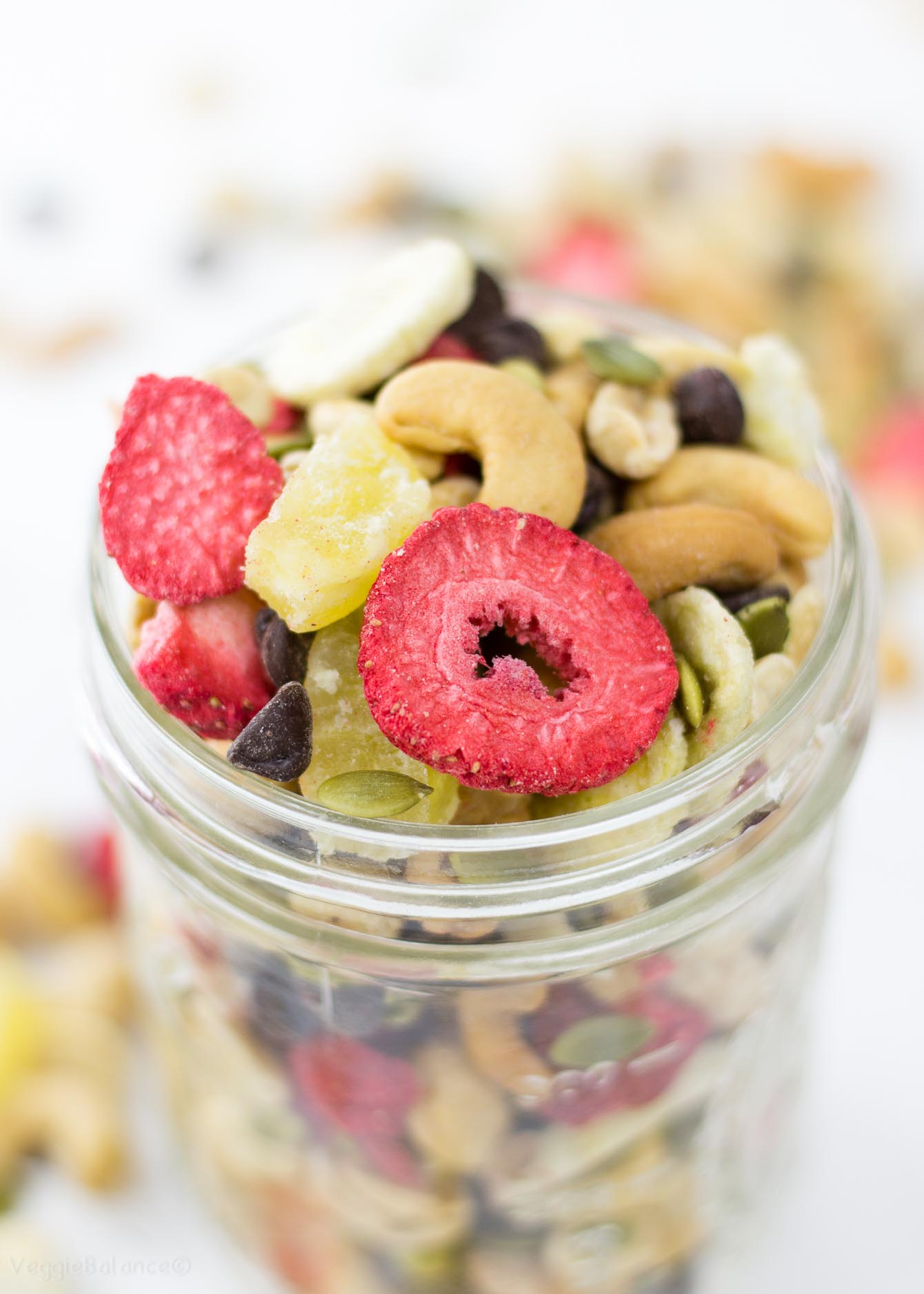 All the ingredients that I need to keep pressing forward to the next destination.
Tuna for protein
Blueberry Protein Bars for sugar
Banana Split Trail Mix – Protein and Sugar
Gluten-Free Drop Biscuits – Carbbbbssssss
Chocolate Sea Salt Bars – Protein, Sugar and Salt
Those are all the ingredients I've found I need to survive: Protein, Sugar, Carbs and Salt.
All little packable solutions.
Let's get out there and explore!