This Gluten Free Crepes Recipe brings a classic french breakfast dish into the era of gluten free. These are more than just fancy delicate and delicious pancakes.
(Gluten-Free, Dairy-Free, Nut-Free, Vegetarian, Low-Sugar)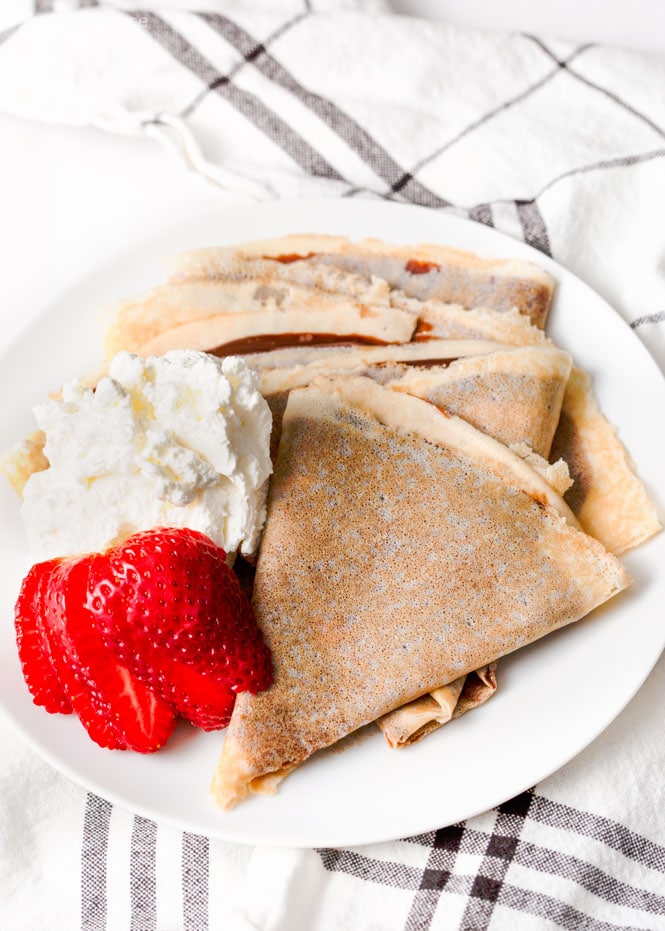 Gluten Free Crepes are amazingly simple and offer a wide range of options to delight your taste buds.
I remember the first time I saw a crepe. I wasn't convinced this was the kind of breakfast food for me.
But I cannot lie, it was love at first delicate bite. Light and full of flavor all on its own, I couldn't wait to try a million flavor combinations.
All you need to make our Gluten Free Crepes
Mix together gluten-free flour and salt.
Add eggs, milk and butter until well combined.
Carefully flip your thin creations until golden perfection.
Breakfast being such an important meal to start the day off, I love the lightness of gluten free crepes. It feels like a very adult breakfast, fancy and flavorful.
But have no fear, even littles will love these culinary delights. You can amp up their need to feel fancy and adult-like with a breakfast you can feel good about.
I'd even venture to say these crepes are an easy addition to your next brunch gathering.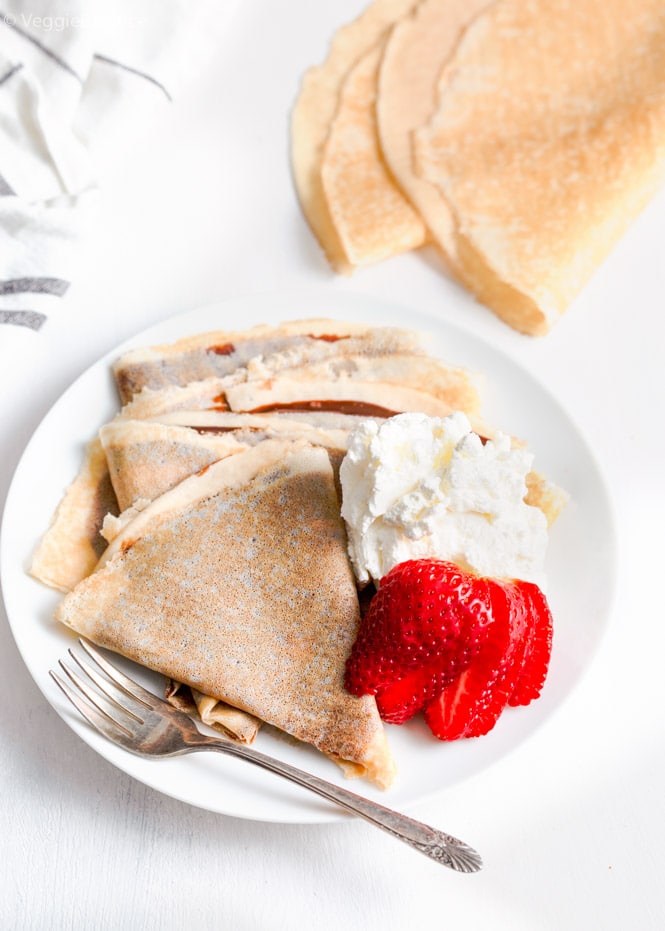 Your guests will never know they are gluten free crepes by taste. They are perfection.
All about breakfast
It's save to say, we have a few more popular options for you to try for breakfast.
Just to name a few. We LOVE breakfast.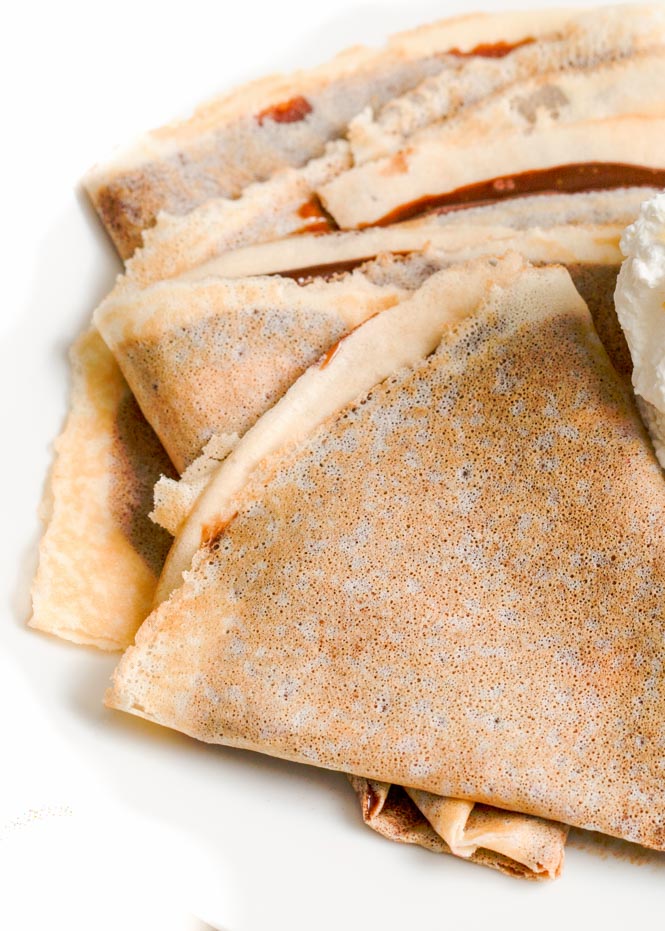 What to top off your gluten free crepes with
One of the best things about crepes? You can jazz them up with toppings of all kinds!
May we suggest:
Nutella (you can't go wrong with Nutella) – slather on top or fold inside. Add sliced bananas for the win!
Strawberries go well with Nutella as well, some whipped topping is a bonus.
Cinnamon sugar and butter make a great combination
You can top off with some Keto Pancake Syrup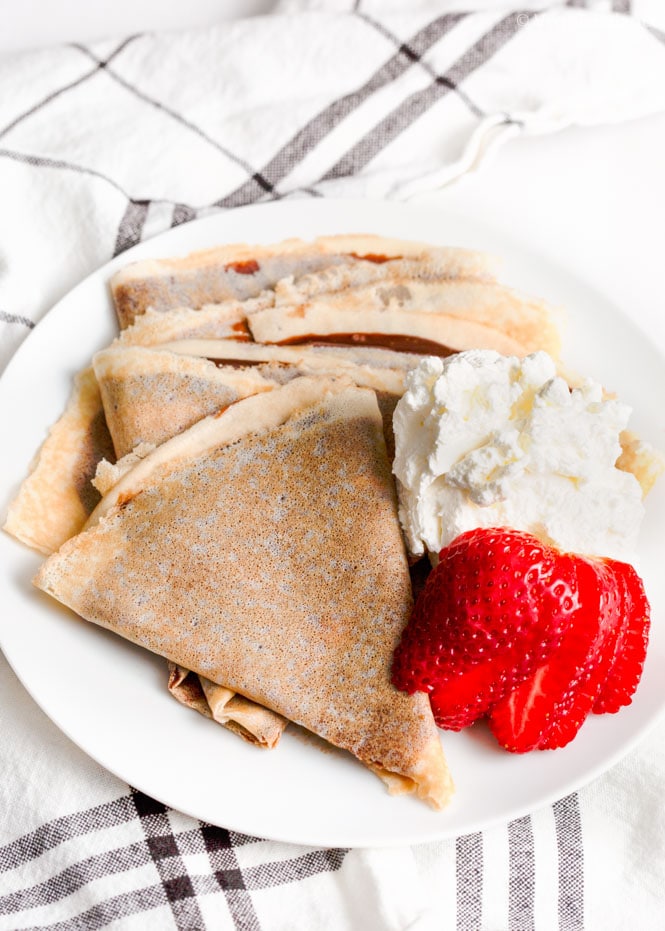 No matter how you top them off, crepes are a great addition to the breakfast dish rotation.
Plus, you really can't beat starting off the day feeling just a little fancy. 😉