Buffalo Chicken Dip is an easily whipped up favorite using our family's preferred edible heat source – Frank's RedHot sauce. Slow cooker simmered and easily made vegetarian by opting out of the chicken. It's all about that heavenly cream cheese and hot sauce melody of flavors.
(Gluten Free, Dairy Free & Vegan Options)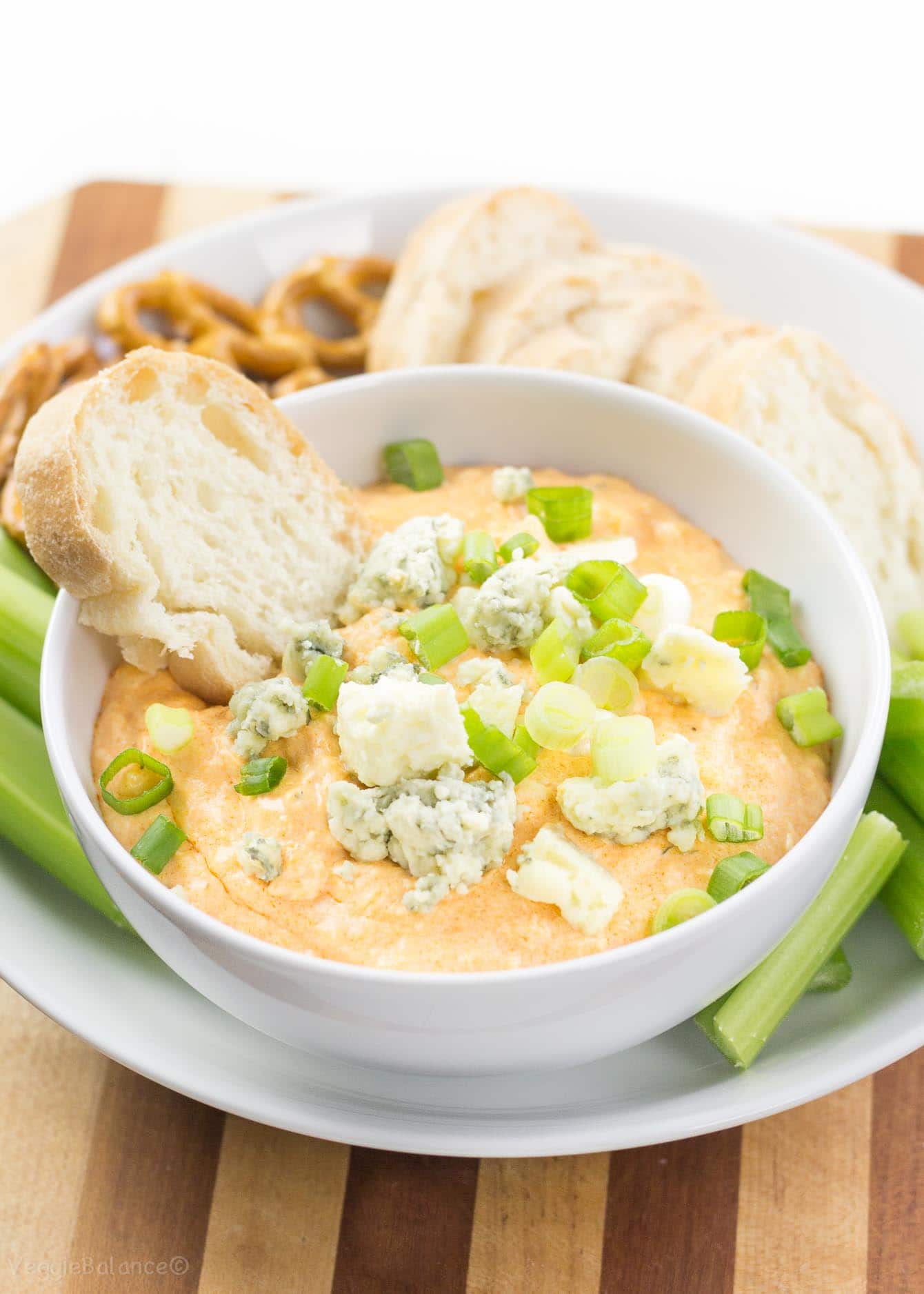 Buffalo Chicken Dip simmered in a slow cooker is our go-to dip to make during get-togethers this time of year. Simply put – I am obsessed with this easy peasy dip with the right dose of heat to get me through a chilly day.
As many of you know, I go through 'chicken' moods. Some days I can eat it, other times it turns my stomach.
When I realized one day I can make buffalo chicken dip WITHOUT the chicken … it was a much-needed revelation in my chicken or not to chicken world.
So whether you are a chicken fan or not, I'm here to tell you this buffalo chicken dip or buffalo dip sans chicken is totally the bomb diggity bomb.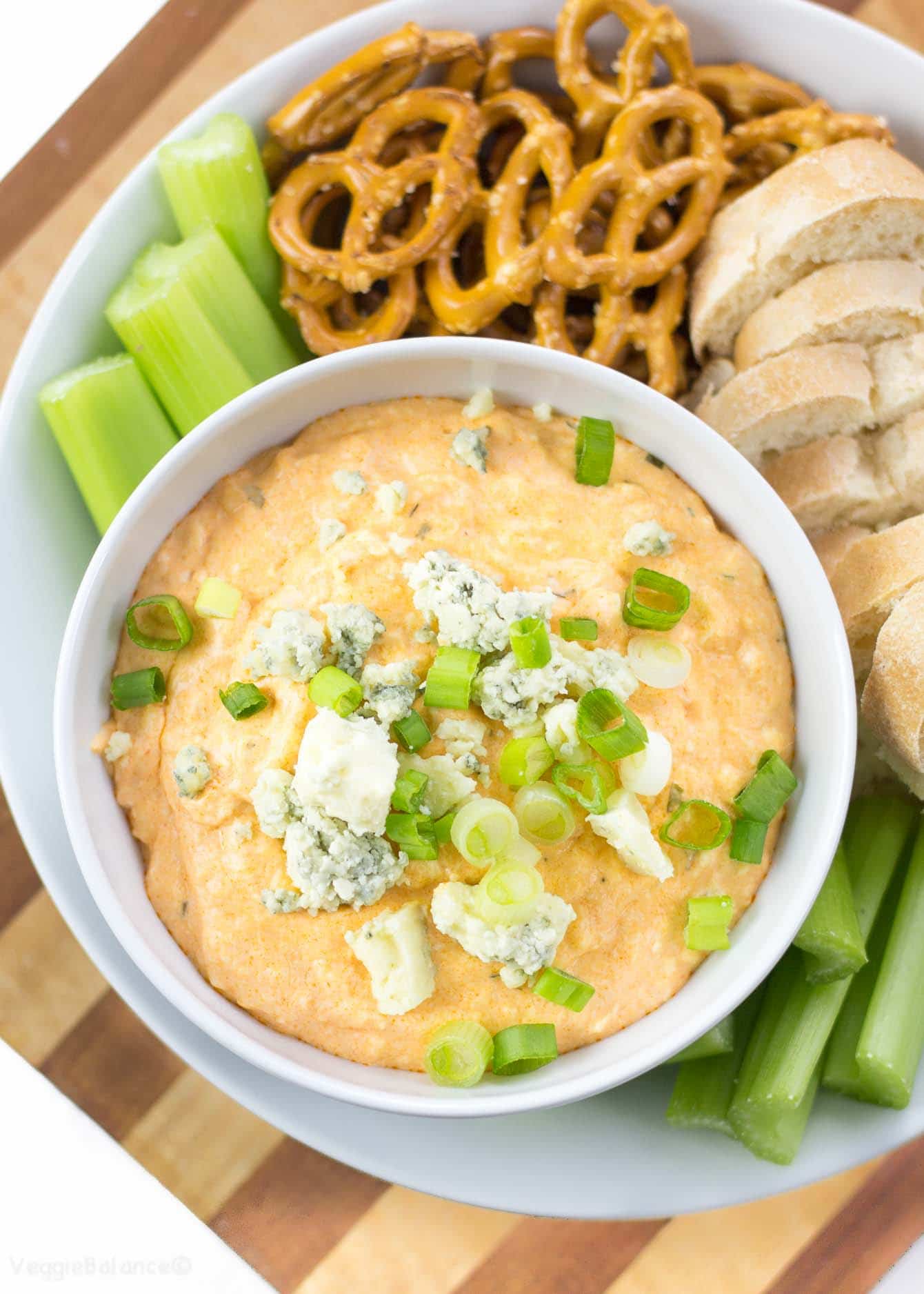 More Reasons to Fall in Love with Slow Cooker Buffalo Chicken Dip
5 simple ingredients
Easily made into a dairy-free appetizer with a few swaps!
Chicken or No Chicken to accommodate your guests' tastes
Slow cooker made means no fuss, no muss!
Not-so-secret secret alert: The first time I made this I ate the entire thing myself within 24 hours, it was amazing. We had friends come over a couple days later and I made it again without hesitation and gobbled it up again with glee.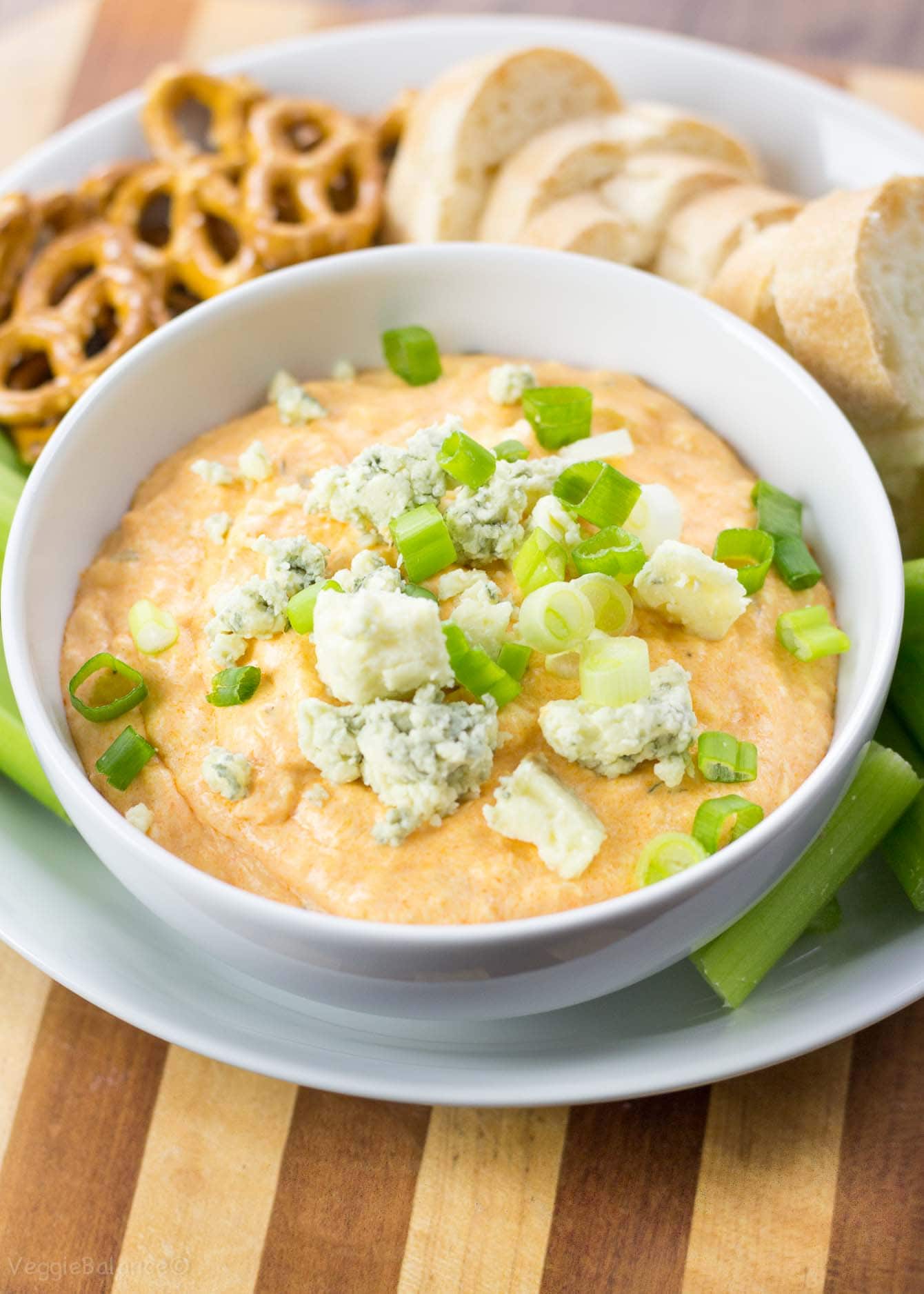 Dip Baby Dip – What to Dip into that Delectable Buffalo Chicken Dip
Hunks of Gluten-Free French Bread
Gluten-Free Pretzels
Tortilla Chips
And when you want to get those veggies in – Celery!
So get your dipping action on with this creamy, cheesy and perfectly spicy buffalo chicken dip all made in the slow cooker!
It's the kind of dip dreams are made of, with the savory spice piled onto a crispy tortilla chip. This dream dip is a reality. Join me.