Cheesecake Topped Brownies recipe takes our two favorite desserts and make them into one delicious treat! It is a perfect dessert to make when you need to bring something easy but impressive to a potluck.
(Gluten-Free, Dairy-Free friendly)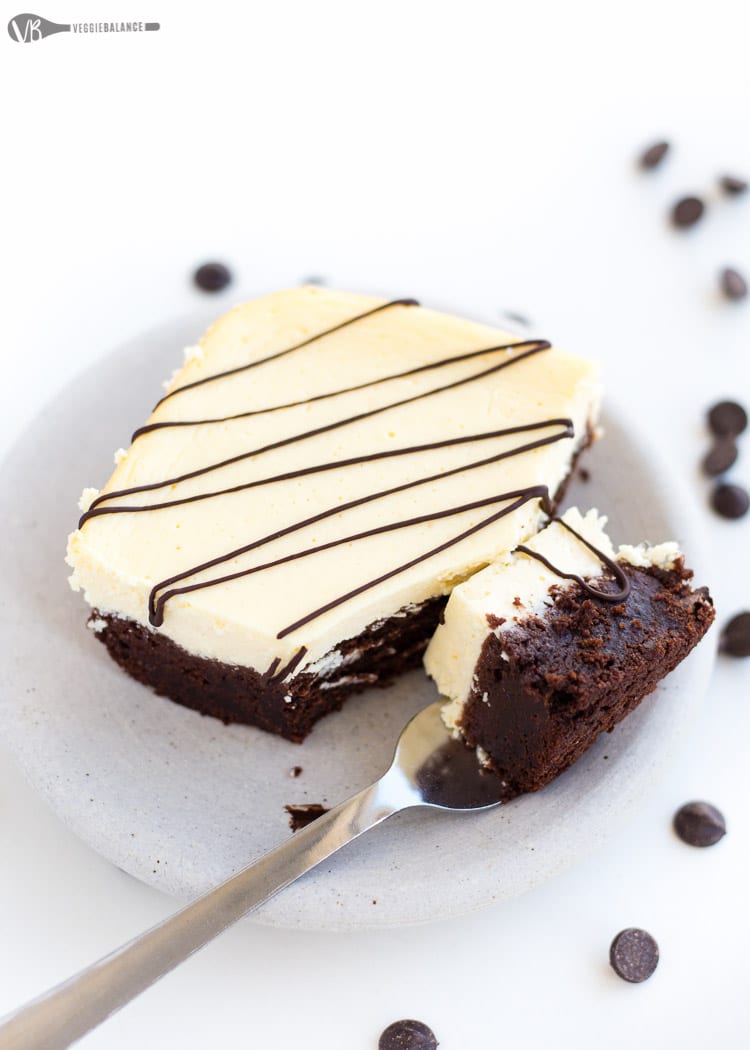 One day after cutting myself a huge slice of cheesecake I had this thought.
Why does the crust have to be so thin? We need a thick chocolate crust… like say a brownie?
I went and looked to see if anyone else has made this and turns out I'm not the creative food genius I thought I was but I'm OK with that as long as there is a huge slice of our Cheesecake Topped Brownie sitting in front of me.
Gluten-Free Brownie Base for our Cheesecake Brownies
As always use whatever makes your life easier. If you want to buy a store bought mix go for it.
We used our Best Gluten-Free Brownies recipe personally. It is THE brownie recipe in our household and rightfully lives up to its name.
If you'd like to make this a bit healthier and perhaps more on the low carb side try out our Healthy Brownies recipe.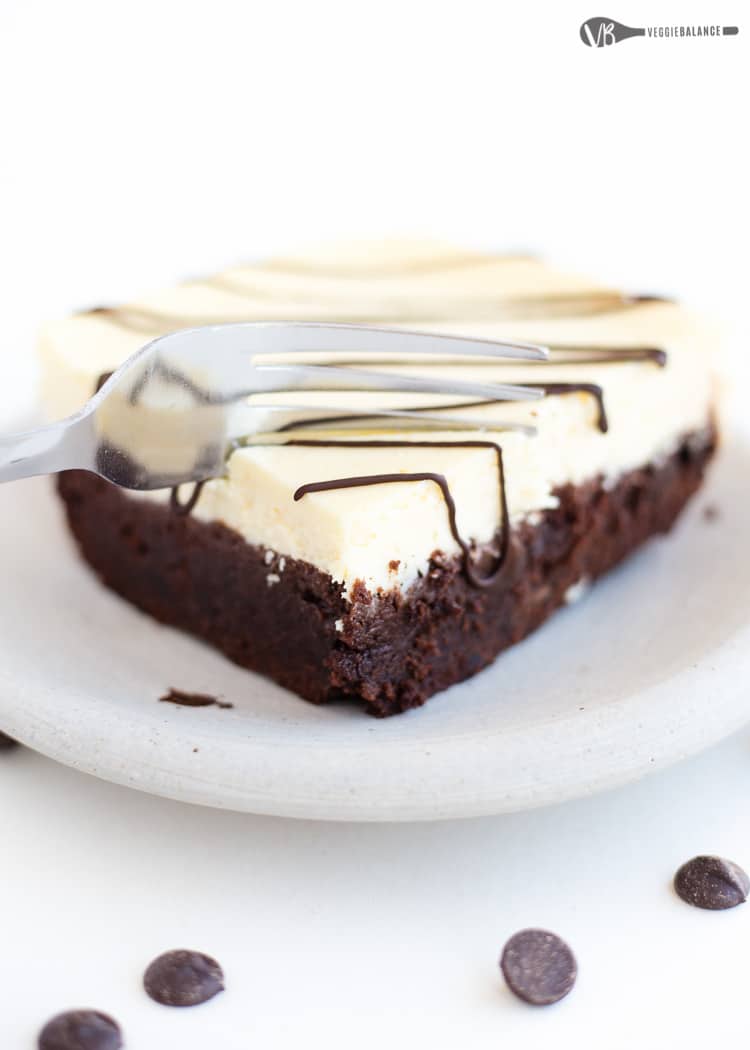 How to Make these Cheesecake Topped Brownies
It is important that you bake the brownie before adding the cheesecake filling. The trick is you don't want to overcook your brownies BUT you do want the center to be cooked just enough.
If you gently press into the center and it bounces back that is perfectttt. Just enough for when you pour your cheesecake filling in it won't collapse on you.
Dairy-Free Option for these Cheesecake Brownies!
If you need to follow a dairy-free diet be sure to check out our local store. There have been some amazing dairy-free cream cheese alternatives coming out that work perfectly at swapping out with this recipe.