Best Gluten-Free Brownies recipe ever frosted with knee-weakening chocolate fudge frosting. Give you and your special someone these drop dead delicious chocolate frosted brownies to have, hold and devour!
(Gluten-Free, Lower-Sugar Option, Dairy-Free friendly)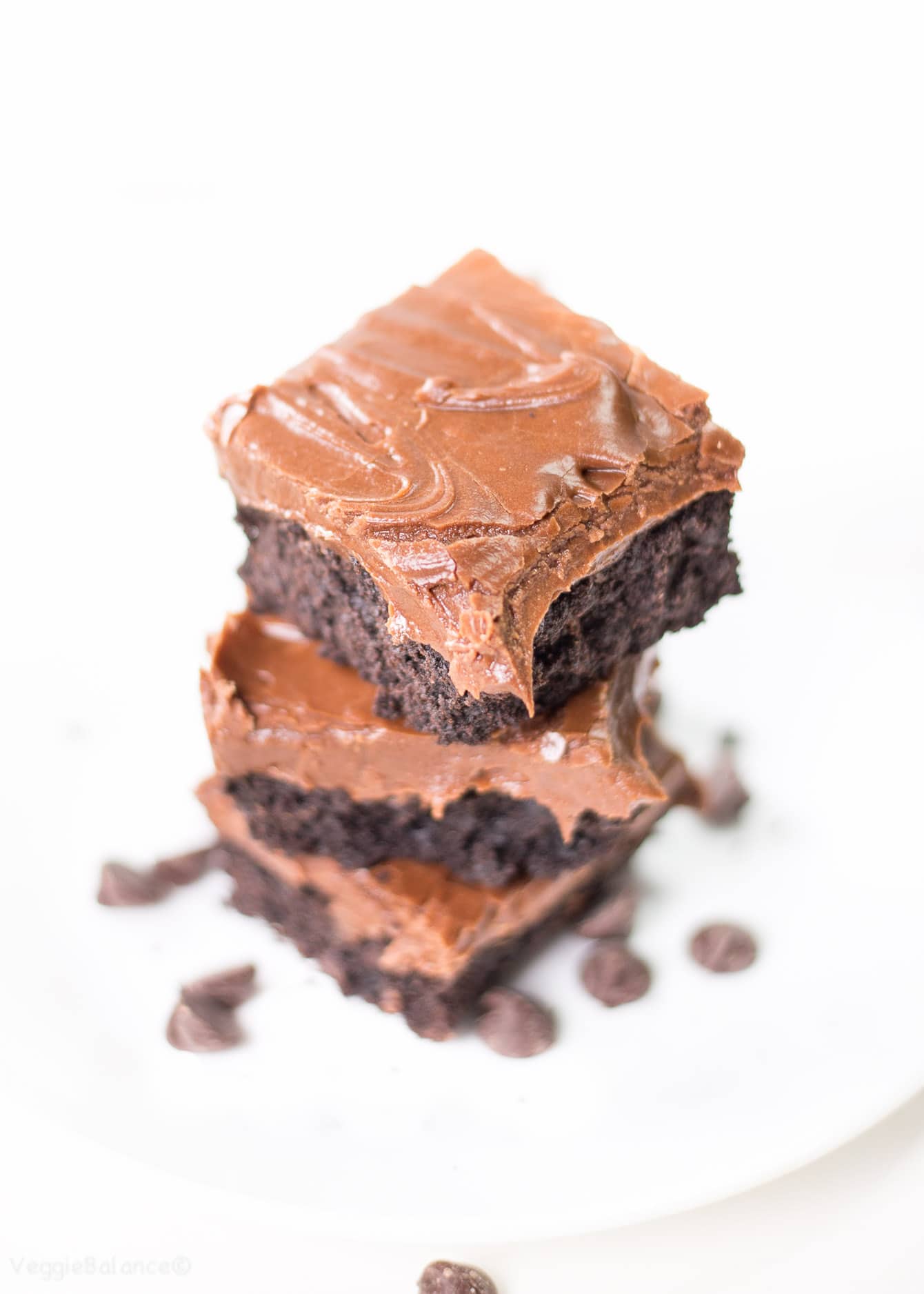 It's no longer January. Can I pretty please share this brownie recipe now!?
Seriously, I've been so antsy to share these with you! I perfected the recipe right before R returned home from his deployment. He loves his brownies and I know you guys do too. 🙂
In the 4 years of VB, I've made brownies with cream cheese swirls, healthy pumpkin brownies, flourless black bean brownies but I have YET to share these: The BEST EVER gluten-free brownies.
Do I need to add to the excitement?
Alright. WITH chocolate fudge frosting!!
These are one of our super duper treats recipes. Bask. Bask in the glory of the best gluten-free brownies ever.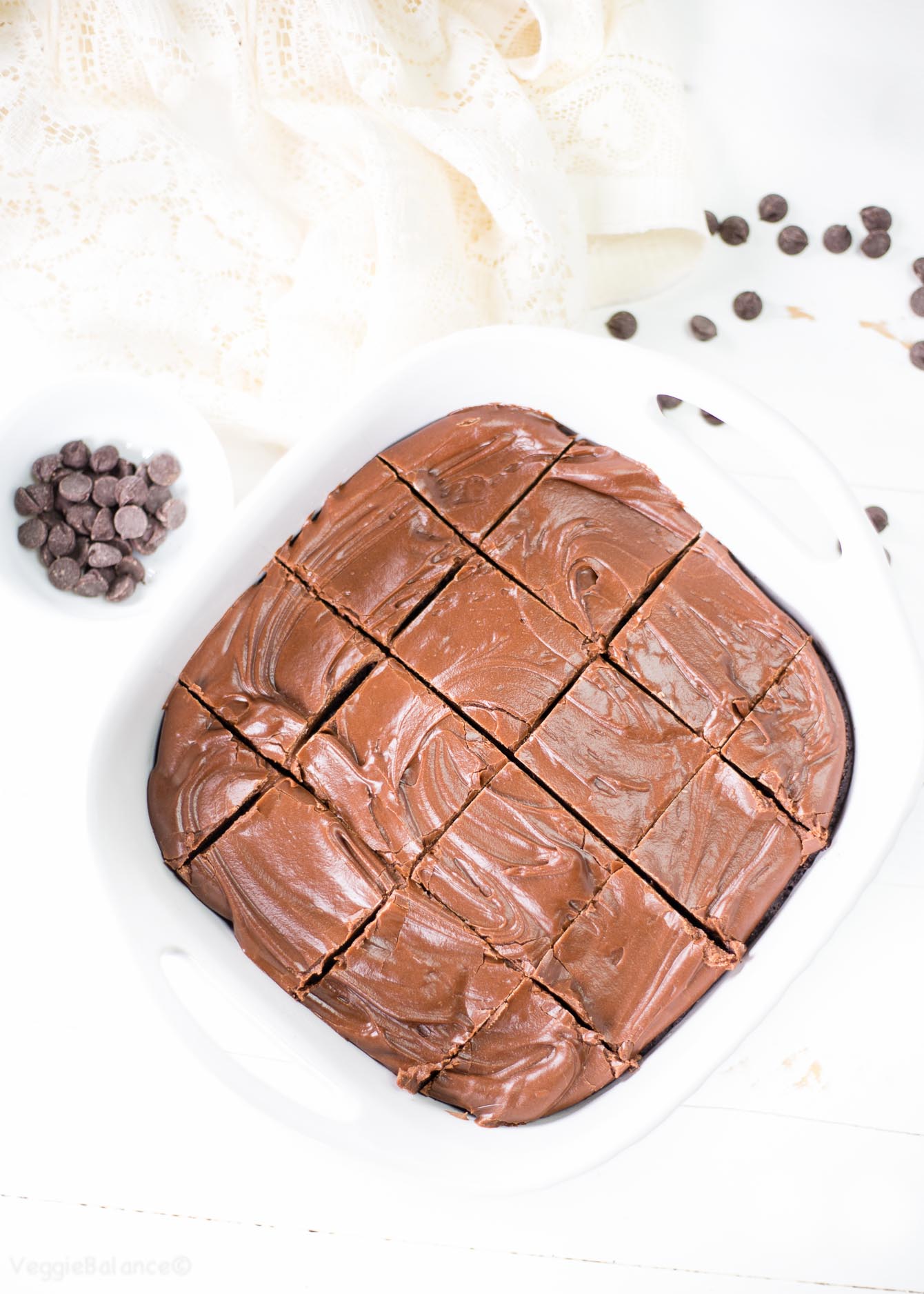 If you are watching your sugar levels, then by all means omit the chocolate fudge frosting. (You can always try and use our healthy frosting with a secret healthy ingredient).
I have to say though, if your sugar levels are under control this treat is calling your name for (at least) one night.
The base of the chocolate brownies has reduced sugar to compensate for the thick fudgy chocolate frosting topped on these gluten-free brownies.
Pair it with a good delicious dinner – we'd like to suggest our Sheet Pan Meatloaf and a glass of red wine. *Wink wink*
Ooo yeah. That is my kind of Valentine's date night right there.
If you want to be super fancy this Valentine's Day (or any occasion really) You've got to try our flourless chocolate cake. Mmmm my other favorite that I haven't had in awhile.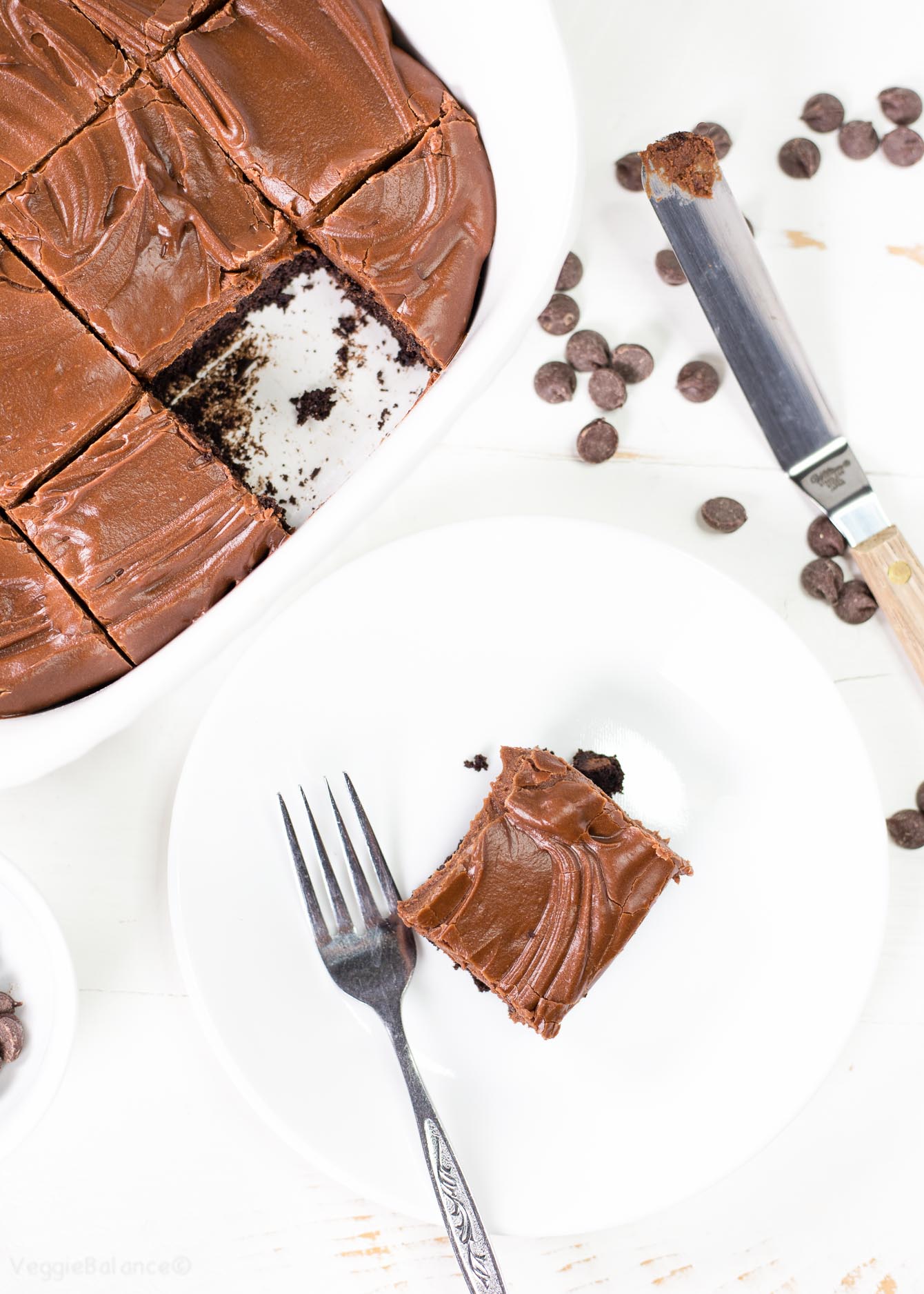 I almost think brownies and cakes are better than cookies.
Brownies you mix and dump into a pan and bake. Bam you are done.
With cookies you have to individually roll and most times I have to do this a couple times because I don't like to bake two cookie sheets at once (more clean-up and more even baking).
Laziness at its finest?
Yep. I'll accept being lazy as long as I can have a pan of these amazing gluten-free brownies.