Chocolate Sea Salt Energy Bars feature a protein-packed assortments of cashews, almonds, dates, cocoa powder and let's not forget Sea Salt! Perfect healthy treat that tastes like a healthy chocolate dream. More salt please.
(Gluten Free, Dairy Free, Vegan)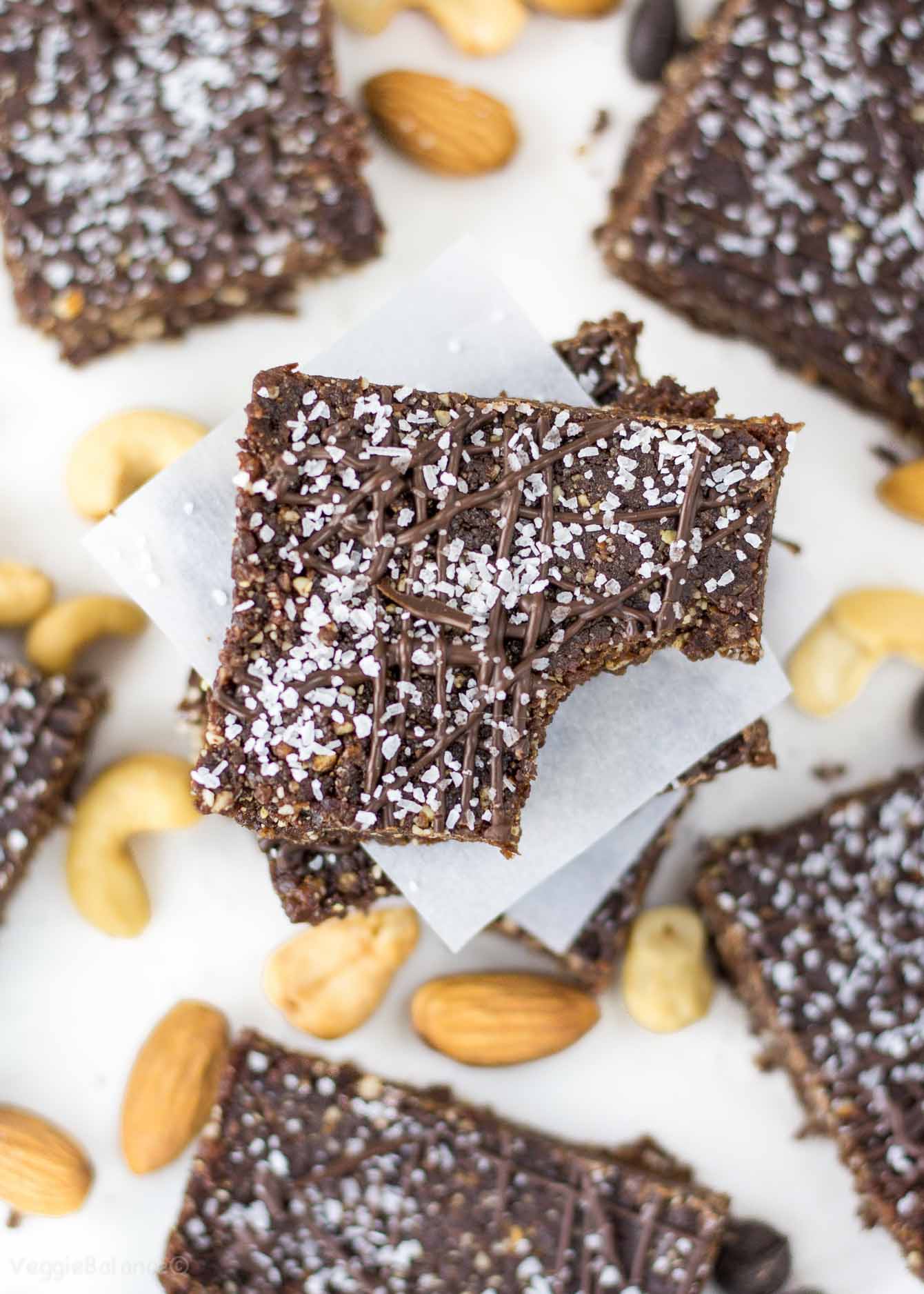 I'm going to be jumping up and down, ranting and raving about these Chocolate Sea Salt Energy Bars for the rest of my life.
Have you tried our Blueberry RX Protein Bars Copycat recipe yet? This Chocolate Sea Salt RX Bars recipe is its sister on steroids.
You know how your parents say they love you both equally the same? Do we really believe that?
Well, in this case, I thought I loved the Blueberry protein bars … truth is, I still do. Just a little bit less now that the Chocolate Sea Salt Energy Bars came into the picture.
Chocolate always wins.
And as much as I don't want to say I love one recipe more than the other… chocolate changes the game.
You can never go wrong with chocolate, add some sea salt to the mix and hello, favorite food child is born.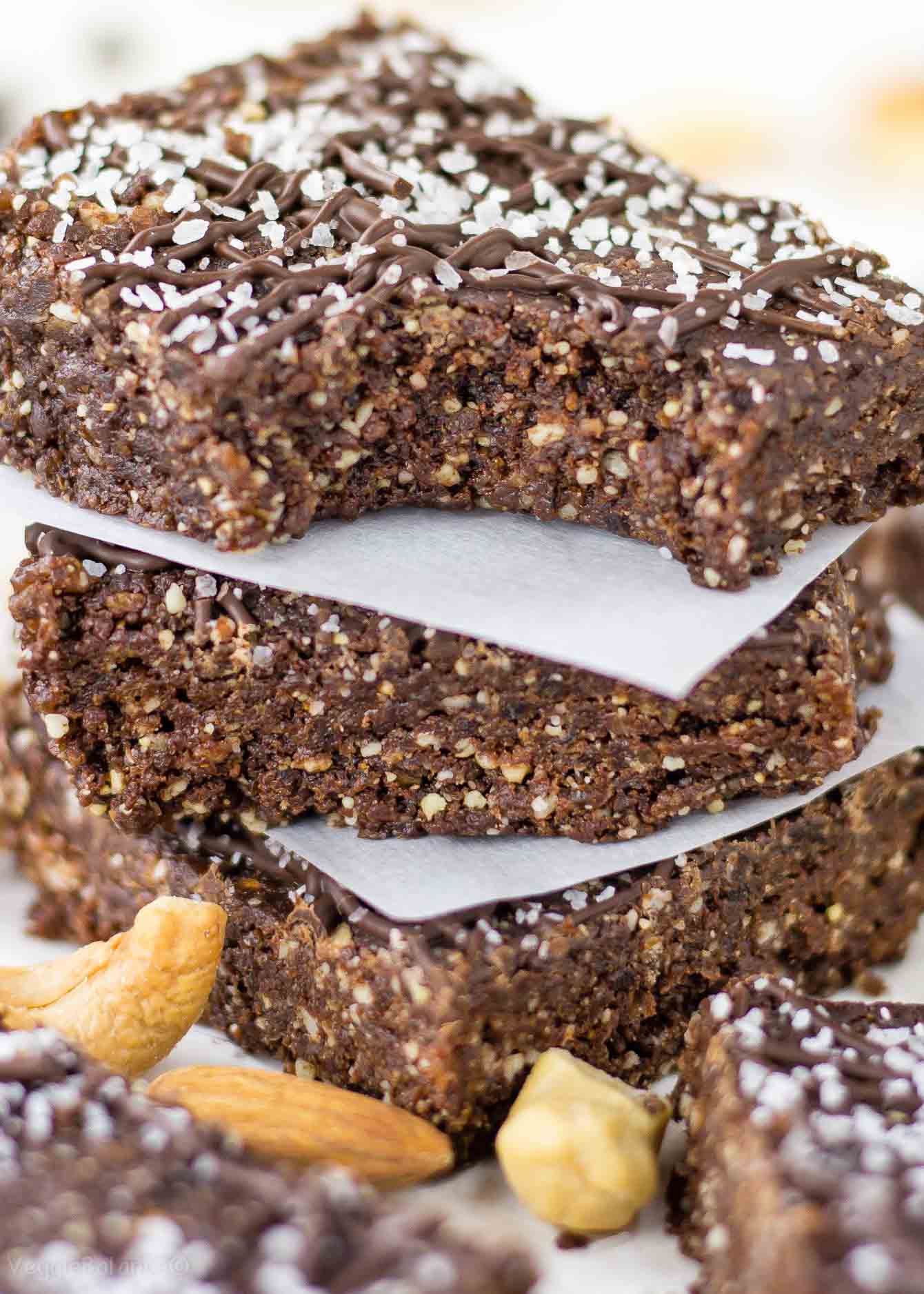 With this Chocolate Sea Salt Energy Bars recipe I omitted the egg white powder. As much as I love a little extra protein in my life, I realized most people probably don't have it on hand and we are all about making food easier for ourselves here at VB.
One less ingredient to the mix and still (if not more) tasty. Again, there is chocolate flavor. What else do we need? #ChocolateisLife.
So whip these together in under 10 minutes flat in your food processor, sprinkle a little (or A LOT) of salt on top and enjoy!
TIP: You want to pulse the nuts together first. The nuts should be slightly warm to the touch and finely ground together BUT be careful not to turn it into nut butter. It's a happy medium.