Buffalo Chicken Salad Stuffed Avocado recipe will get you out of a boring food slump with a quickness. Bring on the Buffalo, I say! (Gluten-Free, Nut-Free, Dairy-Free Friendly)
I'm going to throw this out on the table for right now and never apologize ever again. Any meal with buffalo flavors involved makes my day complete.
I have no regrets for my love of buffalo.
Having a rough day and trying to make it to the finish line?  Stuffed Avocado with BUFFALO CHICKEN SALAD is there to help us rally.
It's like a coffee, giving you that much-needed pep in your step. Full transparency: At this point though I also need coffee.
I can't be the only one who goes into pure bliss mode when I nom on a buffalo dish. Just like these Buffalo Chicken Wraps.
To be fair, I warned you there were going to be a ton of quick meals on the horizon.
I was not exaggerating. The other night I found myself making chocolate chip cookies … for dinner.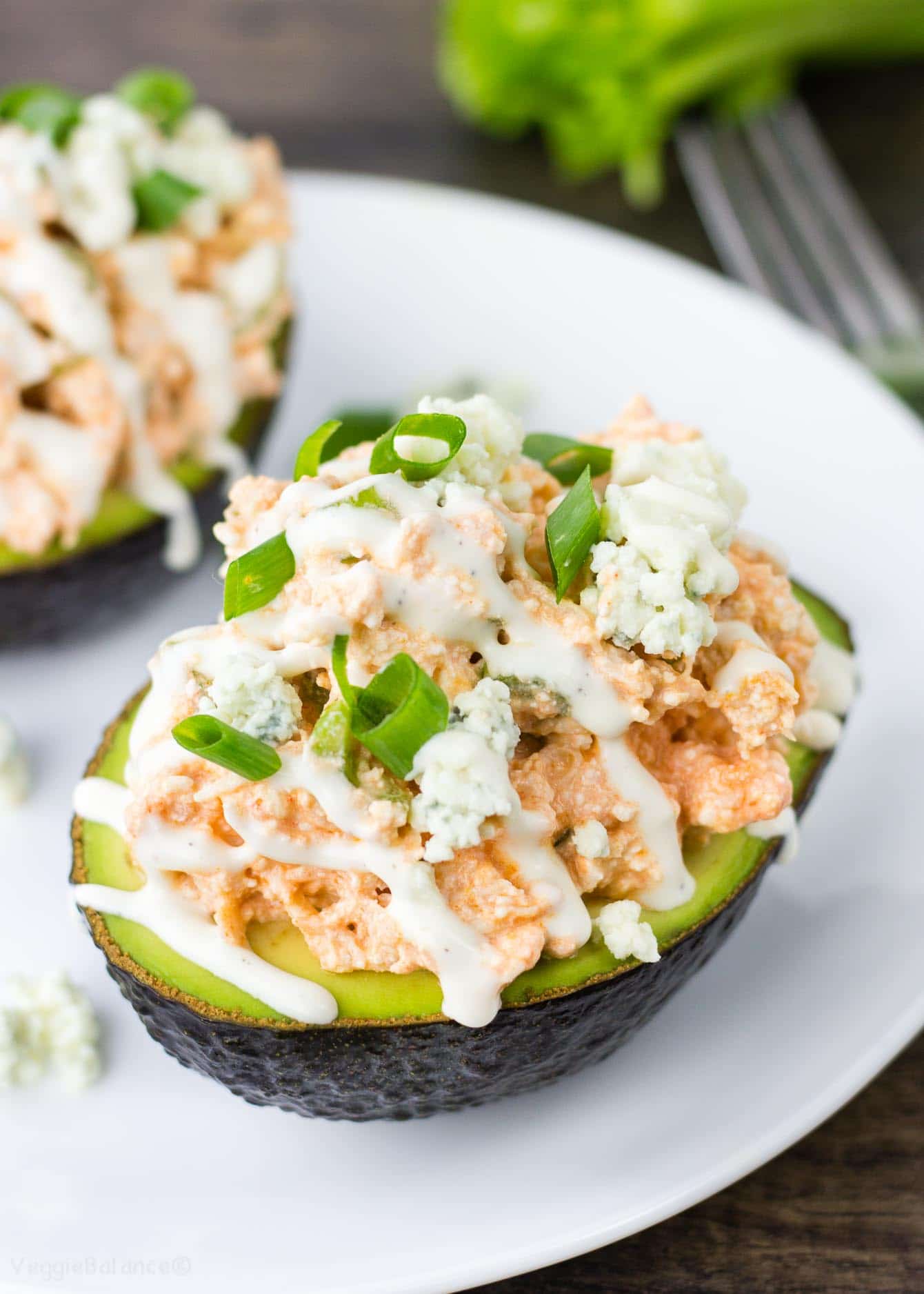 I didn't intend for it to be dinner, it just kind of ended up being dinner. I need more of those Quinoa and Black Bean Tacos ready for those nights.
At that time, I had spent a day picking up and cleaning pieces of my life up preparing for the move and at the same time trying to do some work. Hence, cookies for dinner.
As I write this I have hunkered myself down in this adorable coffee shop in downtown Lansing.
There isn't much that I can say good about Lansing … however, the Cinnamon and Honey Latte and the atmosphere is a welcome change when compared to my ground-zero house.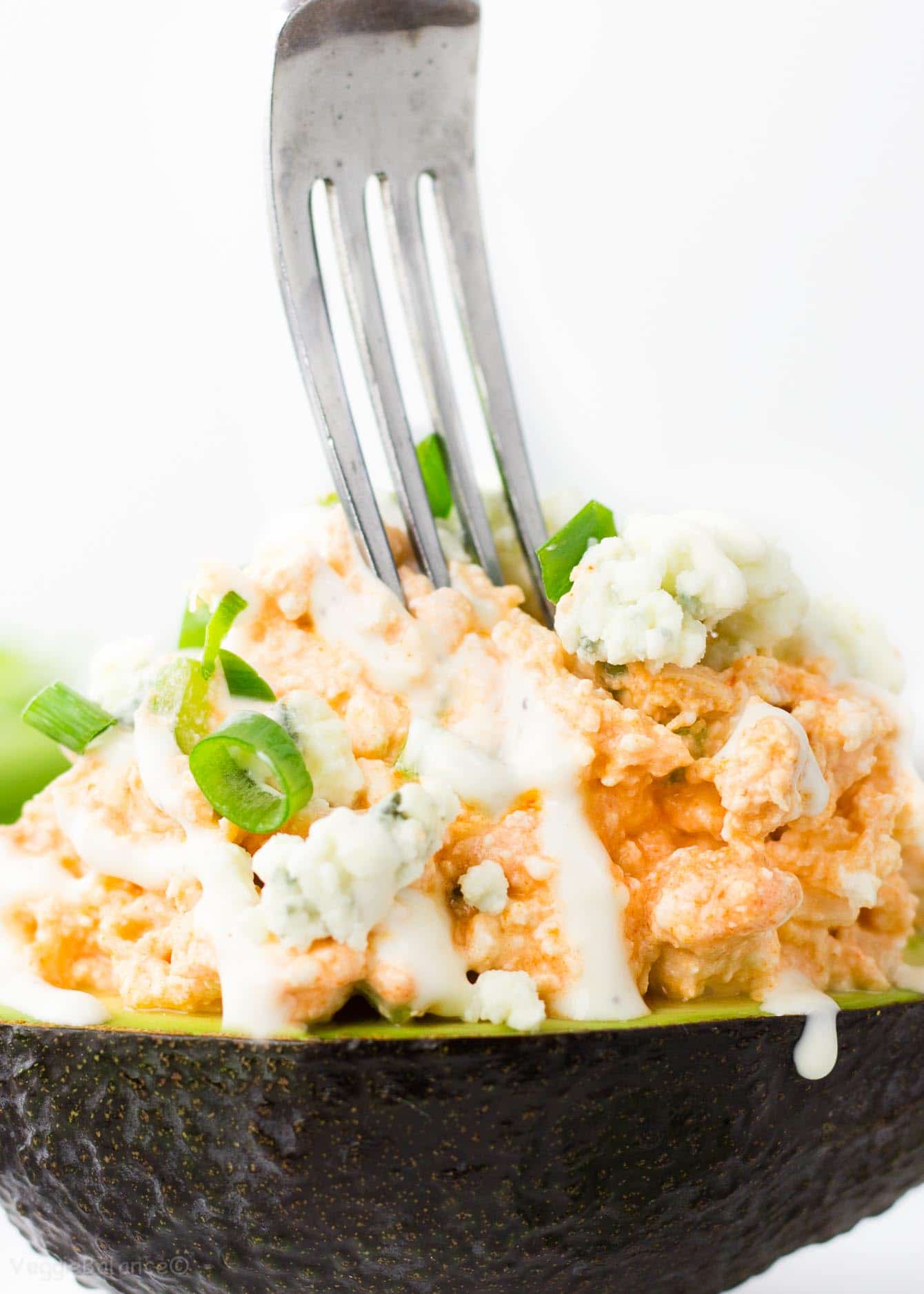 Items of my life are scattered all over, totes are being filled AND an entire room is designated as the garage sale room.
Walls are becoming blank as I take down decor. This is becoming real.
I am so ready for this. Sad, but at the same time so ready.
Stuffed Avocados with Buffalo Chicken Salad is a good way to cope with the change. (Just saying!)
I do look forward to the day I am settled again and can just wake up in the morning, walk into my already set-up studio and begin shooting.
That is going to be a very long while and I still don't know when that actually will be. So for now –  I'm winging it (insert Buffalo sauce joke here…) 😉