Chorizo Tacos recipe with black beans. 4-Ingredients to make these quick, delicious, protein packed tacos for anytime of the day. Under 30 minutes meal.
How many Chorizo Tacos can I eat in one sitting? A lot!
We are all pretty aware of my deep, profound, almost unhealthy (psh totally healthy) obsession with Mexican cuisine. Do not, I repeat, do not stand between me and my tacos.
I warn you, I will get hangry.
HANGRY Definition: Very hungry, therefore very angry, and you cannot say I didn't warn you. I am not nice when I'm hangry.
Back to these delicious tacos.
Breakfast? Lunch? Dinner? I truthfully cannot distinguish where these belong.
*SIGH*
This is why I love Mexican food so much. Every meal contains heavenly ingredients that can easily be made at any time of the day. These Chorizo Tacos are just that.
Another heavenly aspect of Mexican cuisine? It is dirt cheap and requires such basic ingredients.
Chorizo – CHECK
Black Beans – CHECK
Corn Tortillas – CHECK
Corn – CHECK
Uhhh, just four ingredients to make these? Best day ever.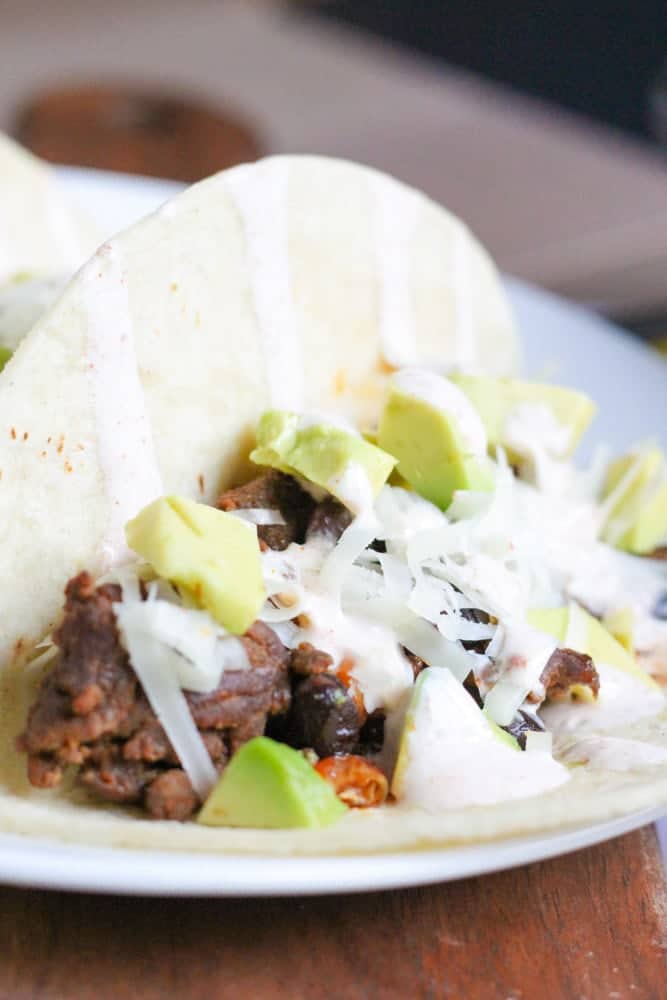 You can add whatever else you have in the house to elevate these tacos some more, like avocados or sharp cheese. Mind you, the salty, spicy chorizo is what really brings home the flavor.
You can even add an egg into the mix to make these super-high-protein-body-builder style.
I'm assuming. You'd have to ask an actual body builder, I guess. I just know that's a lot of protein, my friends.
Speaking of which, perhaps that can help me out after my last couple of very lazy weeks. Must get back into working out. I repeat: I must start working out again. If I type that a few bazillion times, do you think that it will actually sink in?
This weekend has consisted of lots of pie with whipped cream (you have to have the whipped cream) and loads of mashed potatoes with sour cream (again, must have sour cream).
Then I tried to off-balance that with a much needed spinach salad. Have I succeeded at eating healthy by adding that one salad on top of the 3 bowls of mashed potatoes?
I'm going to go on a limb and answer that with a "YES".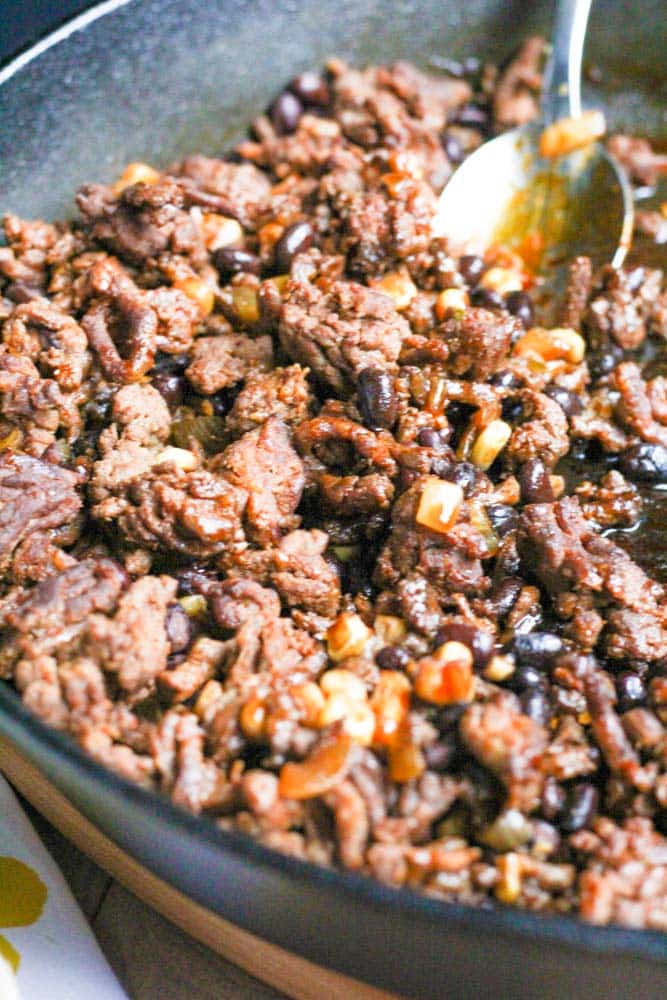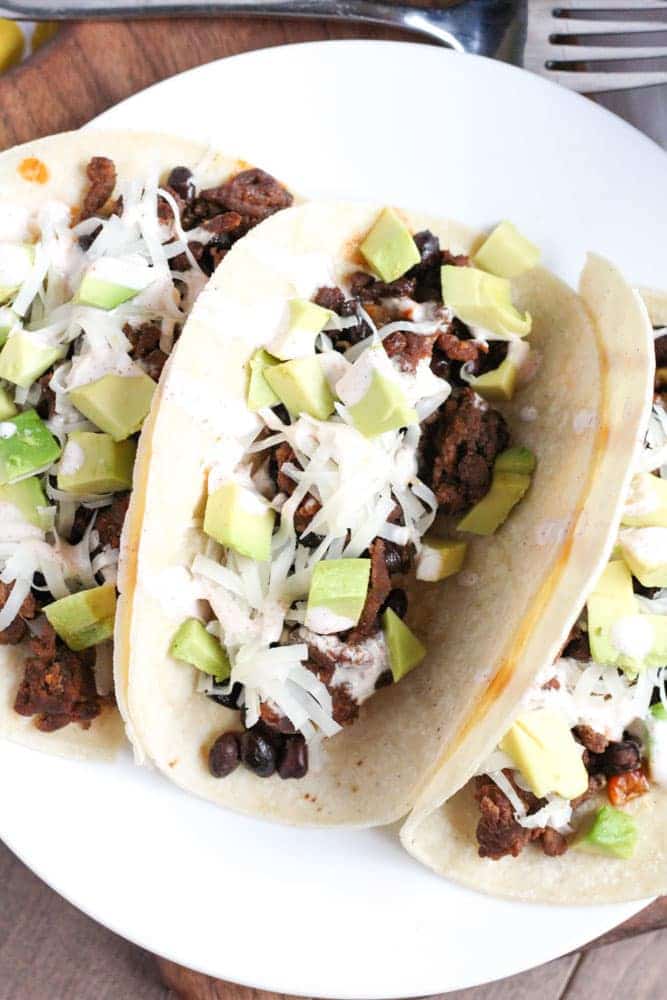 This is why a much needed boost of protein is welcome in my life right now. Plus, it's a taco. I will always welcome tacos into my life.
Salty Spicy Chorizo.
Hearty Black Beans.
Cool Sour Cream Sauce.
Creamy Avocados.
I call that sweet Chorizo Taco heaven. Is it calling your name?