Gluten Free Strawberry Shortcake recipe made lower sugar and still bursting with strawberry flavor. These strawberry shortcakes are a crowd pleaser and top it off as gluten free! Make it for a crowd and win every one's hearts.
(Gluten Free, Dairy Free, Vegan friendly)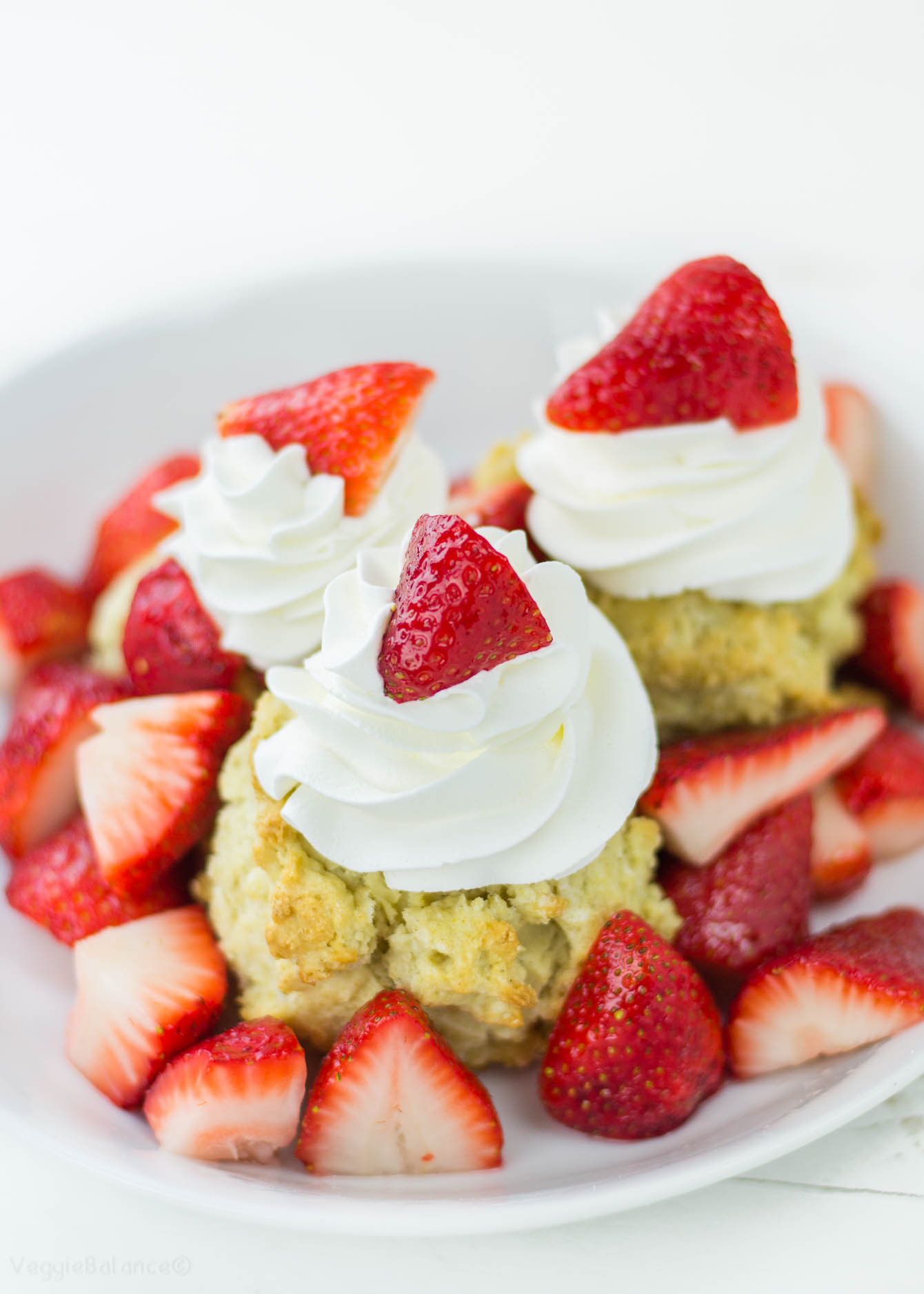 Ahhh a childhood classic and favorite. Strawberry Shortcake you are so divine.
Remember when I told you my mother was the drop biscuit queen growing up? Well, it's only logical that strawberry shortcakes were in the mix as well.
This was a staple growing up. Strawberries and sugar slathered all over warm gluten free drop biscuits. Topped with a hefty dollop of whipped cream. Best dessert ever.
Today I'm bringing you this classic but with a twist. It only has 2 tablespoons of sugar spooned across the strawberries. Hear me out.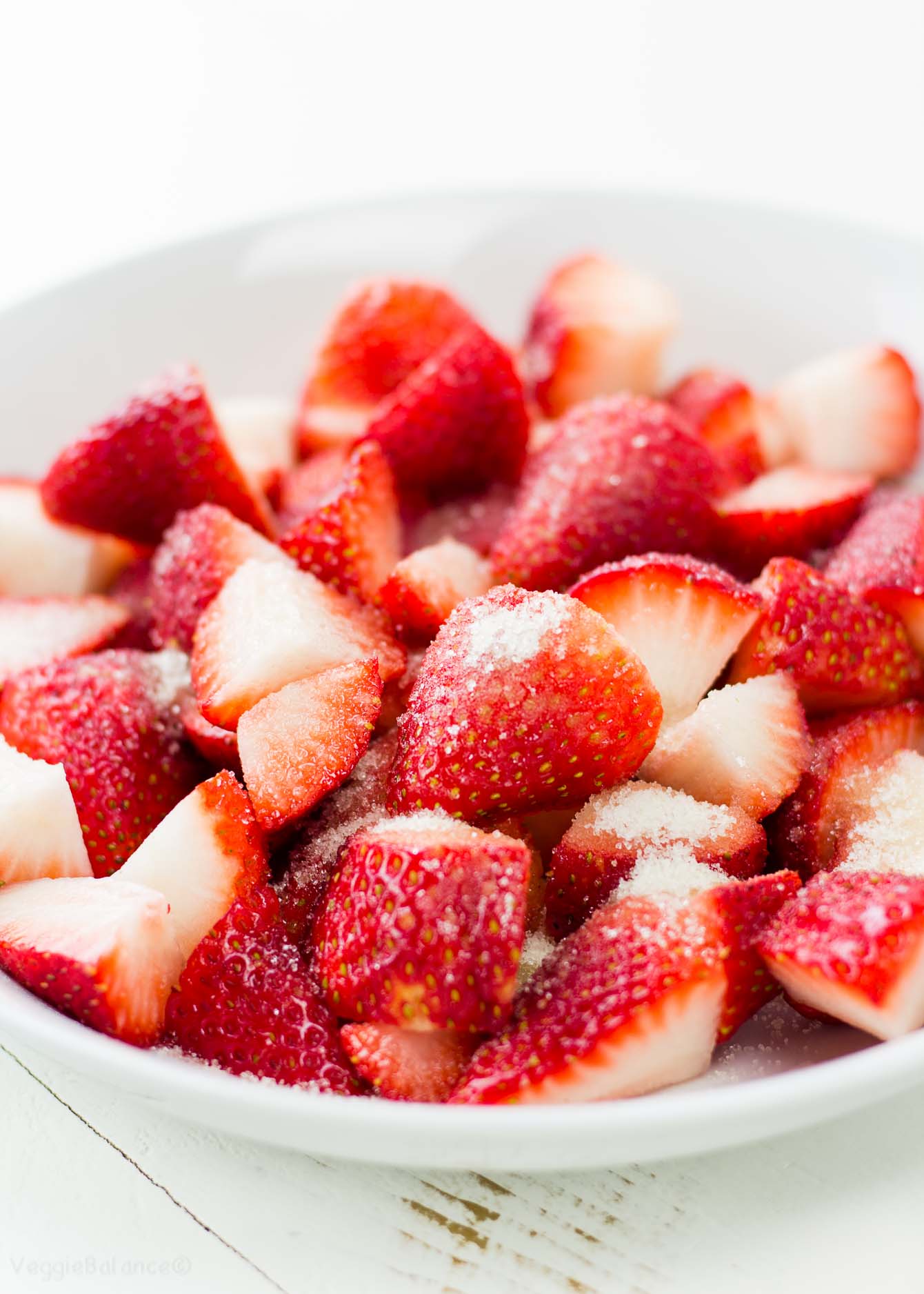 The 1 cup of sugar my mother used? Not necessary. Just the tiniest bit of sugar is needed to help those strawberries break down and release their juices.
Lower sugar strawberry shortcake for the win!
What you'll need for this Gluten Free Strawberry Shortcake
Gluten-Free Drop Biscuits! Now where is the strawberry shortcake without the shortcake? Well in our family at least, the drop biscuit. We even have a video showing you just how easy it is to make these biscuits.
Whipped Cream. Mmmmmm. Back in the day this was Cool Whip, processed and with who-really-knows-what's-in-it Cool Whip.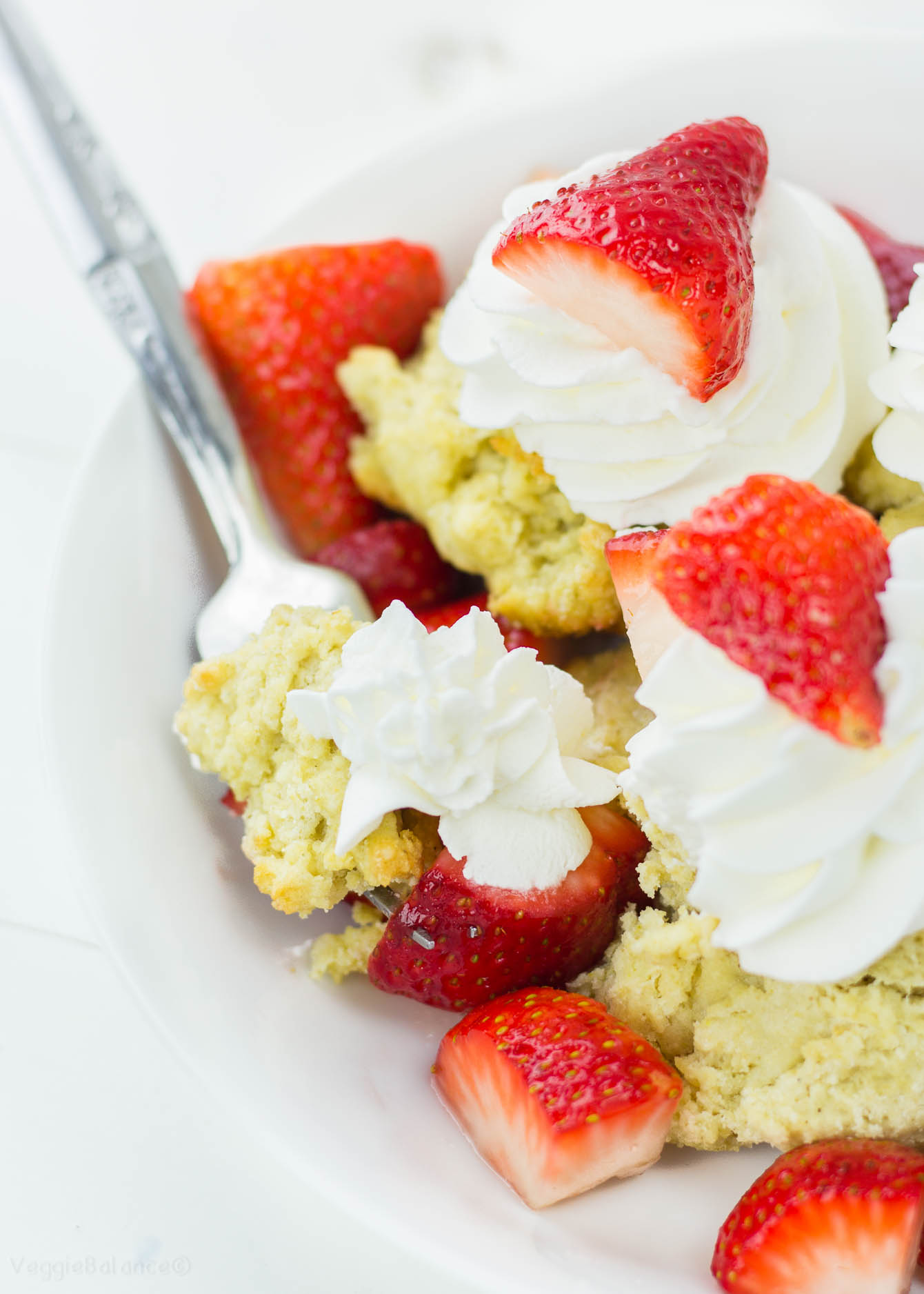 Making whipped cream at home is as easy as buying the Cool Whip frozen and thawing it. My point: Ditch that processed garbage and bring in the REAL whipped cream.
If you are in need of dairy-free/vegan, coconut whipped cream will be a wonderful substitution.
So there you have it. It literally is 1-2-3 for these Gluten Free Strawberry Shortcakes.
Drizzle Sugar on Strawberries
Bake those Gluten-Free Drop Biscuits
Whipped Cream Time!
Pull it all together and dinner – I mean dessert is ready.