Hobo Dinner Recipe with Potatoes, Carrots, and Corn makes this a healthy dinner for those last minute camping nights or even those grilling days. So easy to throw together and perfectly pre-portioned.
(Gluten-Free, Dairy-Free, Vegan)
Now that school has started, does that mean camping is a distant memory? Gosh, I hope not.
Here in Michigan, these last couple of months before the winter tundra hits are some of my favorite of the year! You have crisp and cool mornings with comfortable days and no humidity!
It really is the best time to be outside and soak up those last remaining rays of sunshine. Once November hits, it's all downhill from there and the sun just seems to vanish.
We have two months. Two months to kayak down the river, go fishing in the dewy Michigan morning (with extra layers of clothing, of course), go camping, finish all those outside projects that didn't get completed this summer because it was way too hot, and, most importantly, use every possible minute to grill!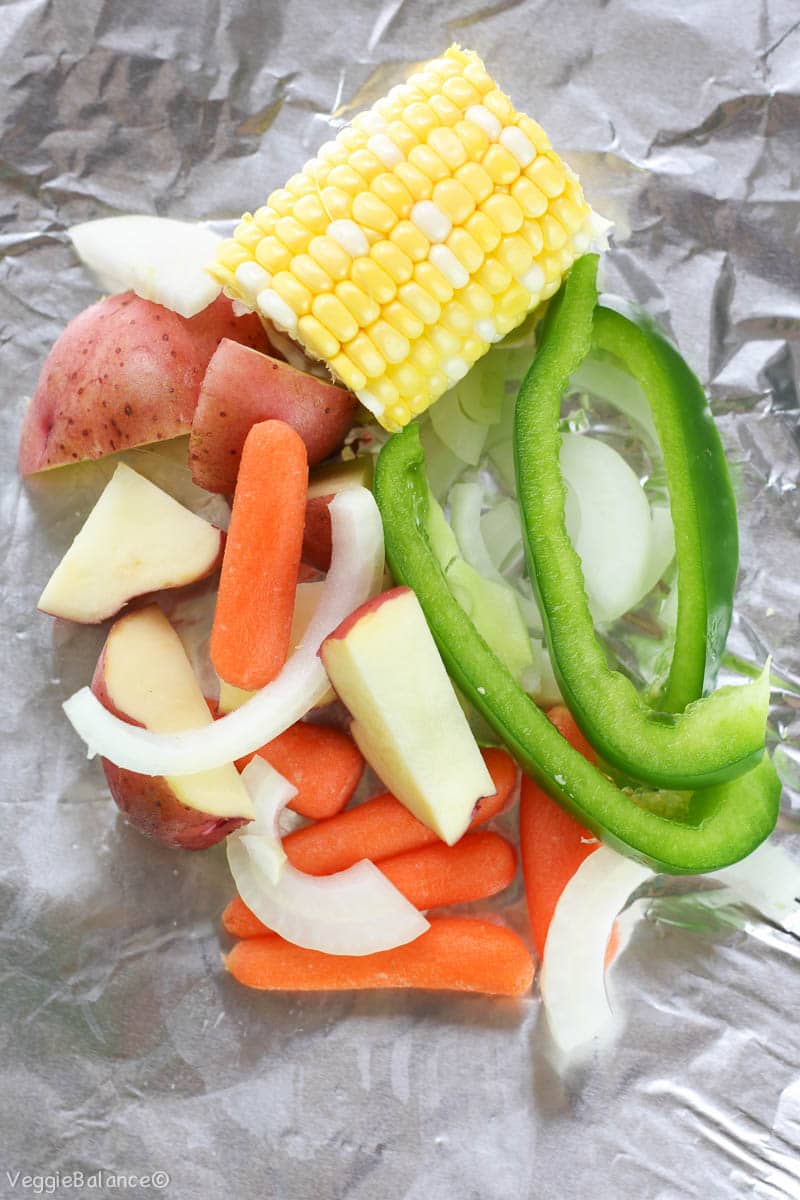 These Hobo Dinner Packets have us covered. Really, it's something we've been making in our family for years.
It began when I was a little girl and we would make these on the campfire. It was always so delicious to me.
In an effort to get R to eat more veggies, I showed him this Hobo Dinner Packet idea–a spin off from my childhood–and all last summer this is how he ate his veggies.
It was so simple for him and versatile because we could use whatever we had in the fridge. The steady and main hobo dinner is potatoes, carrots, bell peppers, and onion.
When we found fresh corn and decided to add it to the mix, let me tell you, spot on!
My Point: These are versatile and so easy to make you can't go wrong with any combination.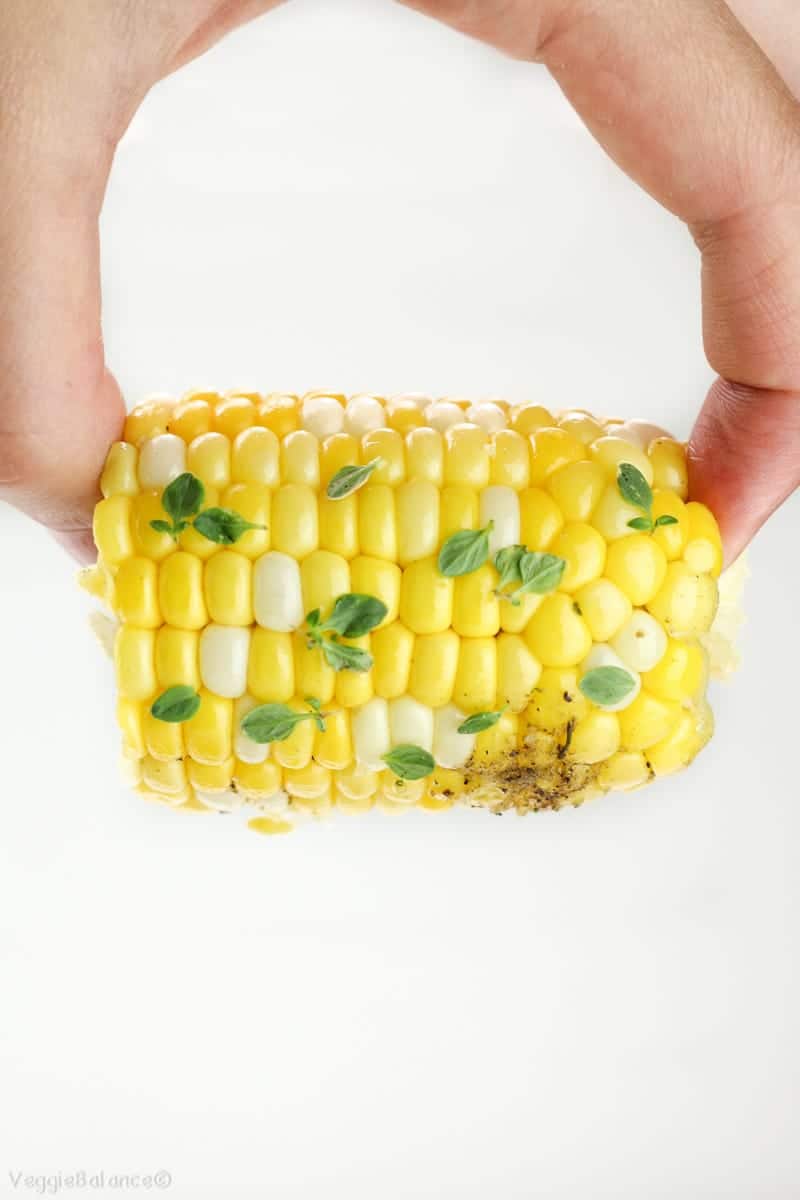 And while I don't want to admit that summer is coming to an end and there will be a time the grill is no longer an option (and a fire pit outside in 15 degree weather would be miserable), there is another option: The oven!
Yes, you can easily pop these babies into the oven at 350F for about 25-30 minutes.
See! These Hobo Dinner Packets are a year-round deal! Which is great because we need all the possible help we can find to get our husbands (or children) to eat their vegetables. Am I right!?