Dairy-Free Alfredo Sauce recipe without cauliflower! Made with 6 natural ingredients for a creamy, rich sauce without the cheese or dairy.
(Dairy-Free, Vegan, Gluten-Free.)
This Dairy-Free Alfredo Sauce has been stored in my brain for almost a year.
I know we've all seen those dairy-free Alfredo sauces using cauliflower as the base. But wait–what about the people who can't eat cauliflower?
Last time I ate cauliflower I broke out in hives all over my body. Someday I need to test it out again, but honestly, it was miserable and I'm just not ready yet. That misery is still too fresh in my mind.
What is another great vegetable that my Irish blood loves and can eat by the truckloads? Potatoes.
Yep, here is a dairy-free (and cauliflower-free) Alfredo sauce to coat those delicious corn noodles. Ready, set, face plant.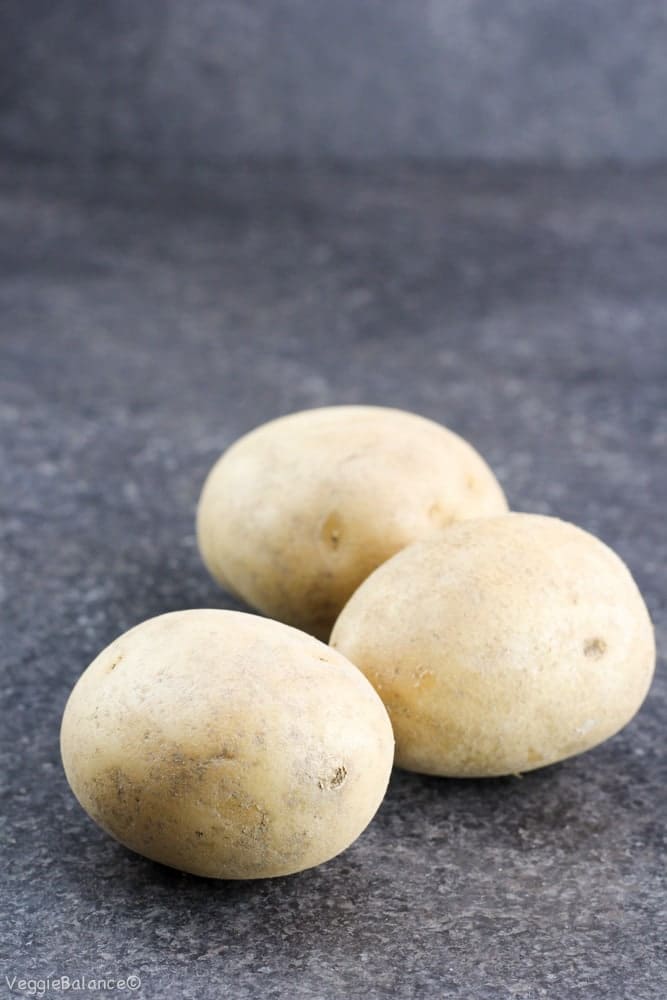 I've been meaning to get around to making this dairy-free Alfredo sauce for the last year, but I was either distracted with making desserts or, honestly, who knows what else.
My brain is a fast working machine. Half the time I have a thought and it's gone in a millisecond. If I don't write it down, it will come back eventually, but maybe not until 6 months down the road.
That is how recipes work. I have the thought of how to create something and if I don't do it RIGHT THEN, it's temporarily gone. Not very often can I bring it back on command unless I write it down.
You would be amazed at the number of spiral notebooks I have around me at all times:
To-Do Daily List Notebook
Recipe and Testing Notes Notebook
Random Ideas and Special Projects Notebook
Special Dates, Weekly To-Do, and Reminder Calendar with more notes.
These four notebooks are usually nearby, so one would think I'd take two seconds to write down a recipe revelation when I have one.
I am ADD my friends, and these lists have helped tremendously in life. Yet, this habit still can't control the incredible rate at which my brain works.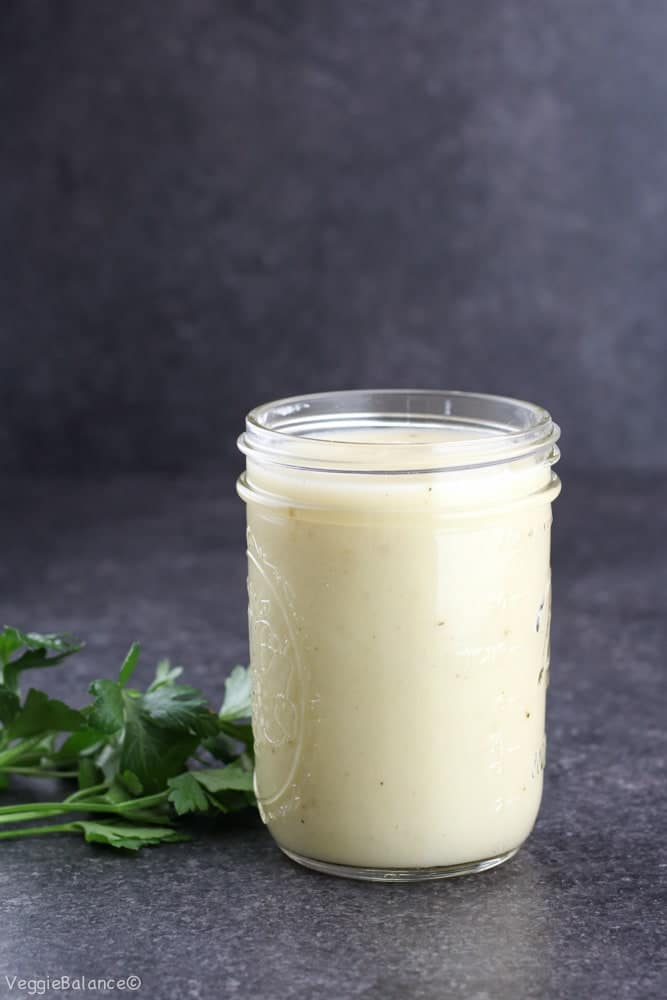 This Dairy-Free Alfredo sauce is so simple compared to my overly complex mind.
All you need are 6-ingredients, and it is highly likely you already have them in your pantry!
In no time you will have this super simple sauce to slather on your favorite corn pasta. Even if you (like me) don't need to be 100% dairy-free, this is a great alternative for those nights you are trying to eat a little healthier.
Or those days you just know your gut is not going to respond well to a pound of cheese.
Don't get me wrong sometimes that pound of gooey Alfredo sauce made with cheese is definitely welcomed. There is a homemade Alfredo sauce my friend taught me years back and I still make it once in a blue moon.
But for those everyday meals and something more manageable for our stomachs and waistlines, this dairy-free Alfredo sauce has got your back.