The Best Applesauce Spice Cake recipe made with applesauce and a few other simple ingredients. Frosted with a heavenly cream cheese topping making this the best applesauce cake recipe ever.
(Gluten-Free and Dairy-Free friendly)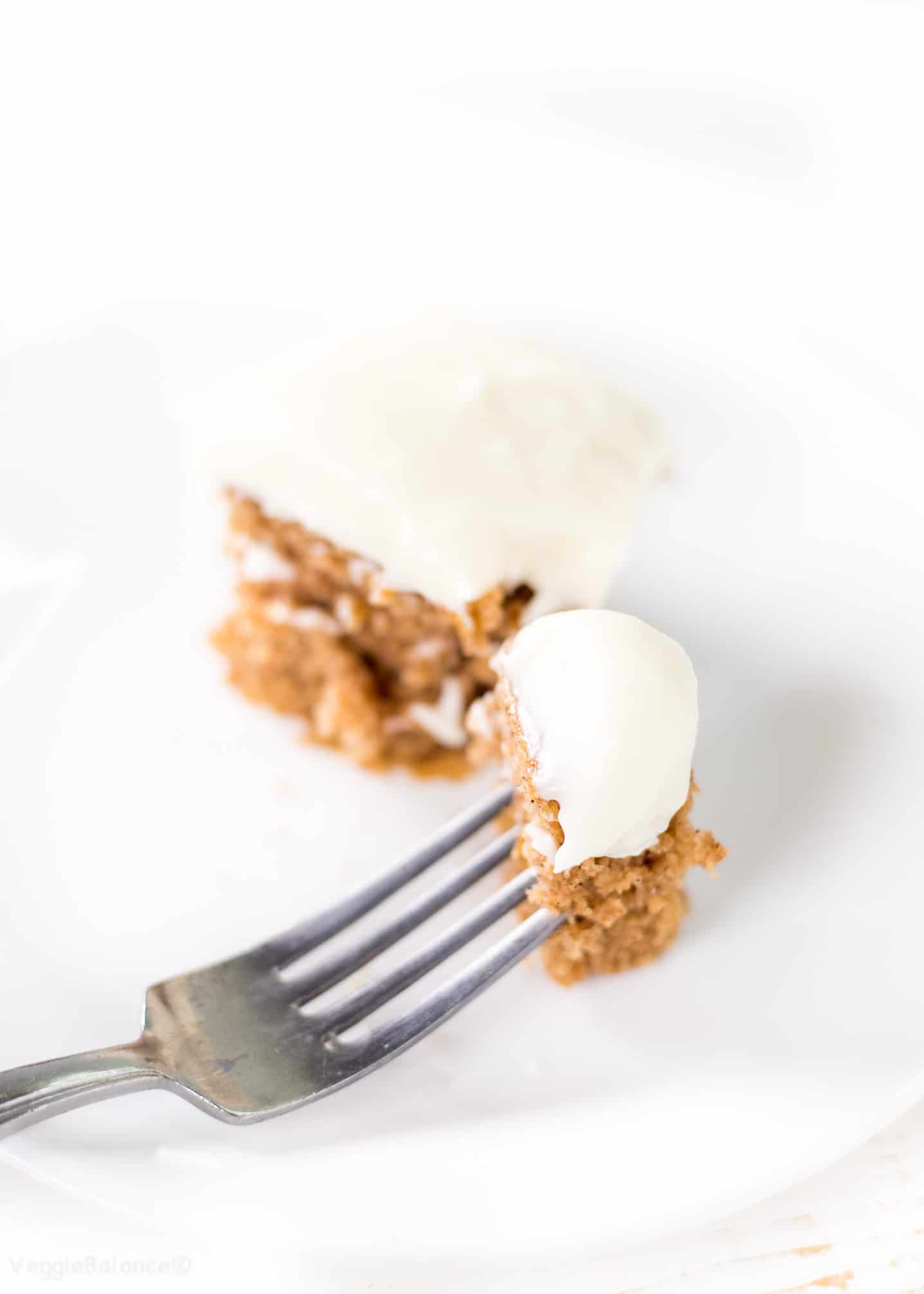 This post is sponsored by Bobs Red Mill. To learn more how this supports VeggieBalance to continually bring you free recipes every week. Find out here.
I'm not sure how or when my obsession with spice cake began. One thing is for sure, I LOVE IT SO MUCH. SO. MUCH!
I can never get enough of the spice cake deliciousness. Spread cream cheese frosting onto a slice of spiced applesauce cake and I will become butter in your fingers (kidding . . . sort of).
I'd do one of my least favorite tasks, like, cleaning the dirty dishes for just a small bite of this moist and perfectly spiced applesauce cake. I hate cleaning dirty dishes.
How to Make the Best Spice Applesauce Cake
Spices – I think the key to making a fabulous spiced cake is the spice combination. Cinnamon, nutmeg, ginger and all-spice are the winners in this cake. If you have these spices on hand I bet you have the rest to make this RIGHT NOW.
Mixing – Don't over mix the batter. It's something easily done when using a stand mixer. Mix just enough to have fully combined ingredients.
Use Great Olive Oil – This is the key to making a moist applesauce cake. Using extra virgin olive oil gives the cake a extra depth of flavor, but at the same time keeping our cake moist and pillowy. Trust me.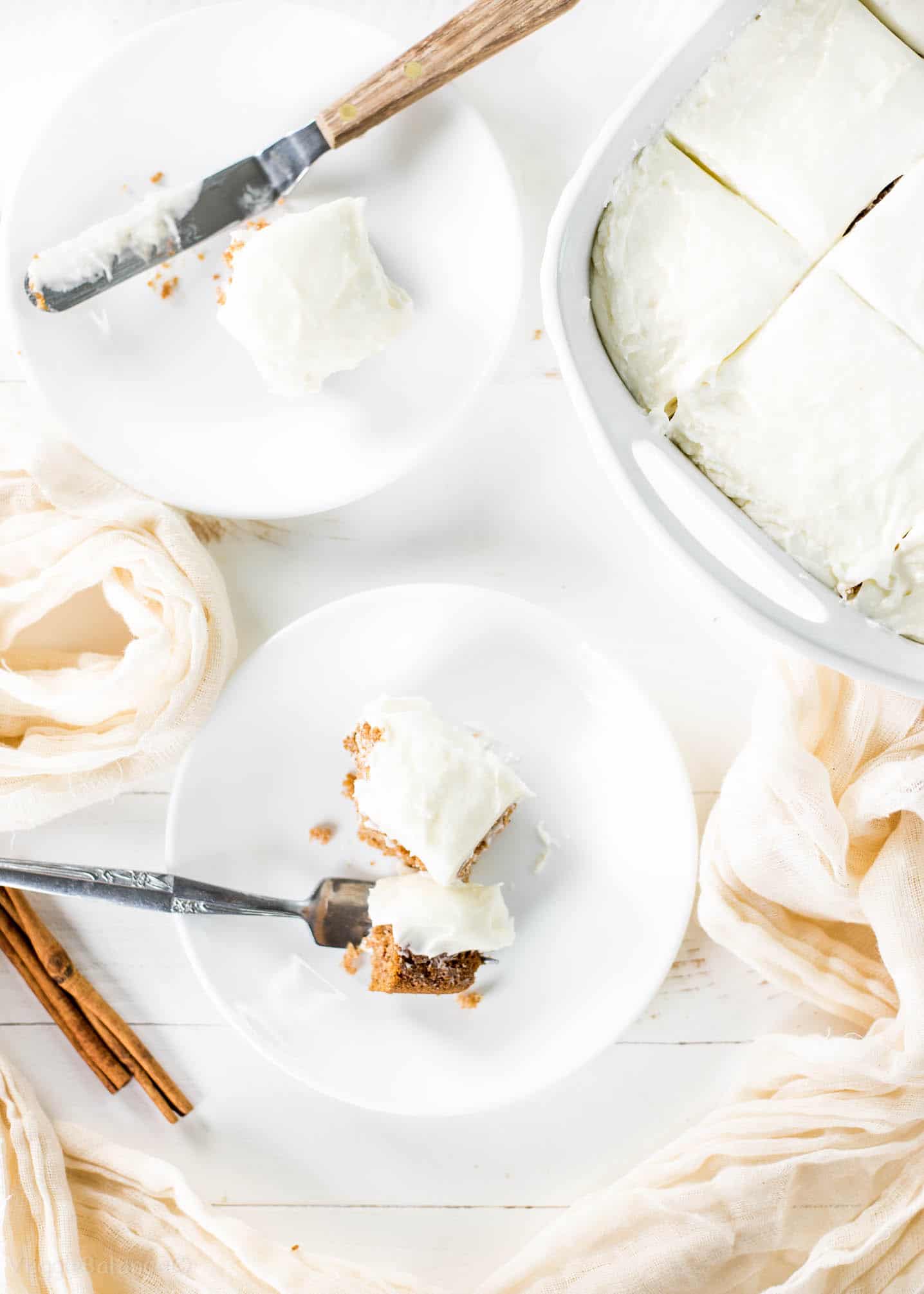 Gluten-Free AND Dairy-Free Applesauce Cake
As if this spice cake can't get any better, it can. 😉 This applesauce cake fits many so many different diets!
Gluten-Free – Using our favorite gluten-free flour blend from Bob's Red Mill 1-1 Baking Flour, this makes a normal applesauce cake into a safe-to-eat cake for all. This 1-1 Baking Flour is amazing for cakes, like our Gluten-Free Lemon Jelly Cake,  chocolate cupcakes and cookies. I have yet to find a recipe it does not work well with.
Dairy-Free – You can easily make this spice applesauce cake dairy-free by swapping the melted butter with more olive oil or if you can tolerate it, coconut oil. The cream cheese frosting is a bit trickier but I recommend if you can't find a dairy-free cream cheese alternative around you to try out making our vanilla buttercream frosting to smother this with. There are quite a few of dairy-free cream cheese alternatives out there these days, so be sure to take a look around if you need to follow a dairy-free diet.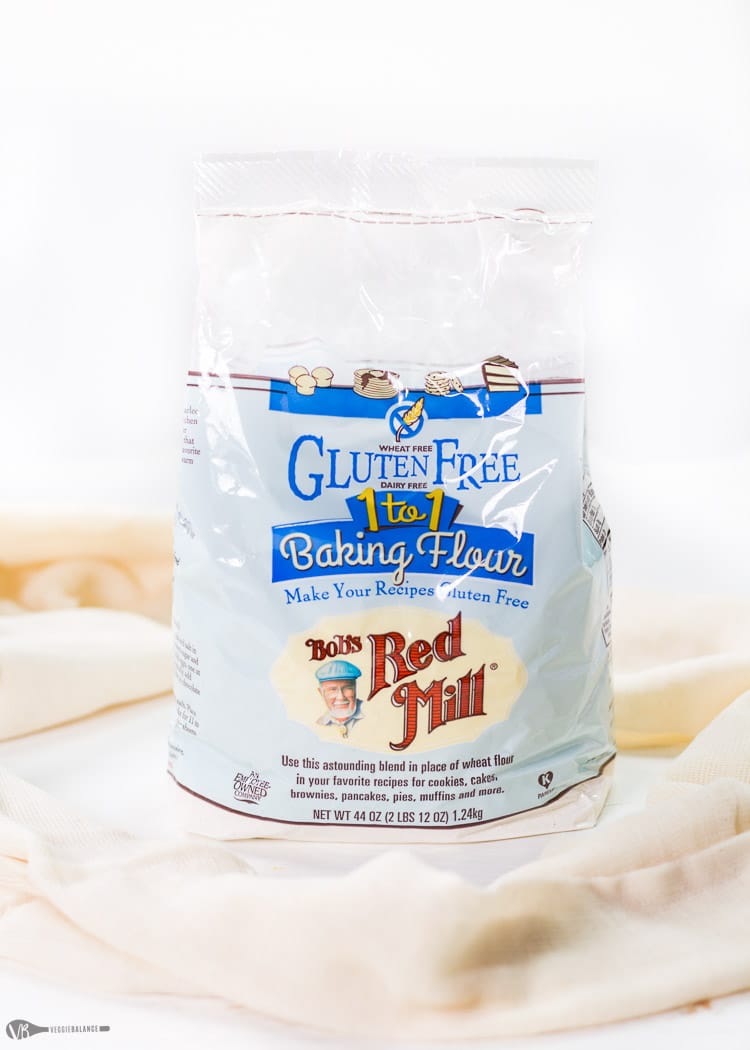 Making this Applesauce Spice Cake in a bundt cake
8×8 Pan – This is the easiest for us and it is what most people have on hand.
Bundt Cake Pan – If you want to take this cake to the next level, a bundt cake is the way to do it. I love making these type of cakes for a get-together or even a special brunch meal.  You can display it like our Apple Coffee Cake. Adjust the cooking time until a toothpick comes out clean. Wait for the cake to cool before frosting.
Now slice yourself a hefty hunk of spice cake goodness. We deserve it.
Even better, motivate yourself to finish that Fall yard cleaning, basement organizing or that stack of papers you've yet to go through. That is how we roll over at my house. 😉