Crockpot Italian Meatballs recipe swimming in a perfectly seasoned marinara sauce to smother all over those delicious noodles. Only 7-ingredients that are Gluten-Free and Dairy-Free.
Could it be that a shameless number of crockpot recipes are about to come your way?
Perhaps . . .
I just can't control myself this time of the year. Buffalo Chicken Meatballs, Banana Pepper Chili, and of course Shredded Chicken Tacos. If there is one thing that you must have in your kitchen, it is a crockpot.
All you fellow crockpot lovers, let's jump into some saucy sauce.
Like literally, face plant, lick the bowl clean because this healthy and natural spaghetti sauce becomes like some sort of magic sauce after spending time in the crockpot.
Let's talk about these Italian meatballs also, so simple, easy, juicy, flavorful, and also gluten-free. #bestdayever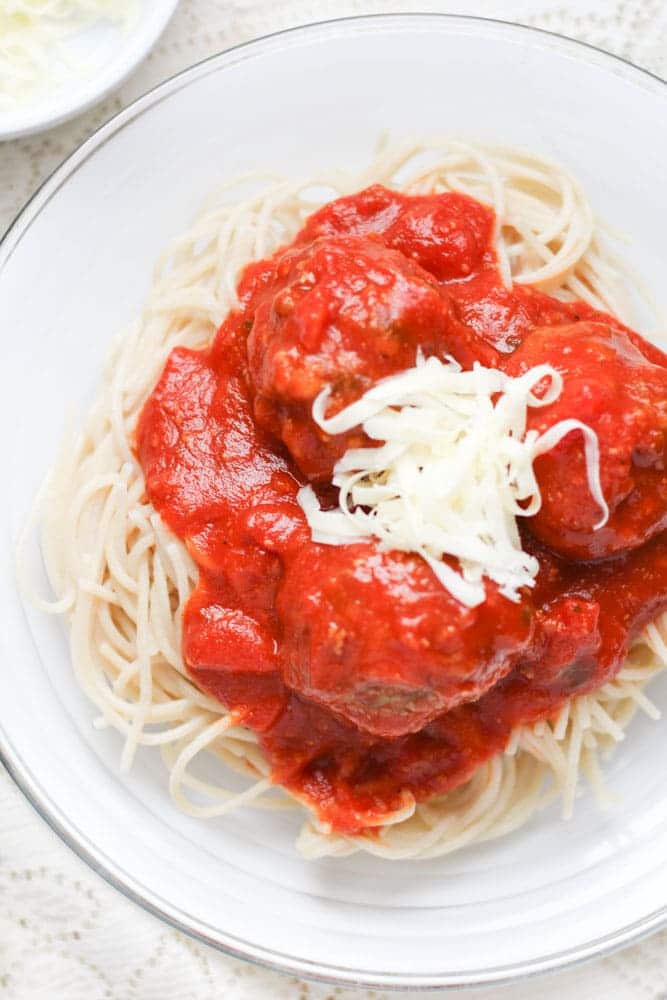 There is something just perfect about minimal work, set it, forget it and in a couple hours there is dinner. Simple perfection.
The flavorful juices from the beef enhance the sauce even more. Add some red wine to the sauce, pour yourself a glass, and we have ourselves a party.
You want to be careful though. Cooking the meatballs too long will result in dry meatballs. Who wants dry meatballs, right? (My dirty mind totally had to PG that sentence.)
To avoid dry meatballs, I recommend pre-cooking the meatballs in the oven per the recipe, storing them in the fridge, and later throwing them in the crockpot with the sauce for a weekday meal.
Or make a double batch on a weekend and eat leftovers for days . . . Sounds more like my kind of plan.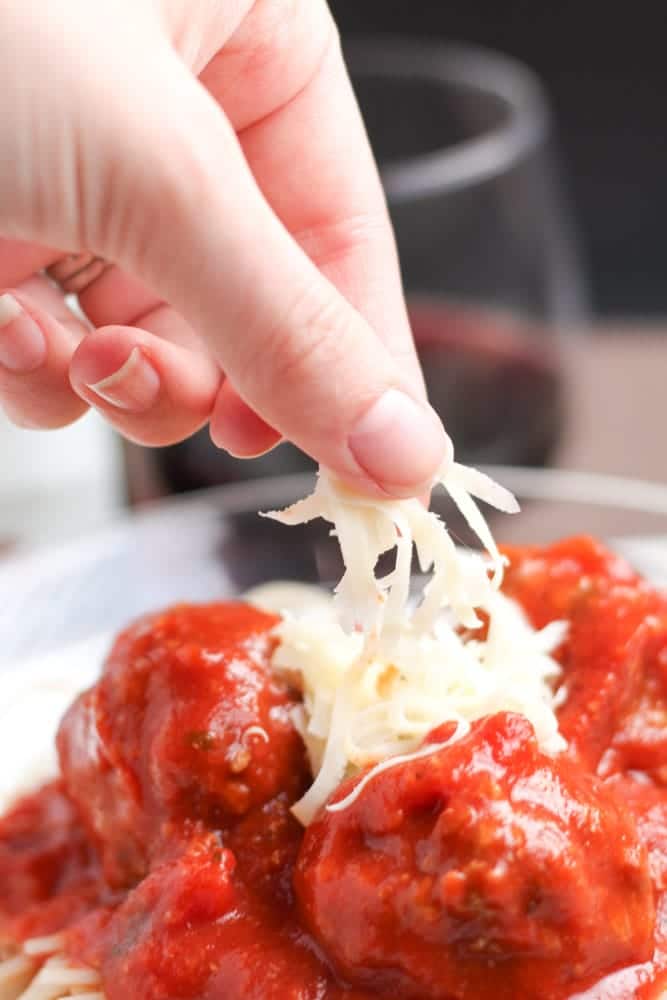 Flavorful.
Easy.
Juicy.
Rich.
Tasty.
Savory.
Mamma Mia!