Easy Caprese Salad made with just 4 ingredients, making this one of the easiest snacks to make when needing something quick for company.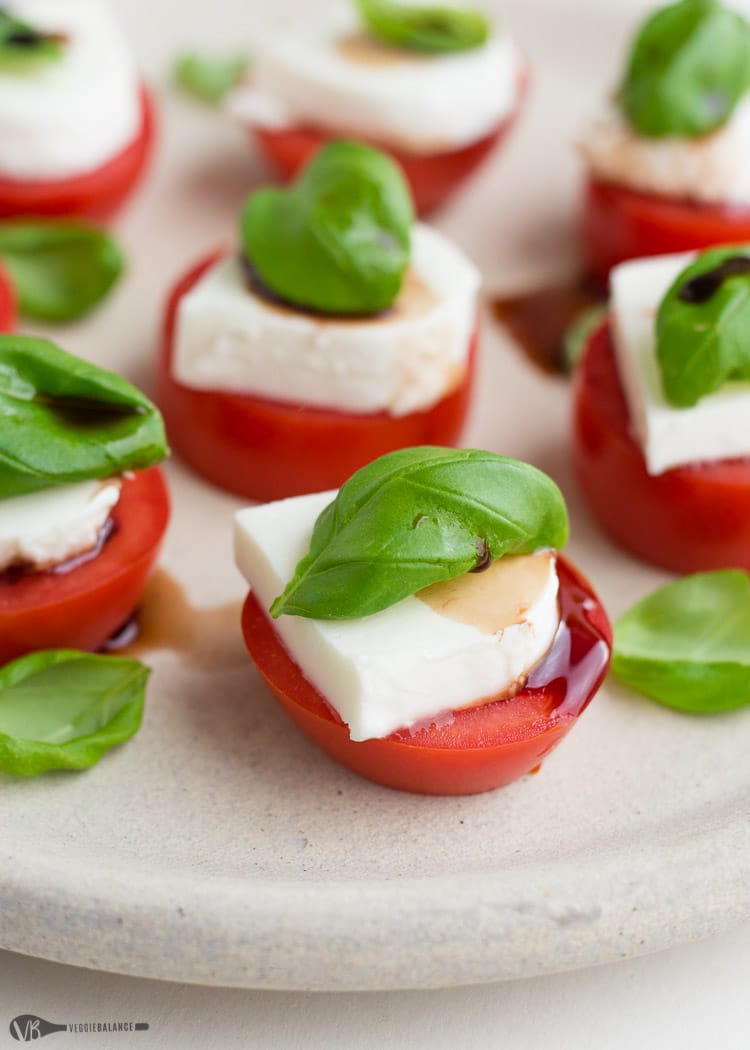 This Easy Caprese Salad hit the spot for easy and delicious. All you need are a few simple ingredients and in under 10 minutes they are ready to delight your taste buds!
I was never really a huge fan of tomatoes growing up. Honestly, even still to this day I can't eat a ton of them without getting a bit of an upset stomach.
BUT I have found that this lovely combination of mozzarella, basil and balsamic vinegar is the perfect snack. It's easy to whip together when having friends and family over.
All you need to make the Easy Caprese Salad
Tomatoes
Mozzarella
Basil
Balsamic Vinegar
BONUS! Easy Caprese Salad is naturally low carb! These babies are perfect for so many diets including low carb, gluten free and vegetarian! Winnerrrrrrrr.
Let's be honest, bite-size is better. I think that's part of what makes Easy Caprese Salad so appealing. Bite-size means it's easy to throw together and you can eat whatever portion you choose – and save the rest for later.
Bite-size also means finger food, what better to have for those family gatherings. Plus, Easy Caprese Salad is so easy to pull together, you can feed any impromptu gathering as well!
Balsamic makes the Easy Caprese Salad
My policy is, it's always good to keep balsamic around the house.
It's great to try on different foods and makes those last-minute preps seem like you planned something fancy without even knowing.
LOVE BALSAMIC? Check out our Strawberry Cucumber Salad with balsamic dressing!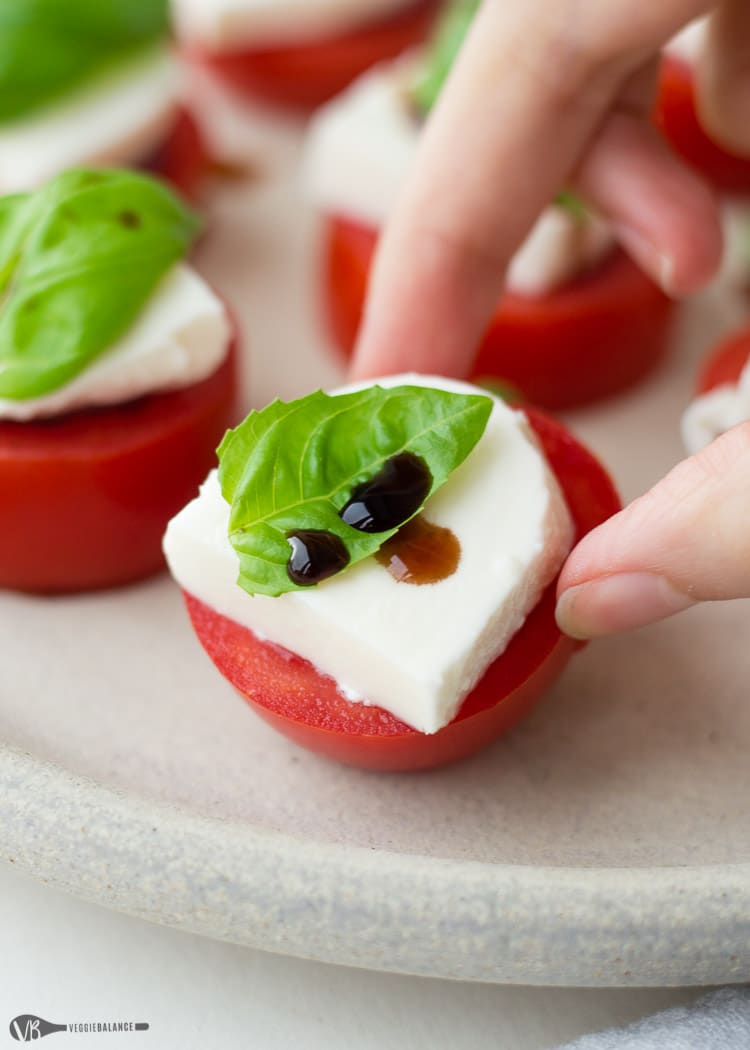 Another Cheese Option for these Caprese Salads
If you want to change your caprese salad up a bit, you can swap out the mozzarella for some fresh goat cheese. The saltier flavor compliments the balsamic nicely.
Plus, goat cheese takes the lactose out of the equation.
Call it the caprese conversion. 😉
You can definitely take the Easy Caprese Salad concept and make it your own if you are missing one of the four ingredients. This snack lives up to it's name with the easy part, but it's also what you make of it.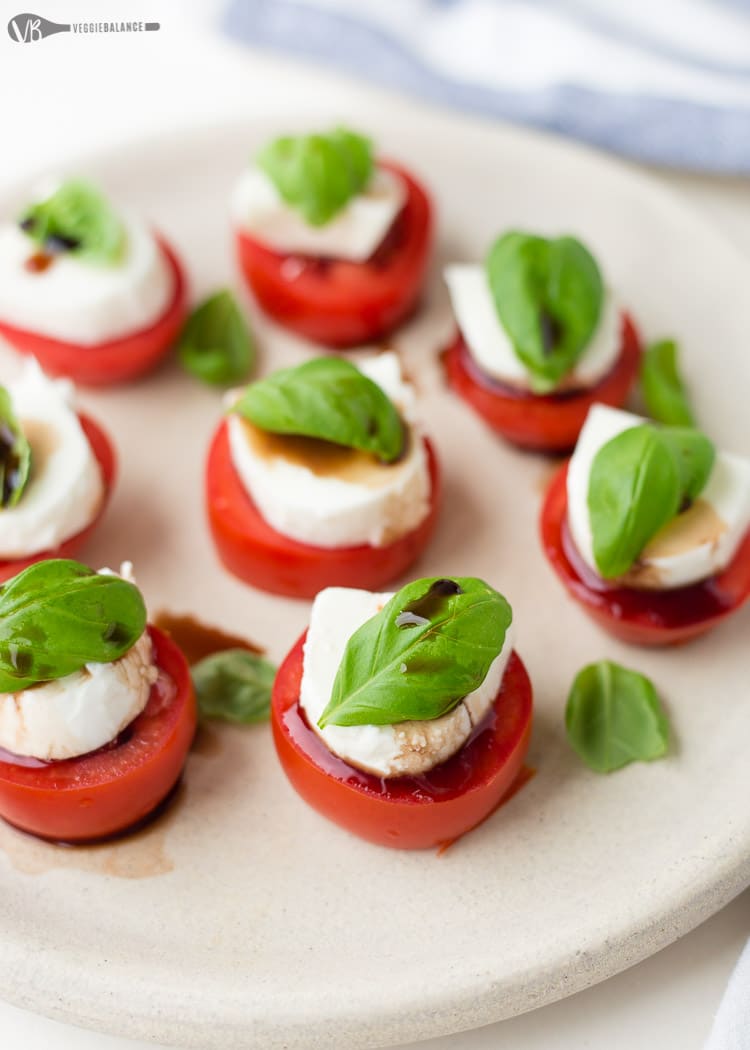 I assure you, this Easy Caprese Salad will become one of your favorites. Sharing is optional, of course.
This bite-size taste of summer is calling out to you. You know you want to whip it up right now.
Think of it as testing for your next get together. Snacktastic, healthy and tasty? Yesssss!