Gluten Free Graham Crackers are the perfect addition to your adulthood, making s'mores dreams come true and delicious crumbles for your favorite recipes. Commence happiness and rejoice in the flavor, sans the gluten!
(Gluten-Free, Dairy-Free, Nut-Free, Vegetarian, Low-Sugar)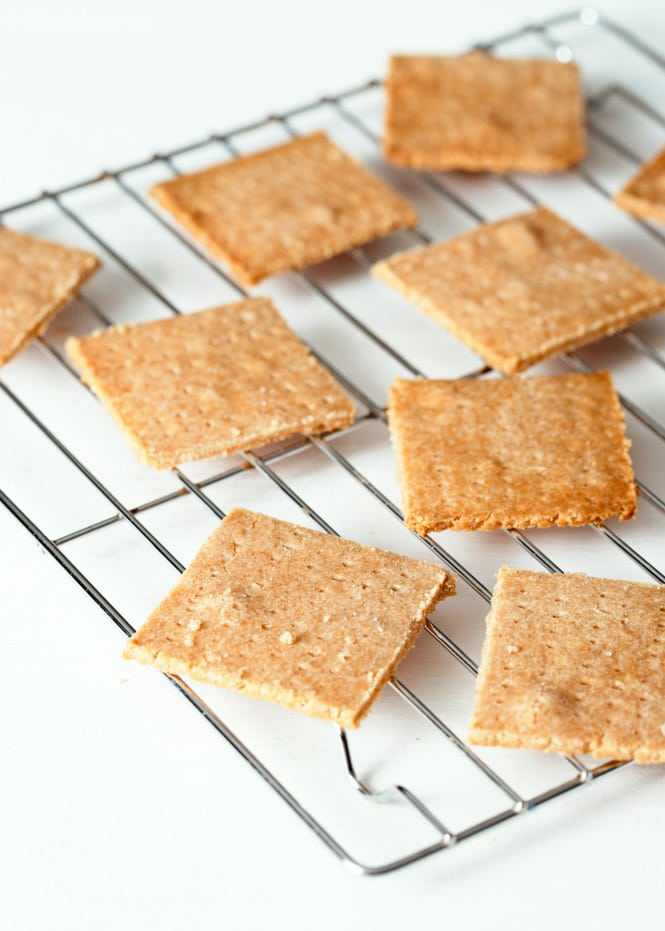 Gluten free graham crackers are the cinnamon-y snaptastic deliciousness of your childhood, easy to make at home.
If you're like me, when I was first learning how to be gluten free I had to Google "Are Graham Crackers Gluten Free?" Consider it one of those disappointing adulthood moments when craving a s'more – only to realize I wasn't 100% sure it was gluten-free diet compliant.
Much to my dismay, I discovered that most commercially made graham crackers are refined wheat flour based. Boooooooo.
Gluten Free Graham Crackers – all you need:
Gluten Free flour blend, salt, sugar, cinnamon, baking powder, butter, honey and milk.
Baking sheet
Parchment paper
After combining the wet and dry ingredients, you'll need to wrap and chill your dough for at least 1 hour.
PRO TIP: If you want them thicker gluten-free graham crackers, go ahead and just adjust the baking time by a few minutes.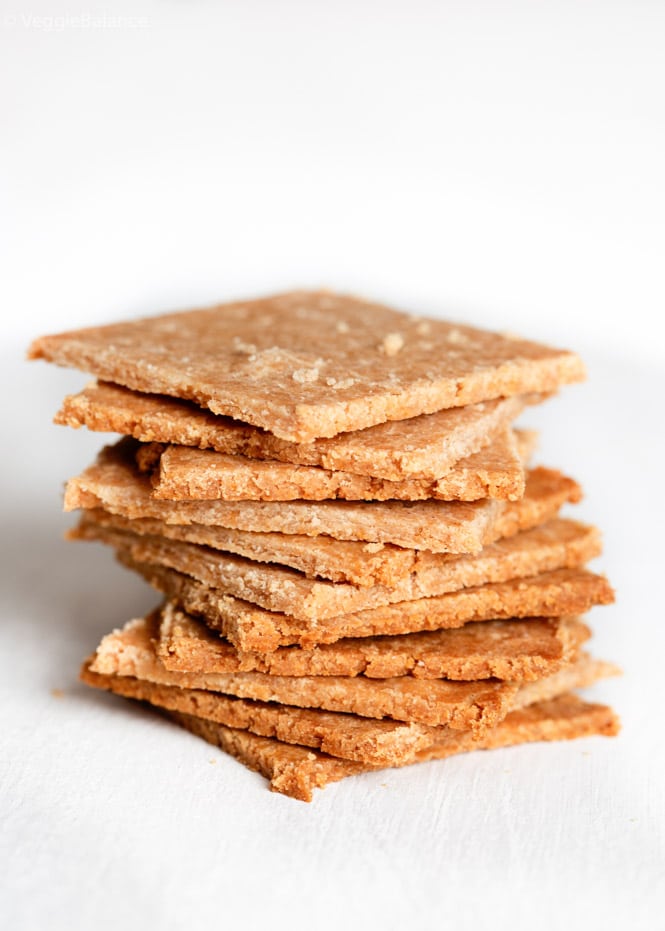 Personally, I feel like graham crackers don't get enough fanfare.
They are delicious and have so many uses. S'mores, crumbly additions to desserts or yogurt – or even a savory sweet crust/base for for your favorite apple pie or pie-like dessert.
The possibilities are endless. The flavor of a gluten-free graham cracker is distinct, but versatile enough to work with many other flavors.
Mix it up a little
When it comes to gluten-free graham crackers, we love to layer. Try a few combinations and surprise your taste buds! A few ways to enjoy:
You can't go wrong with classic s'mores!
Ever thought about an afternoon snack of graham cracker drizzled with honey and a little fruit? Yassssssss. Gluten free bliss.
Monster Cookie Dough that can serve as a dip with some graham crackers for when entertaining.
Crumbled graham cracker makes a nice addition to yogurt and fruit.
Dip in Gluten-Free Double Chocolate Cookie Dough, our personal favorite. 😉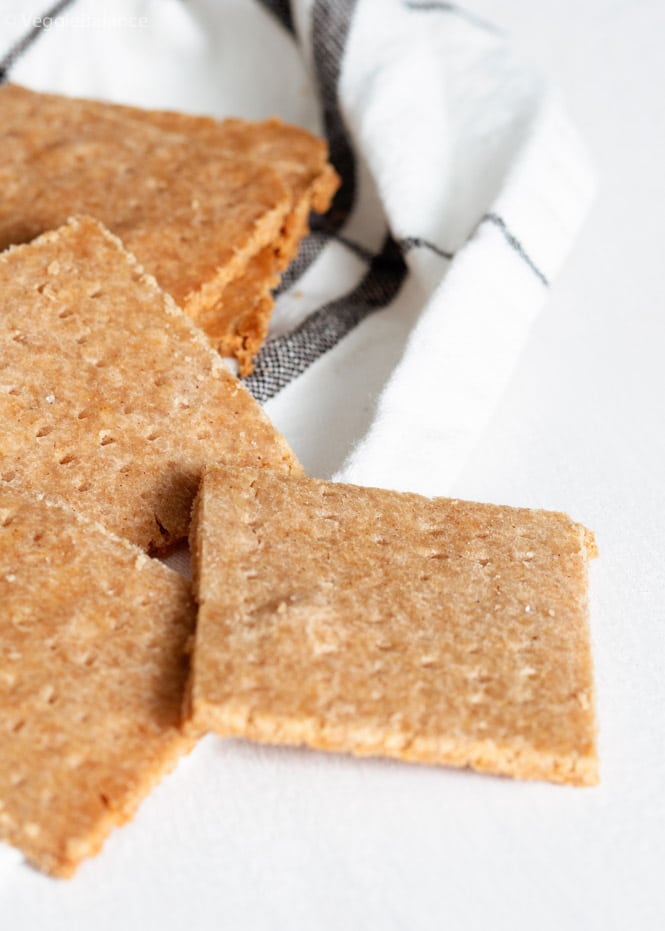 Whether you dip, crumble or eat straight away, these graham crackers will delight your taste buds.
As usual, this gluten-free treat is so good, no one else will be able to tell. Isn't that the best?
And if you decide to old school with some delicious s'mores, don't forget to invite me. 😉