Strawberry Cucumber Salad recipe with an even easier homemade balsamic dressing. Made with just 5 fresh ingredients, in less than 15 minutes you can be eating this fresh all-natural salad.
(Gluten-Free, Dairy-Free and Vegan Friendly)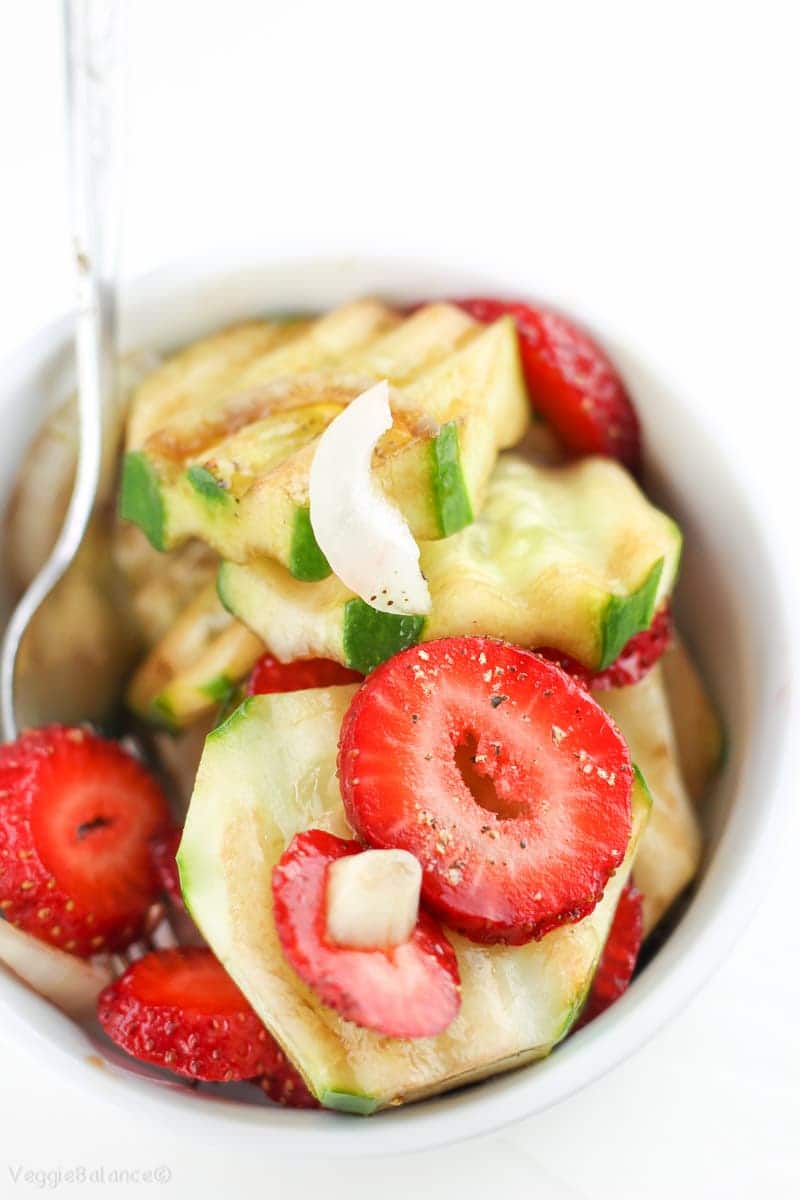 This Easy Strawberry Cucumber Salad is just that–EASY.
Thank goodness because we need some healthy, easy salads in our lives. Just 5 simple ingredients tossed together, and we are all set.
What natural and amazing ingredients are in our Strawberry Cucumber Salad
Strawberries
Cucumbers
Onion
Olive Oil
Balsamic Vinegar
I feel like where did summer go?! Kids are going back to school and fall is quickly approaching us yet again. Here is my last attempt at bottling up summer with these summer ingredients.
There has been lot of lemon bars, granola bars, chips, and ice cream these past couple months.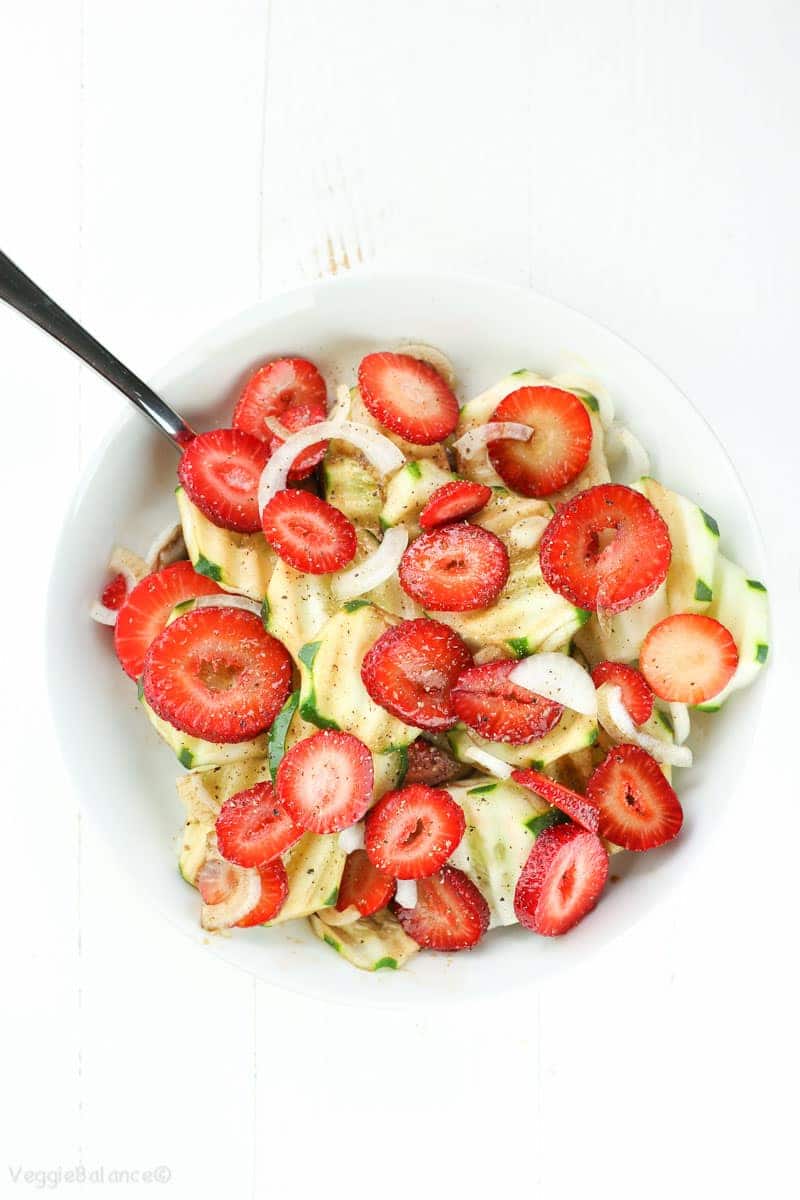 Back in the days with a garden I remember these day are when our garden would get out of control and there would be cucumbers the size of my arm! I assume those with gardens are in those boats right now.
Vegan Cucumber Strawberry Salad and Serving a Crowd
We've made this salad vegan and dairy-free. You do have an option to add some feta cheese if your diet includes dairy. It adds a extra tartness to it that is nice if your diet allows or includes it.
If you are entertaining serving the feta on the side allows others to choose for themselves. When I go to potlucks, I always love it when people do this. Something as simple as leaving it on the side of the salad allows people a choice, just in case somebody has allergies or dietary choices.
Whether you're making it for a crowd or for a healthy lunch, this Strawberry Cucumber Salad recipe will make your taste buds light up and crave more. Pretty impressive for something with just 5 healthy ingredients!