Gluten Free Chocolate Cupcakes recipe is a decadent cake you'll love. These moist chocolate cupcakes your heart desires, along with a rich swirl of creamy low-sugar buttercream frosting.
(Gluten-Free, Dairy-Free and Low-Sugar)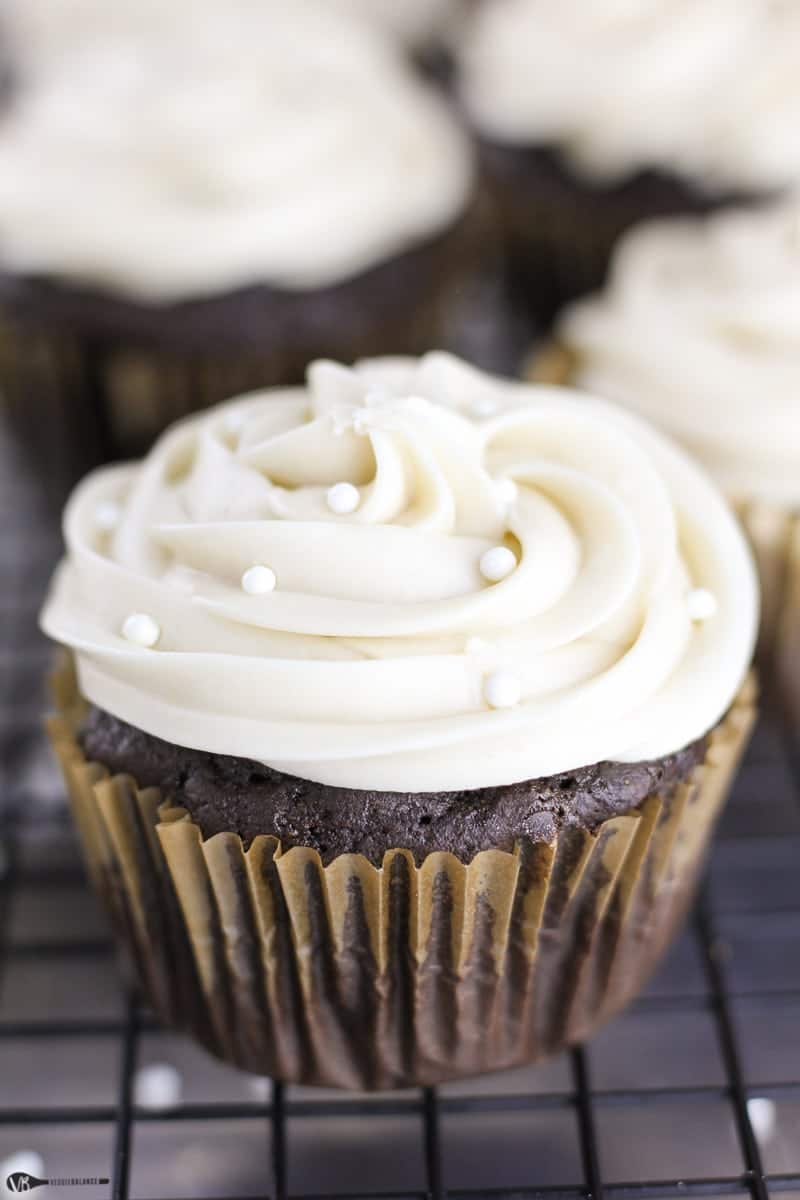 BREAKING NEWS: I have a very important announcement.
I think I have finally taken my fear of gluten-free baking and turned it around! The result? Well, these moist, decadent and secretly healthy gluten-free chocolate cupcakes for one.
I'm a proud cupcake momma.
For almost a year I've been trying my hand at real gluten-free baking. Not brownies because, let's be honest, brownies are so easy to whip together, if they are gooey and chewy, we have a success. // Under baked? Not a problem in my book.
Cookies, again, something I tackled and taught myself how gluten-free flour works with cookies and this was rather simple to accomplish.
Now, here came the fun part. // **Sarcasm.**
CUPCAKES!!! Cake, cupcakes, I mean, anything with the word cake in it with frosting on top is a total and absolute WIN in my book. // With a scoop of ice cream, too, please and thank you.
They were tricky to get right though!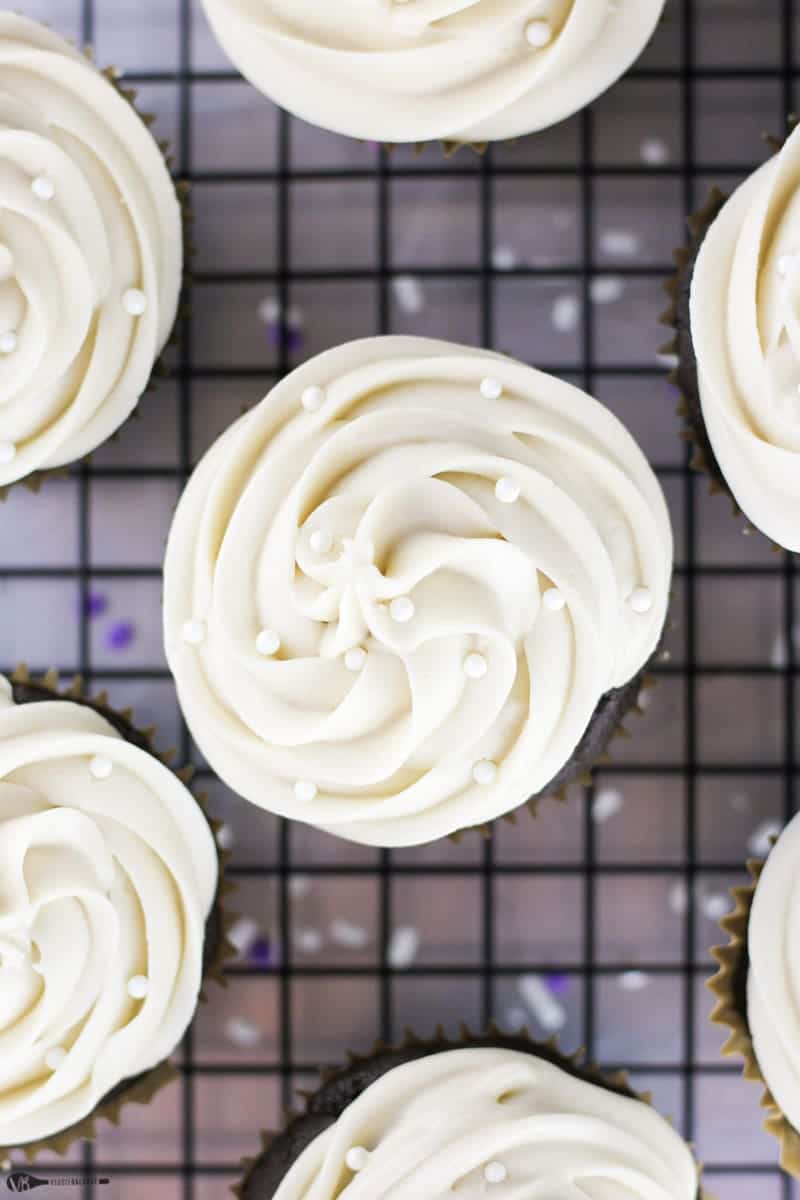 I dove head first into all things baking and have been teaching myself everything I could possibly learn these past few years. // Thank you internet.
There have been many baking fails, especially this past year, not to mention countless classic cinnamon roll attempts (to no avail yet), but we press on and the only way to learn is to keep doing it!
So I bring to you my new, soul completing Gluten Free Chocolate Cupcakes as the product of this hard work! And it's about time!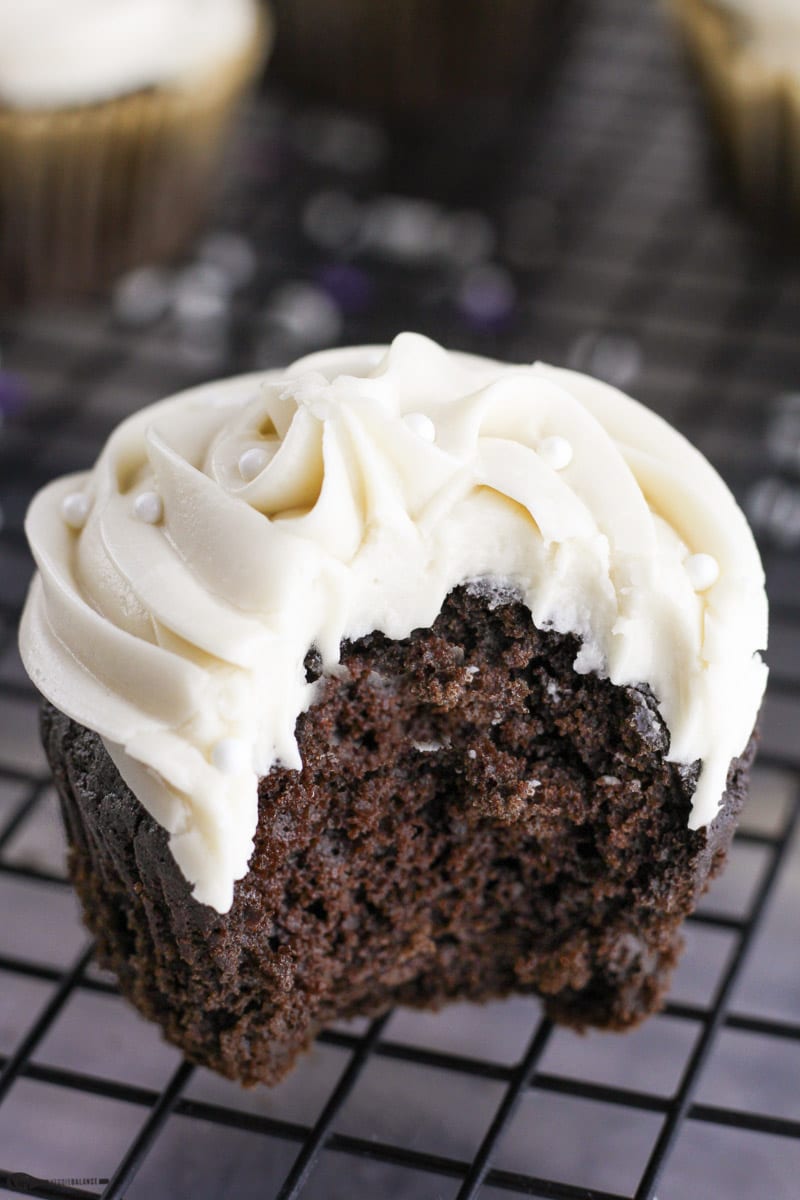 How to get the perfect fluffy Gluten Free Chocolate Cupcakes
It is important to correctly measure your dry products! Lightly spoon powder and flours into measuring cup until it is overflowing. Then drag the backside of a knife across the top to level it off.
Growing up, I was always the one who plunged the measuring cups head first into a bag of flour, calling that good. Can't say this method didn't follow me into adulthood.
Measuring is important! Doing that 'measuring-cup-dive' method can accumulate up to 1.5 times MORE flour than you need. // With gluten-free baking, this is a huge no bueno.
Measuring correctly ensures you will have moist, airy chocolate cupcakes that everyone will love to devour. #CupcakeMasteringSkillz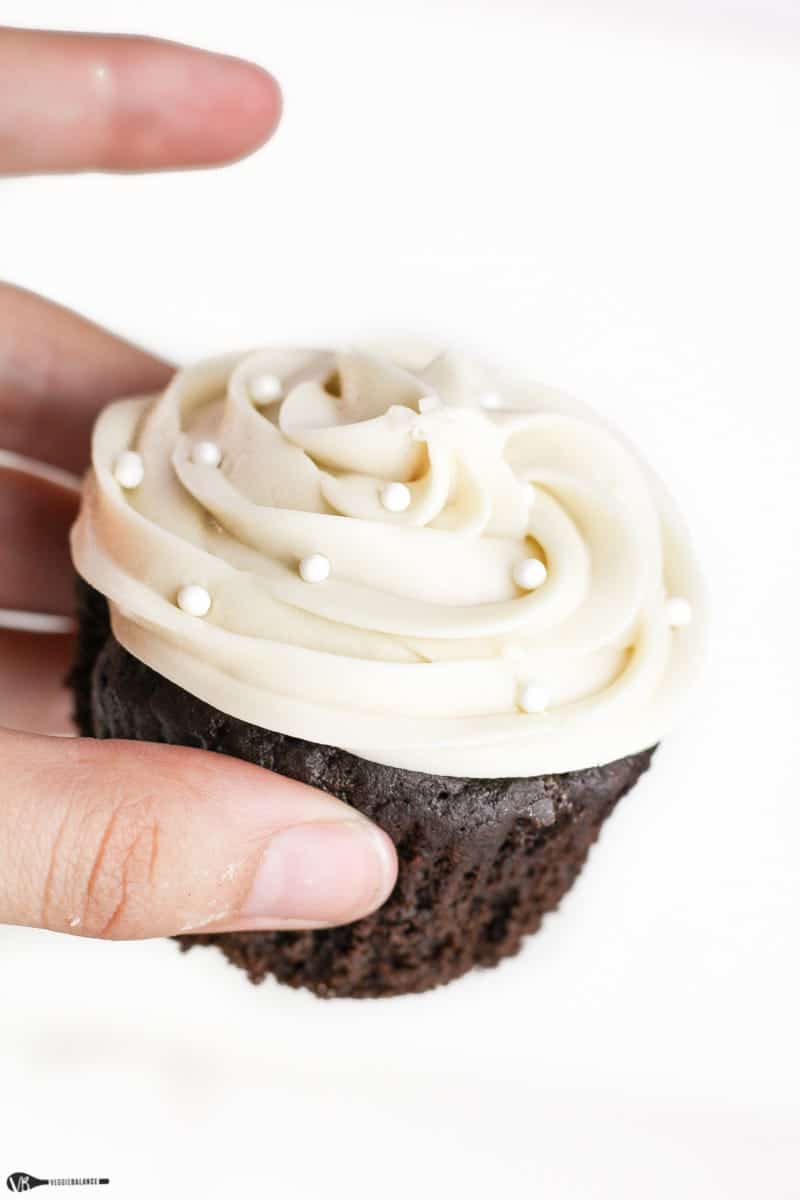 Chocolate Intensity option with these Gluten Free Chocolate Cupcakes
You can make this recipe with Special Dark Cocoa powder if you are looking for some ULTRA dark chocolate cupcake flavor. My preference, but for most it's not. // You super 88% dark chocolate lovers out there, I know you're listening. It actually made them even more moist too!
Top this with my healthier and low-sugar vanilla buttercream frosting and we are in business!