Easy Pork Tamales recipe. How to make tamales at home, and it's easier than you may think. Classic Mexican holiday dish that takes a good amount of time to make, but totally worth it once you bite into a fresh tamale right out of the steamer. We will show you how to easily make these using the slow-cooker, how to wrap the tamales, and how to steam them too. (Gluten-Free & Dairy-Free)
Have you had tamales before? No? YOU HAVE TO TRY THEM.
As many of you know, I married into a Mexican family. This was a culture shock–Mexican food for the holidays? Say what, like, is this a real thing?
My love for Mexican food is nothing short of an obsession. I never can get enough of it.
Which many have judged my Mexican Lasagna is not Mexican food. Well,  I know that, you are correct my Debbie downers but you have to try it anyways! It's a fusion of Mexican and American cuisine, which… welcome to my house. These tamales have a similar fusion.
The first year I tried these, I'm not sure why, but I wasn't impressed. Probably because I ate them plain, without my old love, taco sauce. Once I tried tamales with taco sauce, I WAS HOOKED.
Now, I cannot get enough of tamales, and now I understand what R's family was always swooning over.
Let me start with this: After R's grandmother passed away, it seemed only fitting to carry on the tradition and keep making tamales. The first year, we had zero clue what we were doing, but we adapted, changed things, fused things and now we make tamales our way.
We've found methods to make it easier (To be honest, this is an extreme task to take on) and have learned a couple tricks along the way.
To give you fair warning, this is a lengthy post.
(SEE BELOW FOR SOME MUST-HAVE ITEMS FOR MAKING PORK TAMALES)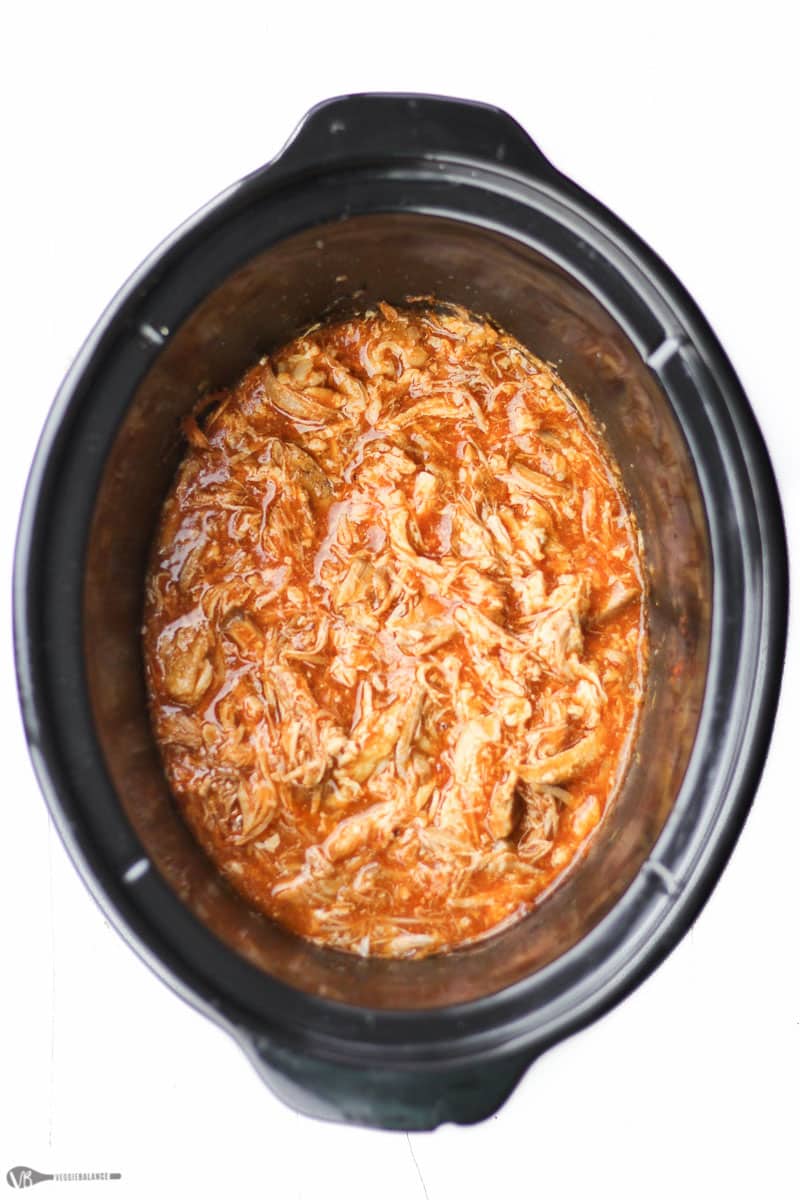 You know how much I love the crockpot? Well, of course it's only natural to bring the crockpot into this easy pork tamale recipe. I love to slow-cook pork shoulder or pork butt (fat trimmed off.// R does that part) in some heavenly juice combinations of enchilada and taco sauce.
TIP: Best to make the slow-cooked, shredded pork the night before. One step out of the way.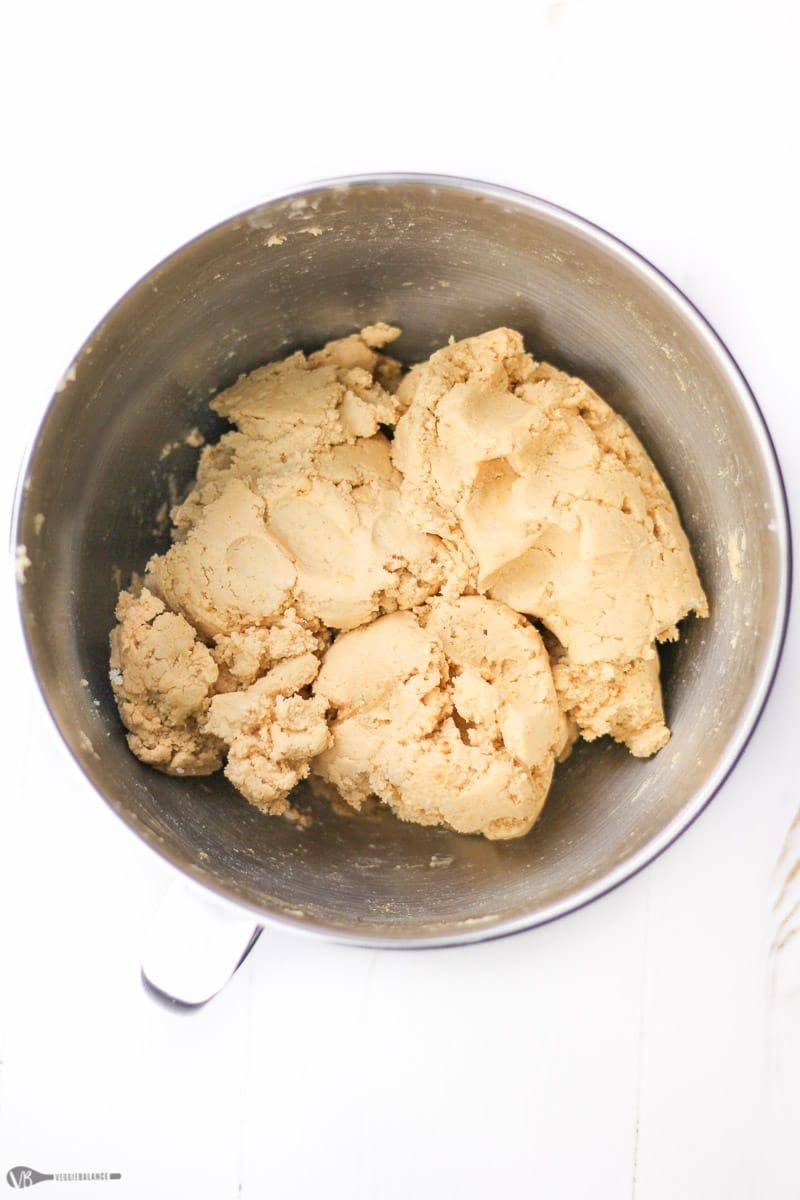 It starts with the masa (corn flour) combined with a few other ingredients: lard, beef stock, enchilada sauce, and salt.
We've made this without our stand mixer before. Let me tell you, the stand mixer is your best friend for this step. Years before we had to tag team to mix the masa until it was the right consistency.
Our arms and fingers were exhausted. It is possible to do this step without the stand mixer, but expect to have sore forearms the next day. // Oh well, who cares? You have tamales!
TIP: You want the masa to almost mimic the consistency of hummus; make it just a little firmer than hummus.
While working on the masa, prepare the corn husks. Place them in a large stock pot. Cover  with hot water and let soak for at least 30 minutes.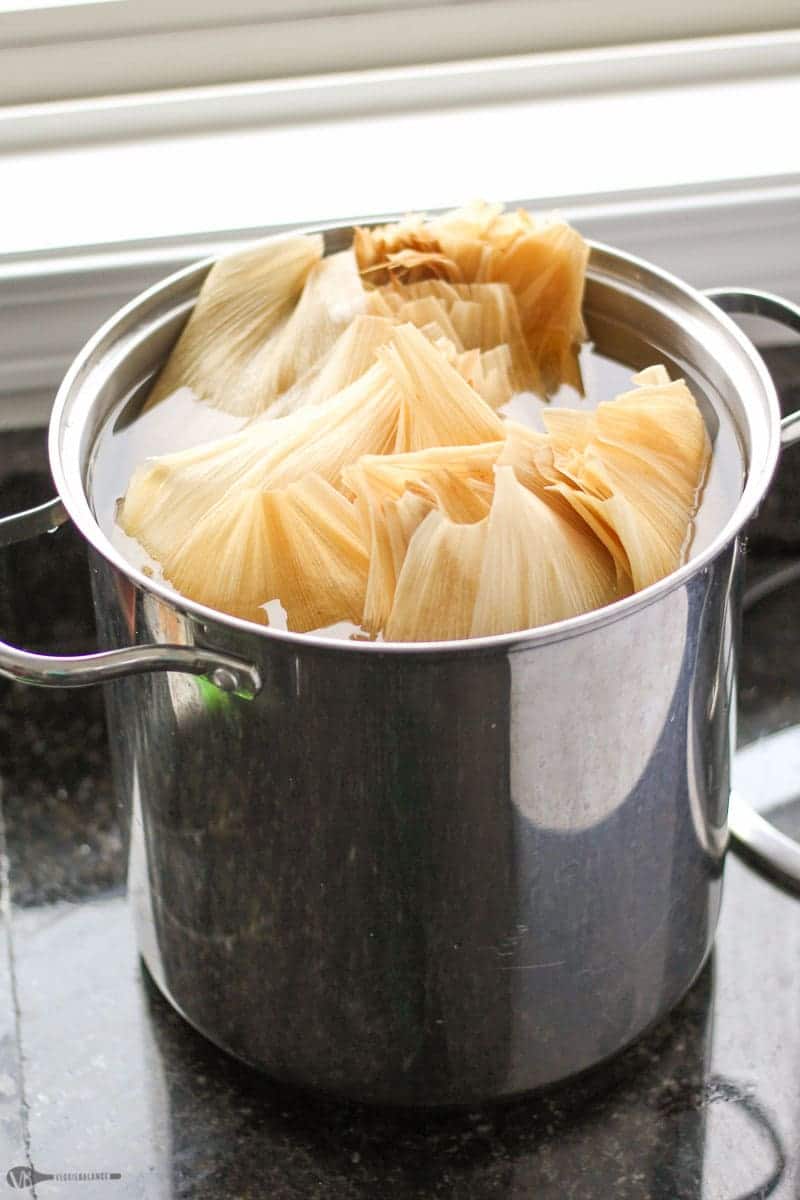 Must Have Items for Making Homemade Pork Tamales
Large Stock Pot with Steamer Insert
Cooking Twine
Stand-Mixer with dough hook (Your arm muscles and fingers will thank you)
Slow-Cooker
Gosh, I love the holidays. Cooper was hoping R would drop something. This is where he sits whenever I'm in the kitchen.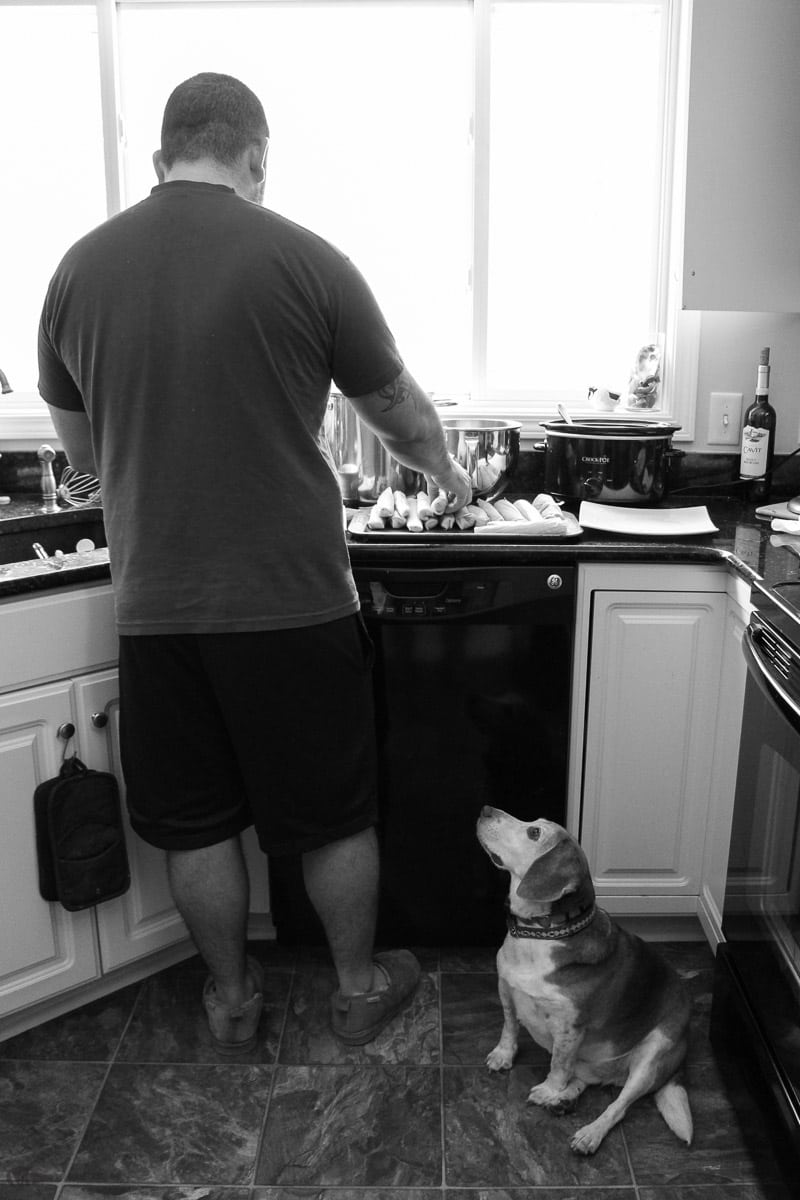 Once the masa has chilled for about 30 minutes, place about 2 Tablespoons of masa onto a flattened corn husk, and push until it is a round disk like circle. Then place about 1-2 Tablespoon of pork into the center of the masa, and fold the corn husk in half (sealing the pork inside the masa). Then fold one end of the corn husk inward, and continue to roll until the husk is firmly wrapped around.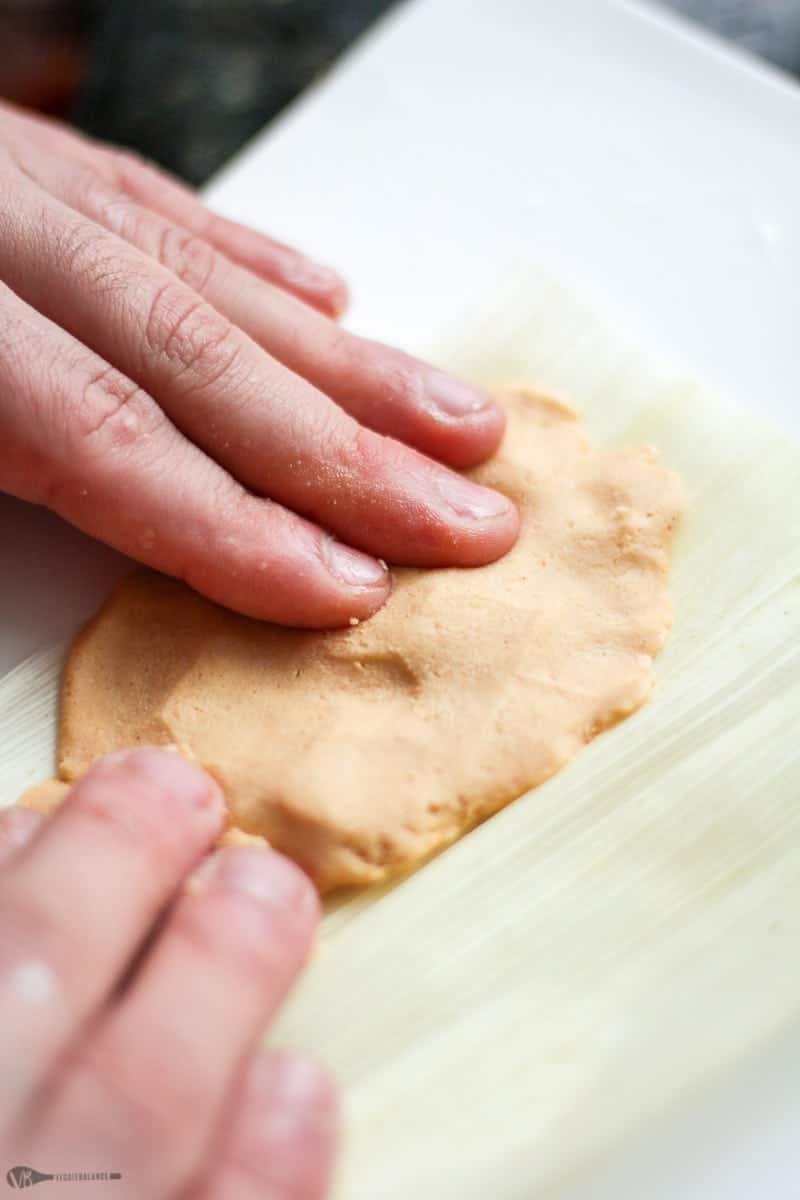 There are different ways to wrap these, but we've found this method works best and easiest.
We then use the cooking twine to wrap the tamales in batches of five, making sure ALL the tucked in corn husks are at the bottom. Like so: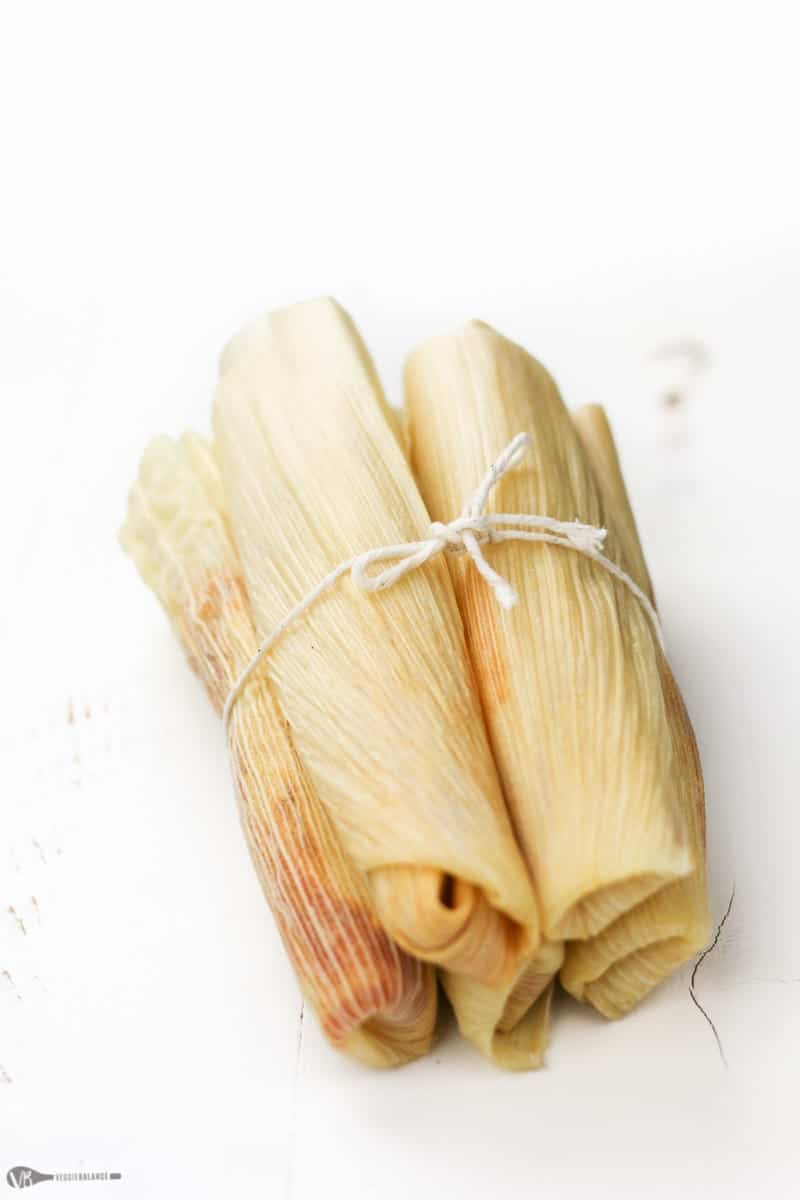 We then place all tamale bundles into the steamer, again, bottoms down. And steam those babies.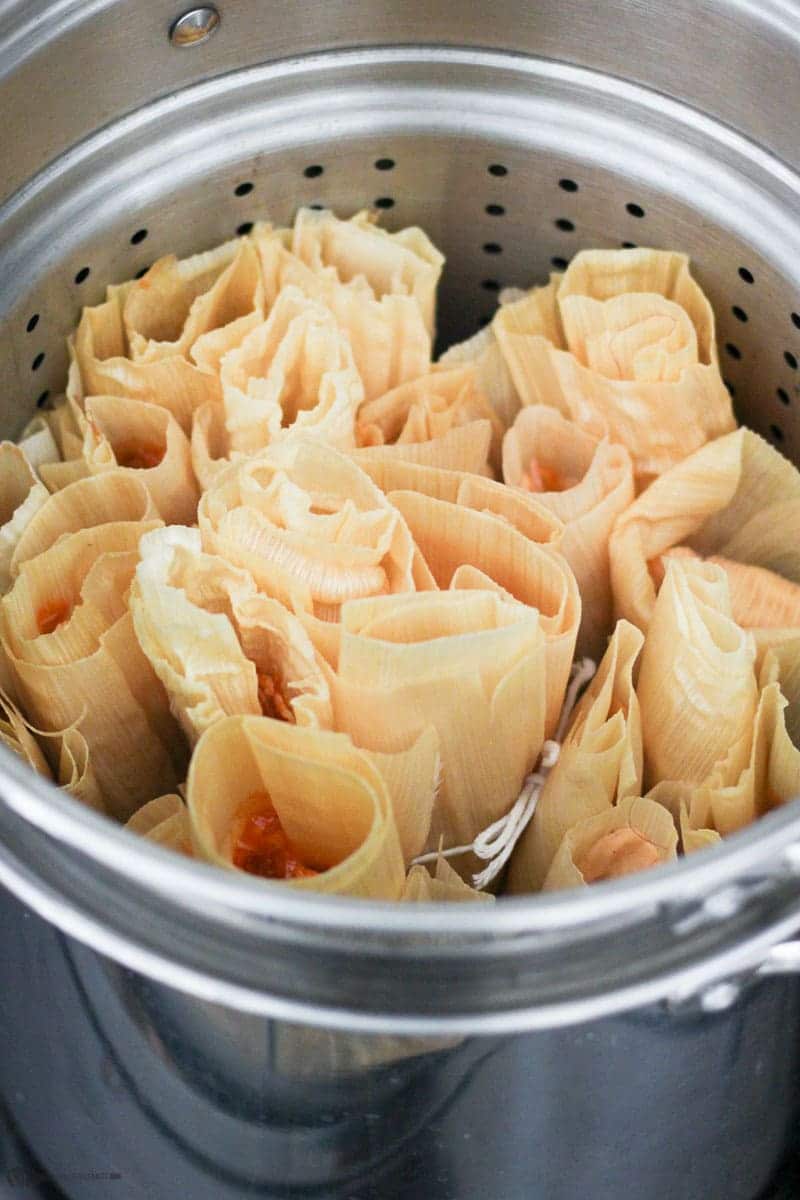 And there you have it! Easy Mexican Pork Tamales. Get in my bellyyy.
I hope everyone had a fabulous holiday with their family and friends. I am so thankful for this successful year at VB, and this would not be possible if it wasn't for YOU.