Flourless double chocolate chip cookie is a chewy cookie treat that will make you weak in your knees. Gluten-free flourless cookie with a few ingredients and will become your only cookie recipe needed to satisfy those chocolate cravings.
(Gluten-free, Dairy-Free, Nut-Free, Vegetarian)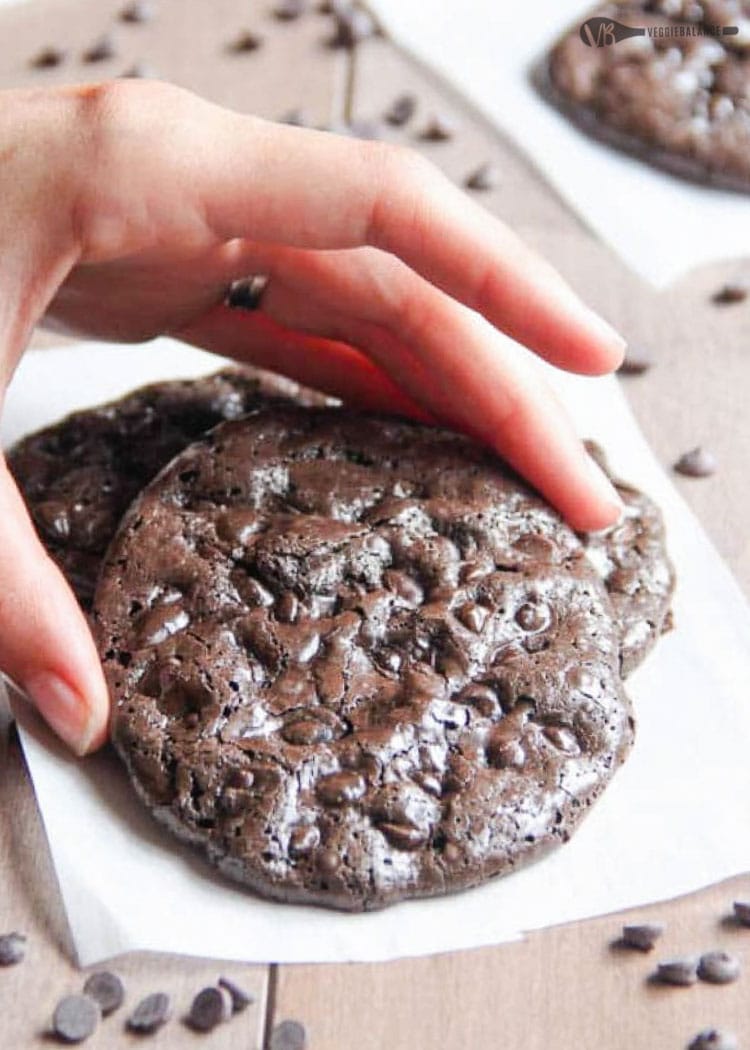 As I write this, I'm eating these flourless double chocolate chip cookies. BEST DAY EVER.
If you are looking for a delicious, chewy, flourless double chocolate chip cookie that will make you weak in your knees, do not look any further.
You will get selfish with these, even greedy you might say. Store them at the back of the fridge where no one else sees them kind of selfish. Then sneak a cookie out when no one is looking.
Yes, they will make you do some naughty things. It is totally and 100 percent worth it my friends.
The little diddy of how these cookies came to exist goes like this.
I had myself a sweet-tooth extra chocolaty craving calling my name. I didn't have all the ingredients on hand for our gluten-free double chocolate chip cookies so we had to improvise. Flourless Double Chocolate Chip Cookies anyone?
OMG
Can I even attempt to write how phenomenal these cookies are? Let me try.
They are the cats meow. The bees' knees kind of delicious. They are the stuff your face with so many cookies you've lost count. They are the most chocolaty, gooey and chewy cookie I've ever had in my life. The best part?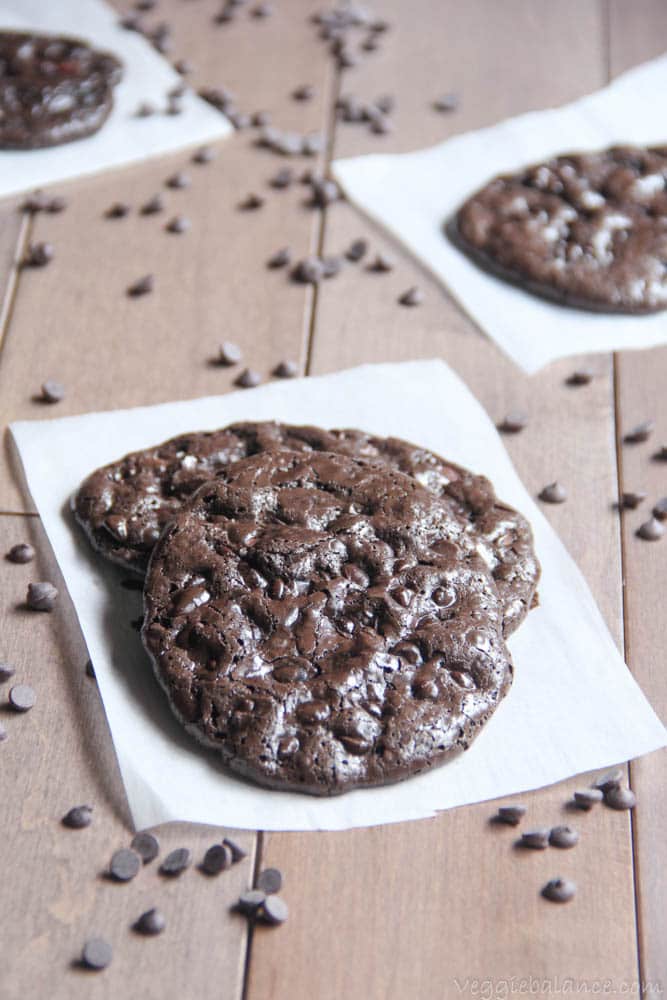 It's flourless AND I guarantee you probably have the ingredients already on-hand. #AWESOMESAUCE. Double Chocolate Chip Cookies that are also gluten-free are THE BEST!
If you are looking for something a bit more healthy but with the double trouble chocolate, check out these Healthy Double Chocolate Chip Cookies of ours.
What you are going to need to make these Flourless Chocolate Chip Cookies
Powdered Sugar
Cocoa Powder
Cinnamon – trust me. It is a delicious addition to chocolate. 😉
Salt
Egg Whites
Vanilla Extract
Dark chocolate chips
Am I right?? Do you already have these ingredients on hand? Let's get busy.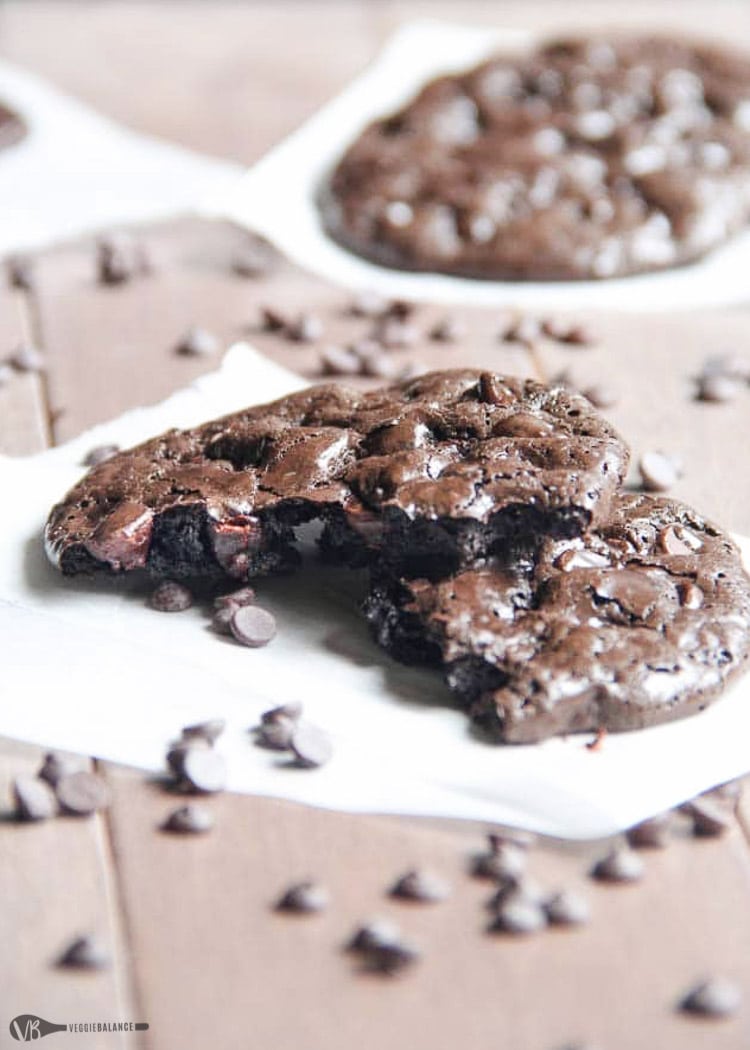 Now, they are most definitely not our low-sugar type recipe. The fact they are gluten-free fit the book they belong on here.  Sometimes you have to super duper indulge, it's all about balance.
They are way too delicious to not share with EVERYONE.
My disclaimer is this though. Do not make these unless you're OK with eating the entire batch yourself. Believe me, it will happen.
The word 'share' does not belong with these cookies.
OMG. In my very humble opinion. If a cookie is as big as your hand, it's an automatic win.
Don't you agree?
I vote we throw a scoop of ice cream on top of the cookie and call that a win. Yeah, that sounds perfect. 🙂