Gluten Free Cheesecake is the deliciously decadent dessert that will have you coming back for seconds. Dairy free is totally do-able as well, giving you options to fit your dietary needs.
(Gluten-Free, Nut-Free, Vegetarian and Dairy-Free friendly)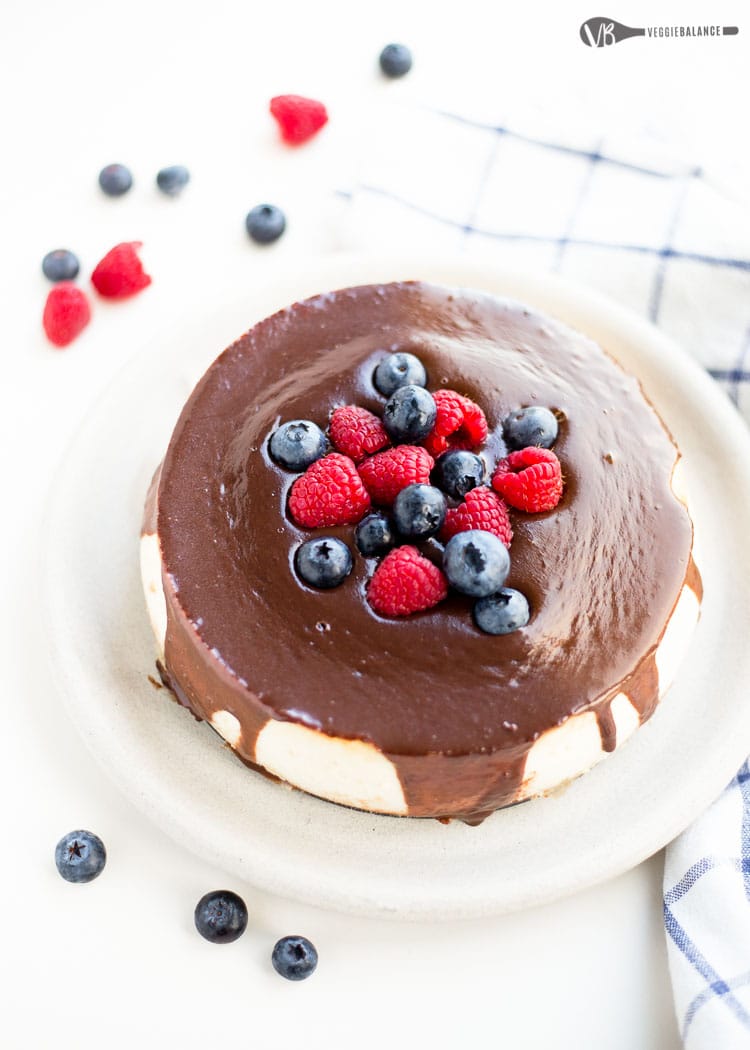 You can't lose with this gluten free cheesecake. It's dreamy, creamy and a must-have for your next get together.
Cheesecake is a longtime favorite in my household. There are so many happy family memories involving cheesecake of all kinds. Perhaps that's part of the magic?
I must admit, I love tiny cheesecakes BIG time. But today we're focused on the size you'll slice and savor.
There are SO many ways to enjoy gluten free cheesecake. It pairs well with chocolate and fruits, or even just on it's own.
Our favorite toppings:
Chocolate Ganache, shavings and even white chocolate drizzle. Check out our Flourless Chocolate Cake with a delicious chocolate ganache recipe you can use like you see on this cheesecake.
Blueberries
Strawberries
Blackberries
Raspberries
Cherries
Caramel sauce drizzle (like the one we use on our gluten-free apple coffee cake!)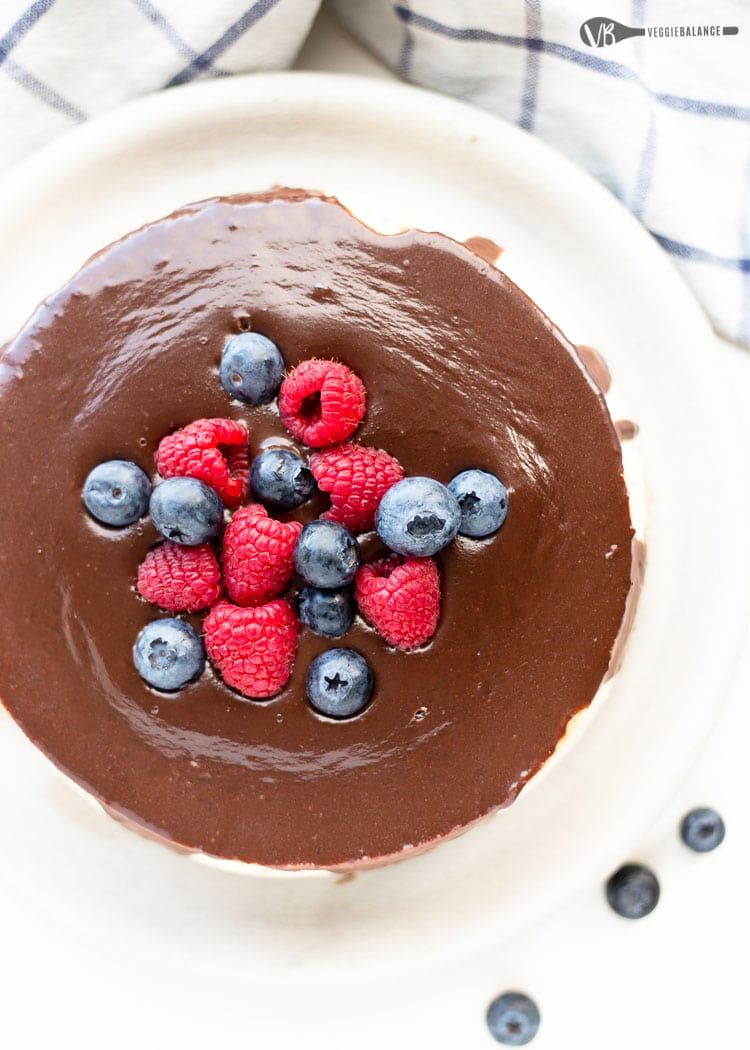 Gluten free cheesecake: All you'll need
Almond flour, butter, sugar and salt for your delicious crust.
Cream cheese, sugar, heavy whipping cream, eggs and vanilla extract for your creamy filling.
Toppings of choice – or you can go with your cheesecake naked. It's that good.
It's very important that you allow your cheesecake to cool to room temperature after baking, then put your cheesecake into the refrigerator to chill for 12 hours.
This gluten-free cheesecake is worth the wait, so just chill.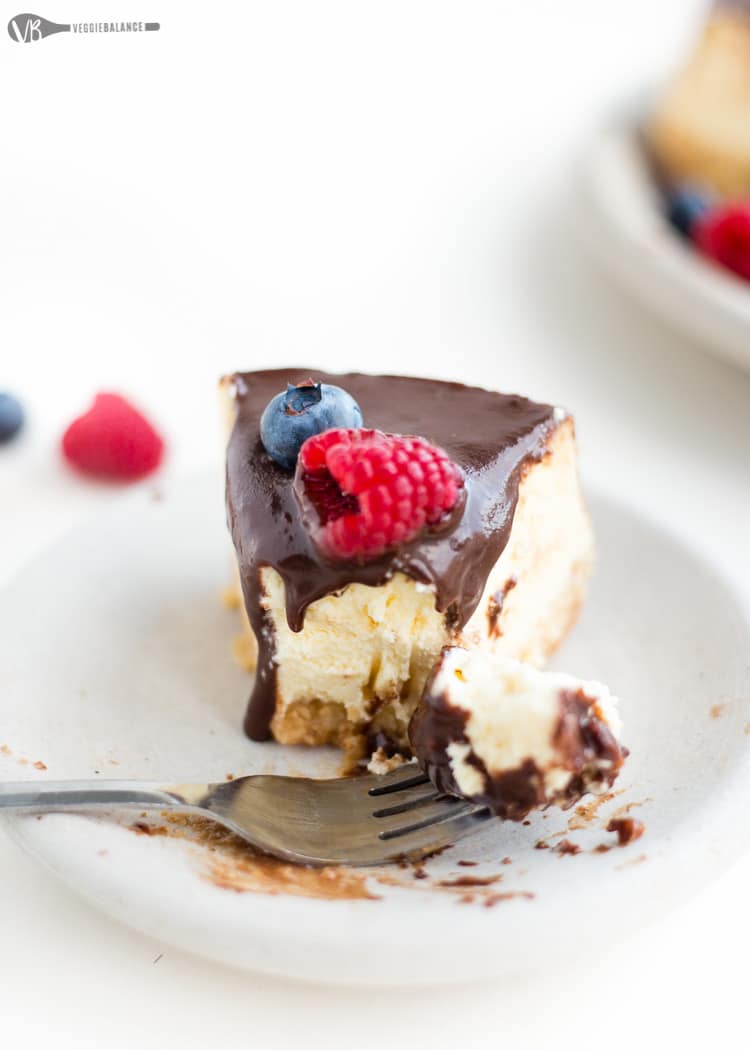 Believe me, I know it's easier said than done, waiting on the cheesecake to be ready to devour. Nibble on some of your fresh fruit topping and dream about how heavenly your first bite will be.
Don't forget to save a slice for us. It's one of our favorites, after all. It will be your family's favorite too.
And if you're taking suggestions, we recommend dark chocolate drizzle and blackberry to mix it up a little. Sooooooo good.