Gluten-Free Apple Coffee Cake recipe with an easy homemade caramel sauce drizzled all over for sweet perfection. Make for breakfast, brunch or coffee dates on a Sunday morning. Easy to whip together, delicious and looks like masterpiece.
(Gluten-Free, Nut-Free, Dairy-Free and Low-Sugar friendly)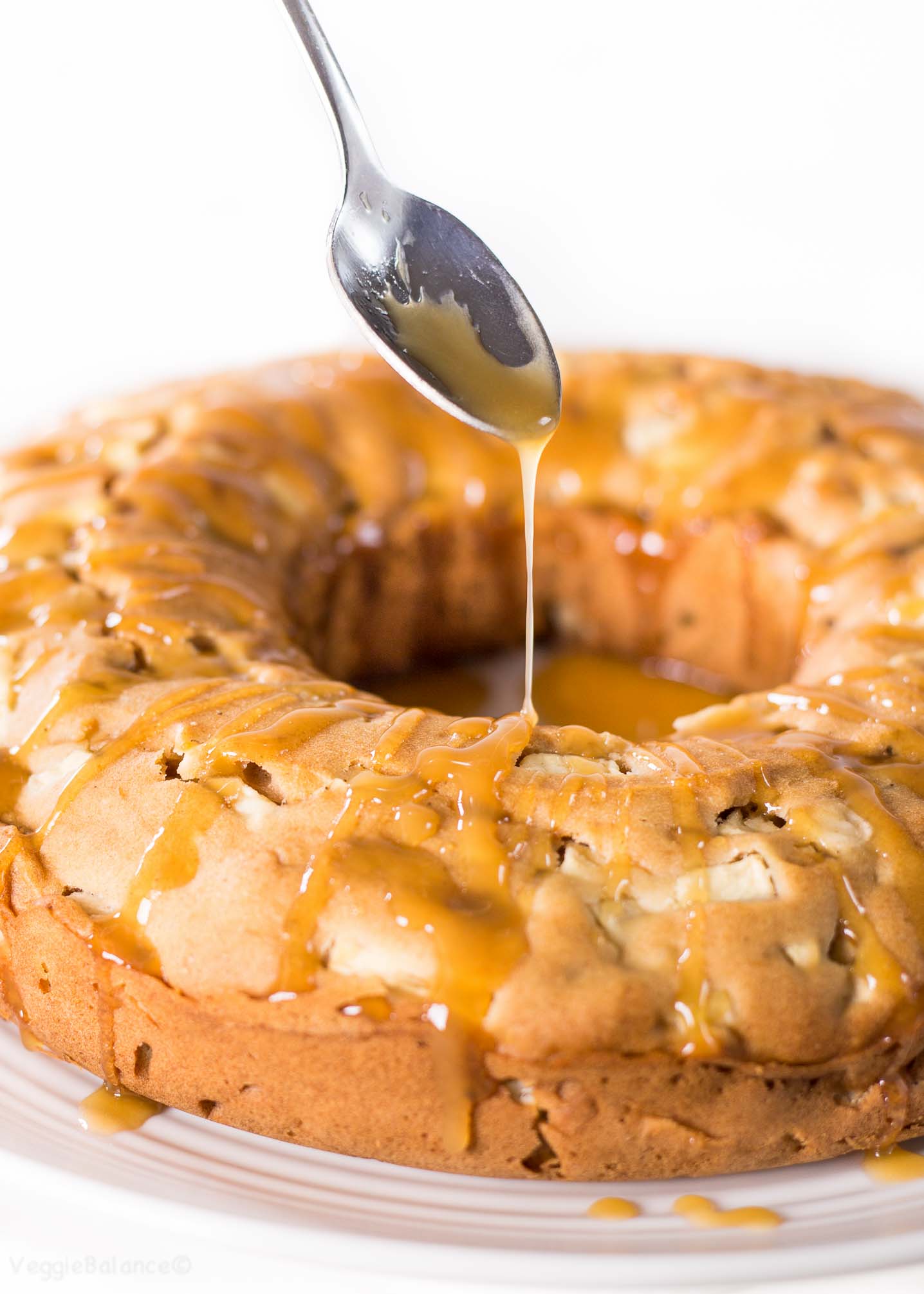 After moving twice and with a third move on the way, I found my tube pan situation severely lacking. Trying to make this recipe in a 9×13 pan worked but it definitely did not cook evenly.
Sorry grandma, I tried to not follow your recipe notes and this is what happens.
So off to buy a tube pan I went … and I've got to say, it really DOES make a difference.
Difference between a Bundt Cake Pan and Tube Pan?
Tube Pans generally have no grooves, feature a flat bottom and larger circle in the middle. It is designed for dense cakes like pound cake and in this case, our Gluten-Free Apple Coffee Cake.
Bundt Cake Pan has a few grooves to it and a smaller circle in the middle and designed for light and airy desserts, like angel food cake.
This Gluten-Free Apple Coffee Cake is exactly what I'd like with my mocha coffee on a Sunday morning. It's equivalent to baked donuts. Not a everyday thing, but what is it about a Sunday morning with a good cup of coffee and a slice of coffee cake?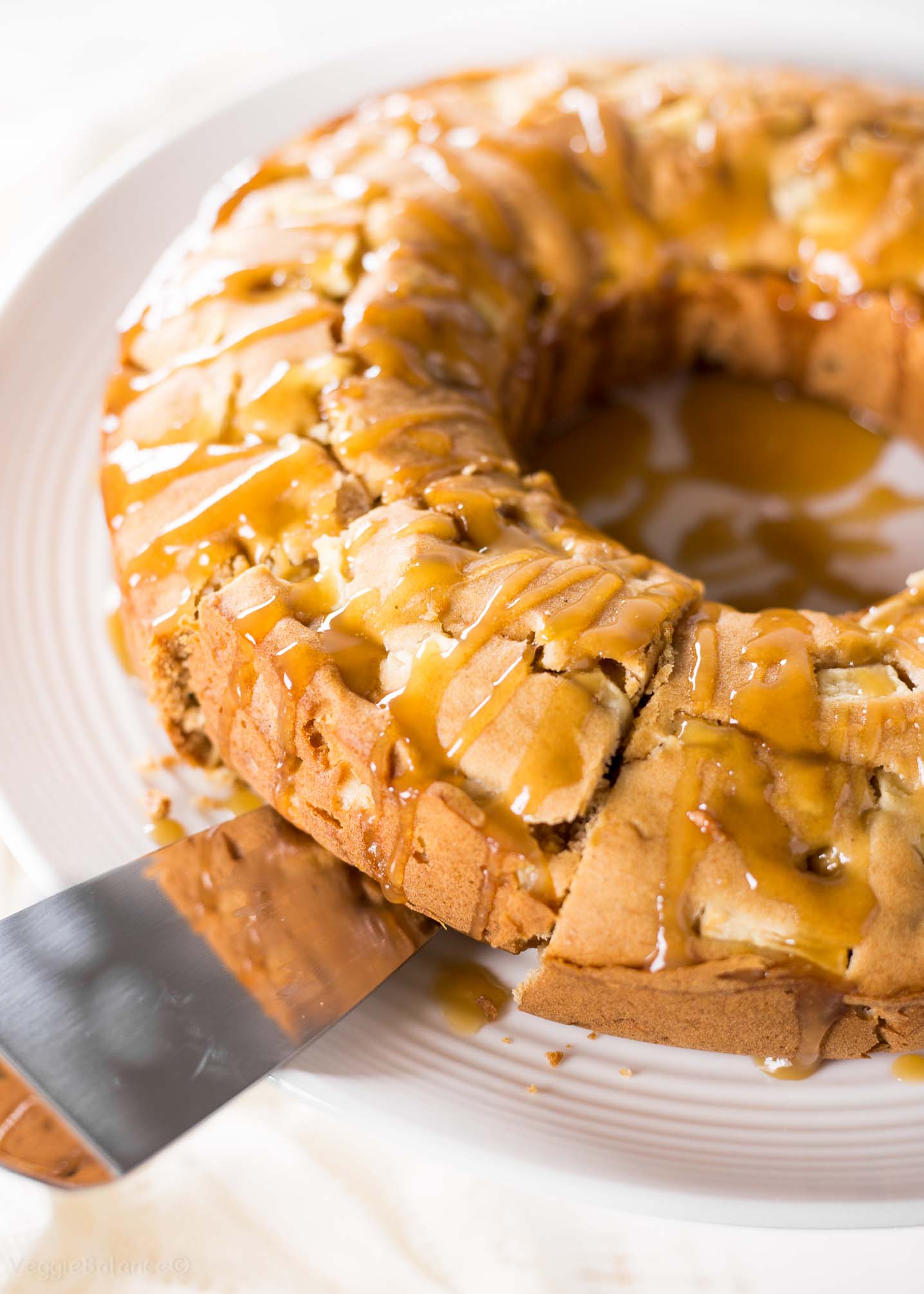 Bliss. Pure bliss. That's what.
Delicious Homemade Caramel Sauce on our Gluten-Free Apple Coffee cake is a must. All you need is.
I'm guessing you didn't know sweet caramel perfection was just three ingredients away. You are welcome.
TIP: Take a little sauce and store in a container for later to eat with a spoon or on top of some honey ice cream or cookie dough ice cream. Sorry not sorry.