Parmesan Roasted Broccoli is by far the easiest way to make this healthy and nutritious vegetable! Three easy ingredients is all you need!
(Gluten Free, Dairy Free & Vegan friendly)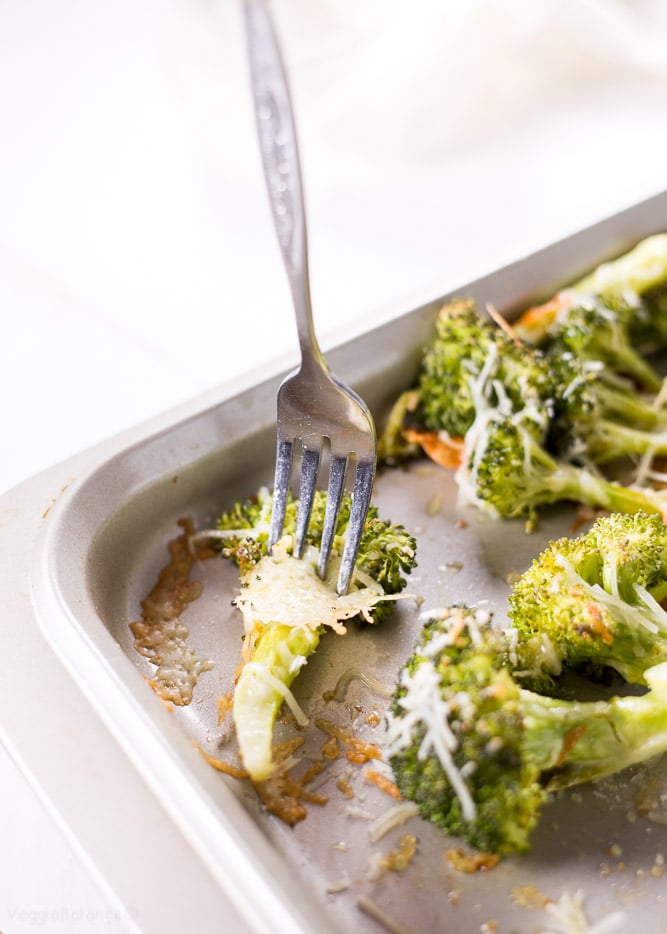 We've been pretty quiet over here for the past week. We've officially moved across the world and are working at moving into a new place. I'm diving into our favorite recipes and ones I can't WAIT to make until I have my own kitchen again. Parmesan Roasted Broccoli is just calling my name.
Have I ever told you my second favorite food obsession? I've been pretty obvious regarding my peanut butter obsession.
I mean, I make and bake everything peanut butter possible.
How could I forget that amazing recipe. Goodness, my list just keeps going. Think I need to make a separate spot for Peanut Butter items on VB menu items.
Besides the point. My second food obsession, luckily it is an even healthier addiction. (If you haven't guessed it already) Broccoli. I LOVE broccoli.
I am notoriously known for baking an entire head of broccoli and eating it in one sitting. I cannot believe I haven't shared this recipe with you guys yet! I make it in my house at least twice a month.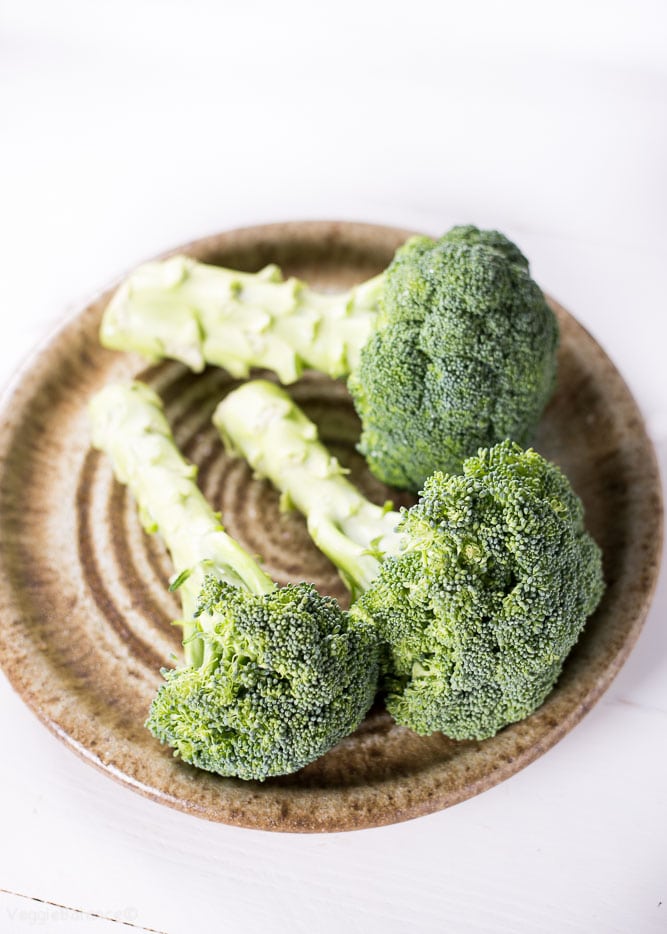 Best Parmesan Roasted Broccoli Recipe Tips:
Make sure you drizzle a little olive oil on every single floret. It'll help with the baking magic.
When checking at the 10 minute mark you want to see the broccoli to brown just slightly like the picture above.
Keep an eye on it, it'll depend how well you covered each floret, if forgotten you can have slightly burnt broccoli.
This is by far the easiest, and most simplistic recipe by far, not to mention the yummiest way to eat broccoli. Or any vegetable for that matter.
My best friend taught me this way before my cooking and baking days in the kitchen. The days before my journey where I was in pain and uncomfortable majority of my days and of course didn't feel like cooking or eating most days either.
My food and meals were consistent of take-out of any sort. My kitchen? Well, it didn't get used very often.
We got working together in the kitchen during our trip in Iceland and of course broccoli was involved as a side dish. Along with a delicious dinner that I cannot wait to share with you guys at some point.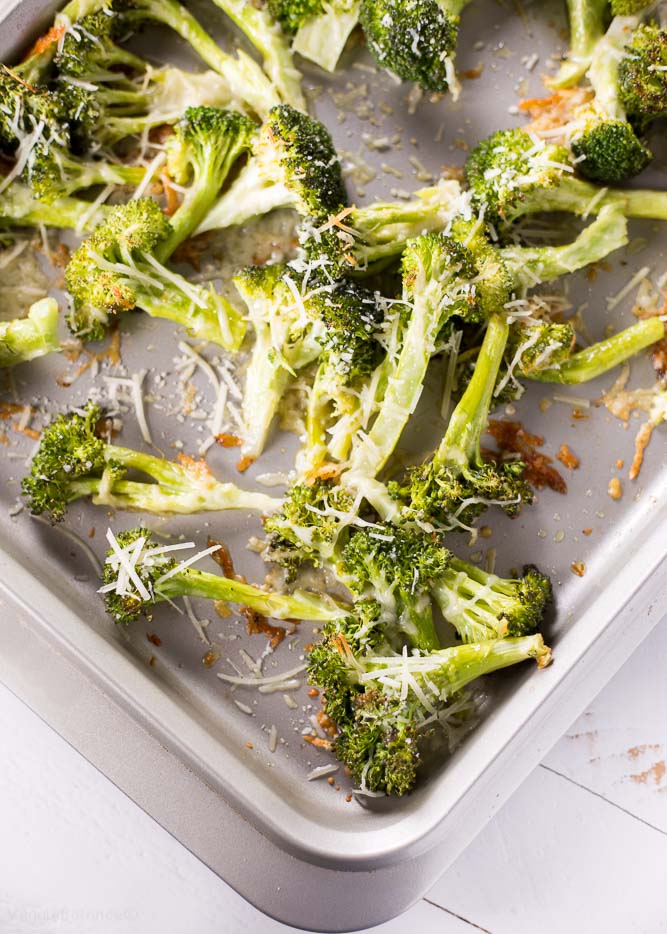 WHAT TO DO WITH THE BROCCOLI ENDS?!
This is a huge deal in our family. I love the stems but R on the other hand just likes the broccoli tops. I've had to get creative in re-purposing the broccoli stems. So here are some ways.
Freeze the stems with your other vegetable scraps like onions, carrots etc. Adding it to hot water to make your own homemade vegetable broth!
Hide it in other recipes. My favorite way to 'hide' the broccoli stems is actually in our buffalo sloppy joes recipe. I'll pulse the broccoli stems with the other veggies to add extra veggie oomph to our joe recipe.