Gluten Free Peanut Butter Pie oh my oh my, get your peanut butter fix sans the gluten in this deliciously worthy dessert.
(Gluten free, Vegetarian, Low Carb Friendly)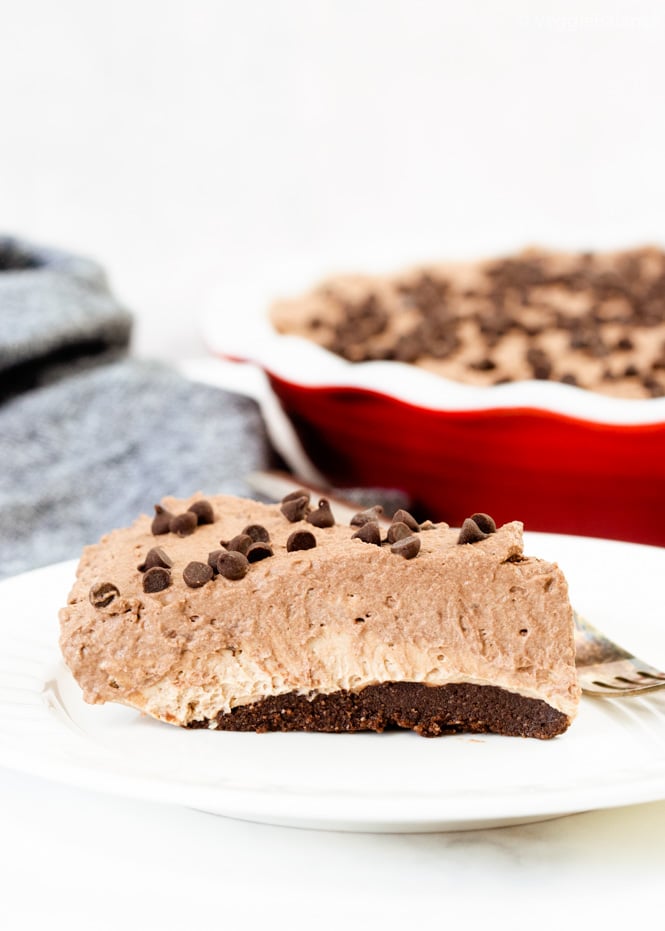 I just couldn't resist with this one. Say hello to our new favorite gluten free pie! Helllloooo. 😉
This pie is super duper delicious. Peanut butter cream cheese center on top of a dark chocolate no-bake pie crust, finished off with fresh chocolate whipped cream. Winner, winner we are having pie for dinner. Right?
We absolutely love our gluten-free chocolate pudding pie I made a while back but this pie is for all my peanut butter chocolate fans.
I know that fall is around the corner and pumpkin pies are on the horizon but feel that summer needs a proper send off with this no bake peanut butter pie. We can't say we don't absolutely love everything about no bake pies. They are the besttttttt. Fantastic during the summer but definitely should be made throughout the year for any special occasion.
All you'll need for our gluten-free no bake crust
Almond Flour
Honey or Low Carb Maple Syrup if you want to make this pie low carb.
Dutch Cocoa Powder – you can use regular cocoa powder if you'd like. We love the super dark flavor that dutch cocoa powder brings but if you just got regular cocoa powder that will suffice.
Butter
Simply mix it all together, press into the pie pan and you've got yourself the easy no bake crust for this gluten free peanut butter pie – or any pie filling your heart desires.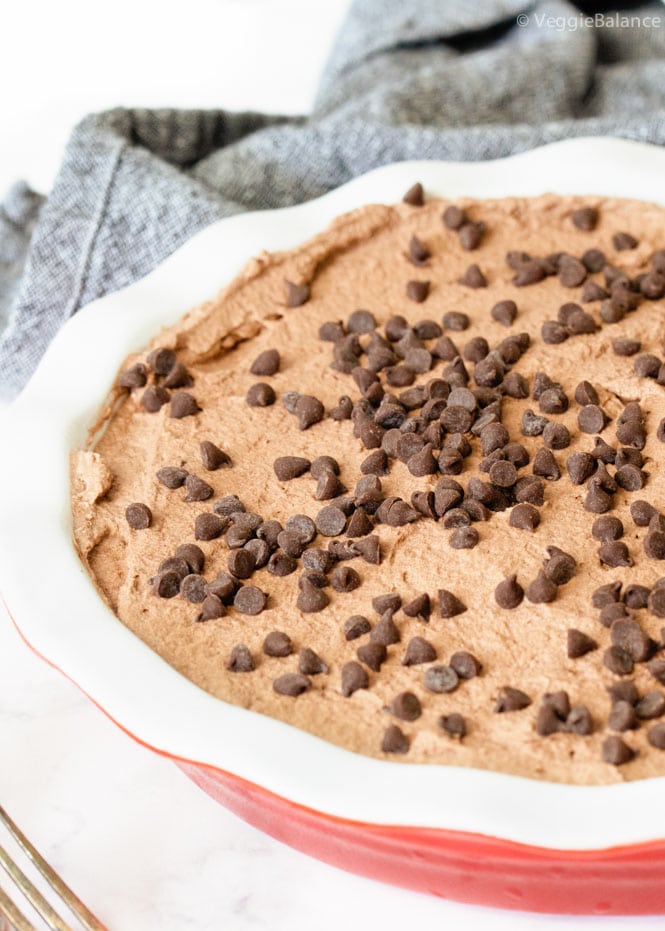 A healthier gluten-free peanut butter pie
Needless to say finding a healthier, gluten-free, all-natural ingredients in dessert are a mission of ours.
We absolutely love sweets, don't let me EVER fool you by thinking I eat carrot sticks and broccoli everyday all day. I have my nightly dark chocolate every night with my cup of tea. Sometimes it involves half a bar of chocolate depending on my mood. It is all about the balance.
Even though this is pie you can't go wrong with antibiotic free cream cheese, heavy cream, butter and fresh honey from our families yard.  All those wholesome ingredients are in this mouth-watering pie below.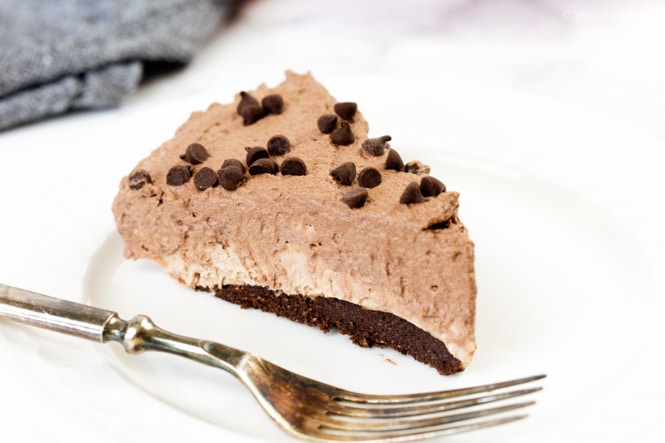 How to make this gluten-free peanut butter pie ALSO low carb
This pie is already made lower in sugar. Currently as it stands if you were to use it's traditional sugar (honey) you would be looking at 8 Net Carbs per slice.
Is this pie going to taste like the pie you buy in the store? No it is not. Instead of the 35+ grams of sugar PER SLICE you are consuming close to 6 grams of sugar with this pie. Healthier dessert can be done and it can be done right my friends.
Now for some that might be perfectly fine for their diet at 8 Net Carbs per slice. But if you'd like to bring that down even more you can use sugar substitutes that we link to in the recipe card to make your own low sugar syrup OR you can always purchase sugar-free syrup if that's something you'd like to do to make things in a jiffy.
Healthier eating and healthier living can be done and it can be done right! Lets dive into this pie.