Gluten Free Rice Krispie Treats using just 3 ingredients. This is the ultimate dessert to make in a flash with minimal effort and maximum happiness. Fabulous for parties and cake sales.
(Gluten-Free, Dairy-Free, Nut-Free, Vegetarian)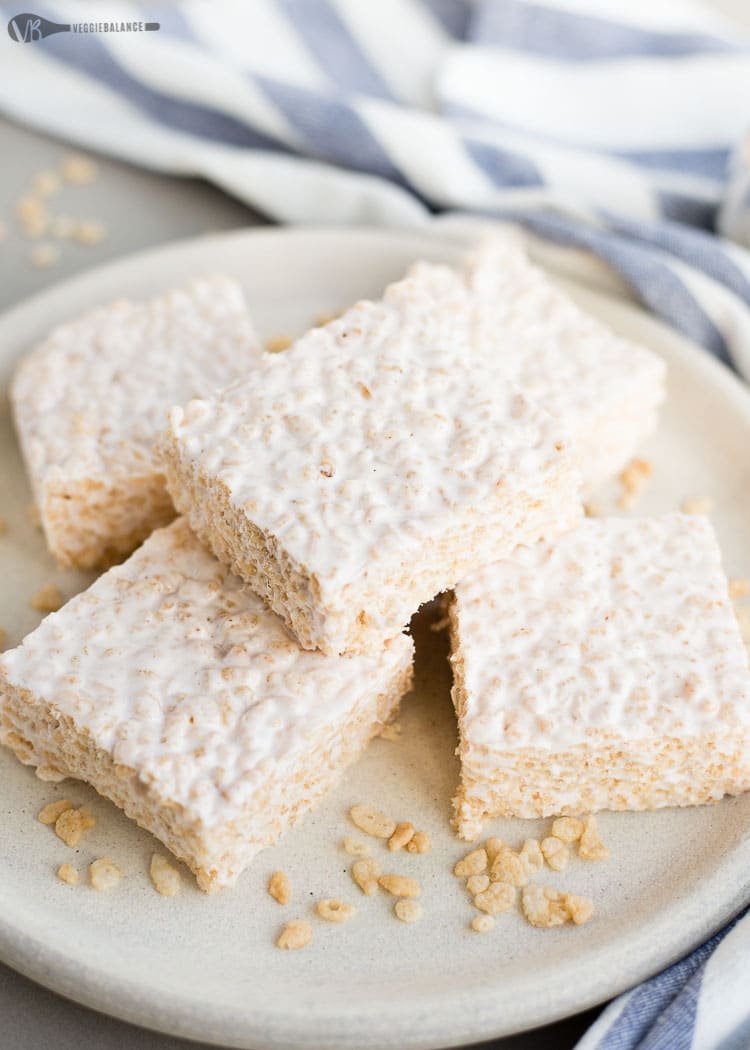 Oh my word my childhood right here on a plate. Rice Krispie Treats were always my favorite and even 30 years later I am still a huge fan.
Say hello to Gluten Free Rice Krispie Treats!
If you are ever worried about what to make for someone who is coeliac or gluten intolerant this is it. If someone made me a pan of these I think I can safely say they are my best friend ever.
Want to be someones best friend? Makes these. 😉
This Monster Cookie Dough Dip is right up there too. SO GOOD. Man I'm hungry for treats and desserts.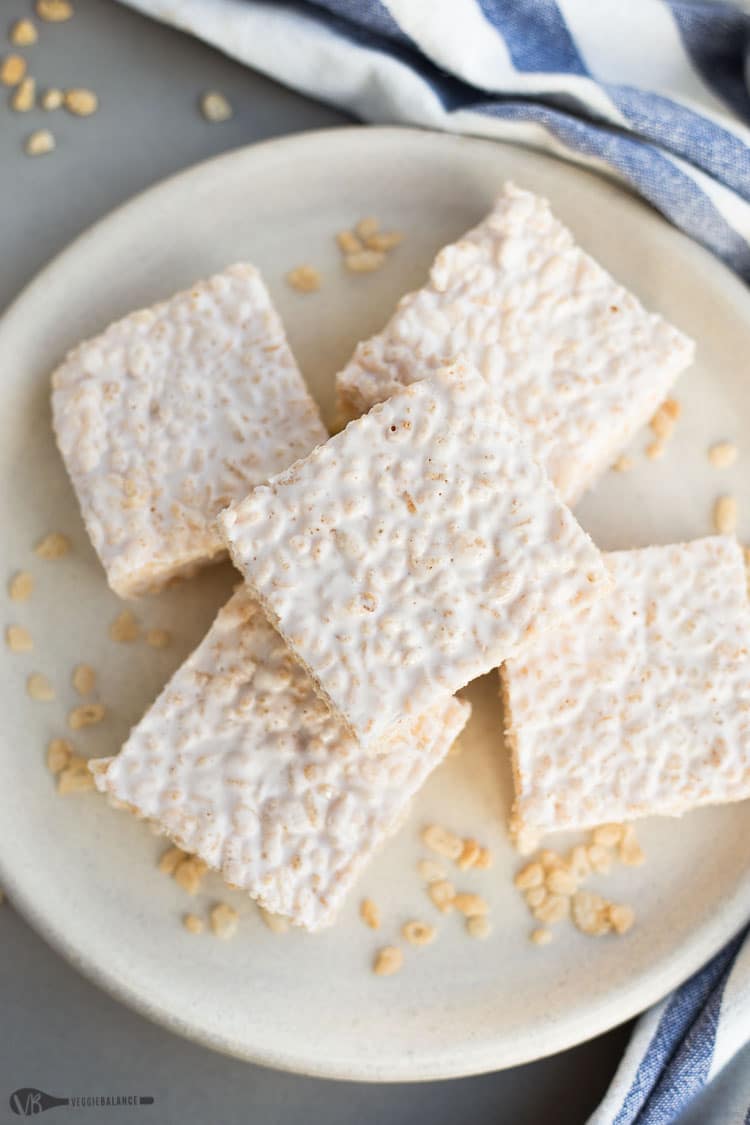 Years ago I found out I had a genetic condition called MTHFR which doesn't allow my body process the folic acid they put into anything fortified. No cereal for me for years.. And until recently I have been able to find a folic acid FREE rice cereal. My first thinking, RICE KRISPIE TREATS!!!!
We don't want cereal.. I want gluten free krispie treats.
Are Rice Krispie Treats Gluten Free?
Yes and no. You have to be careful regarding the rice cereal you use. We link an option down below in our recipe card.
Some add barely into the cereal or cross contamination is another thing you need to be aware of. When in doubt and you are making these for a gluten-free individual use a gluten-free certified rice cereal.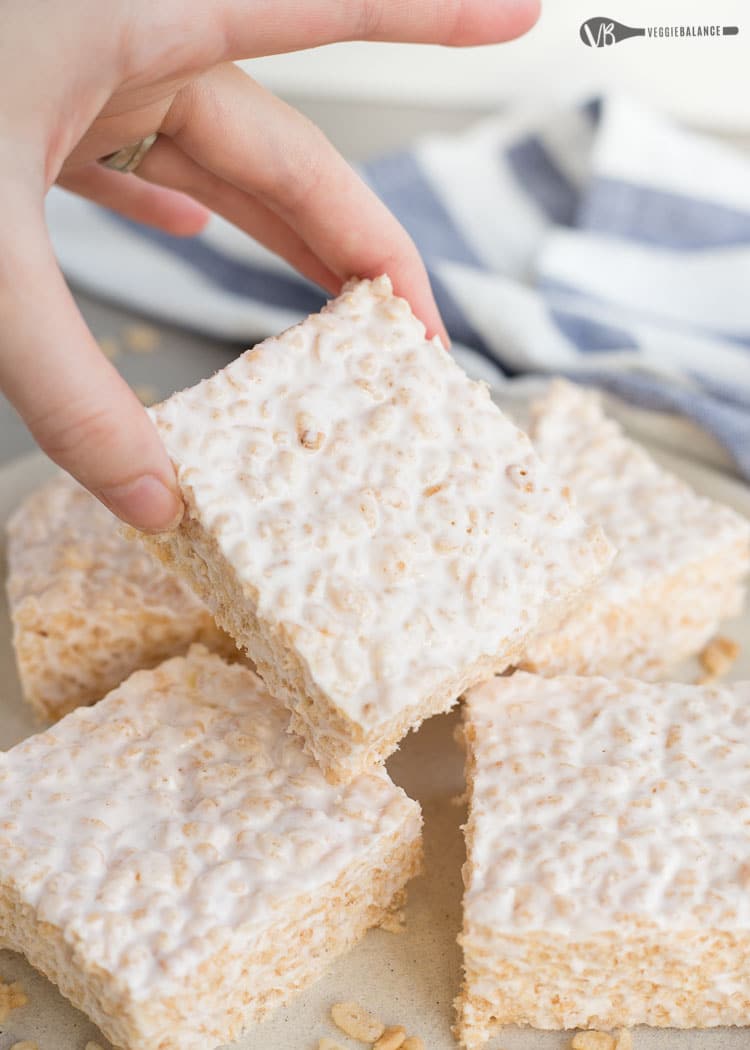 I forgot how easy they are to make and have been making them regularly ever since. There is one golden rule to making these and you will thank me for this.
Golden Rule to Making Gluten Free Rice Krispie Treats
Golden rule that will allow you to make huge batches to small individual batches. Whatever the amount of butter you use just use equal amounts of marshmallows and rice cereal.
4 Tablespoons Butter, 4 Cups Marshmallows, 4 Cups Rice Cereal
8 Tablespoons Butter, 8 Cups Marshmallows, 8 Cups Rice Cereal
You get me? When I'm making this myself and I know I'm going to be the only one eating it I'll make it with the 2 ratio. I actually love these for a travel treat. They store perfectly in saran wrap.