Ultimate Slow Cooker Apple Crisp made all in the crockpot that brings the sweet savory flavor of Fall to life. Your house will smell heavenly and this healthy dessert will leave you full and happy.
(Gluten-Free, Dairy-Free and Vegan Friendly, Lower-Sugar)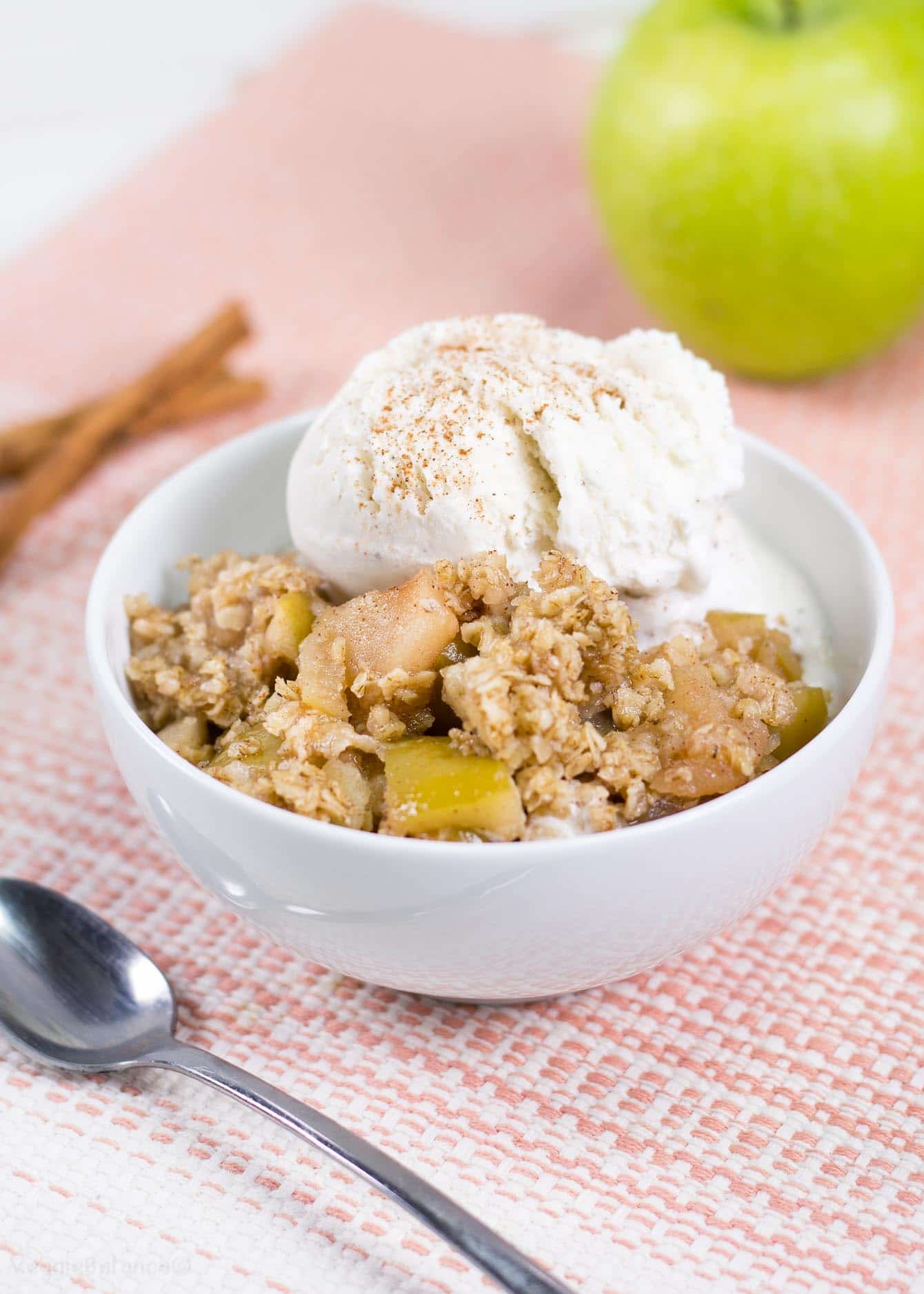 Apple Crisp is life. Now Healthy Apple Crisp is sweet sweet heaven.
Slow Cooker Apple Crisp is one of my favorite desserts for a reason.
It comes together in under 10 minutes.
Practically screams that Fall weather is here.
Engulfs your house in a smell of cinnamon goodness
There are oats involved which means it's obviously healthy. 😉
Dollop a scoop of vanilla ice cream or fresh whipped cream and we are in business! (Insert drool here.)
It's one of those it's kind-of-messy-looking dishes but who the hell cares cause-it-tastes-delicious kind of desserts. My kind of dessert.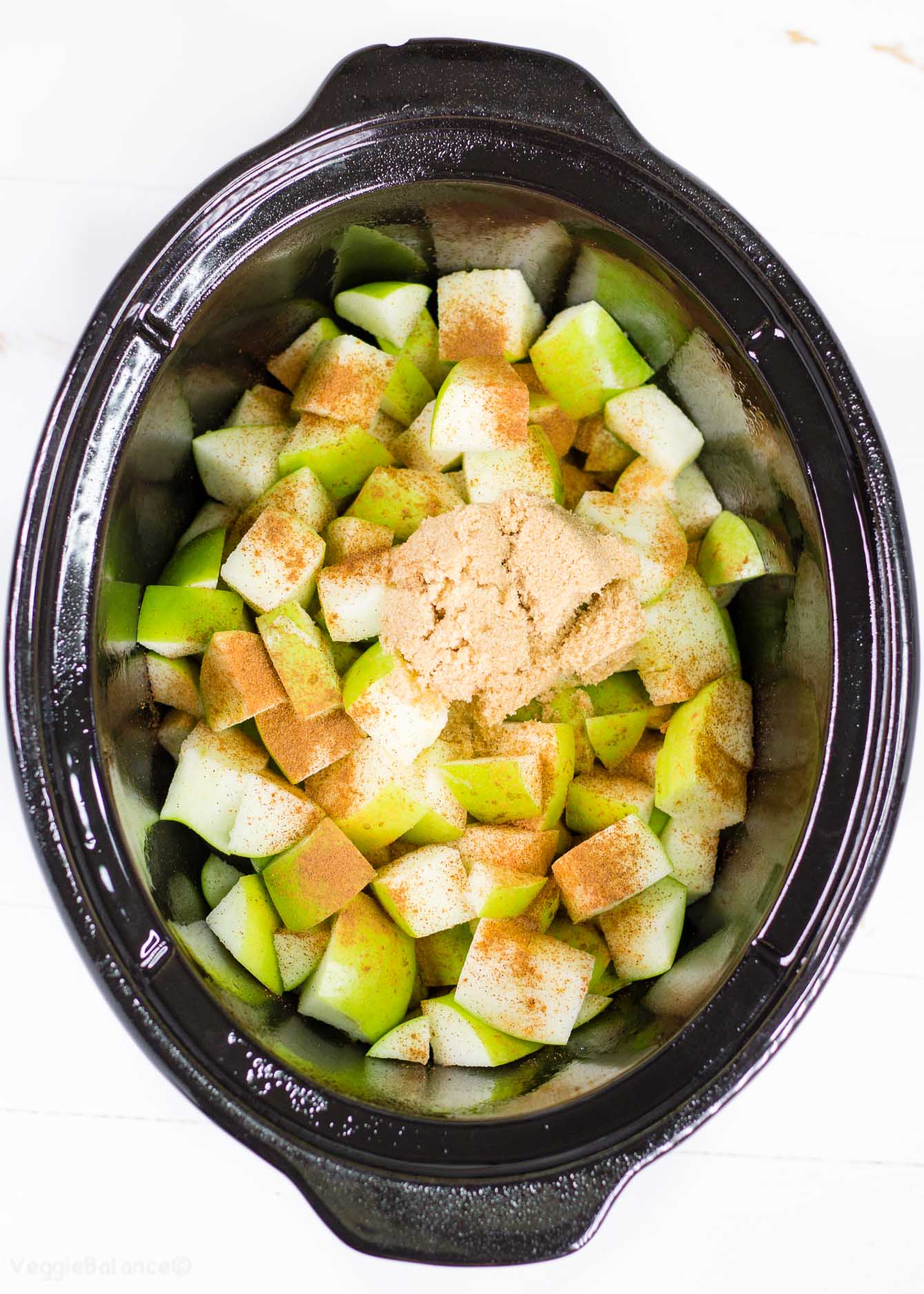 And since I'm extra 'lazy,' I simply chop the apples and throw into the slow cooker with skins on and all. Apple skins are good extra fiber … and when did we decide they didn't need to be in apple crisp?
Peeling apples is extra work and you can't tell the difference. I'm on team skins when it comes to apples.
I've made a variety of healthy and not-so-healthy apple crisp recipes in the past.
But never have we made Apple Crisp in the slow cooker. It was about time.
The early crisp morning Fall air has arrived. Time to bundle under the blankets with your fur babies and family with bowls filled with warm, gooey apple crisp. With a dollop of ice cream though … that is a requirement in my family.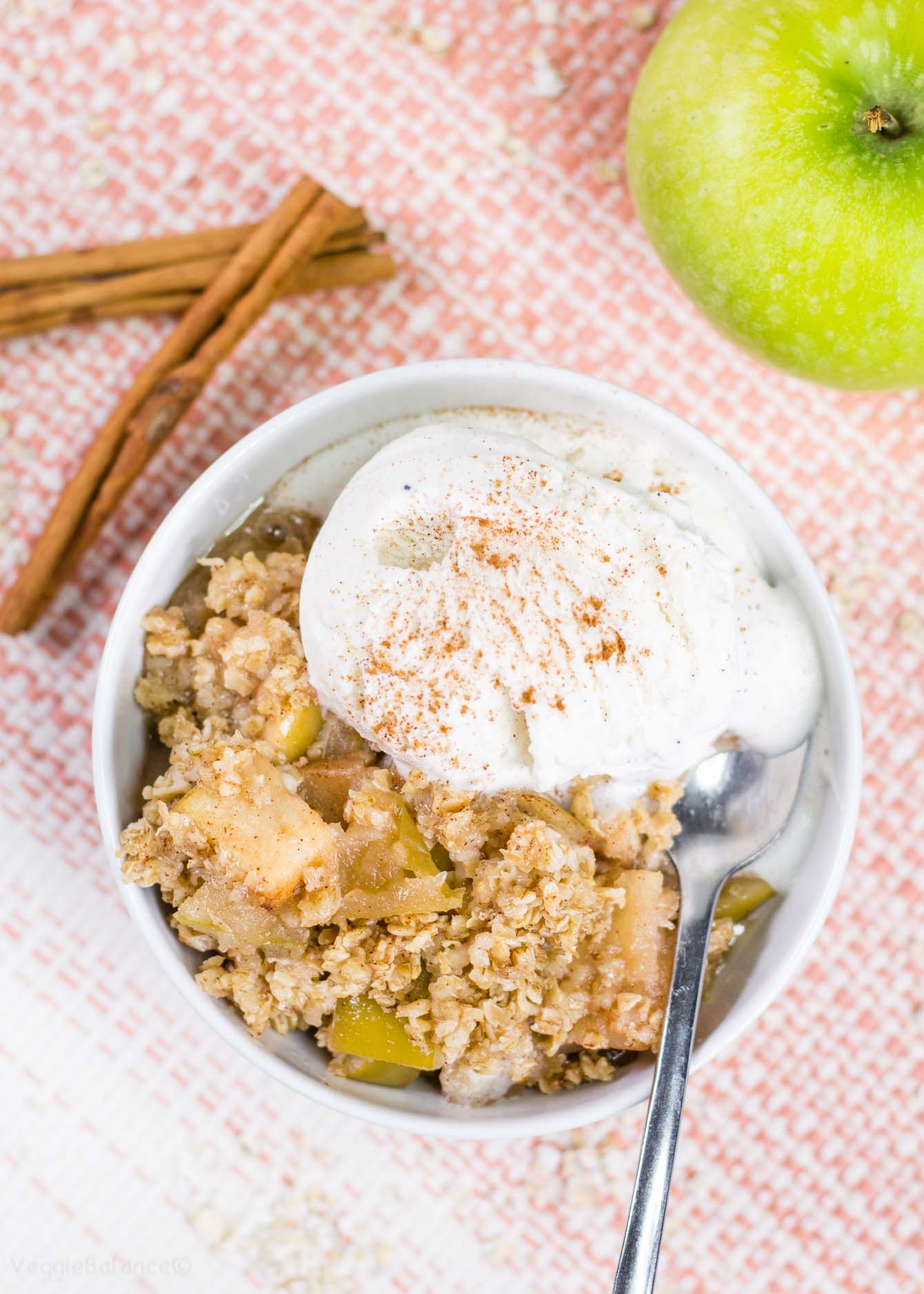 Wherever we end up moving to (To Be Determined) I just have to have a Fall season. Living too far south during Fall is just not the same as here in the Midwest.
The morning dew sits on the leaves and there is this peaceful quiet in the morning. A cup of tea under a warm blanket staring at the changing leaves on the trees is pure bliss to me.
Before we know it there will be snow on those trees and it'll be beautiful as well. But just for that ONE DAY, the remaining 120-ish days of snow-covered trees can go away.
I wish Fall and this Slow Cooker Apple Crisp could stay here forever here in Michigan or at least longer than 3 weeks … Perhaps then I would stay here … LOL.