These Gluten Free Scones are forever going to be calling your name. We'll be giving you the basic gluten-free scone recipe and from there you can add WHATEVER other ingredients you'd like to fit with your morning coffee.
(Gluten-Free, Dairy-Free friendly, Low-Sugar)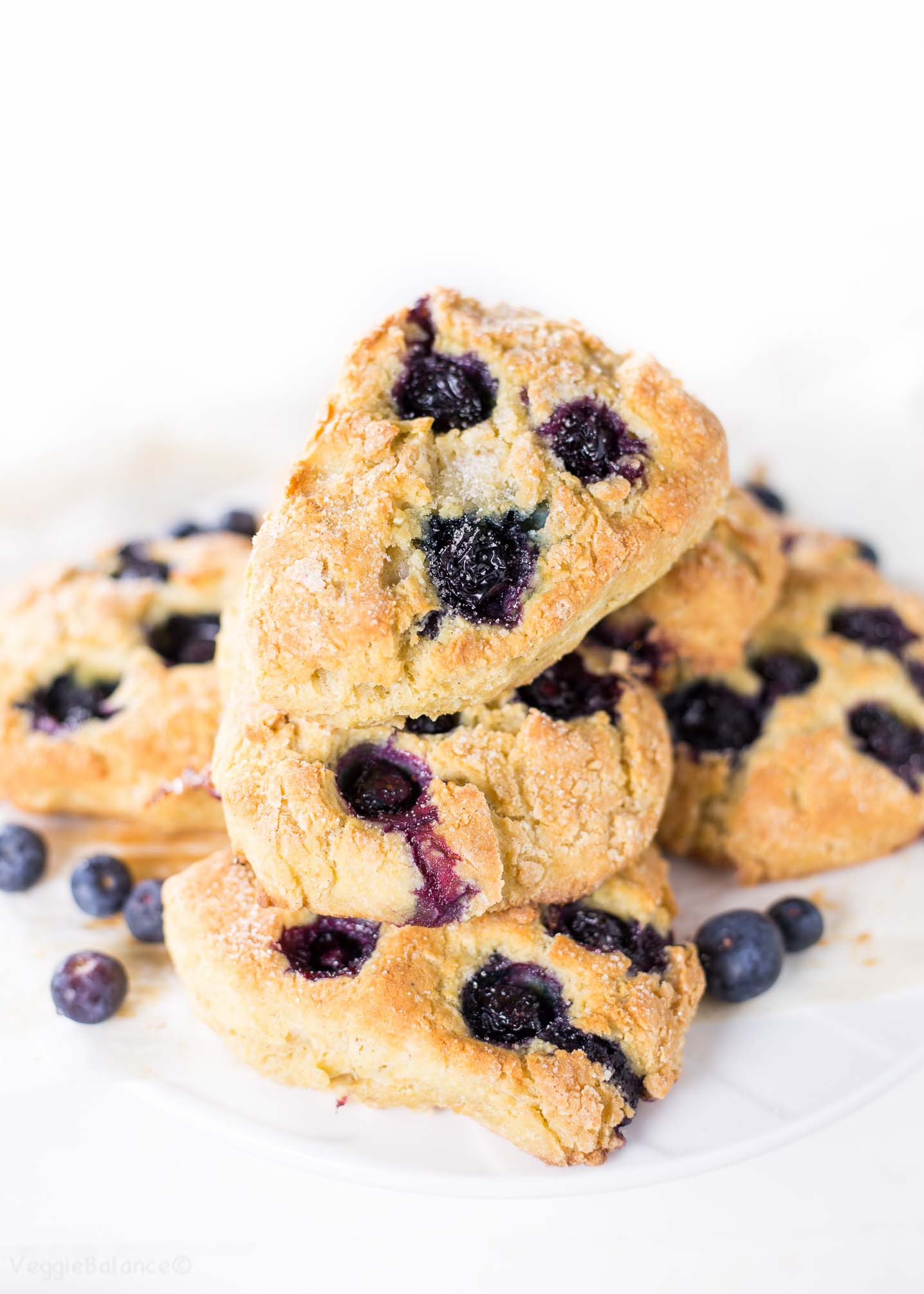 This post is sponsored by Bobs Red Mill. To learn more how this supports VeggieBalance to continually bring you free recipes every week. Find out here.
I've got to give full credit to R for this scone recipe inspiration.
We were out and about in the world traveling and R got himself a gluten-filled scone. It's a running joke in our family. R doesn't bring any gluten foods into our kitchen at home (bless his heart) but when we are out and about, it's 'das gluten time'.
The second thing, my husband never remembers what he's had – and what he hasn't had. He's eating this scone from a local shop like it's the first scone he's ever had in his life. Yes he has had a scone before, but he doesn't have the greatest memory.
Heck, I've made them before! LOL!
In a moment of culinary brilliance, he compared them to a sweeter version of our gluten-free drop biscuits, which got me thinking … he's not too far off.
What Is Different About Our Gluten-Free Scones Recipe
It has a tad bit more sweetener added to the mixture.
Blueberries! We've added our favorite fruit to the mix. With this recipe you can add any type of berries or even chocolate, if you so desire.
The batter is going to be a little wet so make sure you turn it on to a well-floured surface and properly flour your hands while forming the scone circle.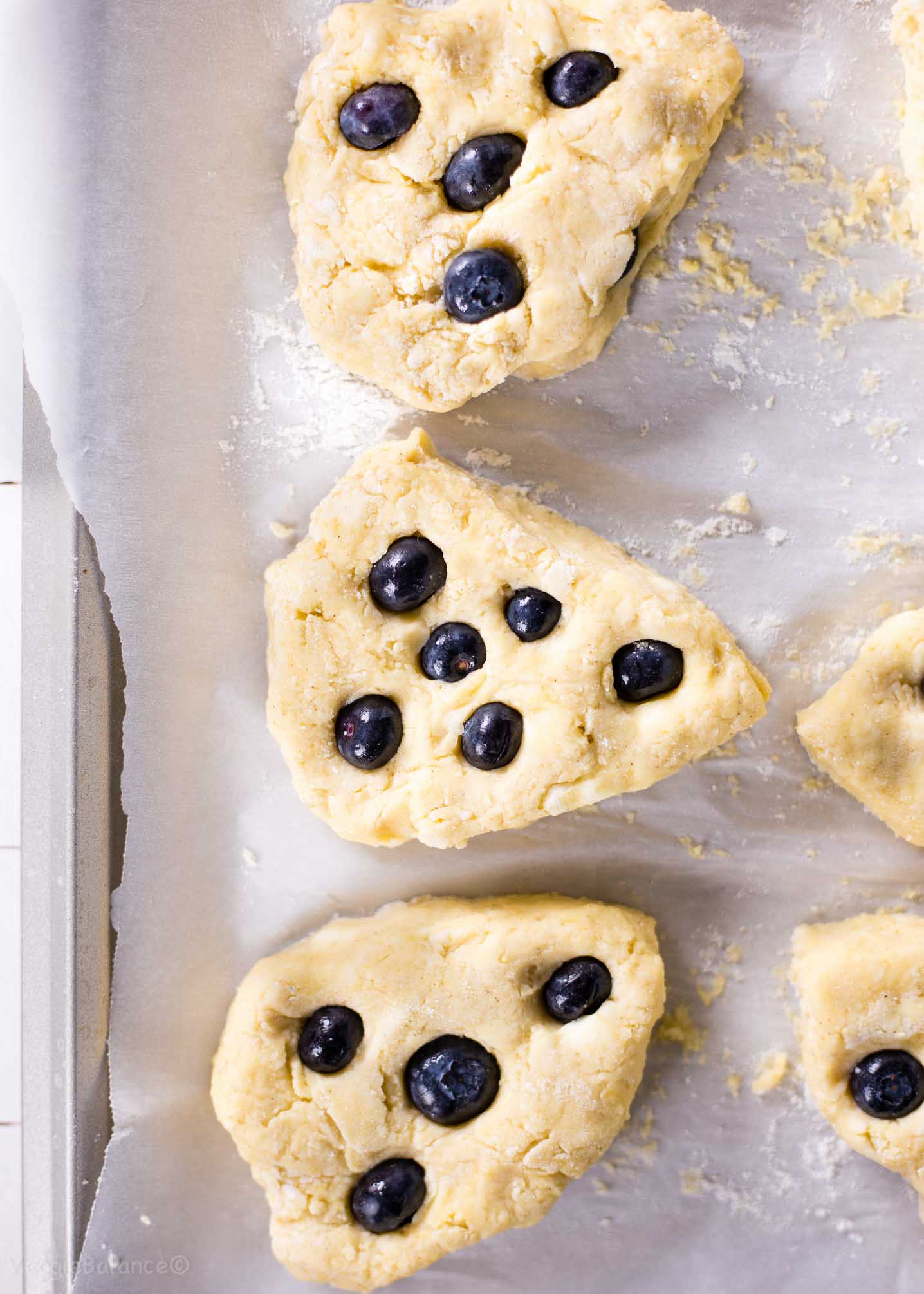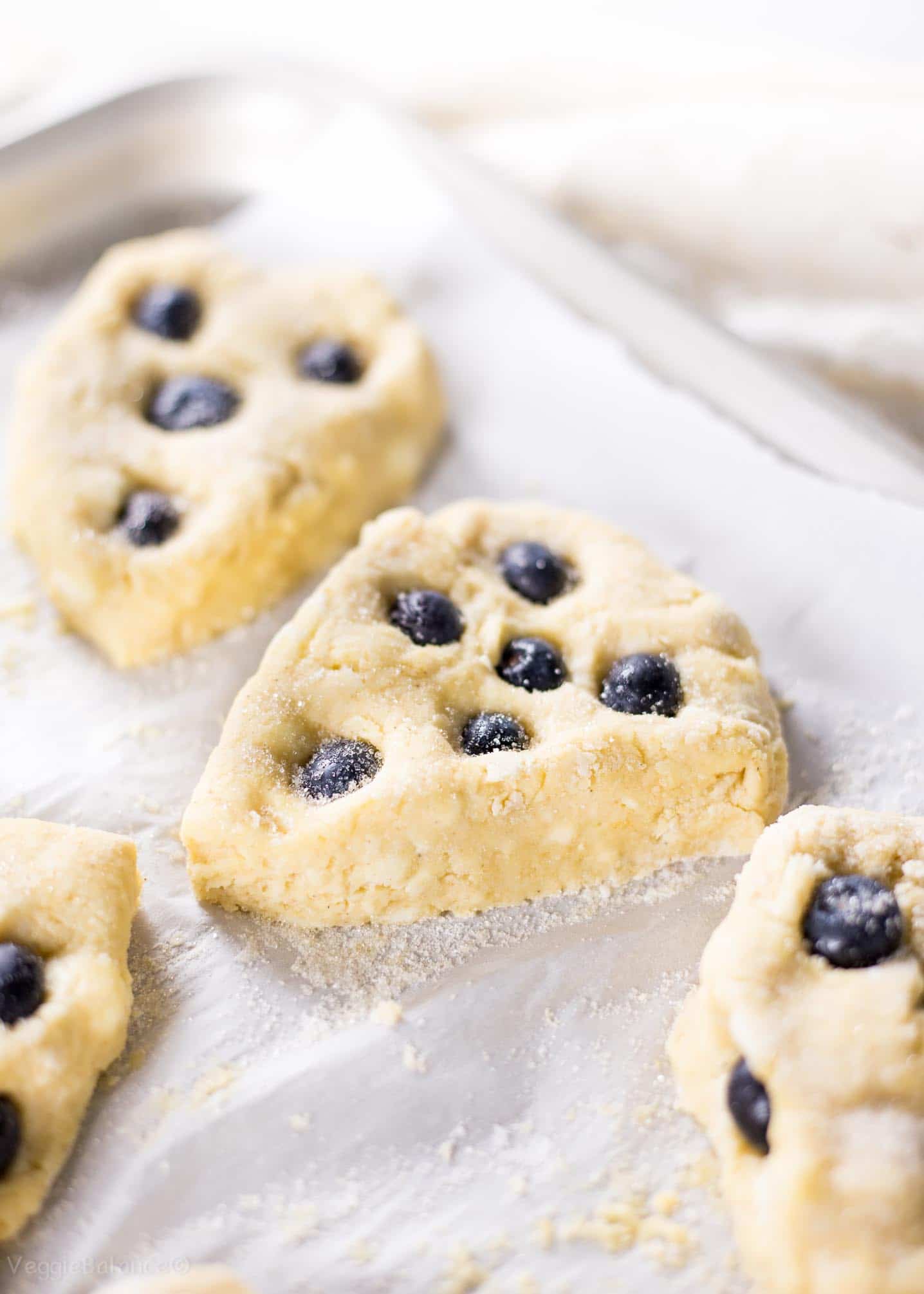 Gluten-Free Scone Topping Options
We used blueberries because that's what I had on hand. I forgot to use my frozen blueberries though so if you want to go the frozen route take a look at our baking with frozen blueberries tips to help you keep from getting blue scones. (Unless that's what you're going for!)
Raspberries
Blackberries
Chocolate
Cinnamon
Realistically, the options are limitless.
The sky is the limit with these amazing gluten-free scones. Now join me with a cup of tea or coffee this morning and we'll talk about this crazy little thing called life. We've got lots to talk about. <3