Fresh Spring Rolls with Avocado recipe bring unseasonably good taste with healthy ingredients and oh-so-amazing Thai Peanut Sauce. (Gluten-Free, Dairy-Free, Vegan, Low-Sugar)
Am I behind the times for the season? Spring Rolls when it's obviously about to be Fall …  I know spring rolls aren't ACTUALLY because of spring. I'm here just for the the peanut sauce.
Ohhh the Thai peanut sauce … I will always be there for the peanut sauce.
It's a big part of why I love these Thai Peanut Veggie Wraps from the deep dive archives of VB. They will need a update soon. Every time I make them, I demolish them immediately … It's all about the peanut sauce.
I love these Homemade Spring Rolls because they are stuffed with just wholesome ingredients.
Mushrooms
Broccoli Sprouts
Avocado
Then, of course, dipped in a perfect gluten-free Thai peanut sauce.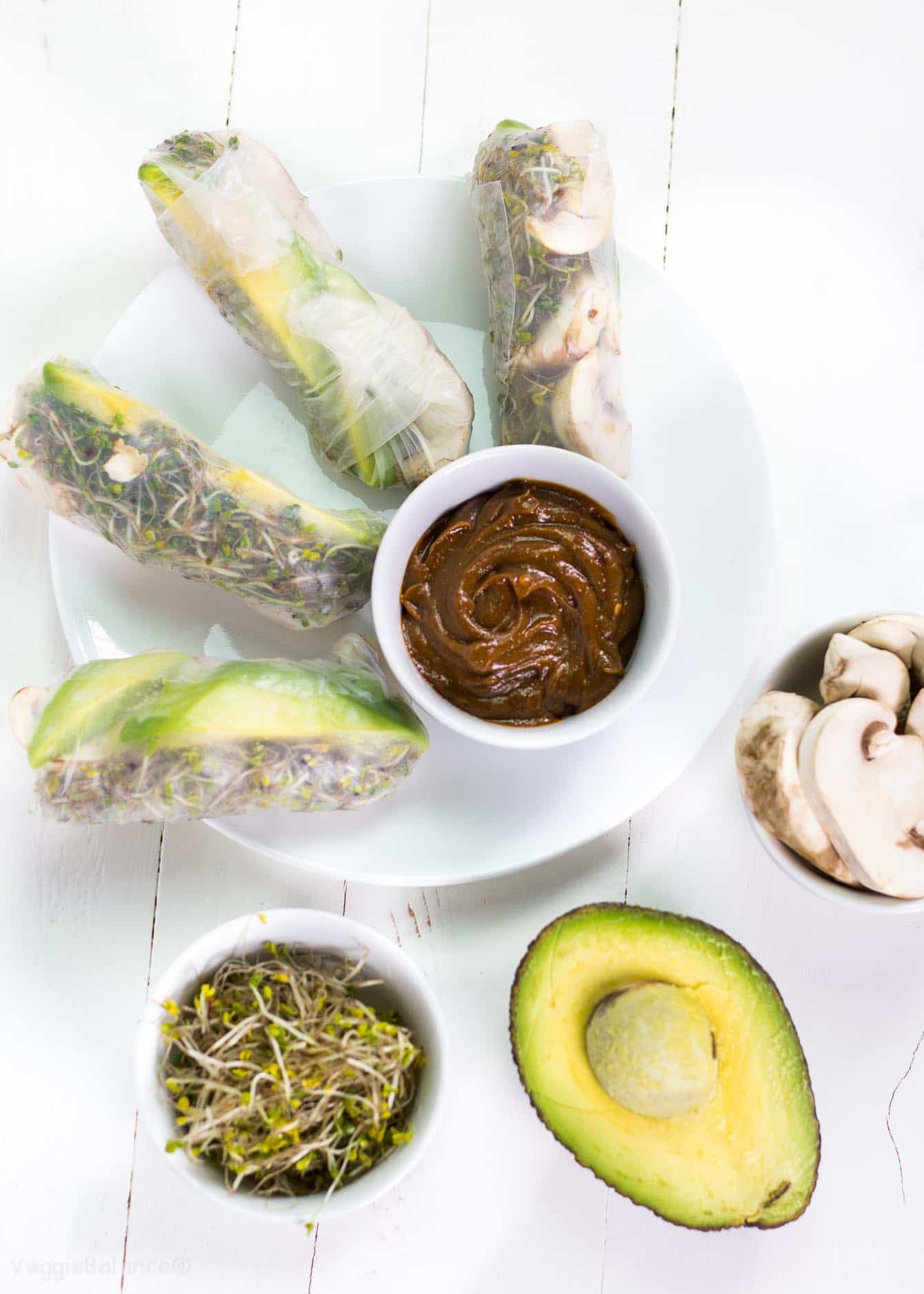 I apologize in advance if I keep talking about this Thai peanut sauce. If there is ONE THING you make from this post, you've got to make this. And then slather it in everything. I even love dipping raw mushrooms in it. ERMAGAHD.
I love making these when I'm struggling to get back onto the 'better eating wagon'. I'm human. I have my good weeks and my bad weeks. The weeks that all I want are potato chips and bowls of peanut butter chocolate cereal.
I am not going to tell you too much about this gluten-free peanut butter chocolate cereal I found…except it's dangerous. I cannot ever buy it again. SO DANGEROUS!
So when I made the decision that I do, in fact, need to stop eating junk. Also in effort to keep my house clean, these Spring Rolls were back in business.
Big news, we officially put our house up for sale and sold it! OH. MY. WORD. My moment of freak out can be documented with our Quinoa Black Bean Tacos post.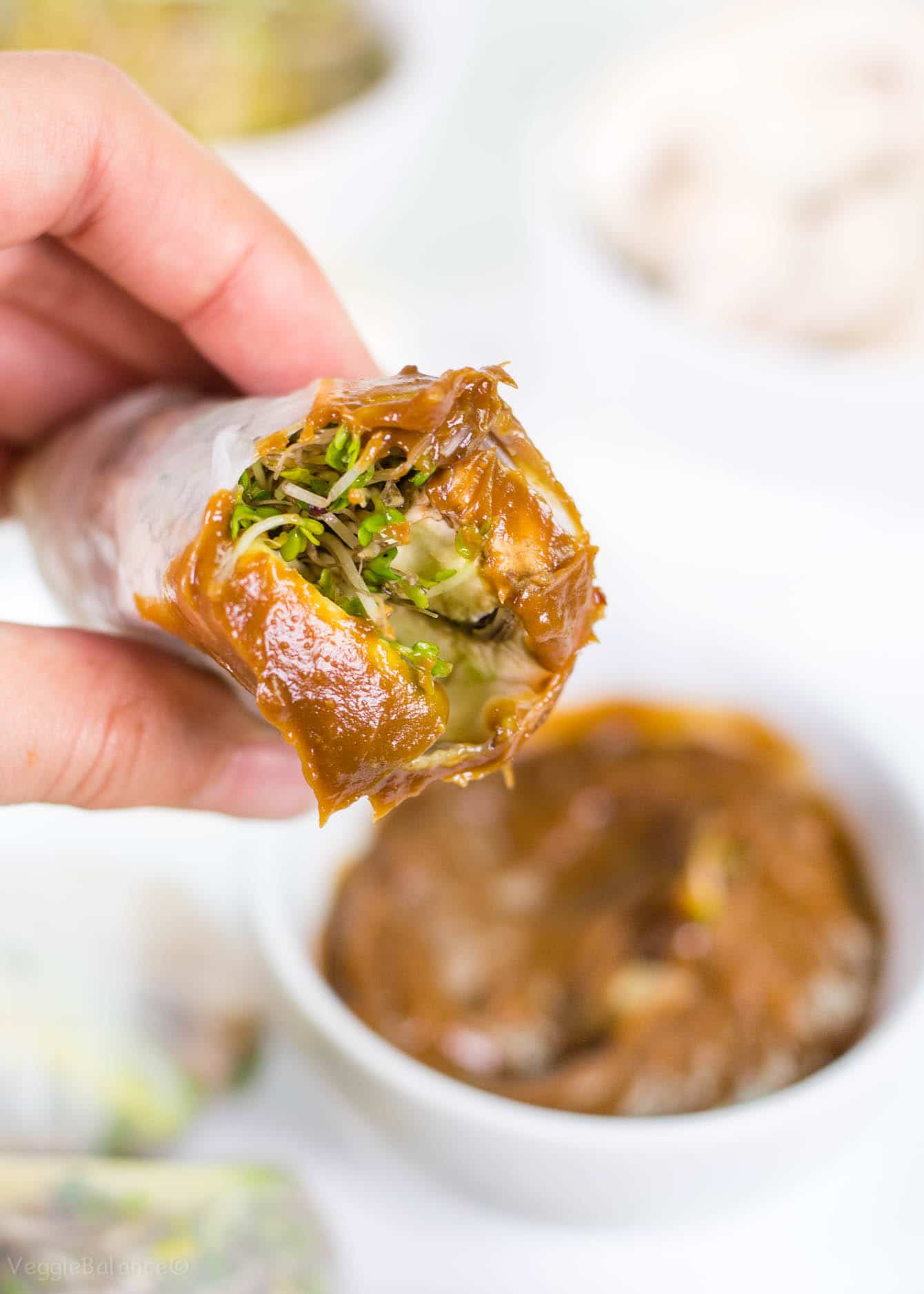 As it turns out I really am not a fan of people in my house. I literally cook and work in my kitchen everyday, words cannot capture what it is like to keep my house 'show' clean.
It feels like I can't live in my house. Which I guess isn't going to my house soon. So weird.
Be prepared for even easier, quick meals guys. Is that possible??? Challenge Accepted.
Join me in our ultra 'lazy' we-ain't-got-time-for-that cooking with these Spring Rolls with Avocado and Thai Peanut Sauce. We are the cool crowd.