Gluten Free Soft Baked Pumpkin Cookies with Brown Sugar Frosting will bring the savory pumpkin-y goodness home for the almost holidays (or any time of year, really).
(Gluten-Free, Dairy-Free, Vegan Friendly)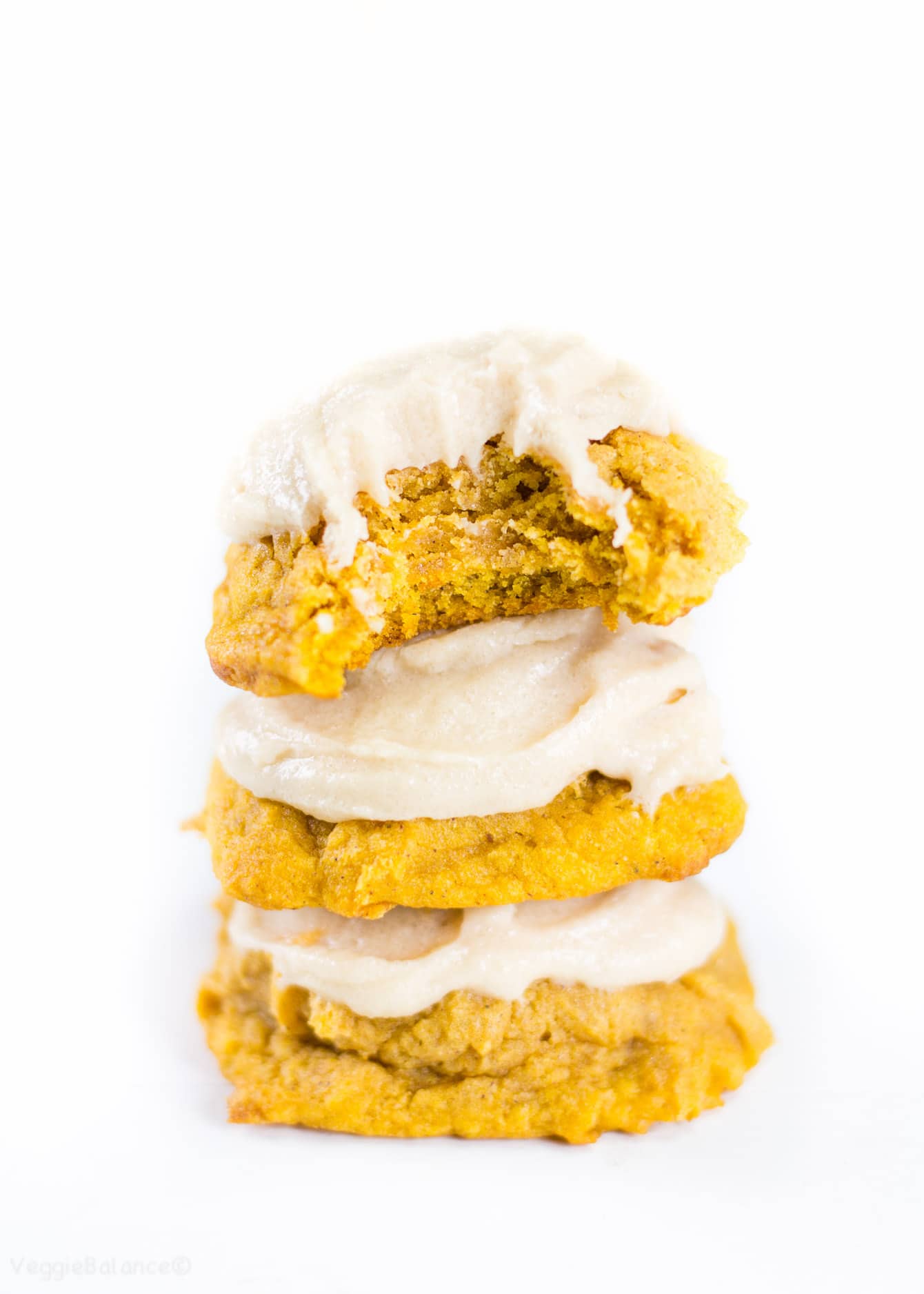 This post is sponsored by Bob's Red Mill. To learn more how this supports VeggieBalance to continually bring you free recipes every week. Find out here.
Each year I can't wait to make these cookies. I've been waiting ALL year to share these soft baked pumpkin cookies with you guys. Because truly they are THE BEST soft baked cookies ever AND they have pumpkin. It's fall happiness in cookie form.
Stop everything you are doing and MAKE THEM TODAY.
Because we only have so many days left of pumpkin-mania and believe me, you are going to want your fill of these. (Ok, really you can make 'em happen all year round but this is the BEST time.)
Years upon years ago, I stumbled upon this recipe from a friend. I'm still unsure WHERE this came from and WHO gave me this heavenly recipe but you have forever been my favorite person since… I swear.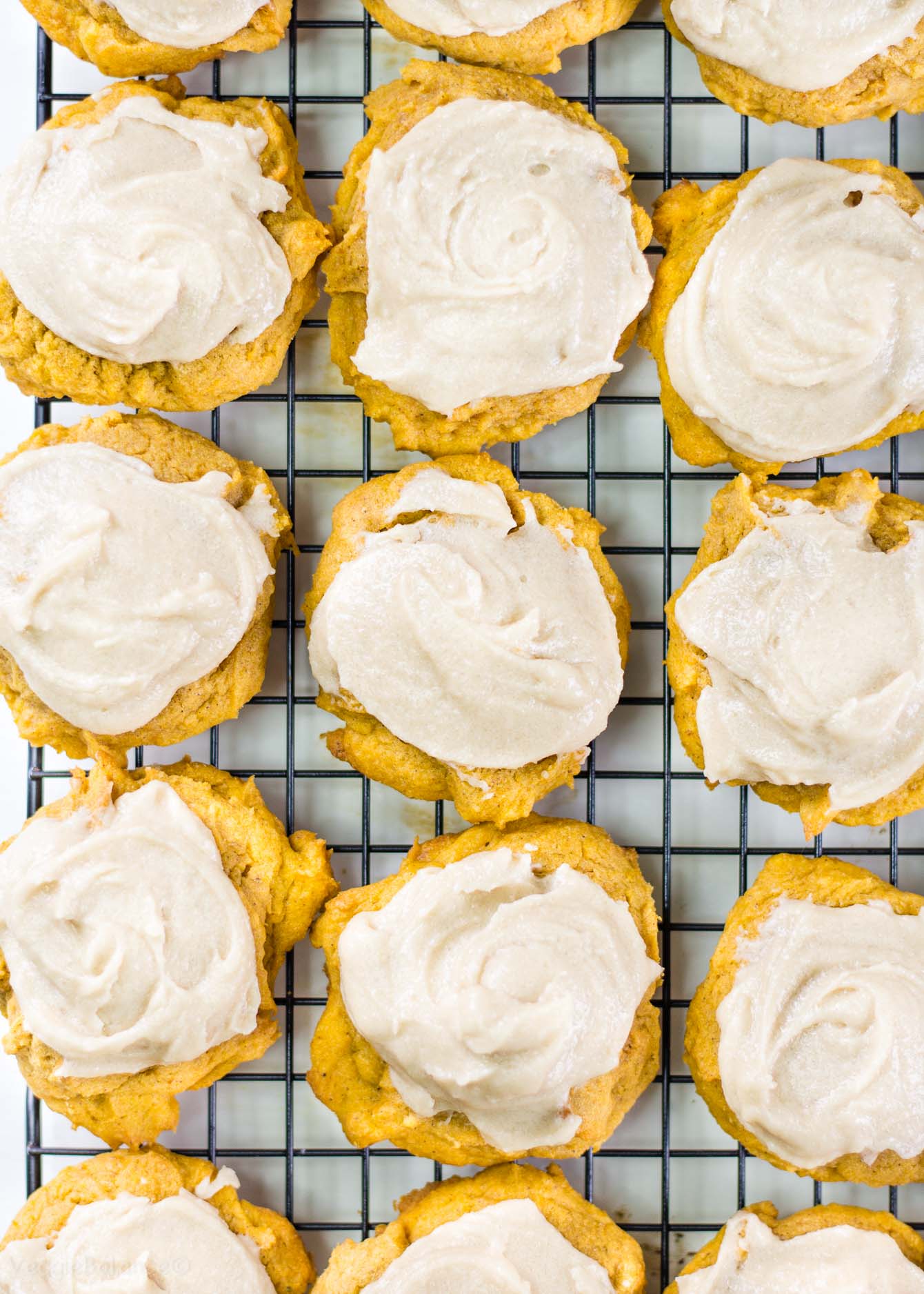 It's stayed deep down into my recipe box, waiting for the day to make it a gluten-free treat everyone will swoon over.
That day has come. Thank goodness!
As all my favorite cookies recipes go, this is a throw-it-in-the-bowl-and-stir type of recipe.
Best type of recipe everrrr. No fuss but with EPIC deliciousness in return.
Now if you are watching your sugar intake you can feel free to omit the brown sugar frosting. It'll still be delicious.
This is like our buckeye bars, sometimes you just want to make that super duper treat. When I want to take a dish to pass around a crowd, I bring the buckeyes bars or these soft baked pumpkin cookies WITH the brown sugar frosting. Cause delicious treats are love.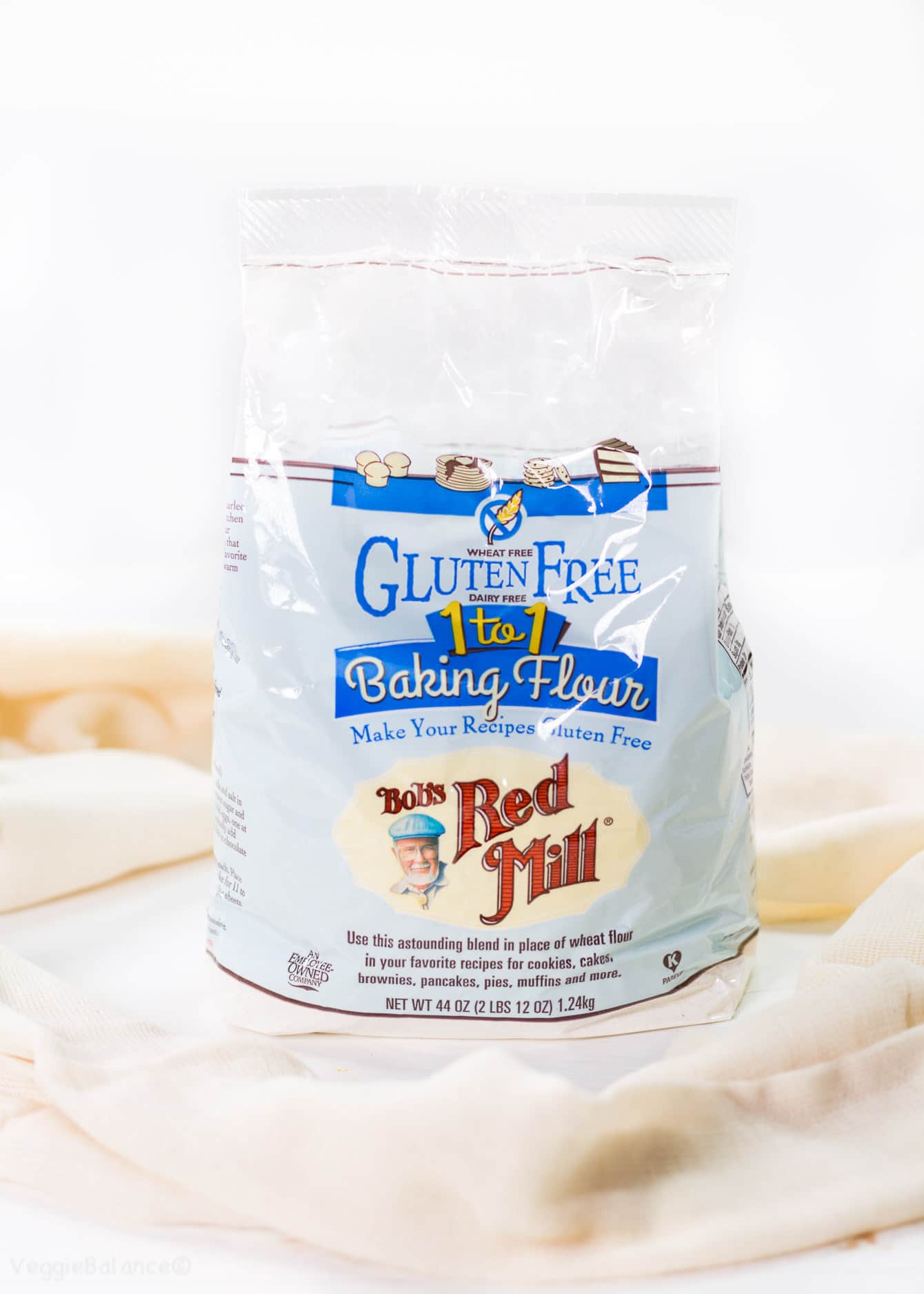 In my humble opinion, the brown sugar frosting takes these cookies to the NEXT level. They are sweet enough that they actually satisfy my cravings and help me not eat 10 cookies in one sitting.
Not to mention this 1-1 Baking Flour from Bobs Red Mill is seriously the most PERFECT and easiest flour to use for gluten-free baking. It is a dream and is my favorite gluten-free flour that mimics traditional flour.
Plenty of times I've had people actually QUESTION if my desserts are in fact gluten-free.. they are.. it's the flour blend that makes them rock. 😉
These Gluten-Free Soft Baked Pumpkin Cookies, however, rock just because and are so addictive you'll find yourself coming back for a bite every couple hours.
So… for us.. It's best these are made with the intention to give some away to fabulous friends, family and neighbors.
Want to gain the best friend award? Make these soft baked pumpkin cookies.
You are welcome.