Lemon Rhubarb Bars for a twist on a classic lemon bar recipe while using the overgrowing rhubarb in the garden.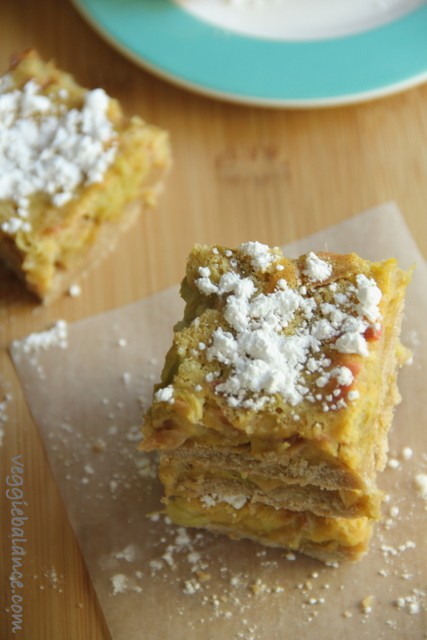 Just looking at these pictures screams summer to me. Don't you think? I've been feeling the summer dread lately. What is the summer dread you may ask?
Well, it's that feeling where you realize your summer is flying by and you have done HALF the things you'd wanted to do during the warm months.
Re-do the deck railings? No.
Gone up north and spent the weekend on the lake? No.
Gone camping or fishing? No and no.
It's depressing. What's even more depressing is my extremely busy time at work is around the corner and that zaps all the remaining life out of the remaining summer. Bummer sauce.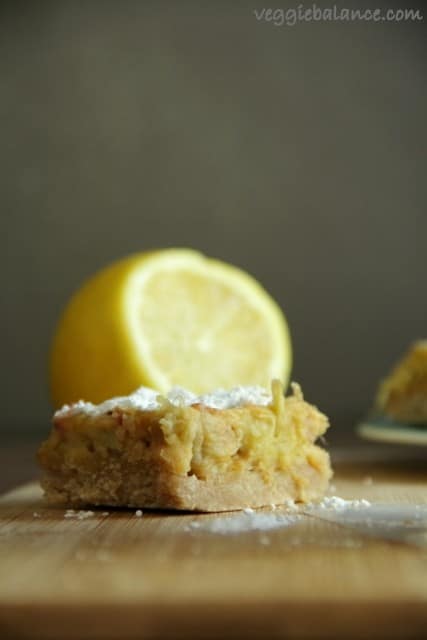 In event, I've made these amazingly lemon rhubarb bars to bring some summer into my life! Aren't they just so pretty? Believe me, they taste as heavenly as they look.
My husband will concur eating more than half the pan. I believe that stamps them with "The Husband Approval Seal". My mother made these rhubarb bars during our last family get together.
I ate a tiny little bite just to taste it, when my husband had two hefty helpings I realized he REALLY liked them. That's when I was inspired to try a lower-sugar option and opt out of the butter.
It's a obsession really, I love tweaking recipes. Butter was swapped for a healthier fat of grapeseed oil and sugar was cut by over half.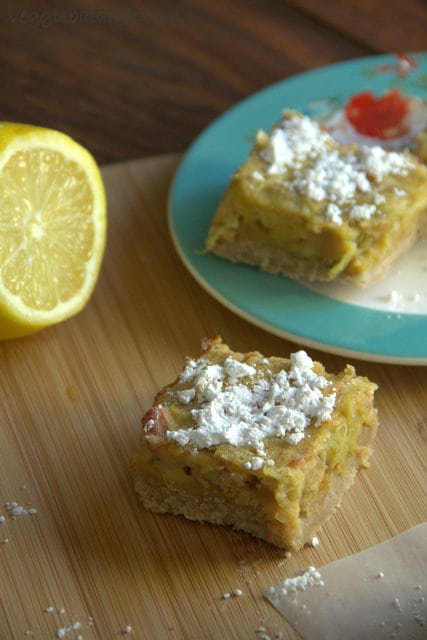 These are the result of my tweaking recipe session. Turned out heavenly delicious. Husband approved stamped and even stated he liked them better than my mother's recipe.
You know they are good if he states they are better than the chocked full of sugar version. (In spirits with the world cup) GOALLLLLLLLLLL!!! 🙂
The sugar was cut more than 75%. I also swapped the butter out of the crust and opted for a healthier grapeseed oil than is high in polyunsaturated fat and vitamin E. I love baking with it as it doesn't have the strong bold flavor olive oil does but gives the healthy fats our bodies need.