Healthy Double Chocolate Chip Banana Muffins recipe with the delicious chocolate flavor packed in a healthy, skinny, dairy-free, gluten-free muffin for breakfast! Just 50 calories per muffin!
Chocolate for breakfast? Yes, please!
As I was writing the banana chocolate chip muffins post last week, I realized there was an opportunity to bring these to the next level. Introducing . . .
Healthy Double Chocolate Chip Banana Muffins.
Can I get an Amennnn!?!
Double the chocolate, double the deliciousness, and double the health! Wait, double the health?
These muffins are secretly skinny, healthy and completely butter-free, gluten-free and just so happen to be dairy-free, too.
May I also touch base on my mini muffin issue? I just love them; love baking them and, more importantly, love devouring them. I can't promise my mini muffin obsession is over. I just can't.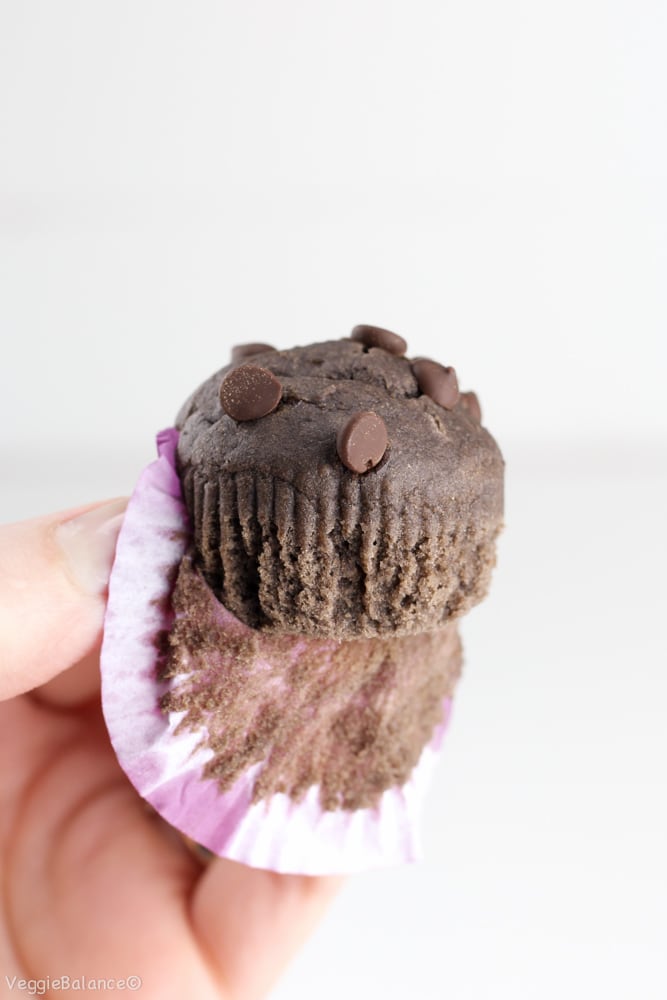 Based on a question asked on our Facebook page, most people own mini muffin pans.
Hello, my fellow mini muffin lovers. I am happy I am not alone in my love for tiny little morsels of delicious muffins.
If you don't have a mini muffin pan, no worries. By the time we are finished with this post, I predict you'll want to join the mini muffin pan fan group.
If for any reason you are not yet convinced (like, you put off purchasing a mini muffin pan because it's just another item in the kitchen to store and you hate spending money on something so unnecessary), honestly, I understand you.
I can't even remember how I ended up with a mini muffin pan a couple years back.
But now I don't know if I could live without it.
I don't know if I could live without these healthy double chocolate chip banana muffins either.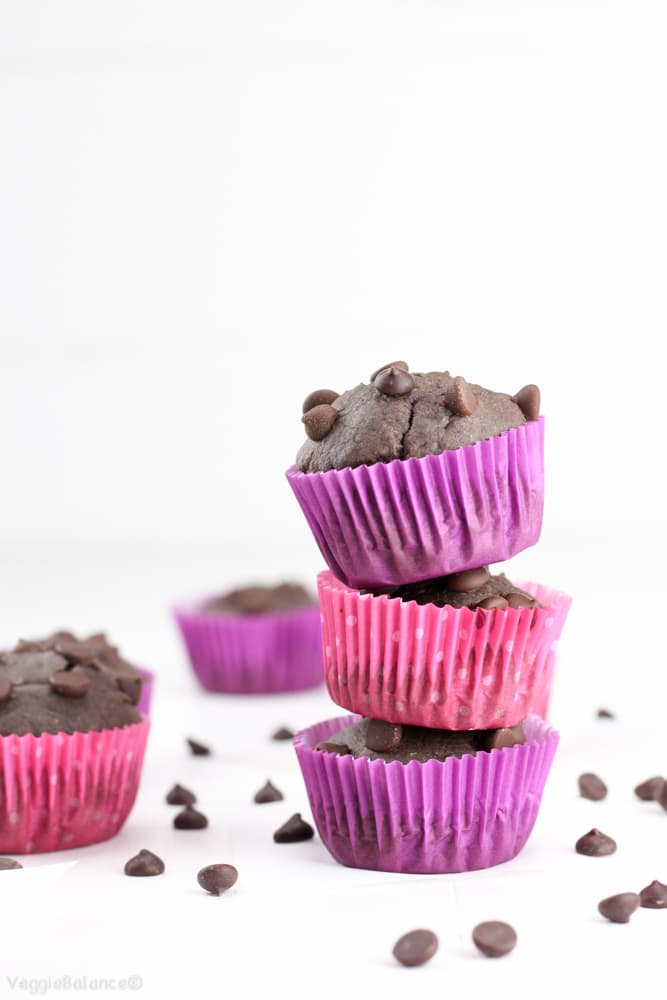 It's like this: The smaller portions allow me to eat more. As I unwrap each double chocolate muffin, I realize how many I'm actually eating.
It's a mind game of portion control.
Meanwhile, as I devour these healthy chocolate chip banana muffins FOR BREAKFAST, I'm in a chocolate dream. It's like having a mouthful of something so rich, decadent and moist.
It's like this picture below. ↓↓↓↓↓↓↓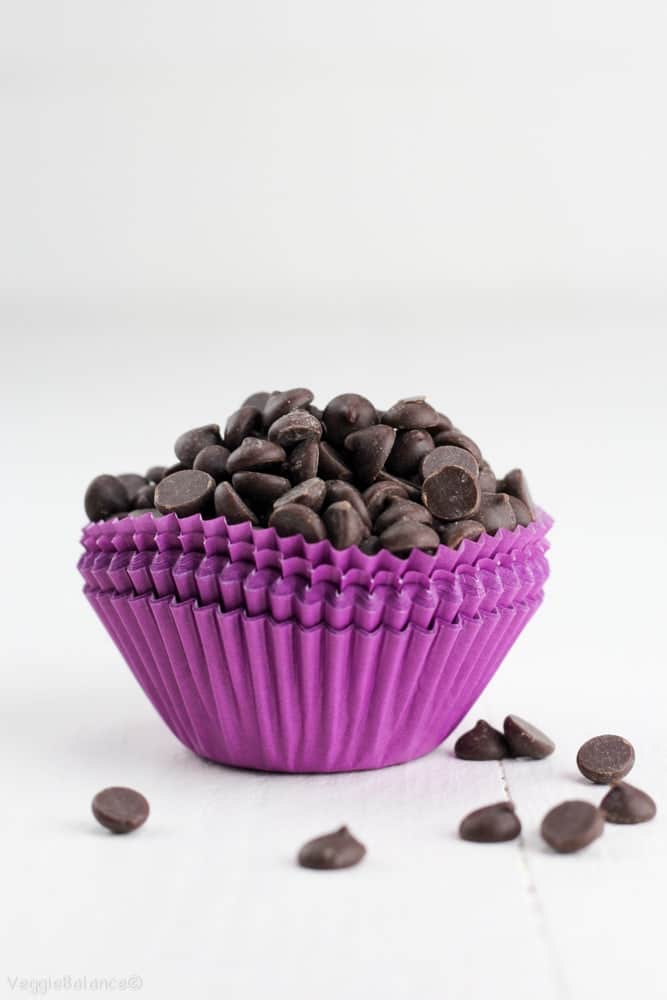 Chocolate explosion, friends. *emphasize on* For breakfast!
Yeah, these Double Chocolate Chip Banana Muffins are one for the books. Bare with me as I explore my new-found love of muffins again.
Makes it much easier when I've found a gluten-free flour blend I love.
But I'm giving you the opportunity to eat healthy double chocolate chip banana muffins . . . for breakfast! *Again, emphasizing we can eat these for breakfast!*
Have a fabulous morning, my lovelies–with chocolate. 😉