Chocolate Chip Almond Bites are perfect for breakfast, snack, pre-workout. Or just because you want to feel bad by eating something so good. (Gluten-free, Vegetarian)
Not to talk bad about the last couple chocolate chip bites I've posted over these months. But these chocolate chip almond bites, OH MY WORD.
This take the cookie dough foodporn to a whole new kind of level.
Let me tell you this little diddy how my new favorite, all-time, butt kicking, power house snack came to be. It goes like this. . .
One Sunday afternoon I'm whipping up a batch of my Chocolate Chip Cookie Dough Truffles. Some weeks I make them with mint other times just good old fashion homemade vanilla. Either way, it's my favorite pre-workout snack or pre-breakfast snack with my morning tea.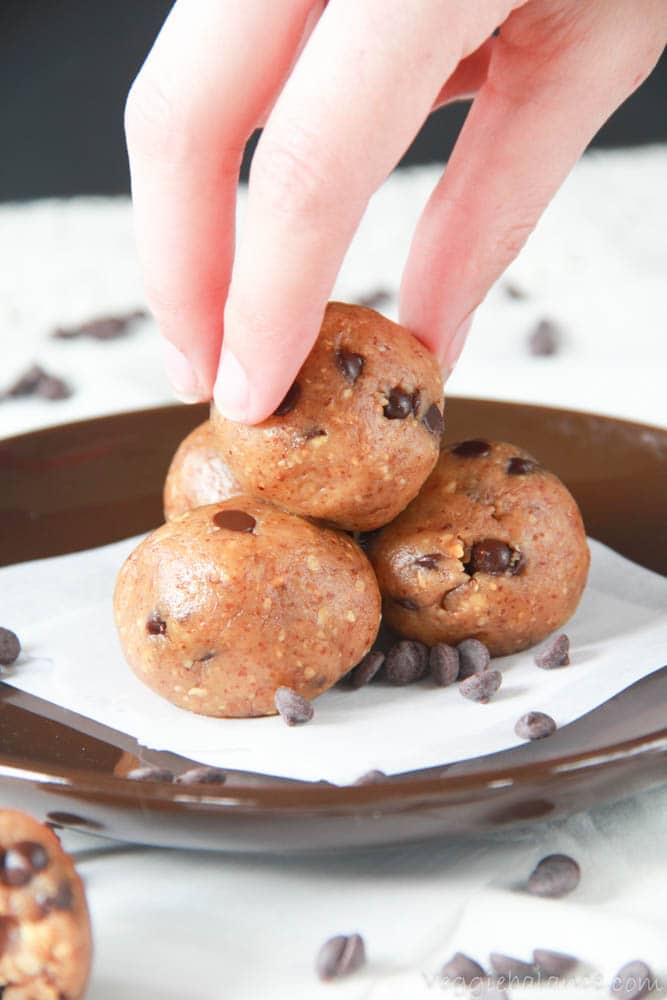 As I start whipping up a batch I realized eating these before my workout, and then my currently favorite breakfast of almonds and cherries, I'm eating some serious nut fat in less than two hours. I mean a lot of almonds. Which, I am not scared of the fat but there is truly something called too much of a good thing. Maybe if I ate a different type of nut it would be better.
In this case, almond butter, almond flour AND whole raw almonds in two hours… that's a lot of almonds my friends. Not to mention the carb profile was a little scarce as well. Of course, that got me thinking. I need to get some carbs into these round balls of power.
Hello potato starch and new pre-running snack.
Potato starch proved immediately it was meant to be in the recipe. It brings the legit flavor and all-purpose flour desserts.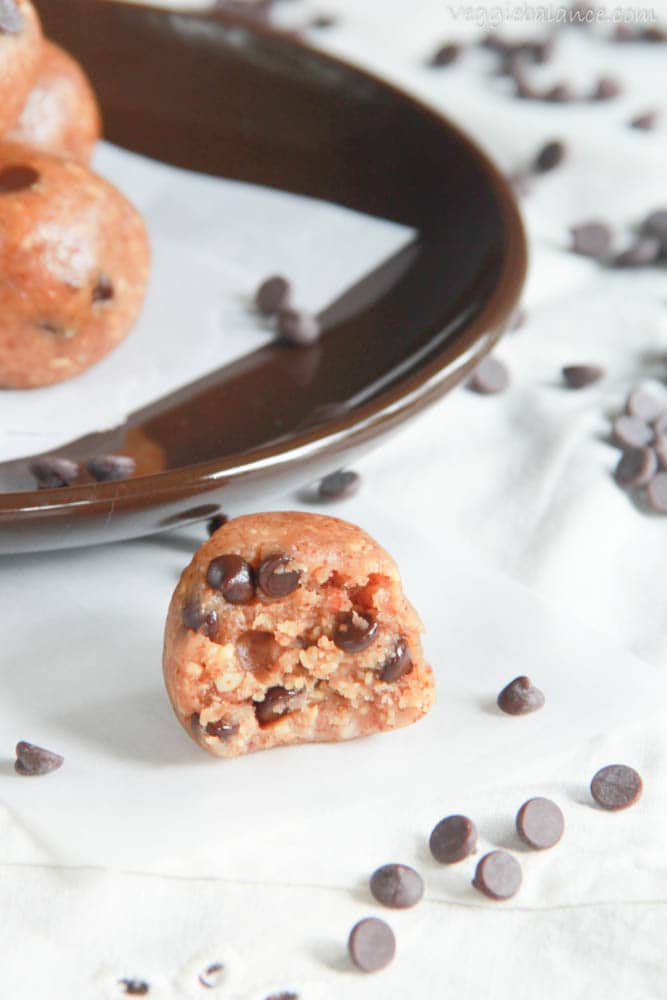 If I were to tell you I don't miss a good all-purpose flour baked good here and there I would be lying my butt off. I miss it once in a while. But like all things you adapt without it.
The trade-off of feeling normal and feeling great far outweighs that baked good though. Thank goodness I can still eat chocolate… that would be a very horrible day.
I'd be an extremely angry individual. Although, like everything else, I'd adapt. . . I guess. 🙂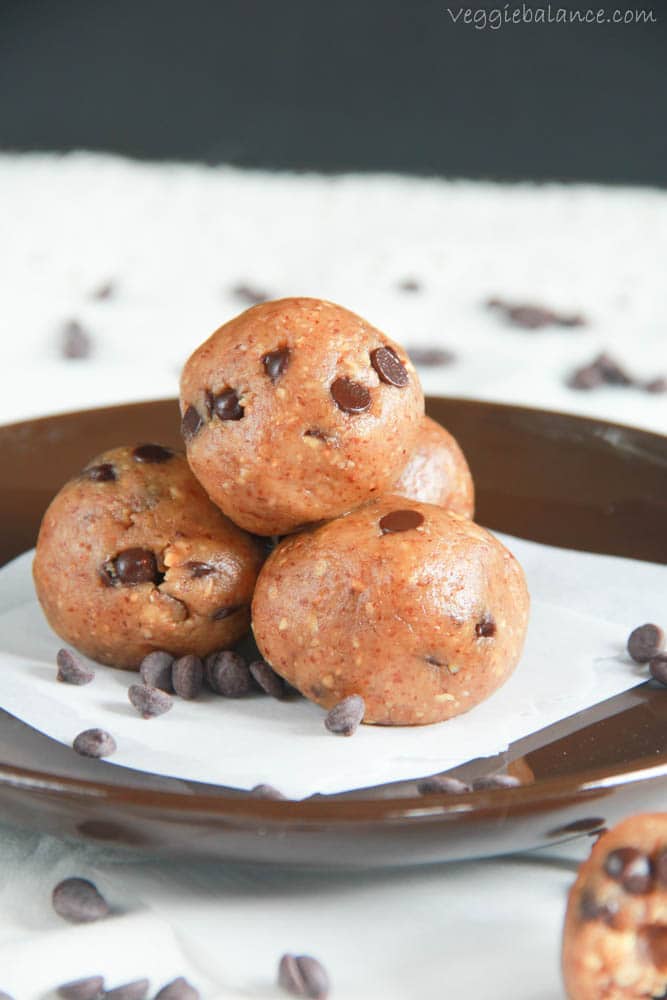 P.S. I'm currently working on a healthy cookie version with these. They are just that good!