Healthy Lemon Energy Balls are everything you want in a Lemon Bar with a healthy twist. All you need are 5 ingredients and a quick whirl in the food processor.  Roll them into a little powdered sugar and the perfect flavor profile is created.
(Gluten Free, Dairy Free, Vegan)
Now I'm not trying to be pushy or anything like that … but you need these Healthy Lemon Energy Balls in your life. Is that too pushy? Hear me out.
Cashews
Almonds
Dates
Lemon
Powdered Sugar (optional)
That is all you need to quickly whip this together! Crazy part of it all, it perfectly mimics all the wonderful flavors I love in an old-fashion lemon bar.
You easily can press this mixture into a pan to make a traditional 'bar' but I personally prefer to roll them into perfect size lemon bites.
Our Blueberry Protein RX bars are a good example of pressing them into the pan to make bars.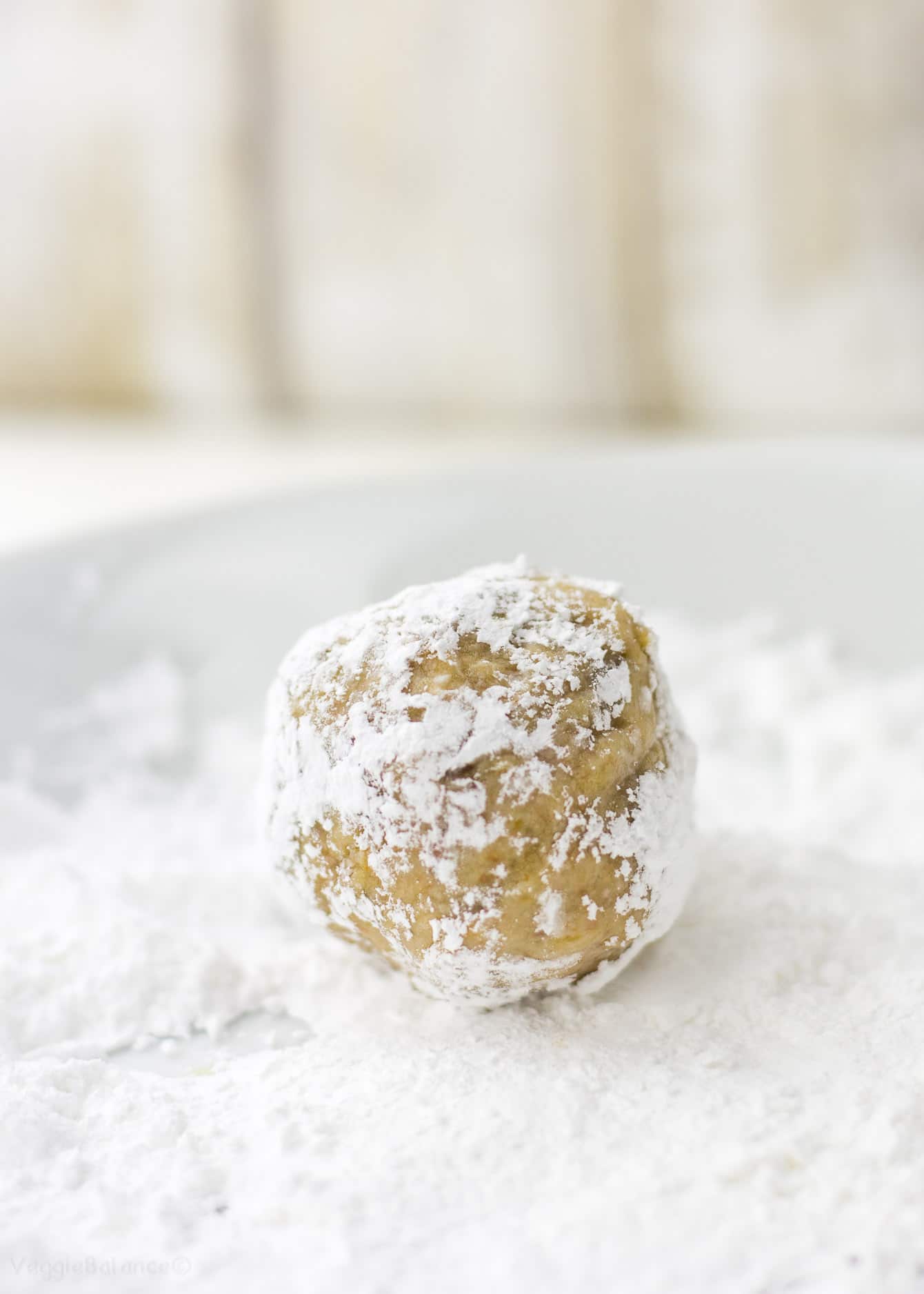 I'm ready for summer. Michigan weather, are you hearing me?
Let's get on it. I found myself wearing a long sleeve shirt with a thick sweater over AND my winter coat while out for a walk with Cooper the other day. That is not summer weather Michigan.
Counting down the days till we can move. While my husband is talking about how hot it is where he is, I am sitting on the floor in the sun in my dining room with three layers of clothing and diving into these Healthy Lemon Bar bites.
Wishing and almost willing that warmer weather is near and will come to stay.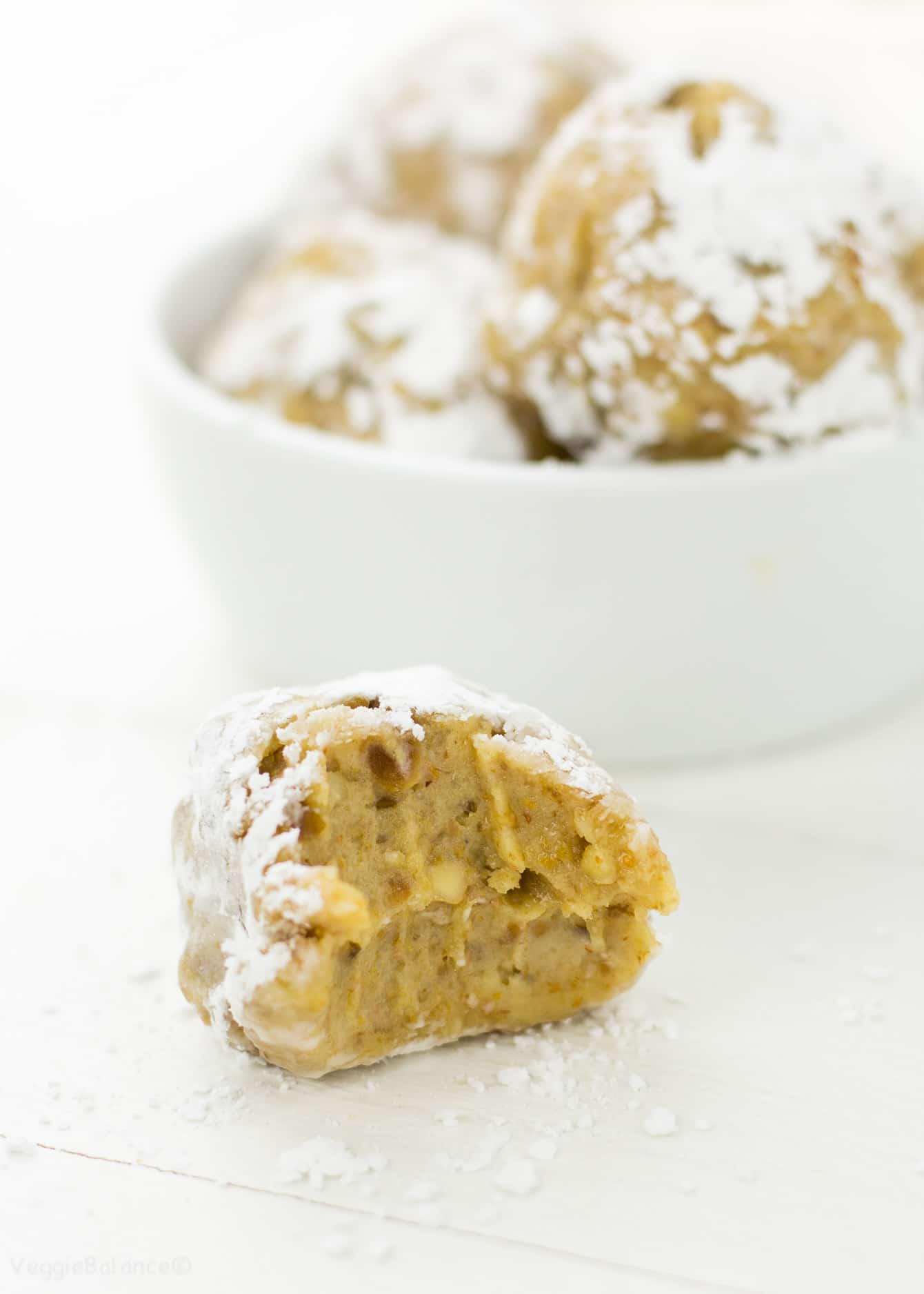 Some Items You May Need for This Recipe:
High Powdered Blender or Food Processor. Blendtec is what I use and my personal favorite