Chocolate Cherry Oatmeal Breakfast Cookies recipe made with only 7 easy ingredients. Entirely made with natural ingredients so you can feel good about eating cookies for breakfast!
(Gluten-Free, Dairy-Free, Vegan, Nut-Free Friendly)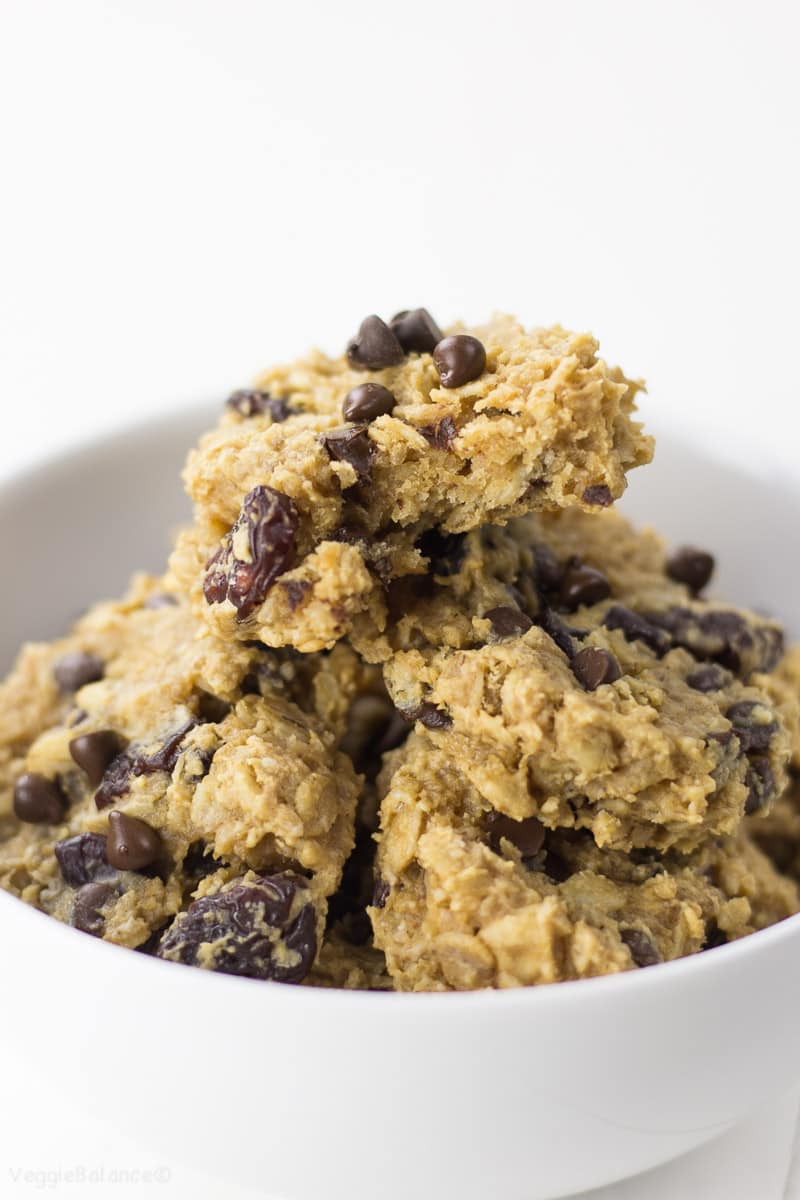 I need cookies, but I really don't NEED cookies. You feel me?
Maybe that's how and why cookies were created. Well, that's why these Chocolate Cherry Breakfast Cookies were created.
I need all-natural ingredients, fiber filled oatmeal, and protein packed nut butter all combined into a healthy and delicious breakfast cookie . . . and don't forget the chocolate.
The chocolate, well, it is totally optional. The dried cherries already provide that sweetness that all cookies need, but really, mornings are better with a tinyyyy bit of chocolate included.
Am I right, or am I right?
100% adaptable cookie! Other ways to Make Your Breakfast Cookies!
Pumpkin seeds
Raisins
Sunflower Seeds
White Chocolate
Dried Blueberries
Dried Cranberries
Almond Slivers… the options are endless.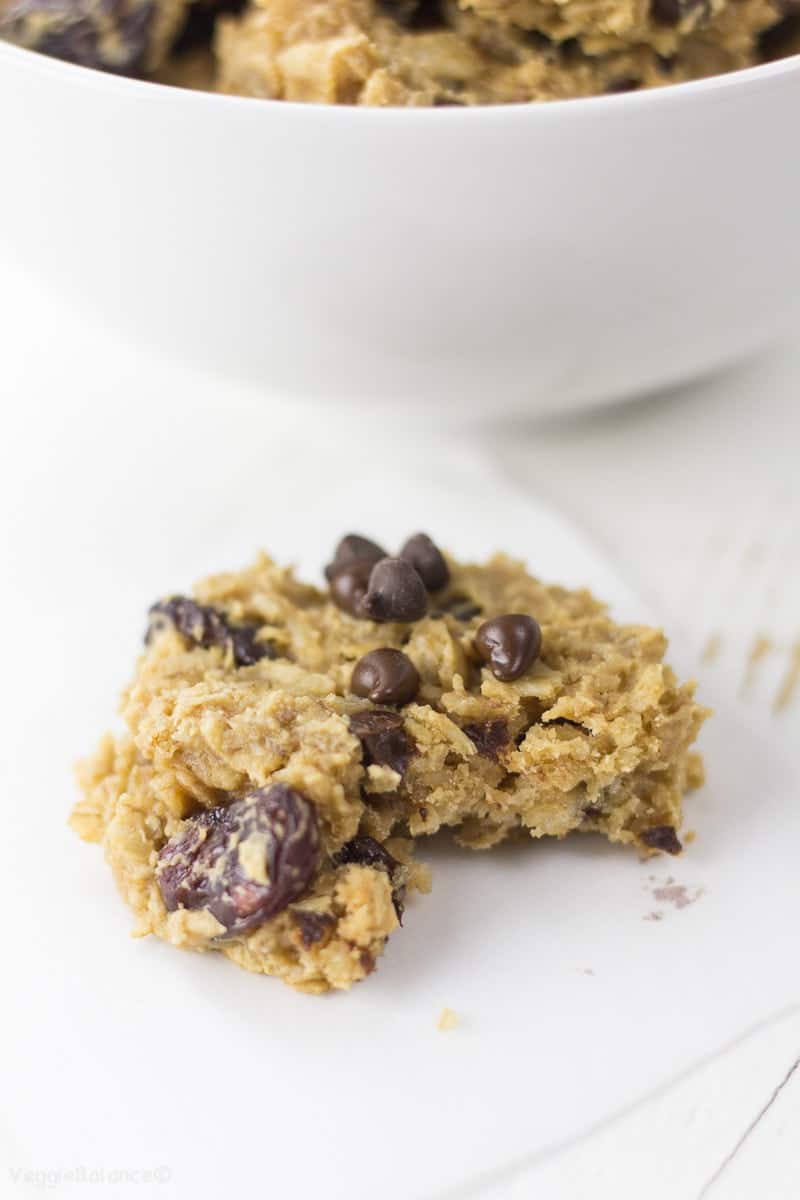 TIP TO MAKE THESE OATMEAL BREAKFAST COOKIES EVEN HEALTHIER
To use even less chocolate yet still HAVE it on the cookies, simply drizzle melted chocolate over cookies once they have cooled.
These gluten-free breakfast cookies are just what we need to chase away the winter blues. Yes, chocolate in the morning is good for the soul.
One of our extremely popular recipes is Healthy Gluten-Free Chocolate Chip Cookies. No eggs, no dairy, and (of course) gluten-free. Instead of using flour, I used oats and Voila! Delicious Breakfast Cookies are born!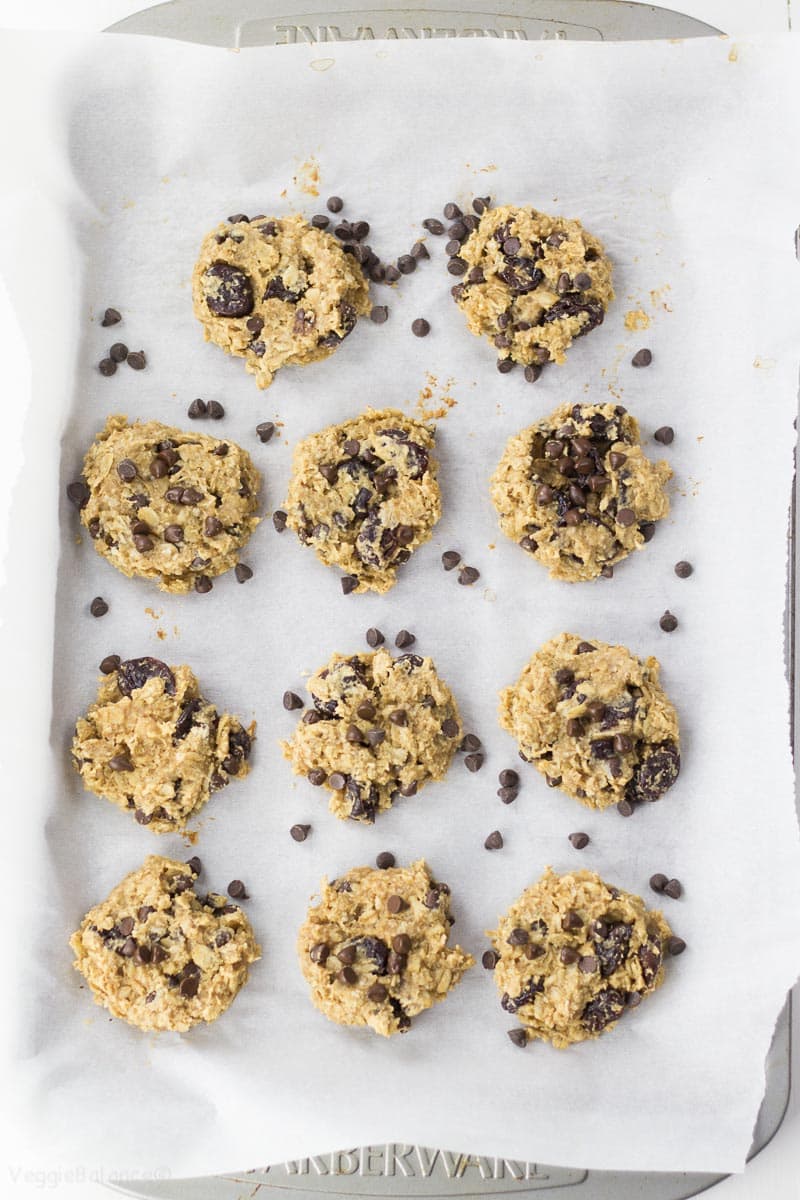 TIP: Make these in even smaller bite-sized cookies for little ones and cut back the cook time by about 3-4 minutes.
Good morningggggg.
Well, really they can be made for many occasions. Brunch with friends, midday cup of tea or snack time (when I really need to NOT eat those candy bars and instead opt for something a little more natural that still satisfies my sweet tooth). #ProblemSolved
A horrible cold plague is still lingering in this house. After three weeks, R is catching it and I'm still trying to recover. Both of us have been gravitating to comfort food and less healthy food.
These Chocolate Cherry Breakfast Cookies were a fabulous 'happy-medium' for us.
Praying your family hasn't caught the horrible cold plague yet and you can just enjoy the healthy deliciousness of these breakfast cookies.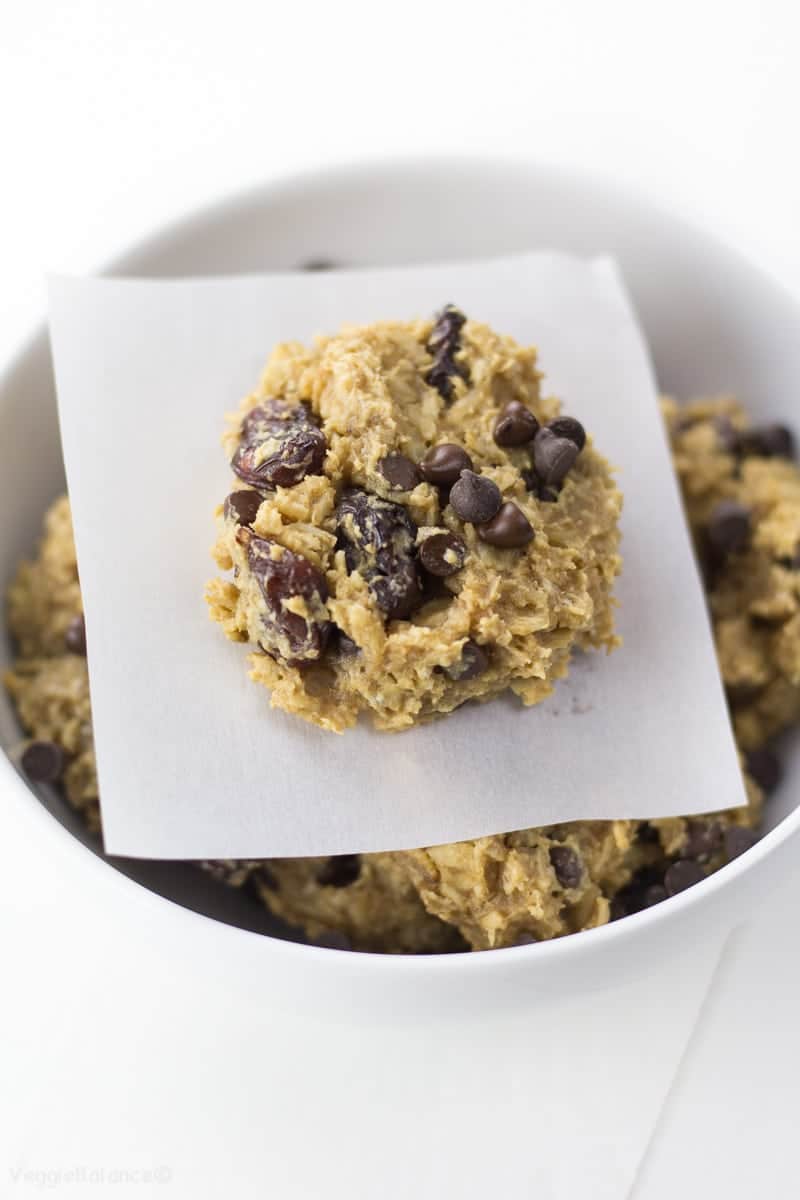 Some other recipes you might enjoy: