I know, your probably thinking.. what is this girl thinking. Black beans in the brownies? Yes, I might be a little crazy and I once was skeptical too. I mainly never made them because I knew if I made them once I'd be hooked. Sure enough, I'm hooked.
I'm a fudgy brownie kind of girl. Don't give me the dry cake like brownies, those will not do. Give me a moist fudge brownie and it'll make me weak at the knees. My hubby has a very similar reaction to brownies lol.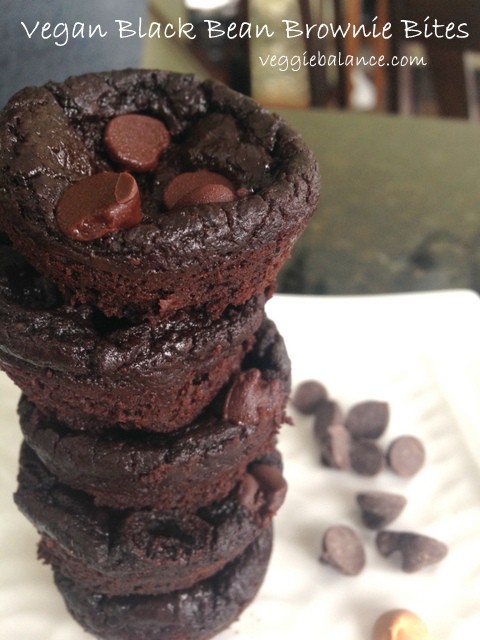 We use to make them quite often, loaded with sugar of course. With my clean eating lifestyle change, having a pan of these in the house is simply counter-productive.
These however are lower sugar, vegan and grain-free! They have now become my go-to dessert when I'm feeling a urge for chocolate. Which lets be honest, is quite often.
At just 57 calories a brownie and 2 g of protein each I'm going to call these a homerun.
I understand you can bake these in a 8×8 pan for about 25-32 minutes.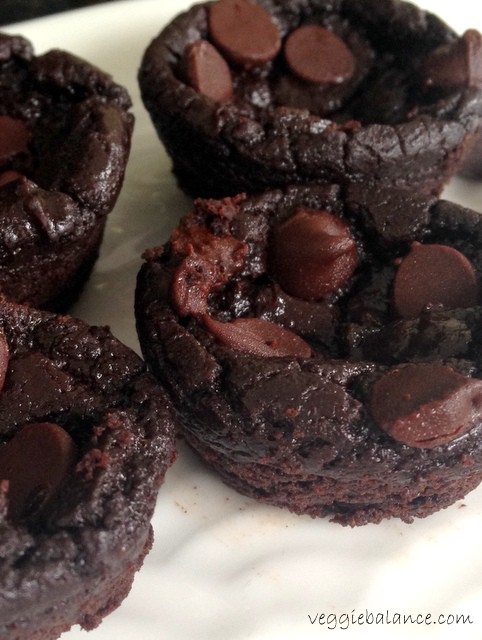 While I have not tried it I don't see why not. I like making them in a mini cupcake pan because then I am able to easily divide the nutrition for each brownie bite. Also, putting it into a 8×8 pan its so easy to keep slicing 'slivers' off the edges over the day.
Because believe me they are that delicious. I stored mine in the fridge as I read a comment that storing them in the fridge enhances the flavor? Do it, they were totally right.