Vanilla Meringue Cookies recipe that will have these cookies perfectly melting in your mouth. Plus how to make them perfect with just a few easy and simple tips.
(Gluten-Free, Dairy-Free, Nut-Free)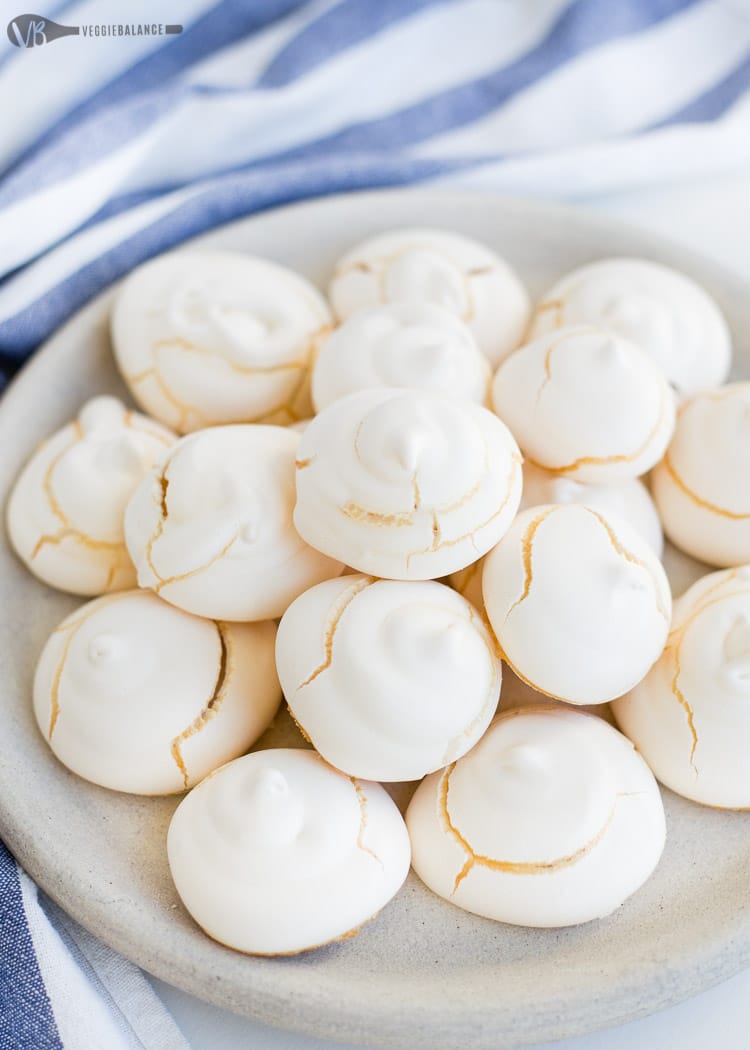 Meringues are a little intimidating to some people but after you try and make them you'll find yourself making them more and more often. We will walk you through how to make these perfect little vanilla meringue cookies for any occasion.
Tips on How to get the perfect vanilla meringue cookies
Making – Make sure the bowl you are using is completely dry and grease-free. I've found even the tiniest bit of water will not allow your egg whites to reach stiff peaks.
Egg Whites – Separate your egg yolks from egg whites in a separate bowl from your mixing bowl. I've found that even the tiniest bit of egg yolk will ruin your batter from achieving stiff peaks.
Baking – I like to bake mine around 200F for around 2.5 hours. The cookies on the outside would be hard and almost appear dry. You want to be able to lift them easily from the silicone mat/parchment paper and the bottoms stay intact.
Texture – Meringues should be hard and dry-like on the outside but inside is almost like a marshmallow. They should have a crunchy outside but a melt-in-your-mouth inside. If they turn out really chewy on the inside next time bake for less time.
If you are looking for something a little bit quicker to make try our healthy no bake cookies or gluten-free chocolate chip cookies.
What should my meringue batter look like?
The meringue batter should reach stiff peaks. Batter should look glossy and be completely smooth. Like the picture below you see that the batter is stiff and keeps it shape. If it hasn't reached stiff peaks, continue beating and it will get there.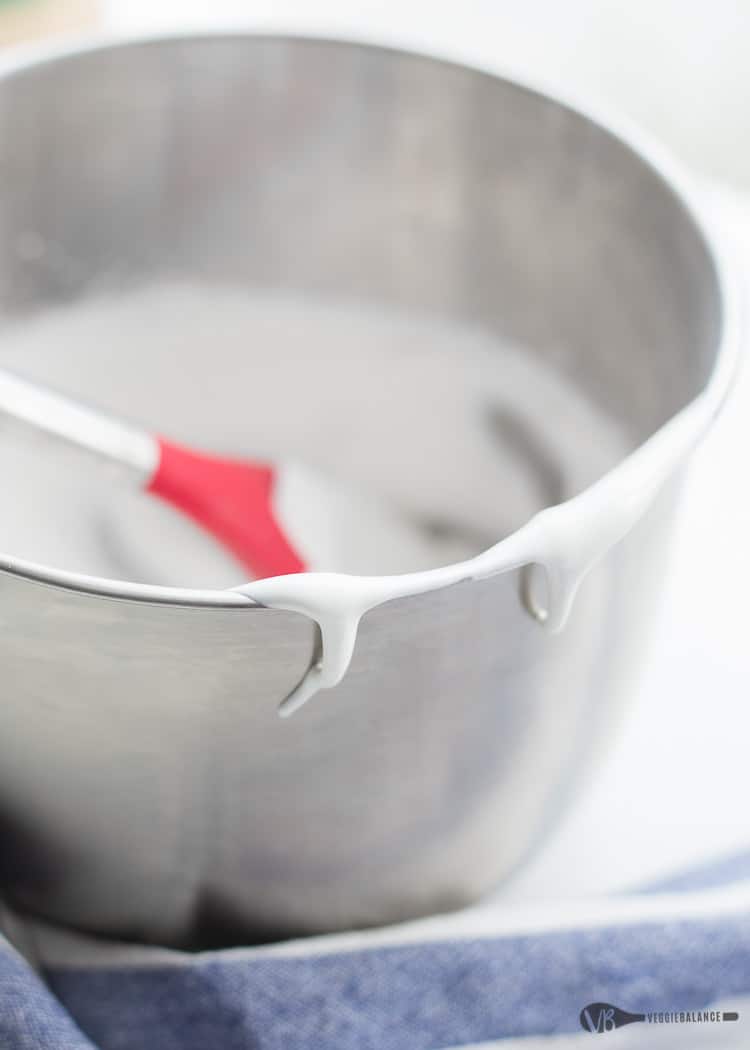 Why did my vanilla meringue cookies crack?
Well as you can see when we made this batch our meringues cracked a bit. I figured might as well have it as a lesson for others who might not be familiar. They still taste divine so just showing you real life that we make mistakes too.
So why did my meringue cookies crack?  They cooled down too quickly.
I thought it was warm enough in our home that taking them out of the oven and allowing them to cool on the counter would be sufficient.Well, it wasn't.  I had to start cooking dinner and didn't have time for them to sit in the oven. So be sure to plan ahead better than I did this time.
You can turn off your oven and allow them to fully cool in the oven if your house is on the cooler side. Which now that we are heading into winter I'd say MOST homes are cooler. For those whose homes aren't, we are jealous.