Step into summer with this fresh Strawberry Spinach Salad with Asparagus. A few beautiful and healthy ingredients blended together over a bed of spinach than drizzled with balsamic vinaigrette. (Gluten-Free, Vegan friendly)
The trees are blooming, the grass is growing and fresh fruit in our stores is starting to look decent again. THANK GOODNESS.
What fresh and delicious ingredients are in our Strawberry Spinach Salad you may ask?
Strawberries
Asparagus (Chopped or shaved, your choice)
Crumbled Goat Cheese (You may omit or substitute with feta cheese if you so desire)
Spinach
Homemade Balsamic Vinaigrette
Optional: Sliced turkey or chicken
That is all you need to make this oh-so-yummy salad. The best part? It's one of those salads you truly feel like you can't possibly be eating something healthy.
It is a whole level of deliciousness.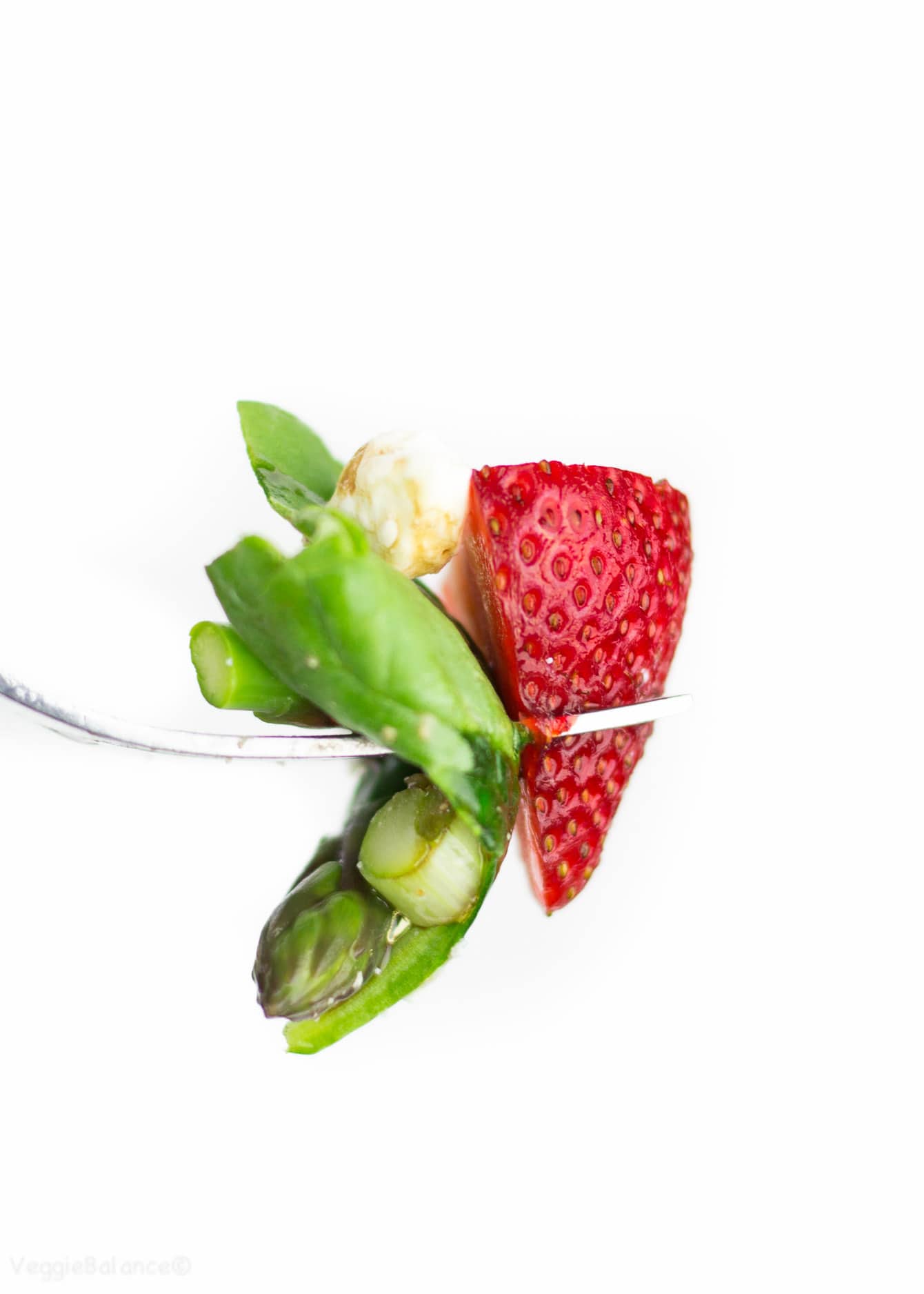 I was fortunate to spend some time in Tennessee last week with my sister and nieces. It was an awesome time and guess what, THERE WAS SUN! It immediately got me into the shorts/tank top/sunglasses summer mode.
It was a sobering experience as I drove back home – the sun became less obvious and temperature dropped by 15 degrees.
Wherever I may be, there is one thing I know all too well. I've got to start eating better again. Before R left we ate out a lot and that has got to stop.
What I've been doing is slicing everything up the beginning of the week, which allows me to quickly throw together a salad for lunch.
Another quick salad to throw together is this Daikon Green Apple Salad with Pepitas by Fearless Dining.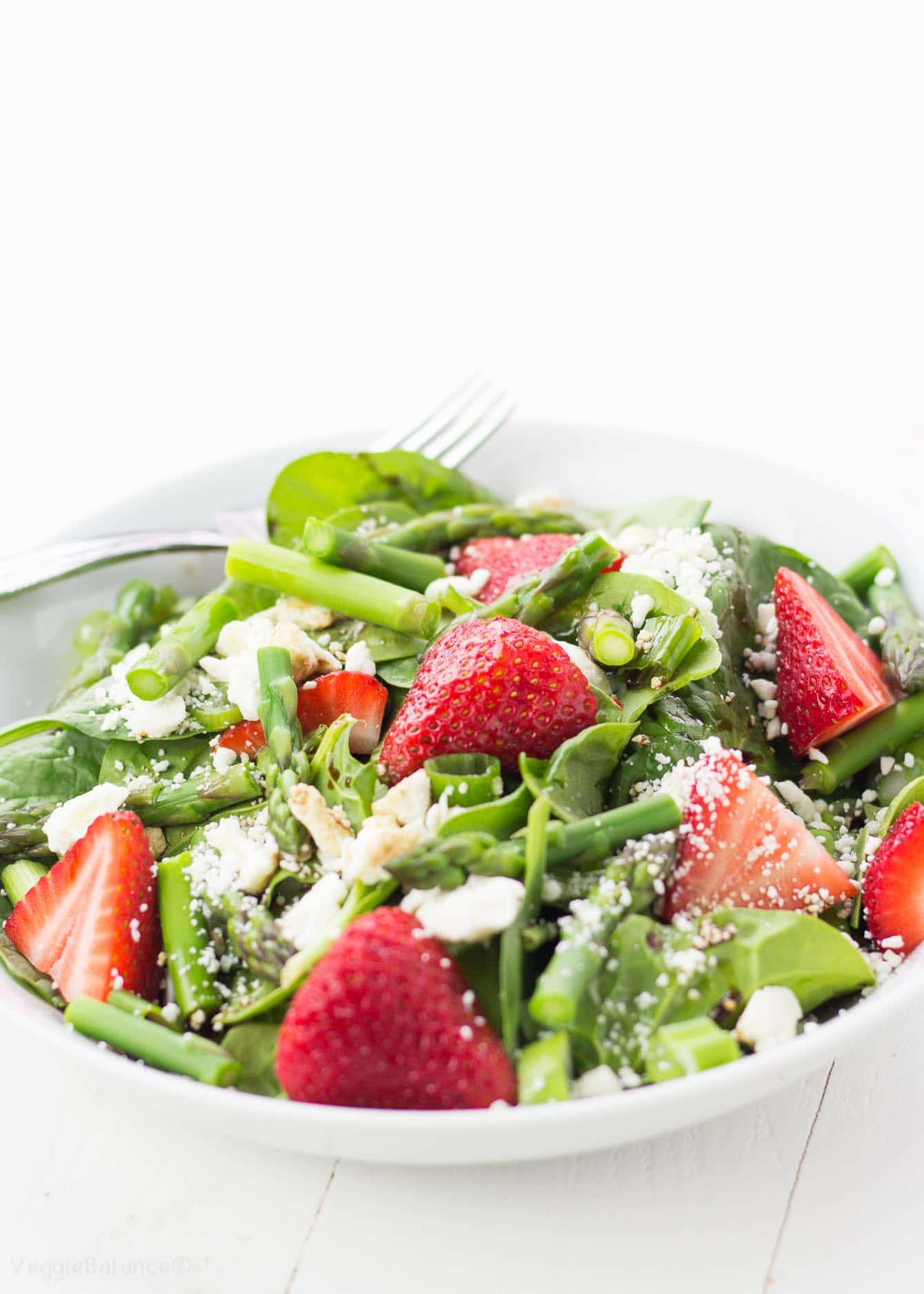 You can even build these in a wide-mouth mason jar if you so desire. Just add the ingredients in the following order (from the bottom up):
Balsamic Vinaigrette
Asparagus
Strawberries
Sliced turkey or chicken
Goat Cheese
Spinach
Simply shake it up before eating and pour contents of the strawberry spinach salad into a bowl and bon appetit!
If you've still got the chilly weather-ish blues or just want to have a quick, healthy option for lunch, you've got to make this at least once this year. Healthy and delicious strawberry spinach salad FOR THE WIN.