One Pot Quinoa Mac and Cheese made with a buffalo chicken kick. Throw these simple ingredients together for a fiber-packed take on this comfort food classic.
(Gluten Free, Dairy Free, Vegetarian Option)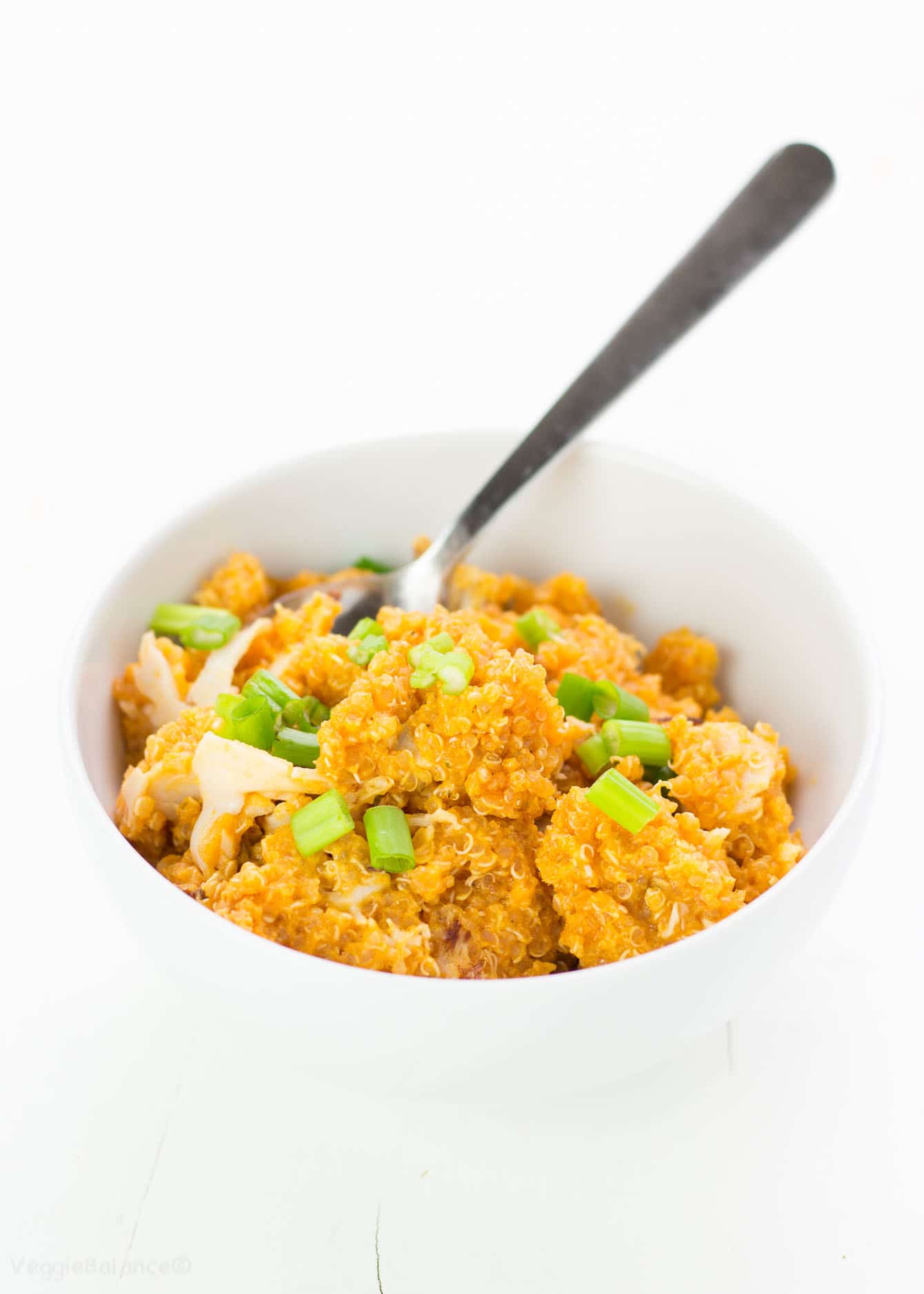 My love for macaroni and cheese will always have a place in my heart. I know, deep down, that even 27 years from now I will make myself a pan of macaroni and cheese for dinner with a glass of wine though. Because I am an adult and I can do I want.
One day I realized I really need to find a better way to make my macaroni and cheese with a little more adult-like oomph and a healthy boost. Helllllo quinoa!
Quinoa and I took a break from each other. We are back together now and I have to say, it's definitely a love-love relationship.
Cooking with Quinoa has its benefits!
Easy – I find it easier to make than rice. With Quinoa I never have problems with it being too sticky or too gummy.
Fiber – Hello fiber. We all need it in our lives. When it's traditional rice pasta vs. quinoa, quinoa will win.
Not Starchy – Quinoa doesn't create the excess starch that rice does, which I find makes it the more ideal for One-Pot Meals!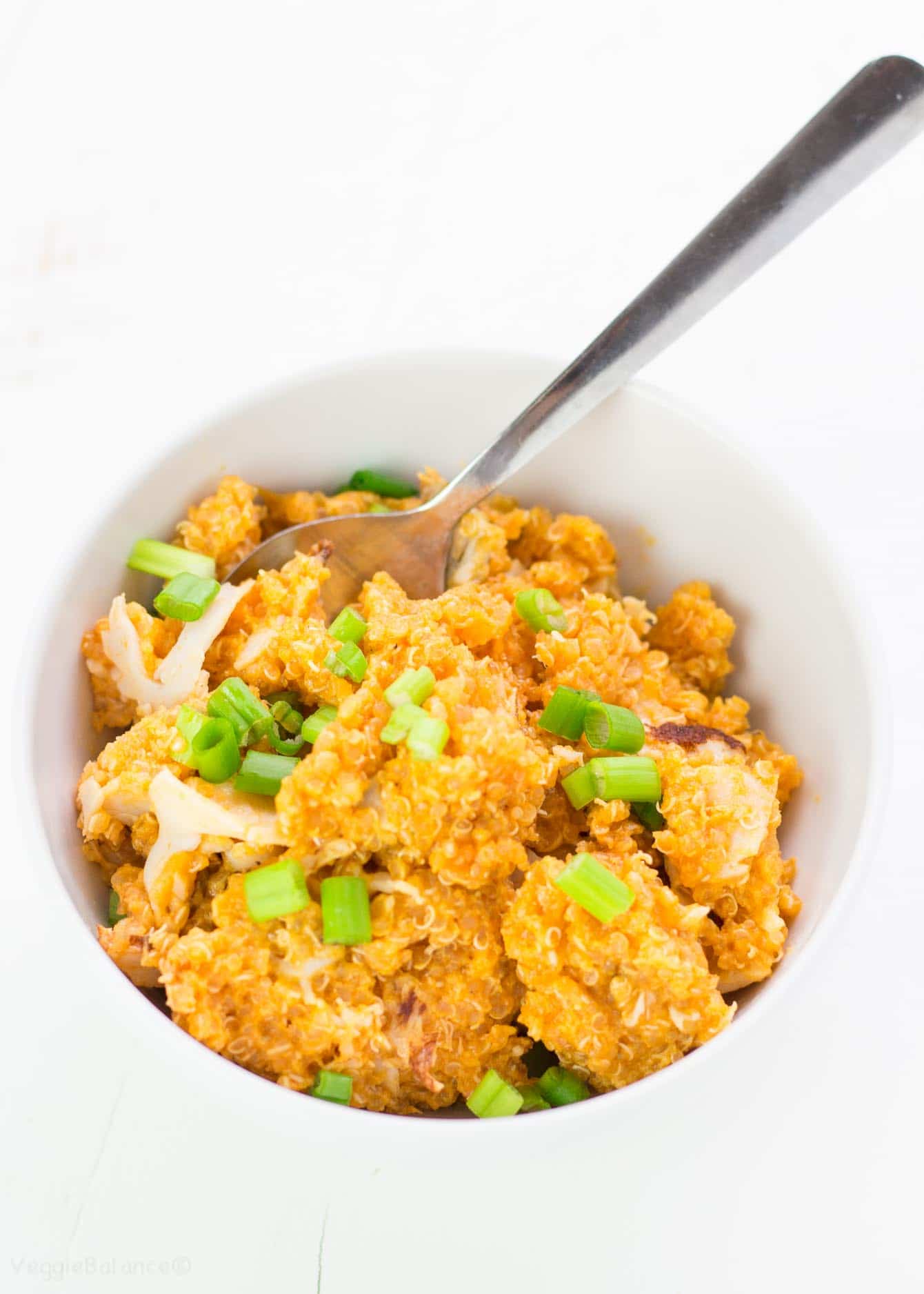 Vegetarian Option for our Buffalo Mac and Cheese.
Buffalo Mac and Cheese can be made sans chicken if that's your thing. It's still just as delicious.
While in Tennessee, my sister got me back into deli meat. I have to trek to get the nitrate-free brand and haven't gotten it in a while for that reason … but I'm definitely hooked again.
It was my easy way of adding protein to the dish and paired with the hot sauce it was the perfect buffalo chicken macaroni and cheese combination.
Add this one-pot meal to your weekly rotation and I guarantee your week will instantly get better. And in my professional opinion, a glass of wine with a pot of mac and cheese is a more than a acceptably awesome way to spend your Friday night as an adult.