World's Best Stroganoff recipe to the rescue post shoulder surgery. Simple, savory and gluten free! (Gluten-Free)
My last couple days after surgery have consisted of mashed potatoes (recipe coming soon), roasted broccoli and buffalo meatballs as soon as I was able to eat spicier things.
Oh, and I probably should mention I've demolished 4 bags of pistachios. That's right 4 bags of heaven. Man oh man looking at these photos now, I think I need to make myself a batch of this goodness.
That is seriously one of the best things of this recipe, there are a couple simple ingredients and BAM perfect delicious goodness. It's actually one of my favorite childhood recipes of all time.
My mom use to make a variation of this recipe when I was a kid, but she would use beef tips instead.
As a child I would eat around the meat and just enjoy the delicious sauce on rice. Now I'm a big girl and I choose what kind of meat goes in it. My big girl executive decision decided I'm doing ground chicken.
Which easily can be changed to ground turkey or ground beef and yes of course you can use beef tips if that tickles your fancy. It's the sauce that really makes this a winner.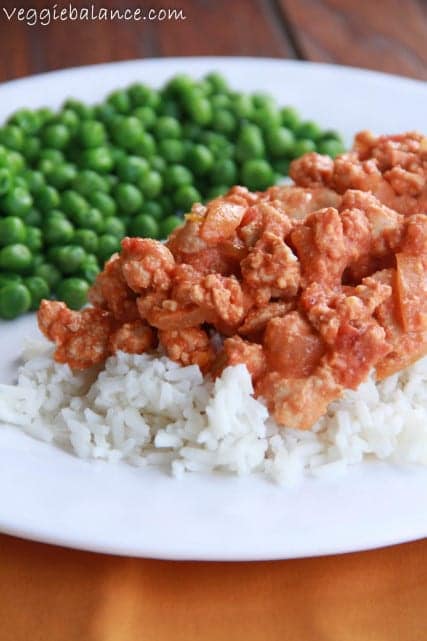 Take these few simple ingredients, top the beautiful sauce on a bed of rice and you have heaven in your mouth. You might be taken back a bit with my white rice but there is a method to my madness.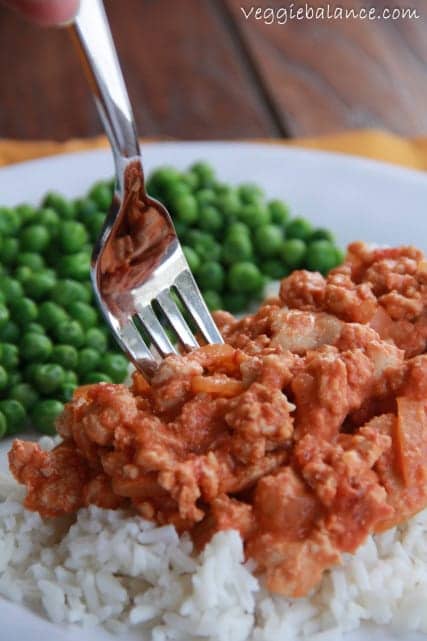 Today actually marks the one week mark of my shoulder surgery. It's a great feeling, I'm becoming more and more independent as each day passes. First couple days I couldn't do anything at all. By day five I was home by myself, biking on my new recumbent bike for 15-20 minutes. It's a good feeling to have each day that passes get better and better.